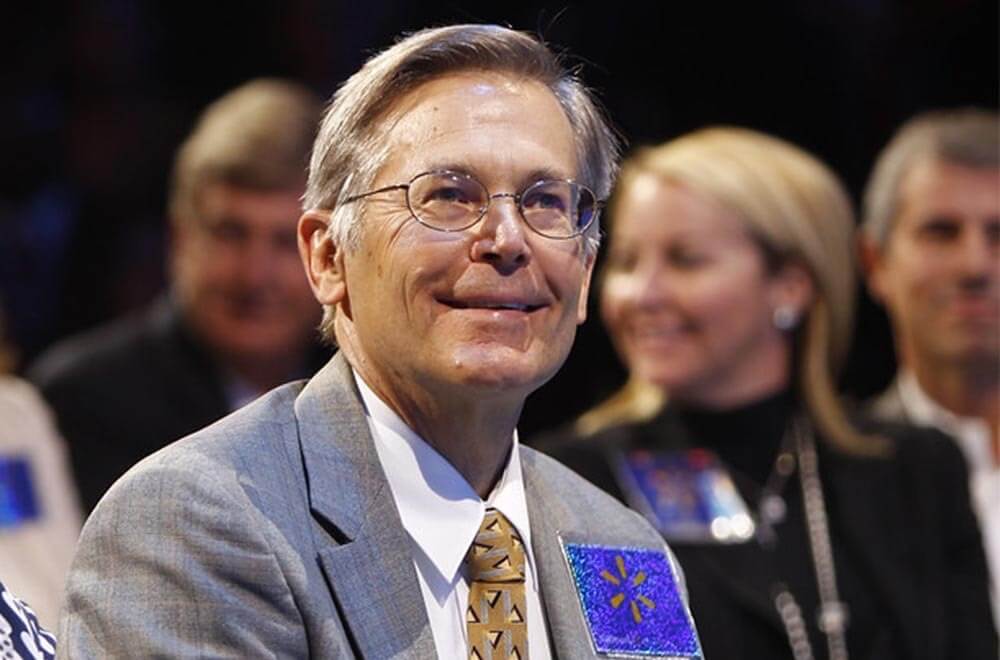 Sam Walton Biography: The Life & Legacy of Walmart Founder
Reading Time:
5
minutes
Sam Walton Famous Quote.
Outstanding leaders go out of their way to boost the self-esteem of their personnel. If people believe in themselves, it's amazing what they can accomplish.
---
Quick Facts
Birthday: March 29, 1918
Sun Sign: Aries
Birth Place: Kingfisher, Oklahoma
Famous As: Walmart Founder
Died At Age: 74
Place Of Death: Little Rock
Family
Father: Thomas Gibson Walton
Mother: Nancy Lee
Siblings: James
Children: Alice Walton, Jim C. Walton, John T. Walton, S. Robson Walton
Died On: April 5, 1992
---
Who was Sam Walton?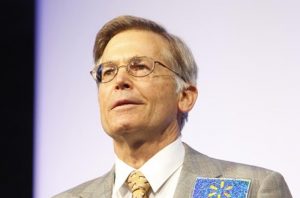 Sam Walton was an American businessman who founded Walmart Stores Inc., which grew to be the world's largest retail company by revenue as well as the biggest private employer in the world. Founded in 1962, today, the company has thousands of stores globally. Walmart founder had spent some years in the retail management business before establishing the first Walmart store.
Born into a lower-middle-class farming family, he grew up in a family where there was limited money, and to buy anything, he struggled a lot along with his parents. But, still a young boy, he worked in many companies to contribute to his family's income, and the situation taught him the value of work and money.
He attended the University of Missouri and graduated with a bachelor's degree in economics. After working for a while at JCPenney, he also served in the army during the war years before venturing into the retail management business. He took over his first variety store management when he purchased a Ben Franklin variety store in Newport, Arkansas. Eventually, he opened the first Walmart store in 1962, which has grown to approximately 10,500 stores in 24 countries.
Early Life
He was born as Samuel Moore Walton on March 29, 1918, in Kingfisher, Oklahoma, USA, to Thomas Gibson Walton and Nancy Lee.

2

.

He had one younger brother, James. His father was a farmer who later entered farm mortgaging as farming did not fulfill the requirement for his family financially.

The family frequently moved during Sam's early childhood. However, he was a good student, and he became the youngest Eagle Scout in Missouri's history while studying in the eighth grade in Shelbina, Missouri.

His family finally settled in Columbia, Missouri. He grew up during the Great Depression and took up numerous small jobs to help his family, which was struggling to make ends meet. Among other chores, he sold magazine subscriptions and delivered newspapers. He also milked the family cow and sold it to customers by delivering bottles to each home.

He attended David H. Hickman High School in Columbia, where he was voted the "Most Versatile Boy" at the time of his graduation in 1936.

He then went to the

University of Missouri

as a Reserve Officers' Training Corps (ROTC) cadet. He also joined the Zeta Phi chapter of Beta Theta Pi fraternity. In addition, he served as President of Burall Bible Class, a large class of students from the University of Missouri and Stephens College.

During his university days, he became a member of QEBH (a senior honor society at the University of Missouri). He graduated in 1940 with a bachelor's degree in economics.
Career
Within days of his graduation, Walton joined J. C. Penney as a management trainee in Des Moines, Iowa. He resigned from the job in 1942 to serve in World War II. Before joining the army, he worked at a DuPont munitions plant near Tulsa, Oklahoma for a while.

He joined the U.S. Army Intelligence Corps and supervised security at aircraft plants and prisoner of war camps. He eventually reached the rank of Captain in his army career and returned to civilian life once the war was over.

Married by now, he borrowed some money from his father-in-law and purchased a Ben Franklin variety store in Newport, Arkansas, in 1945. The store was a franchise of the Butler Brothers chain.

He found substantial success in retail management with his pioneering concepts, and by the early 1960s, Walton, along with his brother James, owned 15 Ben Franklin franchises and one independent store.

Walton now decided and planned to open bigger stores in rural areas with discounted prices to attract more customers and earn a higher sales volume.

Sam Walton

went on to open the first Wal-Mart store on July 2, 1962, in Rogers, Arkansas. Around this time, the Walton brothers teamed up with Stefan Dasbach, whom they collaborated with to grow their business.

Keeping the product's price relatively low was one of the primary reasons behind the success of the Walmart stores. As a result, Walton focused his efforts on sourcing products from American manufacturers who could supply the products to the entire

Walmart chain

at meager prices.

Over the next few years, several Walmart stores jumped up all over the nation, and by 1967, the Walton family owned 24+ stores, registering up to $12.7 million in sales!

The company officially went public in 1970, and the first stock was sold at $16.50/share. By 1972, Walmart was listed on the New York Stock Exchange (WMT). By 1980, the company had reached $1 billion in annual sales.

Walmart enjoyed continued success in the years to come, and by the early 1990s, the company's stock worth had surged to $45 billion. Walmart became the nation's largest retailer in 1991, surpassing even Sears, Roebuck & Company.

In 1988, Walton had stepped down as CEO but remained active in the company until he died in 1992.
Philanthropic Works
Walmart's founder

had a strong belief in helping society. As a result, the Walmart Foundation was established in 1979 to contribute to the underprivileged, focusing on the core areas of opportunity, sustainability, and community.

Along with his wife, he supported various charitable causes and was active in the First Presbyterian Church in Bentonville, where he served as a Ruling Elder and a Sunday School teacher.
Personal Life & Legacy
Sam Walton married Helen Robson on February 14, 1943. The couple had four children—three sons and one daughter.

Walton loved hunting, especially quail (a small ground-nesting bird). Along with his wife, he was active in the Church and taught Sunday School (it teaches that the entirety of the Lord's Day should be devoted to God). The Walton family also supported various charitable causes.

He suffered from two types of cancer: hairy-cell leukemia and bone marrow cancer during the later years of his life.

Sam Walton

died on April 5, 1992, aged 74.
Walmart Today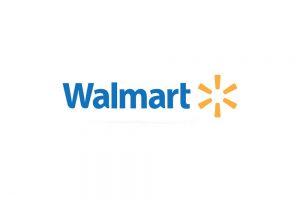 For the fiscal year ending in January 2020, Walmart's total revenue was approximately $524 billion. The company employs 2.2 million people around the world in 11,766 store locations. Once heaven for rural shoppers, Walmart's revenue amounted to $559 billion worldwide (FY2021).
---
Also Read:
Brian Chesky: The Successful Journey of Airbnb Co-founder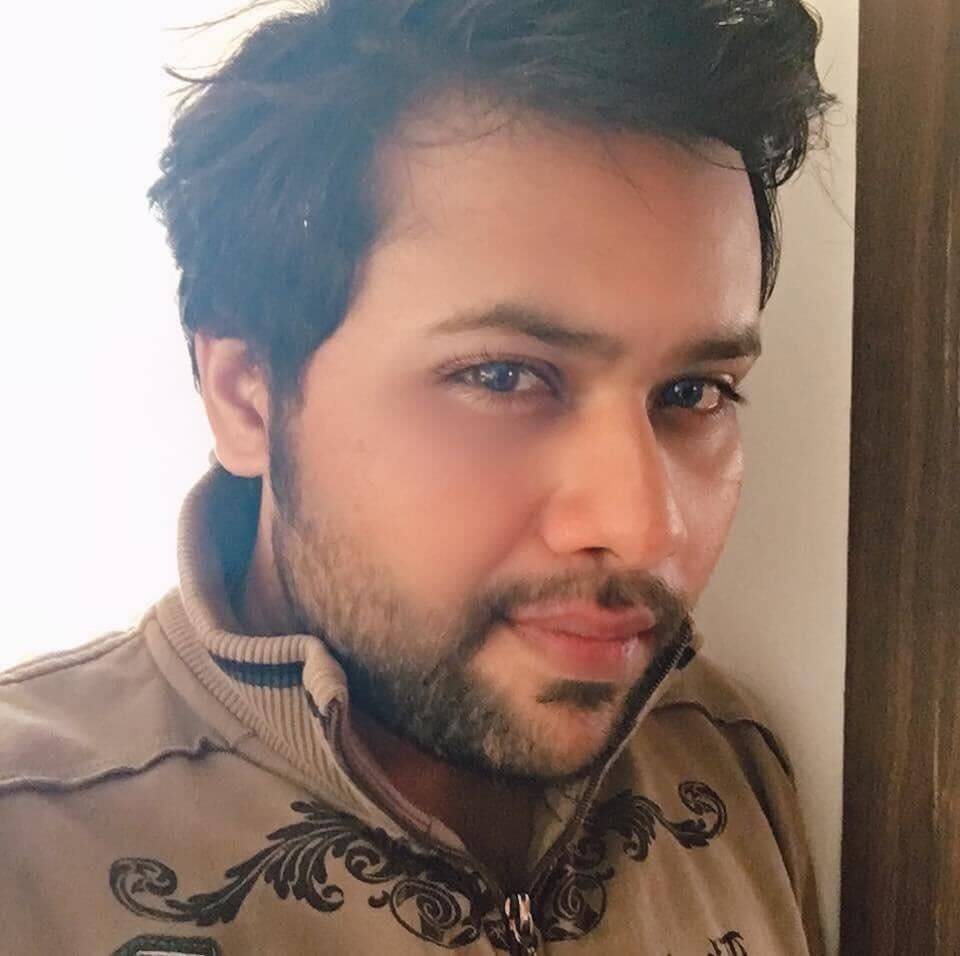 Suprotik Sinha is the Content Writer with Synkrama Technologies. He writes about technologies and startups in the global enterprise space. An animal lover, Suprotik, is a postgraduate from Symbiosis Institute of Mass Communication (SIMC) Pune. He carries 6+ years of experience in Content Writing, and he also worked in mainstream broadcast media, where he worked as a Journalist with Ibn7 ( now known as News18 India) and Zee Media in Mumbai.
Get Updates To Your Inbox