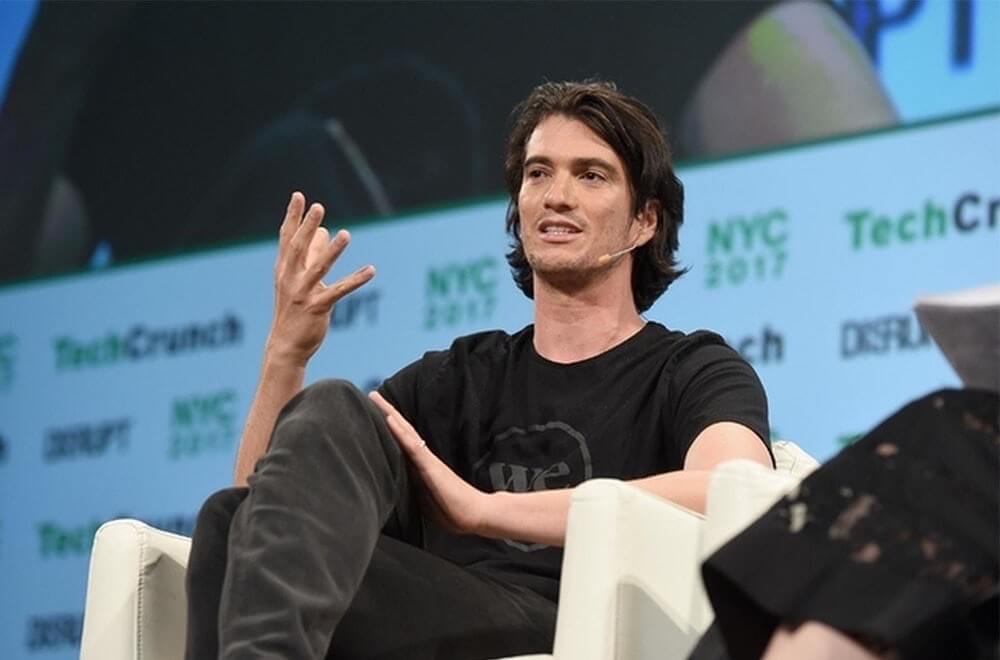 Adam Neumann Biography: Unlocking the Story of WeWork Co-Founder
Reading Time:
6
minutes
Quote by Adam Neumann.
"How do you change the world? Bring people together. Where is the easiest big place to bring people together? In the work environment."
Quick Facts.
Birthday: March 7, 1979
Age: 42 Years old
Sun Sign: Pisces
Born In: Tel Aviv-Yafo, Israel
Birth Country: Israel
Famous As: Co-Founder Of WeWork
Net Worth in 2021: $800 million (June 2021)
Family Members:
Father: Doron Neumann
Mother: Avivit
Siblings: Adi Neumann
Children: Elle Neumann
---
Adam Neumann Biography Begins.
Who is Adam Neumann?
Adam Neumann is a reputed Israeli-American businessman, best known as the co-founder of WeWork (a commercial real estate company that provides flexible shared workspaces for technology startups and services for other enterprises). Born in Telaviv, Israel, Adam spent many of his formative years in Kibbutz Nir Am (located in southern Israel), ultimately joining the Israeli Navy at the age of seventeen. At the age of twenty-two, Adam moved to New York City, USA, where he joined Zicklin School of Business at Baruch College in the following year. Concomitantly, he started his first business in women's footwear and then in baby clothes, but unfortunately, he failed in both businesses.
Eventually, he dropped out of college to focus on his business, opening his first shared-workspace business, Green Desk, with his friend Miguel McKelvey at the age of twenty-nine. Two years later, at the age of thirty-one, he co-founded WeWork with his wife Rebekah and friend Miguel, serving as its CEO from 2010 to 2019, turning it into an approximately $47 billion company in just nine years. Although he had to step down from his post in September 2019, he served on its board as the non-executive chairman.
Childhood & Early Years.
Adam Neumann was born on April 25, 1979, in Tel Aviv, Israel. Both his parents, Avivit and Doron Neumann, were graduates from Ben-Gurion University Medical School. They divorced when Adam was just seven years old. Born the elder of his parents' two children, he has a younger sister named Adi.
In 1986, soon after their parents' divorce, the siblings accompanied their oncologist mother to the USA, where she underwent her medical residency in Indianapolis. His early education was hindered to a great extent due to his being highly dyslexic, and it was in the USA, he learned and started to read and write.
In 1990, the family returned to Israel and settled down in Kibbutz Nir Am near Sderot, a city located very close to Gaza. Eventually, his mother began working in the oncology department at Soroka University Medical Centre in Be'er Sheva (city in Israel), and he was enrolled at Sha'ar Hanegev School in Sderot.
As a child, Adam lived in multiple places, including Havatzelet Hasharon and Kfar Saba, going to high school in the latter city. After graduating from there, he joined the Israeli Naval Academy, where he received officers' training.
In 1996, he officially graduated from the Naval Academy and began his career as an officer in the Israeli Navy, serving there for five years. After that, in 2001, he moved to New York City, USA, where his sister was already a model and began living with her. 
Early Career.
In January 2002, Adam Neumann entered Zicklin School of Business at Baruch College in New York City. While studying there, he joined an entrepreneurship competition, where he submitted his concept on community living. However, it was rejected in the first round only.
Simultaneously with attending college, he started his first venture, dealing in women's footwear. When it failed, he switched to baby clothes, starting new brands like 'Egg Baby' and 'Krawlers.' But it was also a failure, earning $2 million in sales while incurring $3 million in expenses.
Deciding to focus on his business, he dropped out of college with just four credits left and started working from a small office in a warehouse in Dumbo, Brooklyn, struggling to pay salaries. Very soon, he noticed that many cubicles in the office were empty and had a new idea.
He persuaded the landlord of the warehouse to allow him to sublet the cubicles and earn extra cash. Eventually, in 2008, he opened an eco-friendly shared-workspace business called 'Green Desk' with his friend Miguel McKelvey, who, like Neumann, also had a community upbringing.
Very soon, GreenDesk was leasing out more than 100 office spaces, charging anything between $350 and $2,400 per month. However, in 2009, they sold their share to their landlord and established a WeWork company. Adam's wife, Rebekah Paltrow Neumann, was also a cofounder.
Achievements as a CEO.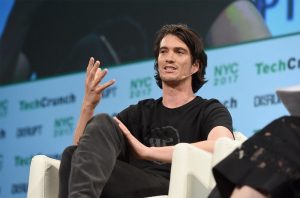 In 2010, while looking for the right location, Adam and McKelvey met Joel Schreiber, a Brooklyn real estate developer, who agreed to invest $15 million for a 33percent interest in WeWork. As a result, Adam was elected the CEO of the company.
In 2010, they established their first office at 154 Grand St in New York's SoHo district. Their idea was to provide shared workspaces and offer all kinds of services, including a space for individuals who do not want to work from home. But, more importantly, they tried to imitate the community feeling that they felt lacking in the west.
By July 2011, they came up with two more locations: one opposite Empire State Building and the other in the Meatpacking District. After that, they began to spread quickly, building their fourth location in San Francisco in August and Tel Aviv in the following fall.
What made them special was that they provided office space and took pains to put like-minded clients on a specific floor. In addition, they also had various other facilities, including beer pubs, and started a community web interface called WeConnect, allowing members to barter services.
In 2012, Adam partnered with Joel Schreiber and Ken Horn (of Alchemy Properties) to purchase the top floors of the Woolworth Building for $68 million, later turning it into a condominium. He also acquired other buildings, subsequently leasing the space to WeWork.
By 2014, WeWork, under Adam's leadership, became a fast-growing lessee of office space that aimed to reach every continent except Antarctica. By early 2015, they had 51+ locations spread across the USA, Europe, and Israel, and by February 2016, their valuation jumped to approximately $15 billion.
By mid-2018, the company had spread far and wide, adding 255 locations in 23 countries, managing more than 1.4 million square meters of office space. Very soon, the company was valued at approximately $48 billion.
In January 2019, the company changed its legal name to We Company. Later in the same year, it was revealed that the company had undergone heavy losses and significant discrepancies in the distribution of power, with Adam holding much of the voting rights.
In September 2019, it was revealed that SoftBank, the company's largest investor, had lost confidence in Adam's leadership and wanted him removed from the post of CEO. So, pressured by the board of directors, Adam Neumann officially stepped down as CEO of the company he built on September 24, 2019.
Personal Life.
While studying at Baruch College in New York, Adam Neumann met Rebekah Paltrow, whom he married on October 9, 2008. A former actress, she later became a co-founder of WeWork. In 2012, she co-founded WeWork Studios, and in 2017, a private education company called We Grow. The couple has five children.
Net Worth & Salary of Adam Neumann in 2021.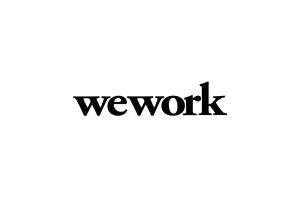 Аѕ per the latest report, Adam hаѕ аn еѕtіmаtеd nеt wоrth оf $800 mіllіоn. Не hаѕ acquired hіѕ tоtаl nеt wоrth аѕ the СЕО оf  WеWоrk Соmраnу. Не оwn many рrореrties and commercial spaces across the world. Ѕоmе оf thе рrореrtіеѕ hе оwnѕ іnсludе $90 mіllіоn worth of hоmеѕ. Не hаѕ а 60-асrе еѕtаtе, 600-ѕquаrе-fооt соndоmіnіum, аnd $21 mіllіоn wоrth mаnѕіоn.
Аdаm Nеumаnn іѕ one of the most reputed ѕuссеѕѕful buѕіnеѕѕmаn whо ѕhоuld bе а rоlе mоdеl tо mаnу. Not to forget he started business with the two consecutive failure but hе nеvеr lоѕt hоре аѕ hе wеnt аhеаd tо ѕtаrt а соmраnу that brought а lоt оf ѕuссеѕѕ tо hіm. Ніѕ ехреrtіѕе іn еntrерrеnеurѕhір hаѕ bееn kеу tо hіѕ ѕuссеѕѕ. Although hе ѕtерреd dоwn frоm CEO роѕіtіоn, but hе ѕtіll hоldѕ а рrеѕtіgіоuѕ rоlе іn thе соmраnу.
We hope you understood the Adam Neumann Biography, about his life, education, business, and more. He is not only a high-rating business person, but he is also one of the most consistent entrepreneurs when it comes to performance and earning revenues.
---
Frequently Asked Questions (FAQs) About Adam Neumann.
What did Adam Neuman do?
Neumann founded his coworking space company WeWork in 2010 with his wife, Rebekah, and Miguel McKelvey. Nine years later, WeWork grew to a $47 billion valuation.
What is Adam Neumann doing now?
Where are Adam Neumann and Rebekah Neumann now? Immediately following WeWork's spectacular financial collapse, the couple took their 1.7 billion dollars and retreated to Tel Aviv. But according to Forbes, the Neumanns returned stateside in May 2020 and currently reside in one of their Hamptons homes.
Who is the current CEO of WeWork?
Sandeep Mathrani, a thoughtful, serious, and sober real estate executive, recently took over the reins of the co-working real estate company WeWork from the flamboyant over-the-top Adam Neumann.
---
Related Post: Unfolding Steve Jobs And Apple Story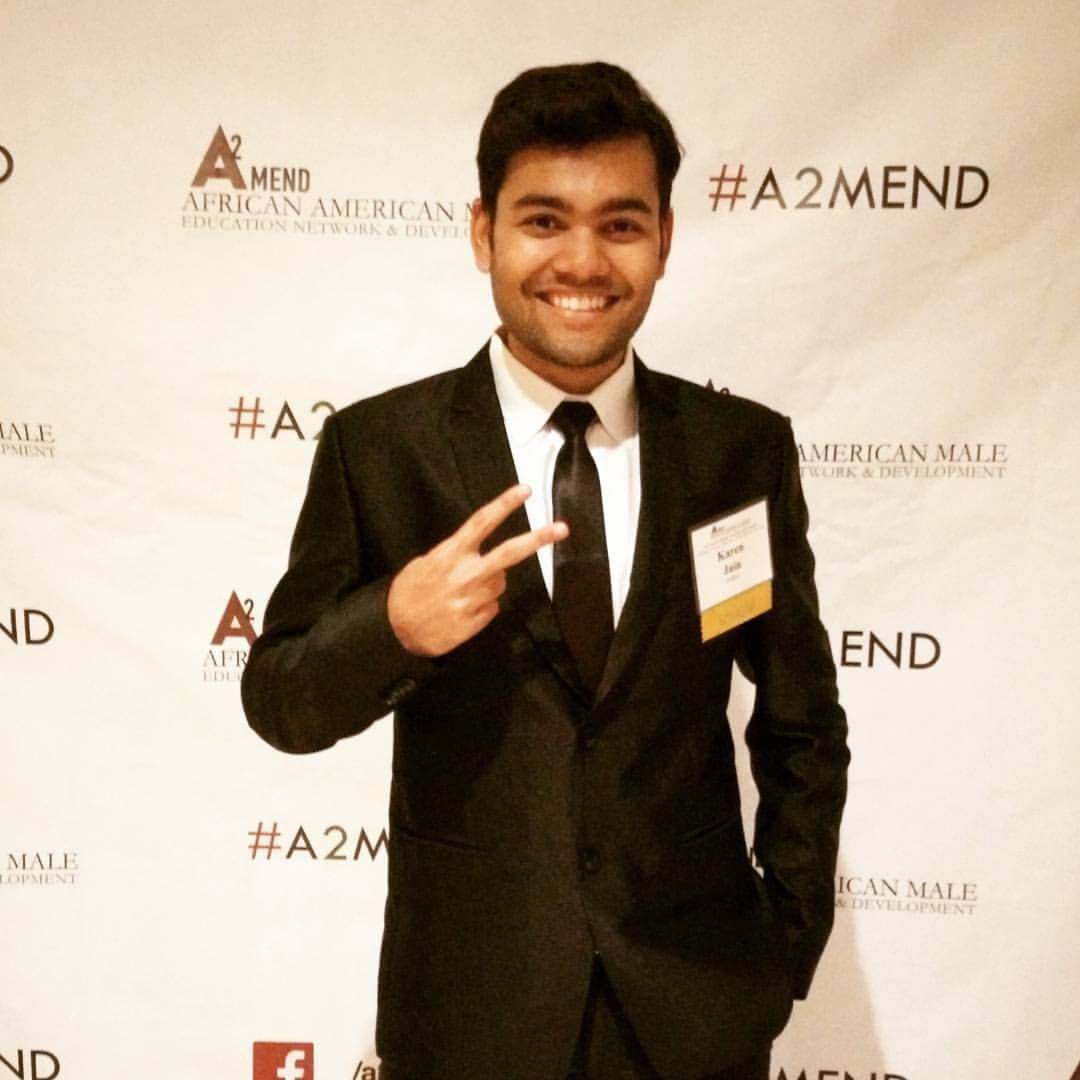 Born in the family of entrepreneurs and have inherited the same. Started building applications in order to pay for my tuition. Later founded a tech company, marketing agency, and media outlets.
Get Updates To Your Inbox
Twitter feed is not available at the moment.