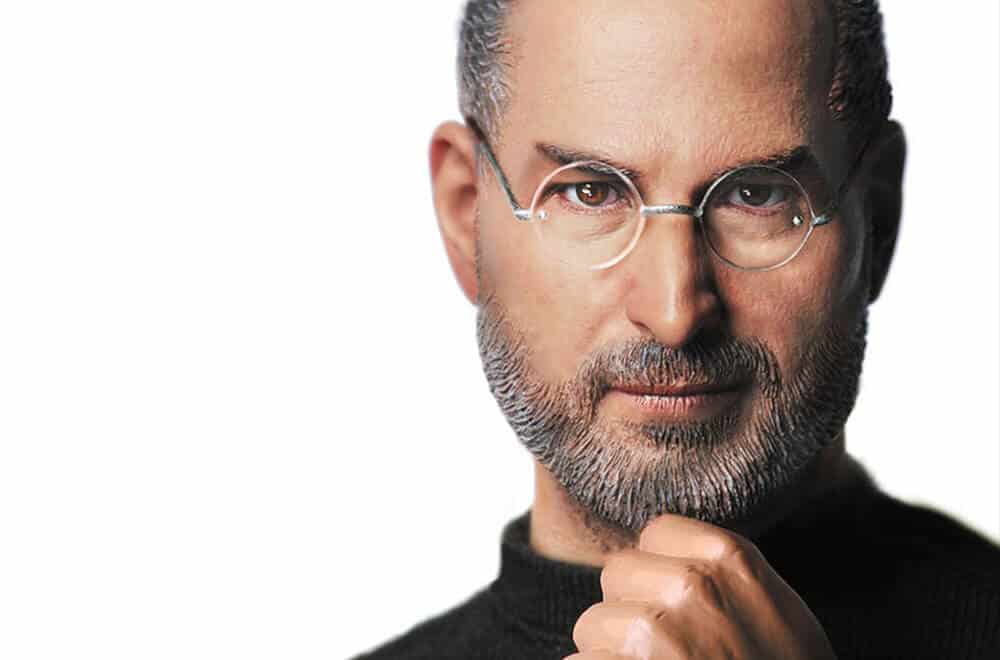 Unfolding Steve Jobs And Apple Story
Reading Time:
8
minutes
Hello, welcome to Unboxing Startups today; we are going to unfold the life of an American business magnate, industrial designer, investor, and media proprietor none other than Steve Jobs. When we hear the name, we directly relate it with Apple; of course, he founded Apple Inc., but there's a lot of raw information you need to know about his initial days and overall his life till 2011. Let's have a look at Steve Jobs biography.
Before we proceed, let's dive into some shocking, little-known facts about the tech legend.
Steve Jobs was adopted shortly after being born.

Jobs was, biologically, half Arab. His biological father was Syrian, and his mother was American.

While unofficially attending classes, Jobs struggled to get by. He slept on his friends' dorm room floors, returned Coke bottles for money, and survived off free meals from the local Hare Krishna temple.

He spent seven months traveling around India, experimenting with psychedelic drugs, and eventually adopting Zen Buddhism practices.

Shortly after being shooed out of Apple, Jobs applied to fly on the Space Shuttle as a civilian astronaut (he was rejected) and even considered starting a computer company in the Soviet Union.

Bill Clinton once invited Jobs to spend the night sleeping in the Lincoln bedroom of the White House.

Apple, Microsoft, and Disney properties (including Disneyland and Disney World) flew their flags at half-staff when Jobs died.

Sunday, October 16, 2011, was declared Steve Jobs Day by the governor of California, Jerry Brown.
---
Childhood Days.
Steven Paul Jobs was born on February 24, 1955, in San Francisco, California, USA. His unwed biological parents, Joanne Schieble and Abdulfattah Jandali, put him up for adoption. Steve was adopted by Paul and Clara Jobs, a lower-middle-class couple, who moved to the suburban city of Mountain View after a couple of years.
Santa Clara County, south of the Bay Area, became known as 'Silicon Valley' in the early 1950s after the development of semiconductor companies. As a result, Steve Jobs grew up in a neighborhood of engineers working on electronics and other gadgets, where he used to go on a weekend. And this is the time when he started shaping his interest in the field of electronics and gadgets. At the age of 13, he met an 18-year old Stephen Wozniak, an electronics wiz kid, and he was also like an irredeemable prankster just like Steve Jobs.
After six years, Steve Jobs told his parents that he wanted to enroll in Reed College — an expensive liberal arts college in Oregon. His parents were not financially capable, but they told Steve that his biological parents would help him get a college education. Steve spent only one semester in Reed college then dropped out. After this, he moved to a Hippie Commune in Oregon, where his main activity was cultivating apples. This was the time when Steve decided to do something in life, and he started to chase his passion, but with zero experience, he started to look out for a job in California. He got the first job at 'Atari' as a video game maker, and after saving some amount of money, he decided to visit India with his friends to seek enlightenment. After returning from India, he started to show interest in his friend Woz's new activities.
---
---
Apple's origins.
Stephen Wozniak, whose interest in electronics had grown stronger and was looking for something big in the industry that no one had ever experienced. He started attending the meetings of a group of early computer hobbyists called the 'Homebrew Computer Club.' At that time, they were masters in personal computing; also, they offered other products like radio jammers, building their own software, and much more. The club shocked the world when they launched the Altair 8800 personal computer kit in 1975. Exactly at that time, Woz gathered some important ideas. This is the time when he put the seed of an Apple in his mind. And Steve Jobs also showed his interest, and he quickly understood the idea of his friend's invention. Steve convinced Wozniak to start a company, and the Apple computer was born on April 1st, 1976.
Steve and Wozniak were assembling the boards of 'Apple I'  computers in Jobs's garage and selling them to local electronics shops and dealers. However, Wozniak started to work on Apple II, and he was working on a powerful system that offers color graphics; both knew that the technology can rule the market with their innovation and that exactly happened, and the product was successful all across the US market. And Jobs started to seek venture capital. He even convinced former Intel executives to invest in Apple Inc. and guess what, Mike Maekkula invested $250,000 invested in Apple in 1977. Apple I will always be included whenever we will talk about Steve Jobs biography.
Apple II Success Forever.
After investing in Apple, Markkula was confident about Apple's growth rate; he said that "very few companies all across the world have become successful in just two years, and he further said, he is lucky to invest in a company that will rule the world with their brilliant products."
After Apple II's launch, the product started to crush most of the competition; it affected other brands' sales and; this was the time Apple II sales made Apple founders millionaires. When Apple reached its peak, its investors decided to go public, the IPO took place in 1980, and the Steve Jobs net worth increased to over $200 million, at age 25. After Apple II's success, many reputed companies like IBM approached Apple, and IBM entered the market of personal computers. It was a time when IBM became the biggest threat to Apple. Sadly in 1980, Apple III failed, and it ruined the expectation of customers. 
Steve Jobs got fired from Apple.
In May 1985, Steve Jobs started trying to convince some executives and top executives at Apple. As a result, many of them talked to Sculley (CEO), who took the matter to the board of directors. The board favored Sculley and, after a few days, announced a reorganization of the company where Steve Jobs had no operational duties whatsoever — he was only to remain chairman of the board.
After spending four-five months on vacation, he tried out some new ideas in September 1980. Steve came back five months later with a new plan; he decided to start a new computer company with a small group of other ex-Apple employees. When Apple got to know the plan of Steve Jobs, they prepared to sue Steve Jobs, who was preparing to compete against Apple. This is the time when Steve Jobs resigned from Apple in September 1985, with a heavy heart, and sold all his Apple shares in repulsion. He, however, started working as per his plan and incorporated NeXT.
---
The NeXT years.
Steve decided to build a new generation machine that can beat every computer; with the combination of software and hardware, he and his team started working on the NeXT machine. Steve claimed that he made the world's most advanced software that the Army can use to keep confidential information that is, of course, unhackable. 
When the machine knocked on the market, it didn't sell because there were many reasons, let me tell us, first it was overpriced and universities had asked for $3,000 computers and secondly, Steve Jobs had built a $10,000 workstation which was costly.
With the continuous drop in sales, after two years, NeXT launched a cheaper station, and he claimed there would be no performance lag, but this time, it also didn't work. By this time, the company was bleeding, employees and managers were quitting the job. Overall we can say, Steve Jobs had failed with NeXT, and the era of NeXT ended. In 1991 he married Laurene, and he started to focus on family and his son Reed. 
Woohoo! Back to Apple.
The business wasn't all sunshine and roses at Apple. The failure of Macintosh made it even worse for Apple. And in 1995, Microsoft had released Windows 95, which was like a copy of Mac OS, but people still showed a positive response towards Microsoft and started to love Windows 95. To avoid failure, Apple appointed a new CEO, Gil Amelio, in 1996. To save the company, he cut costs and fired the workforce. This is one of the worst decisions in Apple's history because, by this time, instead of firing employees, he should have told the workforce to develop a new operating system that can compete with Windows 95. On the other side, Steve Jobs convinced him to buy the whole NeXT company, including its operating system. The deal was made in 1996. And guess what, Steve Jobs was back to Apple. 
This was the most exciting time when he joined Apple again, and the incidence of returning to the company will always be included in the biography of Steve Jobs.
The evolution of the iPod.
The world sees the first digital music player that people loved, iPod, was a commercial success from the day it debuted. It was released, of course, as Mac-compatible only because its goal, just like iMovie or iDVD, was to help sales of Macs. But it came at a time when a lot of people needed a good MP3 player, and despite its relatively high price tag, a lot of PC users ended up buying it too, hacking it so they could use it on their machines. This had Steve Jobs and his team think a great deal: should they keep making a Mac-only iPod, or should they open it to Windows, too? Although Jobs was opposed to the latter idea, he eventually relented, and the first Windows iPods were introduced in July 2002 at Macworld New York.
---
The era of the iPhone begins
.
After the iPod's immense success, Steve Jobs started to think big; he decided to be one of the world's precious electronics companies. In 2003, he started a secret project, and only a few handful of people knew about the project.
But in 2004-2005, he realized that the technology that this group had developed for tablet, including a revolutionary touch-screen technology, could be used in a small phone rather than a tablet. And suddenly, the focus shifts from a tablet to a touch screen phone. The first iPhone was introduced at Macworld on January 9th, 2007. This event was the most memorable in the history of Steve Job's career. The word iPhone simply means 'Internet Phone.'
The original iPhone was expensive, and it came with a price tag of $399; Apple sold 6M of them during its existence. From there, year after year, new iPhones have been launched, and every year we see massive sales figures for every model.
This was the turning point when the iPhone became a massive hit in the US. Steve Jobs once said, "he wants to offer a phone to the world, which is capable of doing anything with a premium look and feel." And that time, Nokia was the king in the smartphone market; with the arrival of an iPhone, Nokia started to feel insecure, and in 2014, Microsoft acquired Nokia. In just seven years, Apple slashed Nokia phones from the market.
Health issues started.
In 2003, Steve Jobs was diagnosed with pancreatic cancer of a rare kind that could be cured by surgery, but God has some different plans. This was the time when everyone advised him to have surgery, but he refused for nine long months. However, in July 2004, he agreed to have surgery, and he looked healthy for the next five years; he even addressed the public that he defeated cancer in a 2005 speech.
There was a time when the CEO Tim Cook tried to give Steve Jobs his liver
.
Yes, you heard it right; in 2009, when Steve Jobs was in his final years dying of cancer, Tim Cook offered his boss a piece of his liver. One day, Cook left the house feeling so upset that he had his own blood tested. He found out that he, like Steve, had a rare blood type and guessed that it might be the same. He started doing research and learned that it is possible to transfer a portion of a living person's liver to someone in need of a transplant? Do you know, approximately 6,000 living-donor transplants are performed every year in the United States? The portion transplanted into the recipient will grow to a functional size, and the portion of the liver that the donor gives up will also grow back over time.
After going through a series of tests to determine whether a partial transplant was even feasible, he stopped by Jobs's home in Palo Alto to make the offer; Jobs refused. "He cut me off at the legs, almost before the words were out of my mouth," said Cook. "No,' he said. 'I'll never let you do that. I'll never do that." This was a very emotional moment for CEO Tim Cook.
Last Ride.
The renaissance of Steve's cancer was a painful reminder that it was time to put his affairs in order before his passing — and he did.
He made few crucial changes, and he opened up his plan. He made sure that Apple was ready to operate without him. In 2011 he unveiled his plans to have a spaceship-shaped office in Cupertino with the perfect round circle. He made sure Apple should not repeat the same mistake again what he made in the past with Apple II and Macintosh. He resigned as Apple CEO on August 24, 2011.
On October 5, 2011, Steve Jobs died at the age of 56 after a years-long fight with cancer.
Steve Jobs will always be remembered for his innovation and leadership. Currently, Tim Cook is the CEO of Apple Inc.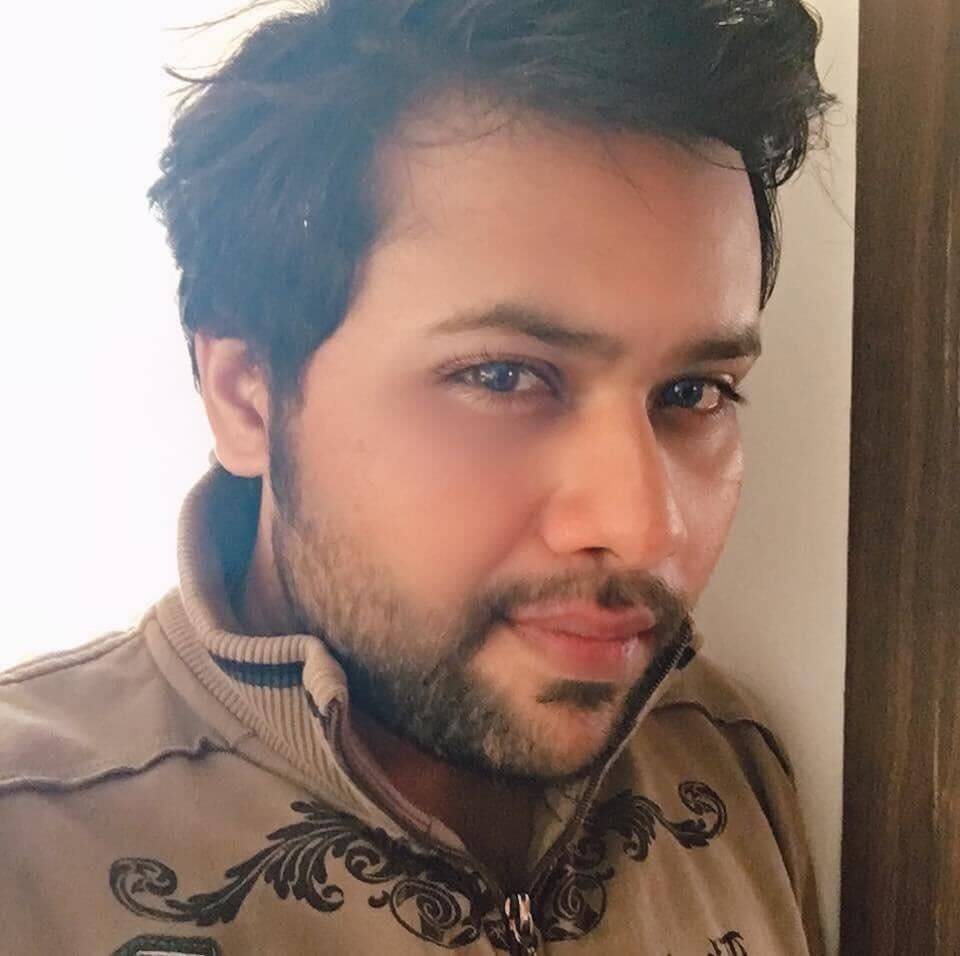 Suprotik Sinha is the Content Writer with Synkrama Technologies. He writes about technologies and startups in the global enterprise space. An animal lover, Suprotik, is a postgraduate from Symbiosis Institute of Mass Communication (SIMC) Pune. He carries 6+ years of experience in Content Writing, and he also worked in mainstream broadcast media, where he worked as a Journalist with Ibn7 ( now known as News18 India) and Zee Media in Mumbai.
Get Updates To Your Inbox
Twitter feed is not available at the moment.