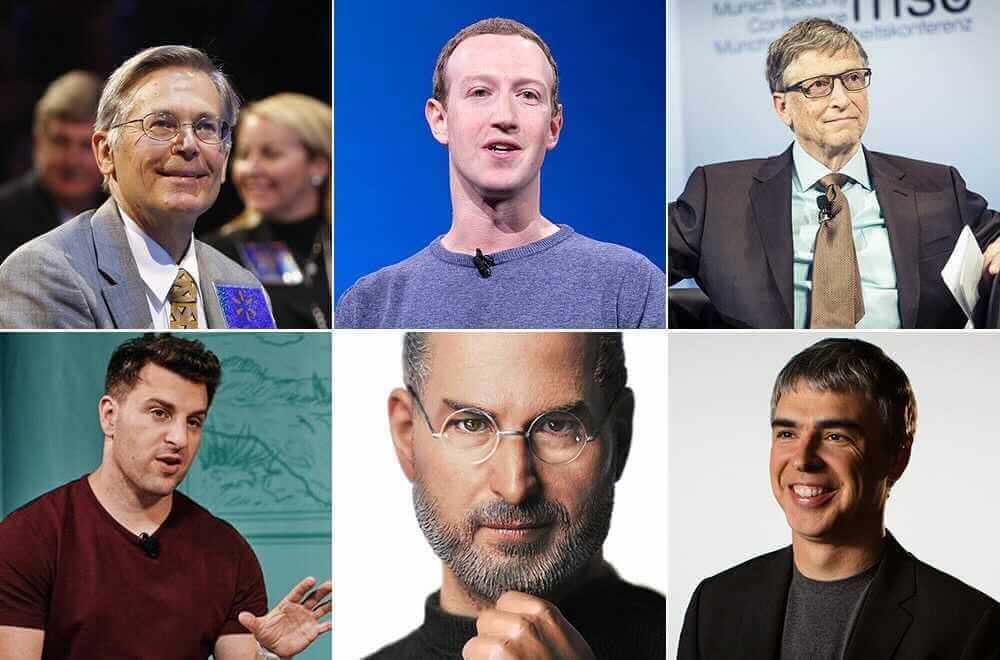 6 Greatest and Most Influential Entrepreneurs of All Time
Reading Time:
6
minutes
Entrepreneurs are not only people who build massively successful companies, but they are responsible for creating new ideas and products that have crafted and curated the world we live in today. The entrepreneurial spirit has pushed the last two decades to the limit and has impacted just about every aspect of our lives, from technology to entertainment. Throughout history, Famous Entrepreneurs have excelled with great success, who have been very inspired not only for having an idea but also for how they have started their businesses. 
Here are the top six greatest entrepreneurs of all time who changed and developed our life with innovation and technology. 
Let's begin the journey.
1. Steve Jobs – Co-founder of Apple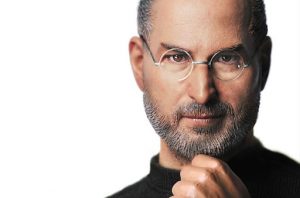 Born: 24 February 1955, San Francisco, California, United States
Died: 5 October 2011, Palo Alto, California, United States
Net Worth: 8.3B in 2011 (estimated)
Famous Quote
"That's been one of my mantras – focus and simplicity. Simple can be harder than complex: You have to work hard to get your thinking clean to make it simple. But it's worth it in the end because once you get there, you can move mountains."
You can't make a self-respecting "greatest entrepreneurs" list without keeping Steve Jobs out of the list. Jobs dropped out of college because his family was not capable of handling the financial burden of his entire education. He unofficially continued to audit classes, living off free meals from the local Hare Krishna temple and returning Coke bottles for change just to get by. Jobs credited the calligraphy class he stopped in on as his inspiration for Mac's revolutionary typefaces and font design.
Jobs went on to have an incredible and extraordinary career, eventually forming the Apple Computer Company with his childhood friend and electronics expert Steve Wozniak. Often referred to as "The Grandfather of the Digital Revolution," Steve Jobs changed the consumer electronics industry forever. His influence will be felt for many digital generations to come.
You can read the Steve Jobs Biography here.
2. Brian Chesky – Co-founder of Airbnb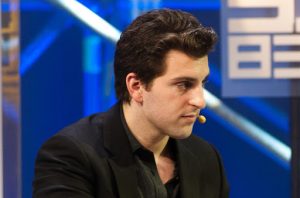 Born: 29 August 1981, Niskayuna, New York, United States
Net worth: 12.6B (estimated)
Famous Quote
"Build something 100 people love, not something 1 million people kind of like."
Founded in 2008, Airbnb now has more than 40 million users. It started when Chesky and his roommate, Joe Gebbia, then broke art school graduates, decided to rent out floor space in their apartment. They eventually launched a website to allow others to do the same. The site graduated from the Y Combinator start-up incubator and got its first round of venture capital funding in 2010.
As Co-Founder of Airbnb, Chesky is currently working on developing the concept of a stakeholder-based world, following Airbnb's recent announcement that their corporate governance will take into account the opinions and priorities of all stakeholders (i.e. anyone involved in the company, including low-level employees and even hosts), not just investors.
You can read the Brian Chesky Biography here.
3. Bill Gates- Co-founder of Microsoft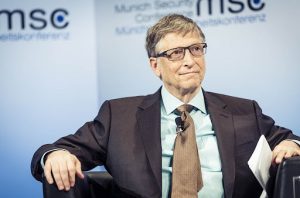 Born: 28 October 1955, Seattle, Washington, United States
Net Worth: $130.5 billion (estimated)
Famous Quote
"It's fine to celebrate success but it is more important to heed the lessons of failure."
Whenever there is a discussion about Microsoft, people talk about Bill Gates; that's what kind of personality and image he created in everybody's mind. Gates had developed an interest in computer programming at a very young age. He created Microsoft and developed the Windows operating system, which continues to be tremendously popular.
Like many other famous entrepreneurs, Bill Gates is also known for his philanthropic activities, donating very large amounts of money to charitable organizations. For example, gates established the Bill and Melinda Gates Foundation in 2000, a private philanthropic foundation dedicated to reducing poverty, improving education opportunities, enhancing health care, and providing access to technology worldwide. Gates himself has donated over $28 billion to the foundation, which he continues to work for.
4. Mark Zuckerberg- Co-founders of Facebook
Born: 14 May 1984, White Plains, New York, United States
Net Worth: $114 billion (estimated)
Famous Quote
"I think a simple rule of business is, if you do the things that are easier first, then you can actually make a lot of progress."
Launched Facebook from his hall in 2004, Mark Zuckerberg has become the ideal example of a college student entrepreneur.  
As of  2019, Facebook reported revenue of approximately $27.6 billion at a roughly $546 billion market capitalization.
What is amazing about Zuckerberg is the fact that, at such a young age, he was able to maintain his role as CEO of Facebook and founder of the company. His focus on testing Facebook and social media innovation enabled Facebook to be the dominant social platform globally.  One of Zuckerberg's strategies was to surround himself with smarter people than him and have separate areas for expertise. For example, hiring Sheryl Sandberg as COO, and she is the founder of LeanIn.Org as well.
Although Facebook was in controversy with privacy concerns (selling user data), Zuckerberg's entrepreneurship legacy is indisputable.
6. Sam Walton- Founder of Walmart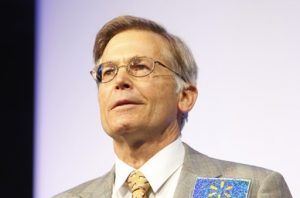 Born: 29 March 1918, Kingfisher, Oklahoma, United States
Died: 5 April 1992, UAMS Medical Center, Little Rock, Arkansas, United States
Net Worth: $8.6B in 1992
Famous Quote
"Outstanding leaders go out of their way to boost the self-esteem of their personnel. If people believe in themselves, it's amazing what they can accomplish."
Sam Walton picked a market no one wanted and then instituted a distribution system no one had tried in retail. By building warehouses between several of his Walmart stores, Walton could save on shipping and deliver goods to busy stores much faster. Add a state-of-the-art inventory control system, and Walton lowered his cost margins well below his direct competitors. Rather than booking all of the savings as profits, Walton passed them on to the consumer. By offering consistently low prices, Walton attracted more and more business to where he chose to set up shop. Eventually, Walton took Walmart to the big city to match margins with the big boys–and the beast of Bentonville has never looked back.
His other simple formula was to buy products in bulk at lower prices and sell at affordable rates. So, for example, if a customer entered a Walmart store if he planned from home to buy $5 products, but when he finds a reasonable price in a store, he ends up buying $10 products, which means a $5 profit to Walmart.
6. Larry Page- Co-founders of Google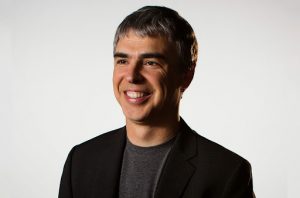 Born: 26 March 1973, Lansing, Michigan, United States
Net Worth: $112.5B (estimated)
Famous Quote
"If you're changing the world, you're working on important things. You're excited to get up in the morning."
When it comes to Google, no one can forget Larry Page. Right now, while writing, we are also gathering data from Google. So can you imagine how much people are dependent on Google, or we can say how much Google has influenced us? It's like without Google; we can't survive, thanks to Larry Page for founding the biggest search engine, Google.
It's no wonder why Larry Page became interested and later an entrepreneur within the computer science industry.
In 1995 Larry met Sergey Brin, who was a fellow Stanford student. They became close friends and eventually went into business together in 1996, forming the company Google Incorporated. Larry, alongside his partner Brin ran Google Inc. as co-presidents of the company until hiring the CEO Eric Schmidt.
In 1999, just three years after they went into business, Larry and Brin accepted a $25 million investment from Kleiner Perkins Caufield and Sequoia Capital after being hounded by investors.
By 2001 Google, now global, was producing profits of over $100 million, and by 2003 had raised those profits to $960 million, a massive amount of growth in just two years!
As per data of 2018, Google's total revenue was $136.81 billion.
You can read the Larry Page Biography here.
Conclusion
These six Famous Entrepreneurs succeeded by giving the customer something better, or they had eased people's lives and advanced people's living standards with innovation and technology. No doubt, some like Bill Gates will always be on these lists. However, there is plenty of room for the right person to find their place among the entrepreneur's pantheon.
Have these famous entrepreneurs inspired you? Maybe you'll be next on the list.
Also Read: The Lifestyle of Successful Entrepreneurs & How You Can Adapt Their Strategies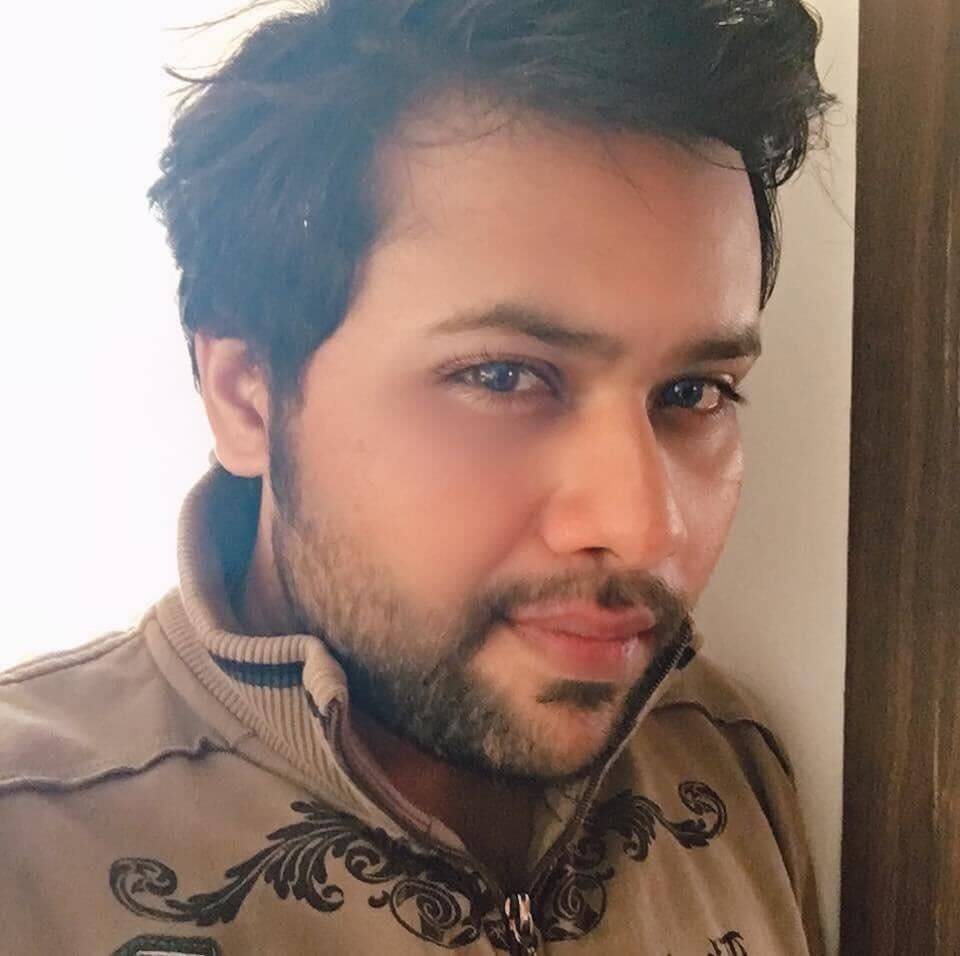 Suprotik Sinha is the Content Writer with Synkrama Technologies. He writes about technologies and startups in the global enterprise space. An animal lover, Suprotik, is a postgraduate from Symbiosis Institute of Mass Communication (SIMC) Pune. He carries 6+ years of experience in Content Writing, and he also worked in mainstream broadcast media, where he worked as a Journalist with Ibn7 ( now known as News18 India) and Zee Media in Mumbai.
Get Updates To Your Inbox
Twitter feed is not available at the moment.