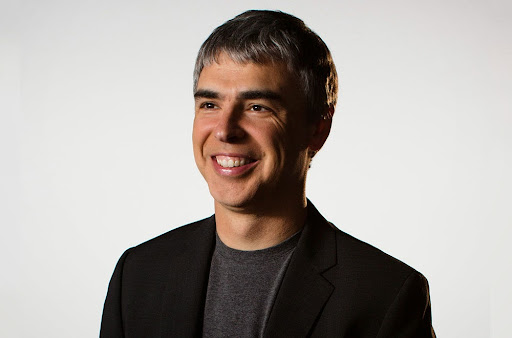 Larry Page Biography: The Success Story of a Google Founder
Reading Time:
5
minutes
Quick Facts
Birthdate: March 26, 1973
Nationality: American
Age: 48 Years old
Sun Sign: Aries
Also Known As: Lawrence Edward Page
Born In: Lansing, Michigan, US
Famous As: Founder/Co-founder of Google
---
Family
Spouse/Ex-: Lucinda Southworth
Father: Carl Page
Mother: Gloria
Siblings: Carl Victor Page Jr.
---
Larry Page Famous Quotes
"The ultimate search engine would basically understand everything in the world, and it would always give you the right thing. And we're a long, long way from that."
"If you can run the company a bit more collaboratively, you get a better result because you have more bandwidth and checking and balancing going on."
"We don't have as many managers as we should, but we would rather have too few than too many."




---
In this article, we will throw some light on Larry Page life story. Like how the journey started, from where he graduated, achievements he achieved in his life, and many other exciting stories we are going to cover in Larry Page biography.
Who is Larry Page?
Larry Page, born as Lawrence Page, is an American entrepreneur and computer scientist who, along with Sergey Brin, co-founded Google Inc., the search engine giant Google that offers a wide range of internet products and services. Google began as an online search firm and gradually expanded its operations to other internet-related areas. As the son of computer professionals, Larry's captivation with computers began at an early age. 
As a child, he showed a keen interest in technology, business, and innovation. While studying Computer Science at Stanford University, he met Sergey Brin to create a search engine that returned results based on relevancy. Page and Brin launched the company under the name 'Google Inc' in 1998. They both served as the co-presidents until 2001 when Eric Schmidt was appointed as Chairman and CEO of Google. In 2011, Page officially became the CEO of Google, while Schmidt continues to serve as executive chairman. Page was also a member of the Board of Directors of the company. He has an interest in renewable energy technology and philanthropy. Google.org, the philanthropic branch of the company, was set up in 2004. It deals with issues of climate change and renewable energy.
Childhood & Early Life
Larry Page was born to Carl Page and Gloria in Michigan. Both his parents were computer science professors.
His childhood home was full of computers and science magazines, and that increased his interest in technology at an early age. He was also interested in business and innovation. Soon he realized that he should start a company that will revolutionize the world.
He graduated from East Lansing High School in 1991 and pursued a bachelor's degree in computer engineering from the University of Michigan.
---
Also Read: 10 Interesting Facts You Probably Don't Know About Elon Musk
---
Founding and Growth of Google
Page and Brin decided to incorporate their project as a company. Sun Microsystems co-founder Andy Bechtolsheim played a significant role in financing the company as he wrote a check for $100,000 to the entity that had not even come into existence as yet.

In September 1998, the project, now renamed as 'Google', was officially incorporated as a company. Eric Schmidt was appointed as the CEO in 2001 while Page and Brin became the presidents of products and technology.

 

In 2004, Google launched Orkut, a social networking site, and introduced Google Desktop search. The same year, Google held its Initial Public Offering (IPO), which made Page and Brin millionaires. The philanthropic wing of Google, Google.org, was formed to contribute towards social issues and causes.

The year 2005 was quite productive for Google. Google Maps, Blogger Mobile, Google Reader, and iGoogle were released that year. The next year, Google acquired Youtube and introduced the chat feature in Gmail.

Google entered into a partnership with China Mobile and Salesforce.com in 2007. The company also signed partnerships to make Google Apps for Education freely available to thousands of students in Kenya and Rwanda.

In 2008, Google launched Google Sites and a new version of Google Earth. Google Health, a personal health information centralization service, was also released in the same year, but the service was discontinued in 2011 when it could not achieve the desired impact.

 

Picasa for Mac was launched in January 2009, followed by Google Latitude and the latest version of Google Earth. Google Ventures, a venture capital fund for supporting new technology companies, was also introduced the same year.

In 2010, Google acquired Aardvark and Picnik. The Google Apps Marketplace, a new online store for integrated business applications, was launched to enable customers to manage cloud applications easily.

 

In January 2011, Larry Page became the CEO. Eric Emerson Schmidt, the former CEO, continues to serve the company as Executive Chairman. Google acquired Admeld and Zagat, intending to provide improvised services to its clients

.
Personal Life
In 2007, Larry Page married Lucinda Southworth, a research scientist and the sister of actress and model Carrie Southworth. Page and Southworth have two children born in 2009 and 2011.
Four factors have hugely prejudiced Page's life; his grandfather's history in the early labor movement, his education in Montessori schools, and his admiration for his hero- the visionary inventor Nikola Tesla participation in the leadership institute at the University of Michigan's Engineering School. Page admitted in an interview that the hardships of his grandfather's story made him want to make Google an entirely different kind of workplace, one that, instead of crushing the dreams of workers, encouraged their pursuit.
Page suffers from paralyzed vocal cords that are caused by an autoimmune disease called Hashimoto's thyroiditis. The Page family foundation frequently donates to charities, and in 2014, Page donated $15 million to aid the efforts against the Ebola virus epidemic in West Africa.
Achievements
In 2002, Page was named a World Economic Forum Global Leader for Tomorrow. MIT's Technology Review publication named Sergey Brin as one of the top 100 innovators in the world under the age of 35.

 

In 2004, Page and Brin received the Marconi Foundation's prize and were elected Fellows of the Marconi Foundation at Columbia University.

 

In 2004, X PRIZE chose Page as a trustee of their board, and he was elected to the National Academy of Engineering. In 2005, Brin and Page were elected Fellows of the American Academy of Arts and Sciences.

 

In 2008 Page received the Communication Award from King Felipe at the Princess of Asturias Awards on behalf of Google.

In 2011, Page was ranked 24th on the Forbes list of billionaires and the 11th richest person in the U.S.

 

In 2009, Page received an honorary doctorate from the University of Michigan during a graduation commencement ceremony.

After 2014,

Fortune

magazine named Page its "Businessperson of the Year," declaring him "the world's most daring businessman."

In October 2015, Page was named number one in Forbes' "America's Most Popular Chief Executives", as voted by its employees.
Google – Quick Facts
Co-Founded in 1998 by Larry PLarry Page Biographyage and Sergey Brin, Google is an American multinational technology firm specializing in internet-related products and services. Google's services include online advertising, search engine, cloud computing, software, and much more.

The word Google is a play on 'googol,' which is a mathematical term for the number represented by the numerical 1 followed by 100 zeros.

Google currently processes 40,000 search queries per second, which translates to over 3.5 billion searches per day and 1.2 trillion searches per year worldwide.

In 2012, an internal Google report disclosed that Google's search engine found more than 30 trillion unique URLs on the web, crawls 20 billion sites a day, and processes 100 billion searches every month.

In 2015, American multinational conglomerate Alphabet Inc. was created as the parent company of Google and several other companies previously owned by or tied to Google. The reorganization of Google into Alphabet was completed on October 2, 2015.

In November 2015, Google was ranked first amongst the most visited multi-platform web properties in the United States with 247 million U.S. unique visitors and a market share of 63.9 percent among the leading U.S search engine providers.
Wealth
As per Bloomberg Billionaires Index, Larry Page has a net worth of approximately $104 billion, making him the 7th-wealthiest person in the world.
Note- The numbers and the position might change later.
---
Final words
Over the years, Google has achieved many spectacular milestones. Their audience continued to grow rapidly along with their reputation for being the most efficient, reliable firm offering relevant data search at maximum speeds. The success behind Google is the hard work and dedication of Larry Page and Sergey Brin. Since 2015, Sundar Pichai is the current CEO of Google.
---
Related Article: Unfolding Steve Jobs And Apple Story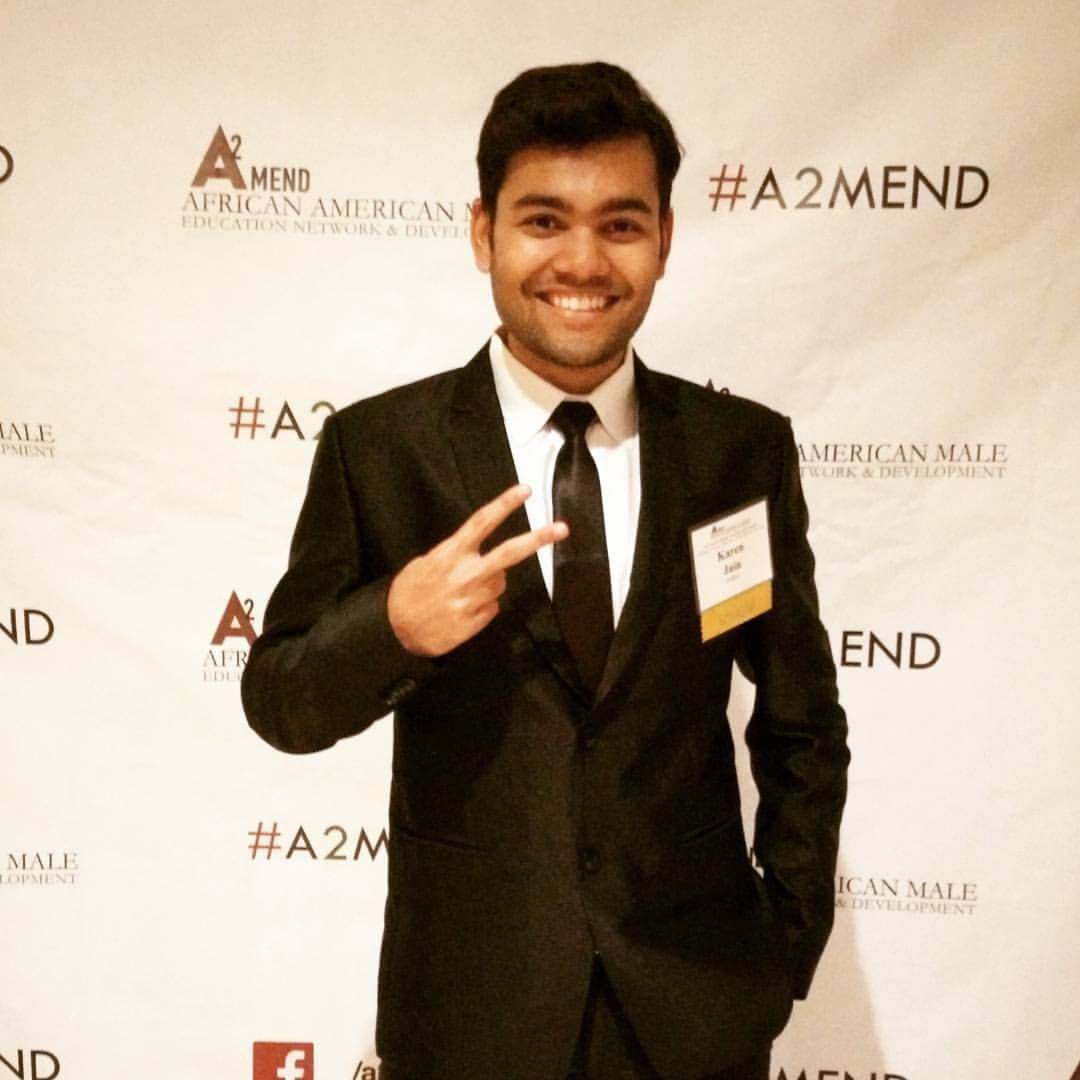 Born in the family of entrepreneurs and have inherited the same. Started building applications in order to pay for my tuition. Later founded a tech company, marketing agency, and media outlets.
Get Updates To Your Inbox
Twitter feed is not available at the moment.