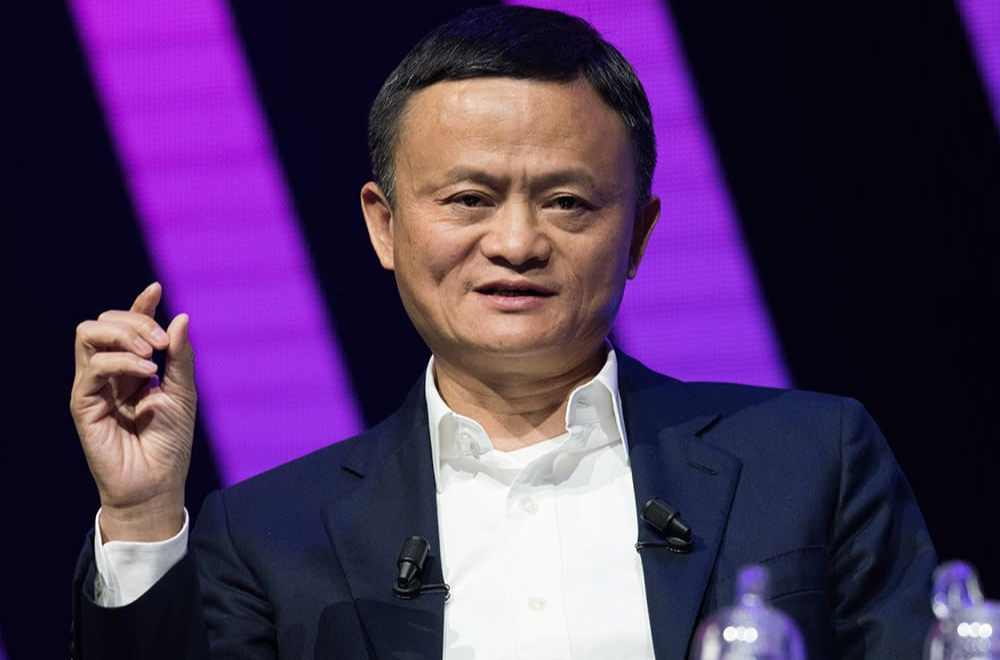 Alibaba: Rags to Riches the Success Story of Jack Ma
Reading Time:
5
minutes
In 2020, Alibaba Group recorded consolidated revenues of around 509.7 billion yuan, a report published by Statista.
 On 4th April 1999, Jack Ma founded Alibaba in Hangzhou, China.
As of April 2020, Ma is one of the richest person in China, with a net worth of $42.1 billion, and ranked 17th by Forbes in a world's richest person line-up.
---
Quick Facts
Nationality: Chinese
Age: 55 Years
Recognized As: Founder & Executive Chairman of Alibaba Group
Childhood & Education
Jack Ma, also known as Ma Yun, was born on September 10, 1964, in Hangzhou, Zhejiang, China. He and his two siblings (elder brother & younger sister) grew up when communist China was increasingly insulated from the West, and the financial background of his family was not strong when he was young.
Ma started studying English at a very young age; apart from the Chinese language, he was also interested in learning English. At the age of 9 years, Jack Ma traveled 27 kilometers on his bicycle to guide tourists so that he could become more fluent in English. He further became a guide with a foreigner who nicknamed him Jack as the Chinese name was hard for him to pronounce.
After President Nixon visited Hangzhou in 1972, Ma's hometown came into the limelight and became a famous tourist spot. He started to see the city's leading hotel at a young age, offering tourists tours of the town in exchange for English lessons.
To get admission to University, Ma took three years to clear the Chinese entrance examinations as they were held once a year. Finally, in 1998, Jack Ma graduated with a Bachelor of Arts degree in English from Hangzhou Normal University.
Jack Ma started teaching English at Hangzhou Dianzi University after his graduation. He wanted to study at Harvard Business School but couldn't qualify for the entrance exam; he tried ten times but got rejected every time he applied. So finally, he graduated in 1988 and started to search for jobs.
Business (Early Stage)
In the mid-1990, Jack got to know about the internet for the first time; from thereon, he began seeing this as a new business opportunity. Ma had no experience with computers, but he was fascinated by the internet when he used it for the first time during a trip to the US in 1995. Jack's top internet search was "beer," but he was surprised that no Chinese beer brands were on the list. So then, he planned to establish an internet company for China.
He established his first company in 1994, named Haibo Translation Agency, which provided English translation and explanation. Although his first two ventures failed, five years later, in 1999, he gathered 17 of his friends in his apartment and convinced them to invest in his mission for an online marketplace known as "Alibaba." The site allowed exporters to sell their products online that customers could buy directly.
Alibaba, a Global Brand in Making
By October 1999, the company had initially raised $5 million from Goldman Sachs and $20 million from SoftBank, a Japanese telecom company that invests in technology companies. The team remained close-knit and patchy. "We will make it because we are young, talented, and we never give up," Ma said to a gathering of employees. When the company makes a profit for the very first time, Ma gives each employee a can of Silly String to go wild with. In the early 2000s, Jack decided to start a new venture named Taobao; it was an eBay competitor. He had his team do handstands during breaks to keep their motivation levels up.
In 2005, Yahoo invested $1 billion in Alibaba in exchange for about a 40% stake in the company. This was a substantial crucial turn for Alibaba — at the time, it was an attempt to beat eBay in China– and it would eventually be a massive win for Yahoo, who invested $10 billion in Alibaba's IPO alone.
On his 55th birthday, Jack Ma stepped down from his position as executive chairman. Alibaba went public on September 19, 2014. "Today, what we got is not money. Instead, we got and achieved the people's trust," Ma told CNBC exclusively.
Most significant Jump in 'Singles Day'- An online shopping Festival
The biggest day for Alibaba marked in their calendar is China's "Singles' Day," a retaliation to Valentine's Day, which supposedly celebrates the country's singletons. In 2016, the website recorded nearly $18 billion in sales in just 24 hours.
Personal Life & Legacy
There is not much information disclosed about Jack's family as he largely kept his family life out of the spotlight. However, in the 1980s, he married Zhang Ying, a teacher he met at school after graduating. Zhang said, "Jack is not a handsome man, but I fell for him because he can do many things handsome men cannot do." They both have a son as well as a daughter.

Jack Ma: Altruism
Jack Ma founded a philanthropic organization 'Jack Ma Foundation' focused on improving education, the environment, and public health worldwide.
In 2008, Alibaba donated $808,000 after the Sichuan earthquake caused devastation. In addition, Jack Ma was appointed as the trustee of The Nature Conservancy's China program in 2009 and, in 2010, became one of the Directors of the organization.
In 2015, Alibaba Hong Kong Young Entrepreneurs Foundation was unveiled to support Hong Kong entrepreneurs to grow their businesses. The same year, Alibaba also funded the construction of the houses damaged by the earthquake in Nepal.
In 2018, Jack Ma started the Jack Ma Foundation and announced his retirement from Alibaba, citing educational work, philanthropy, and environmental causes.
In 2019, Forbes awarded him the 'Malcolm S. Forbes Lifetime Achievement Award' for his excellent support and helped the underprivileged communities of Africa, Australia, Asia, and the Middle East. He was also itemized as 'Asia's 2019 Heroes of Philanthropy'.
In 2020, during the COVID-19 pandemic, Alibaba and Jack Ma Foundation launched several wits to ease the distress caused by the virus. Both the foundation donated medical supplies and other necessities to several countries– the United States and the countries in Asia, Africa, and Europe.
Controversy
It is genuinely said one who becomes famous also faces controversy anytime during the success phase, and Jack Ma was also one of them when he faced criticism in 2007. Many people from across the world protested and claimed that the firm 'Alibaba' made huge profits through animal products sales through its portal. So, on behalf of his firm 'Alibaba' and the interest of animal lovers across the world, Jack decided not to sell products made of Shark flesh through the online portal.
We have to agree that every successful person carries some controversy, but that comes with every success. We can learn a lot from the Success Story of Jack Ma, how he started Alibaba, and the struggle he faced in his life. That could be the inspiration for millions.
Awards and Achievements
China Central TV had declared Jack in its 'Top 10 Business Leaders of the Year' list, compiled for 2004.
He was nominated the 'Businessperson of the Year' by the 'Business Week' magazine and featured in the '25 Most Powerful Business People in Asia' in 2005.
2009 was an exciting year in Jack's life; he secured a spot in 'Time' magazine's list of 'World's 100 Most Influential People. He also received the '2009 CCTV Economic Person of the Year: Business Leader of the Decade Award'.
The world-famous Forbes magazine had named him the 30th most powerful person in the world in 2014.
At the Asian Awards ceremony held in 2015, he secured and was nominated for the 'Entrepreneur of the year' award.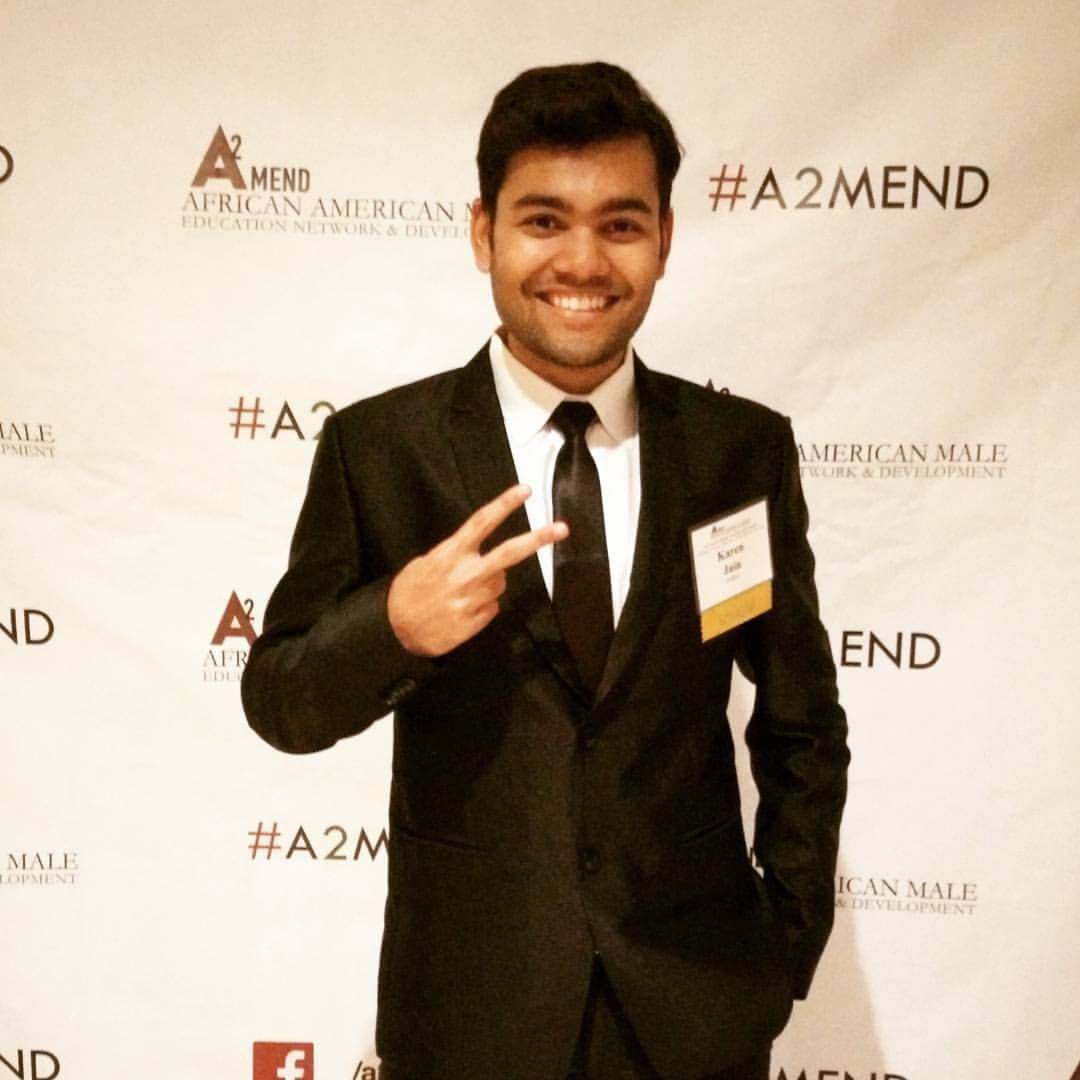 Born in the family of entrepreneurs and have inherited the same. Started building applications in order to pay for my tuition. Later founded a tech company, marketing agency, and media outlets.
Get Updates To Your Inbox
Twitter feed is not available at the moment.