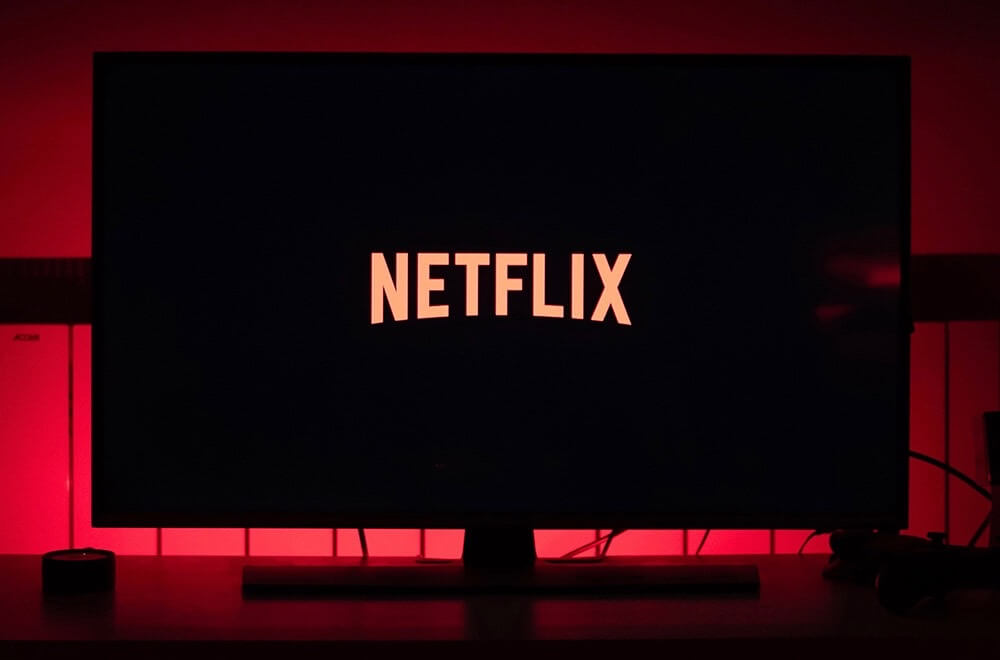 Netflix: A Journey of a Startup Who Changed the Entertainment Industry Forever
Reading Time:
11
minutes
The journey of Netflix was not easy, but the startup managed to change the entertainment industry with their innovative thinking, adopting futuristic technology, and developing algorithms.
---
In 1997 when Reed Hastings and Marc Randolph founded Netflix, no one ever imagined that by 2020 it would register an annual revenue worth $24.99 billion. The US-based startup became one of the biggest TV and movie studios globally in just 24 years, with more subscribers than all the US cable TV channels. Let's turn back the pages; in 1997, Netflix was a DVD rental firm competing with the neighborhood video rental stores.
Let's look at:
Why did Netflix build its business around a single growth metric that its competitors overlooked?

How Netflix slowly built upon its DVD rental business to launch its online streaming service?

How the concept of producing its content became a success for customer acquisition and growth for Netflix?
We're going to analyze how Netflix's growth has been driven by developments in how, when, and where we consume entertainment and the challenges that are susceptible to sink Netflix, and where the startup could go in the coming years.
So without any delay, hold a cup of coffee, sit back at your place and read till the end. We are sure you will get complete knowledge about Netflix, the platform you love. Reed Hastings finally decided to start a Netflix after returning a copy of Apollo 13 to his local Blockbuster (a global chain of video stores where customers could go and rent videos in-store). Upon returning to the movie, Hastings was told that he has to pay $40 in late fees. He gets scared and thinks about what he will get to tell his wife? He begins to consider the other better way to rent movies; Reed began to devise what would later become Netflix.
The Preliminary Business Model of Netflix
When software engineers Reed Hastings and Marc Randolph founded Netflix in 1997, that time video rental stores dominated the home entertainment market. People like to watch movies at that time, but Reed Hastings observed and thinks 'how can we make it more convenient?' From this thought, the seed of Netflix was already in the making, but things were not easy for him to initially change the audiences' mindset; he did not change the whole procedure. He decided to do rentals in a whole new manner, and Netflix began renting out DVDs by mail in April 1998, and that turned out to be a game-changer in the video-renting market. At that time, VHS dominated the market, and only 2% of the American households owned a DVD player. And by that time, Reed and Rudolph knew if they captured the market by 20 percent of the household, it would be a victory for them.
Netflix's secret weapon wasn't luck, but they tried to keep analyzing their market. Hastings and Randolph may have built their initial business around DVDs, but they knew they would not stick into the DVD business forever, even if no one else did.
Hasting never wanted to settle down in the DVD renting business; he saw the opportunity to use the internet to decentralize entertainment and give users a new viewing experience with the best in sound and video quality.
DVD rentals were never Netflix's target – they were on a way for the new company to achieve a tentative foothold in an intensely competitive market.
---
Now, let's capture the moments from years to years, and you will get to know how Netflix moved in these 24 years, starting from scratch to becoming the undisputed king of the streaming platform.
1997: Netflix launches with a video library, with a full 7-day rental policy. By March 1999, Netflix's video library expanded to 3,100 titles. Rentals initially cost 50 cents each. By February 2000, Netflix's catalog reached up to 5,200 titles.
1999: Netflix announces its first new subscription model, introduced at an initial price point of $15.95. The subscription plan allows Netflix subscribers can rent up to four movies at a time, with no return-by dates.
2000: Netflix forsakes late fees and return-by dates in favor of a monthly subscription plan priced at $19.94 per month.
2002: Netflix files its initial public offering (IPO) on May 22. Shares in the company are initially valued at $15.
2000-2003: Netflix observed a consistent growth. However, despite increases in both revenue and subscribers, Netflix was still suffering from loss. The company reports a loss of $4.5M in Q1 of 2002 alone. The loss was the result of an increase in operational expenses over costs reported in 2001.
2003-2006: This was when the company planned to refine the subscribers' experience by providing additional suggestions and recommendations using the Cinematch algorithm, which helped to personalize your choices and suggestions. The algorithm learns what category movies you like, and according to your preferences and views, it creates suggestions.
By the end of 2007, Netflix had more than 6.3M subscribers—and finally, the company came into a state where their business was profitable, generating more than $80M in profits in 2007. The company achieved outstanding growth by challenging market players with a highly researched innovative business model the world has never seen before.
Cable TV channels generally calculate their audiences based on viewership or how many viewers a TV show has? Whereas Netflix comes from the opposite direction by focusing on how many movies (or shows) a viewer has watched. 
This subtle yet crucial distinction has permitted Netflix to stay focused on better engaging viewers on its core "movies watched" metric through key product initiatives such as its CineMatch recommendation algorithm.
While many analysts raised the feasibility of Netflix's subscription-based model in 1999, this was key to its success. It positioned Netflix as a service where you can watch the end number of shows and movies. This was one of the real innovations behind much of Netflix's early growth.
The price which Netflix charges from its subscribers is not high when we see the more incredible offers and services we get from the company. Netflix services are a win-win situation for subscribers because it gives them authority to keep rentals as long as they like with no late fees. It also helped the company further to differentiate itself from the Hollywood and Blockbusters Videos while maximizing revenue.
By today's standards, the CineMatch algorithm is not exactly what it was 20 years back. At that time, CineMatch was surprisingly accurate. The algorithm analyzed three primary factors to make its recommendations—Netflix's catalog of movies, the ratings that subscribers had given to movies they had watched, and the combined ratings of specific titles based on all Netflix subscribers' ratings.
---
 "Our strategy for achieving online movie rental leadership is to continue to grow our DVD subscription business aggressively and to transition these subscribers to Internet video delivery as part of their Netflix subscription offering." – Reed Hastings.
---
Netflix knew that their planning and strategies were working. They found the new idea to target most of the audience. They expanded the DVD rental business before transitioning them directly to online streaming services. While its competitors were focused on short-term goals, Netflix was clear on what they need to do in the next four to ten years. 
2007-2012: Streaming Video Hits the Mainstream, DVD Goes out of Fashion
---
"We named our company Netflix in 1998 because we believed Internet-based movie rental represented the future, first as a means of improving service and selection, and then as a means of movie delivery." – Reed Hastings
---
The year 2007 was the changing year for Netflix. Although Netflix's DVD business was increasing, Netflix was thinking about the future. In contrast, other companies were struggling with their DVD business. Still, Netflix decided to transform its business by launching the first streaming product, Watch Now.
Subscribers' demand for streaming video practically did not exist. Initially, it fell miserably because, at that time, the internet speed was not great; even the fastest broadband connections can not handle the high-resolution video, which means the overall quality of the video was more flawed than the DVD.
When Netflix launched its first streaming product, 'Watch Now' was only supported with Windows and would only work in Internet Explorer after users downloaded an applet to make the video player work.
Although many people thought Netflix's decision to stream movies over the internet was a foolish decision because firstly, the net connection was slow, secondly the cost of connection was much higher, last but not least, there were limited shows and movies. So combining all these, we can say in 2007, the world was not ready to adopt the new streaming services. But it was a well-logical move from Netflix and a step towards the change of the entertainment industry.
---
Also Read: 4 Most Disruptive Startups of All Time
---
By 2008-09, interest in DVD as a home entertainment format was beginning to slow down. After two years of outstanding sales, the DVD market shrank by 4.5% in 2008, the first time since the format was introduced in 1997. Even though Netflix's DVD rental business was growing like a mushroom and generating high revenue, Hastings and his team knew it wouldn't last long. They had to secure and make the company future proof, so Netflix went all-in on streaming video.
This was the actual risk for Netflix. Even though its core business (DVD) was growing and performing strongly, Hastings decided to invest in future technologies and invested in building a streaming product.
However, because hardly anybody thought it would get success, even fewer companies actively pursued it. By the time everybody else caught on, Netflix had the best latest streaming technology, the most extensive library of titles, and an enormous subscriber base.
2007: Netflix introduces its first online streaming service, 'Watch Now.' The service launches with 1K titles and is included free in Netflix's $5.99 per month physical DVD subscription tier.
2008: During this year, Netflix announces it will stop the business of DVD retail sales. The announcement comes less than a month after Netflix announces its partnership with premium American cable TV network Starz, which boosts Netflix subscribers and access to more than 2,500+ movies and many TV shows.
2011: In 2011, Netflix decided to review their previous decision. The company announces the rebranding of its DVD rental business, which is known as Qwikster. The company planned to separate its streaming business and its DVD rental business. However, Netflix finishes the year 2011 on a high note. Between the launch of Watch Now in 2007 and the end of 2011, Netflix maximized subscribers' count from 6 million to 23 million+, increasing 283% in just four years.
Watch Now's launch was a great example of Reed Hastings'; it was the true vision for what Netflix made for. At the time of Watch Now's launch in 2007, the startup was in trouble and the company was in a position to sink. Analysts and investors show their concern, and Netflix's new platform underwhelmed audiences. Some founders might have backtracked, but Hastings shows the faith with his streaming plans, even when it seemed like he was betting on a losing horse.
Part of what made Netflix's transition to streaming so outstanding was that few other people saw the value in pursuing streaming video. There wasn't enough consumer demand to justify the costs of developing new streaming technologies. With low perceived value, Netflix developed and innovated with its Watch Now service with relatively little competition.
2013 – Present: Netflix Conquers the World of Entertainment
The period from 2007-2013 may have been the most unrestrained in Netflix's history, but from 2013 onward, Netflix continued to challenge expectations and reinvent the entertainment business. The first step? Reinventing itself as a TV and movie studio.
2013 saw Netflix dive headfirst into the world of original programming with its high-profile political drama, House of Cards. The show, which received excellent reviews from critics and users, marked a crucial turning point in Netflix's growth as a brand. Netflix had finally begun to realize its ambitions of being the platform for original content, distributed via Netflix's proprietary platform.
Netflix had grown enormously before 2013, but sooner the company recognized that its growth was limited to a single dimension: subscribers. By December 2013, Netflix had more than 44M+ subscribers, an increase of approximately 33% from 2012, with total revenues of $4.3 billion, up 21% from 2012's figures. 
From 2016 onward, Netflix seemed practically unstoppable. The company's programming received numerous awards, including 54 nominations at the 68th Primetime Emmy Awards. Netflix's feature films became increasingly ambitious and attracted Hollywood's most prominent screenwriters, directors, and actors. Then, in 2017, Netflix achieved what seemed impossible, the number of Netflix subscribers shattered the total number of cable subscribers in the United States.
Netflix had become the largest entertainment provider services globally and showed no signs of slowing down.
2013: Netflix debuts the political drama 'House of Cards', its first high-profile original production. However, Netflix does not release viewership data for any of its titles; Nielsen assumed that House of Cards routinely attracts audiences comparable to those of major cable network TV shows.
2015: Netflix releases its first feature film, 'Beasts of No Nation.' The film, which had a budget of $6M and depicted the horrors of war from a child soldier's perspective in an unnamed African country, was released on Netflix's streaming service and in a limited theatrical release in the U.S simultaneously—another first for Netflix. Shortly after Beasts of No Nation was released, the film was boycotted by four major American cinema chains, which claimed Netflix's streaming release violated the traditional 90-day window of exclusivity enjoyed by cinemas.
2016: Netflix goes live in 130+ countries worldwide simultaneously. In a single step, Netflix transitions from an American company to a global brand. Netflix gains more than 7M+ new subscribers in Q4 of 2016 as a result. Later, Netflix received record-breaking 54 nominations at the 68th Primetime Emmy Awards for its original programming. 
2017: In 2017, the number of Netflix subscribers surpasses the total number of cable TV subscribers in the United States.
To find new subscribers in overseas markets, Netflix established agreements with cable network operators in every regional market.  Netflix gained millions of new subscribers in overseas markets almost instantly with no need for international advertising campaigns, and cellular providers gained a competitive advantage over domestic competitors by hustling Netflix into their plans. 
Netflix's international expansion approach is another brilliant example of how the company focuses on the goal and how they achieved it. It doesn't matter how much success you get; Netflix shows to other companies that don't distract yourself from your aim and don't think much about success or failure.
Netflix muscled its way in.
---
What is the Future of Netflix and Where it Can Go from Here?
Competition from rivals including Amazon Prime and Disney Hotstar will likely intensify in the coming years, but Netflix still has plenty of options:
1. Augmented and Virtual (AR & VR) reality content
To be true at this moment, it is not possible to predict the future of home entertainment. And by extension, the future of Netflix, AR, and VR will play a crucial role in the future of Netflix.
Netflix's CEO Reed Hastings has been vocally skeptical about AR and VR in the past. Hastings believes that VR is particularly unsuitable for TV and film because binge-watching is a lot more difficult due to sensations that make VR so immersive. (If you've ever used a VR headset, you know what he is talking about.)
---
"We're experimenting with things, we're looking at things, but we have no concrete plans. It's a very early phase, so we're gonna learn some things with no commitment other than to have the Netflix TV shows and movies be available within the headsets." – Reed Hastings.
---
2. Superior shows, driven by data
Netflix uses the data it knows about us to optimize, which shows we are shown in our discovery queues. Although, with so much data at its disposal, Netflix is uniquely positioned to produce significantly better programming using this same data.
Netflix isn't equipped to get people to watch more shows or movies but to make better shows. A more data-centric approach to TV production could be one area of growth we may see as audiences' competition intensifies in the coming years.
---
Important Lessons Every Startup Should Learn from Netflix
It's been an interesting ride for Netflix for over 24 years. What can we learn from the company's journey?
1. Identify the one metric that can grow with your business
It's no secret, and we all know that most new businesses fail. Some companies don't make it because they cannot handle too many risks, but just as many fail because they don't aim high enough.
It's crucial to identify a potential market that you can grow into in your business's early days. Google may be one of the world's biggest technology companies, but it still cares about how many searches are led every month. Facebook may have 2.5 billion users, but it has always cared about how active those users are and how it can maximize those active users' engagement. In short, what we mean to say is never relax; always target what you have aimed for.
2. Palpable moves aren't necessarily dumb moves
Just because the audience expects your business to do something doesn't mean it's the wrong thing to do.
Not every idea has to reinvent the wheel. The best decisions are the ones that help your business to flourish, not the ones that only keep your competitors on their toes. 
However, that's not to say that the best moves are always obvious. In Netflix's case, the decision to start streaming video through the internet was the bold decision ever made by a company. But at the time, Hastings' decision cast doubt on both his leadership and the company's future. Suppose Hastings had listened to the Naysayers (a person who criticized) who thought streaming was nothing more than a fad. Where would Netflix be today?
3. Focus relentlessly on quality
Netflix has always focused on doing something extraordinary with future technology, whether providing a DVD rental business or developing new streaming technologies. 
This dedication to quality – whether it be the quality of the Netflix experience or the quality of its content – is what has helped Netflix cultivate not only a vast subscriber base but a loyal audience of fans.
Although there are exceptions, it's generally safe to assume that the higher the quality of your product or service, the higher your costs will be. However, depending on how competitive your vertical is, the question may not be whether you can afford to make a higher-quality product but whether you can afford not to.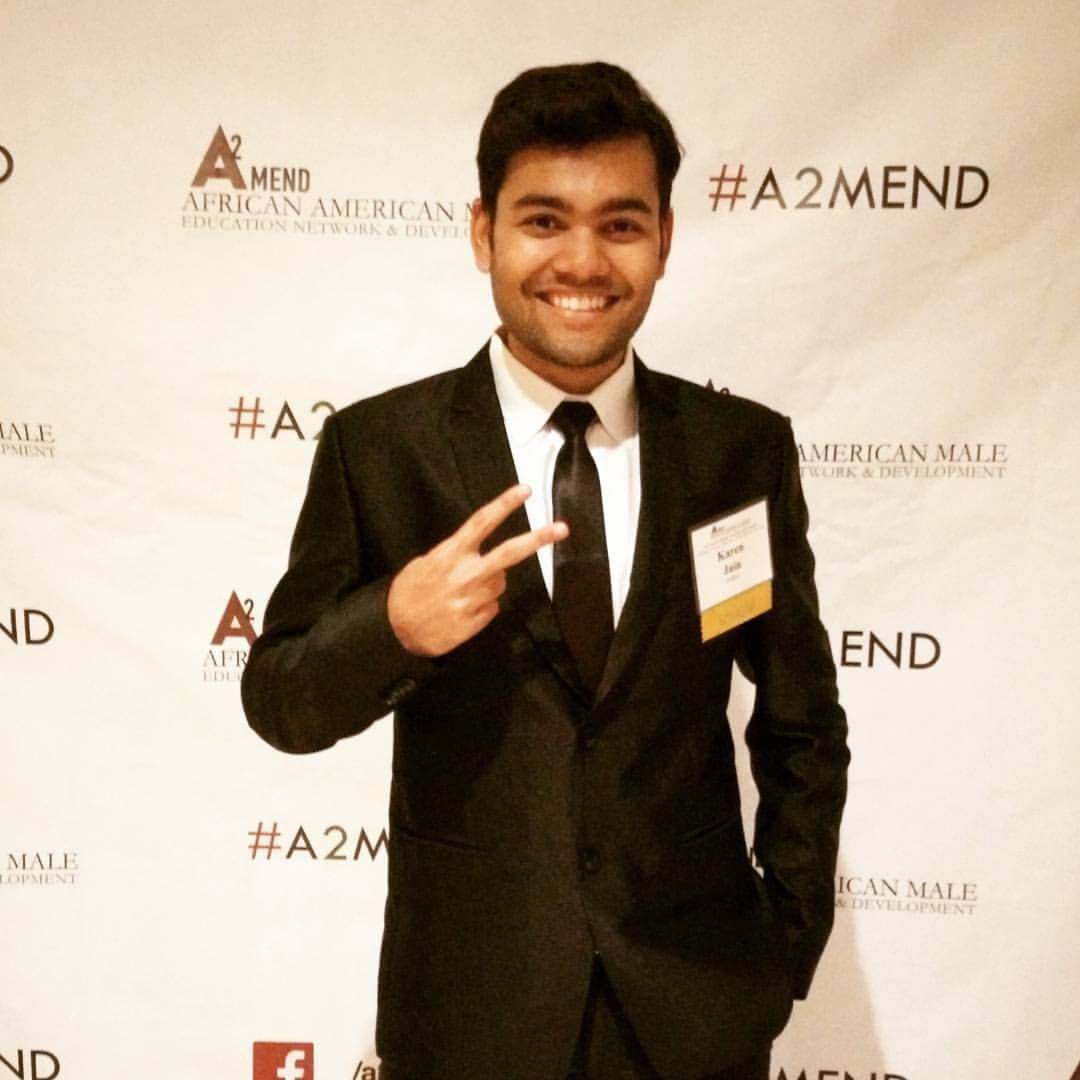 Born in the family of entrepreneurs and have inherited the same. Started building applications in order to pay for my tuition. Later founded a tech company, marketing agency, and media outlets.
Get Updates To Your Inbox
Twitter feed is not available at the moment.