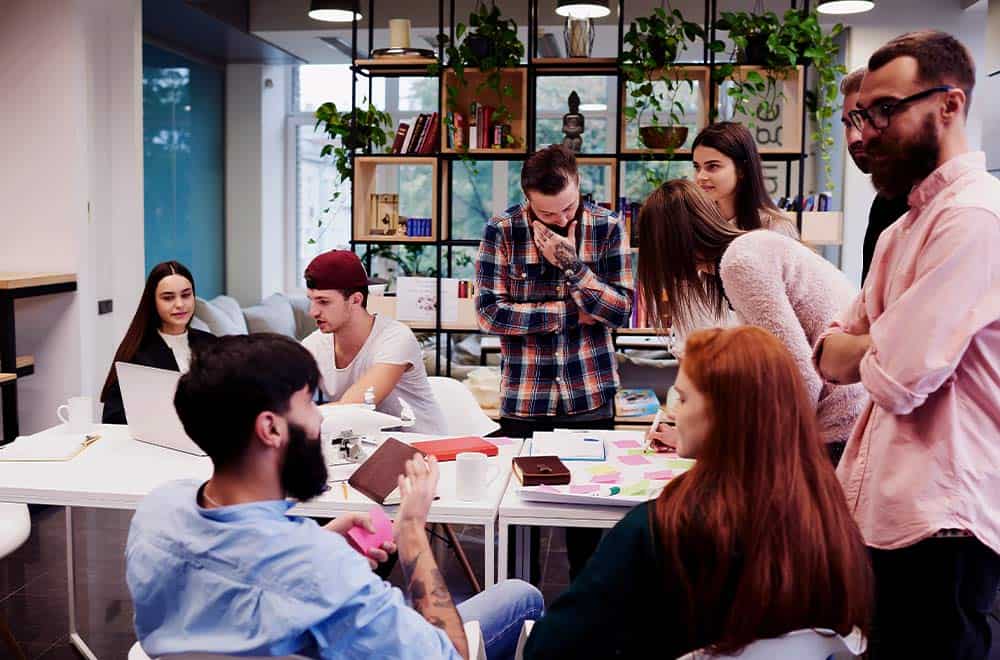 5 Most Disruptive Startups of All Time
Reading Time:
7
minutes
Whenever we talk about startups, we tend to think that it's perhaps something on a small scale with limited audiences. But that's not always the case. Today, we bring you something different which will change your perception of startups. In this article, we're going to talk about some disruptive startups who changed or killed the existing technologies- replaced or displaced a conventional product or service. Of course, whenever a new product or service is launched, there is no guarantee of hitting customers' sweet spots. But sometimes, a product or service brings about a new revolution and demolishes the existing technology and services. And that's exactly what we are going to talk about today. Read till the end to understand more about the top five disruptive startups of all time dominating globally. 
Before we get into the main thing, do you know what disruption is? Let's find out below.
1. Know the Origin of Disruption
Disruptive startup innovation is when a product or service becomes popular enough to replace a conventional product or service. In true disruptive innovation, the product takes root at the bottom of a market — and in many cases, it develops a bad reputation. However, due to low costs, and higher accessibility, the product eventually becomes more appealing than its contemporaries within the industry.
This contrasts with "sustaining innovations," the new inventions and modifications generated by businesses to stay relevant to customers. Of course, these innovations can be valuable too. Still, in most cases, products and services developed along these lines become too sophisticated, too inaccessible, or too expensive to have real, lasting power. Accordingly, most customers look to less expensive, sometimes radical alternatives to meet their needs.
The problem with applying this term to any new business that challenges the industry is that it undermines what real disruption is. It tends to attract startups already getting more attention, while the true disruptors are slowly climbing up the ladder elsewhere, unnoticed by the industry giants they're meant to replace.
We will discuss some outstanding startups who disrupted the whole industry and ruled by their product and the services they offer. 
2. Netflix Took Over Television 
Netflix is a media-streaming and video-rental startup company founded in 1997 by American entrepreneurs Marc Randolph and Reed Hastings. It is also involved in creating original programming and is headquartered in Los Gatos, California. 
Netflix began its journey in 1999, offering an online subscription service through the Internet. Users chose any movie and television titles from Netflix's Website; the shows were then mailed to customers in the form of DVDs, along with prepaid return envelopes, from one of more than 100+ distribution centers.
By 2013 Netflix became famous worldwide and started killing television shows and physical video rental stores. At that time, it was also observed that customers were slowly canceling their cable subscriptions. Furthermore, it has been noted that in the last five years, people are becoming more inclined toward the web-series more than a movie.
Netflix's strategy was to engage customers with their latest movies and web series, and guess what? People started to enjoy what was offered right from the comfort of their homes. In the early days, the subscription cost was a bit high, but the subscription fees were much lower in the current situation, and you get a chance to watch all your favorite shows in full HD. 
During the pandemic, OTT platforms gained popularity and were the only place you could still access your favorite shows and movies. Some popular OTT platforms are Amazon Prime, Netflix, Hotstar, and many others. This way, a startup from California demolishes regular television shows and revolutionizes the entertainment world- it is considered one of the most disruptive startups of all time.
Serving action, drama, romance, and many others at one with best-in-quality pictures and multiple language movies, the overall package offering has helped Netflix rule the OTT platform.
3. Motorola Replaced Bakelite Telephone
Do you know who launched the first mobile phone? It was a Motorola, a US startup company that launched the first-ever mobile phone. When a startup showcased the first mobile phone to the world in 1984, a new revolution arose with an innovation; no one ever believed a phone could be operated by one hand. A startup company Motorola made it possible when their mobile phone started to demolish the telephone market because it was convenient to use- it was wireless. Of course, you get the freedom to talk from anywhere you go. 
The company also set up mobile networks in the US at that time. The invention of mobile phones is also considered one of the best inventions ever made by humans.
When Motorola phones arrived in the US, it started hurting Bakelite telephone, a well-known brand in the US market. Bakelite has produced their telephone for over thirty years. By 1995, Motorola phones demolished more than sixty percent of the total telephone connection in the US, one of the most prominent disruptive replacements ever in history. Motorola was founded in 1928 in Chicago by brothers Paul and Joseph Galvin as the Galvin Manufacturing Corporation.
The most notable replacement occurred in 1943 when Galvin Manufacturing invented the FM Walkie-Talkie. This device was carried by battlefield soldiers in special backpacks and could communicate over long distances and with far less static interference than its AM-based predecessor.
In 1962 the startup began supplying radio communications gear to the unmanned Mariner and later to the manned Gemini space programs. Apollo astronaut Neil Armstrong's 1969 message from the Moon was carried over a Motorola-designed transponder.
This was a story of a Motorola that came to the market with a mobile phone and quickly overtook the telephone market.
4. Amazon Demolished Moms and Pops
Amazon, one of the most valuable companies globally, has changed the relationship between companies and shareholders. It has replaced profits with vision and growth. As a result, it has changed the entire ecosystem because companies and investors are no longer satisfied with a company that is not growing but profitable or are growing slowly and fortunate. Instead, they want something with tremendous vision and growing fast, and they're willing to ignore a lack of profitability. 
They sell everything from a needle to laptops and all other necessities products on the Amazon website. Not only this, you can order online with just a click, and it will get delivered straight to your door. Before the arrival of Amazon, Moms and Pops were maximizing their business and profit. But when Amazon entered the online market, things changed, and a new revolution arose.
Related: Ways to Grow Your Wealth Quickly and Effectively
Overall, Amazon prioritizes customer satisfaction and easy returns options to gain trust, so its buyers should not search for another platform. In addition, the ease of buying products in one place helped Amazon kill Moms and Pops stores. And from time to time, Amazon opens its bag for grand sale at an unbelievably low price; these are some strategies that clicked at the right spot.
Amazon's other innovative thing is giving sellers a platform to sell their products and earn profit. So, again, Amazon made it possible and again encouraged sellers to join Amazon.
The story started in 1995, Amazon began to sell online bookstores, but no one knew that being a startup how much Amazon would grow. Their disruptive thinking and innovation, allowing users to buy their necessary items from one place, have left Moms and Pops behind. Amazon keeps adding multiple new products to its website. As a result, Jeff Bezos, Amazon's founder, and CEO, is one of the world's wealthiest people. From 1995 to 2009, Amazon covered only 45 countries, but the company is now delivering its products in more than 150+ countries in the last ten years.
Not only this, Amazon sells a few particular products that are majorly used in that specific country. For example, even small spices are now available in Amazon India; they know what the customers want and what to sell in different countries. One of the reasons why Amazon is a success is because of its connectivity; they started targeting to deliver products and services to every part of the country. Whereas Moms and Pops are limited, most people in small towns haven't heard of it before.
The other thing that kicked Moms and Pops is Amazon's competitive pricing compared to its competitor. In the coming days, the fight will be more stringent when a US startup Amazon faces one on one with Walmart.
5. Jio Mart Killing E-commerce
Jio Mart is the latest entry in the Indian market; it is owned by Reliance Industries Limited, headquartered in Mumbai, India. We know Jio mart came late to the party, but it has already started to disrupt e-commerce companies. 
The innovative part of the startup is avoiding the system of warehousing. Instead, it partners with local retailers who will source the grocery products and deliver them directly to the customers. JioMart operates on the Online to Offline (O2O) business model, which will connect with local retailers and deliver goods to customers by procuring them from the nearest store in the customer's vicinity. In contrast, the other e-commerce follows the model of warehousing that takes more time to deliver. The startup aims at correcting the unorganized retail sector, benefiting local shopkeepers whose businesses were being adversely affected due to competitive pricing and warehousing strategies of other online retail stores. It was an innovative process for a new company that had just step-in into this business.
Managing a startup was not easy, but when we researched, we found that Jio Mart is focused on Indian consumer needs, and prices are lower than other competitors. One of the strategies is to highlight discounts, such as emphasizing a 50% discount on household products, 20% off on daily care, etc. They even accept the Sodexo card, which is again a good step, especially for employees. In addition, everything is categorized and neatly placed in the section when you go through the website; this is also a good strategy. As a buyer, when you go online, you expect a well-detailed and categorized website where you can buy without a mess. 
Therefore keeping the price low and showcasing more and more discounts excite the buyers, and it also gains momentum, and you expect the buyer will come again.
The company strategies are capable and have proved to be effective in the long run; therefore, Jio Mart has already started to disrupt India's e-commerce platforms.
Last, Jio Mart is boosting local sellers, whereas Amazon or any other e-commerce platform is killing small retailers. Moreover, around fifty percent of the employees work under MSME in India; therefore, Jio Mart is also helping them and providing jobs in this sector. So it is a big step contributing to the nation's growth.
With the above information, we highlighted five disruptive startups of all time. These startups have challenged their competitors, or their competitors no longer exist, but sooner or later again, a new competitor arises. For example, Motorola shattered the Sony Ericsson and LG phones market entirely.
Overall these five startups are still strong in their business by capturing the more consumer purchase ratio. Moreover, these startups are doing an outstanding job with the current scenario and giving tough competition to other market players.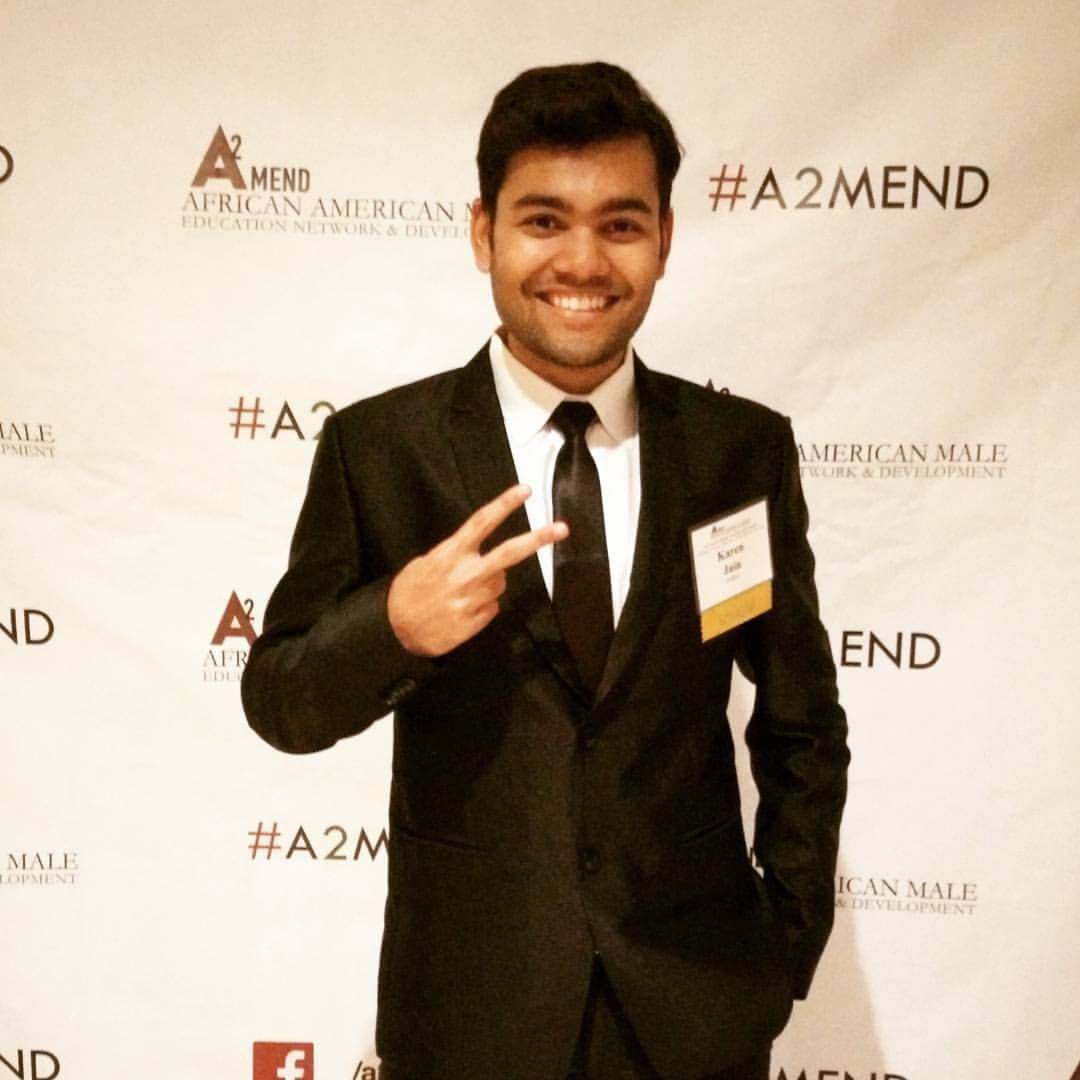 Born in the family of entrepreneurs and have inherited the same. Started building applications in order to pay for my tuition. Later founded a tech company, marketing agency, and media outlets.
Get Updates To Your Inbox
Twitter feed is not available at the moment.