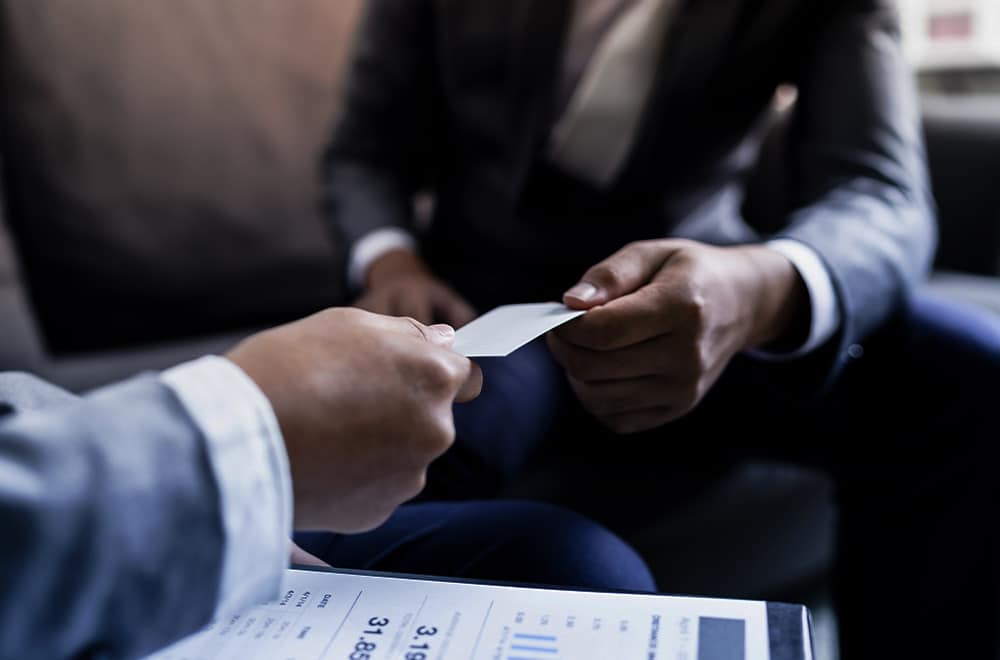 How to Choose and Purchase the Perfect Name for Your Startup?
Reading Time:
6
minutes
The success of your startup also relies on your choice of the domain name you choose. It's closely connected to your online brand—your website and all your digital marketing stuff. It is a common medium through which your customers remember you and find you online. And once you finally choose your domain name, it's challenging to change it; we are not saying you can't change, but you might lose your customers because your brand is the trust of customers; changing domain name might hurt you. And getting it right for the first time will save you severe stress and headaches down the road. Read this article for how to choose company name.
Your domain is your calling card and the virtual real estate on which you establish your business, so it has to be similar and notable. Your customers will frequently visit your website, and your domain name choice could directly affect your startup's interaction. In fact, their online address dictates the name of their business for many businesses and not the other way around.
To make your domain name different from the league and to help you avoid a massive pain down the line, we will show you exactly how to choose company name and secure the right name right now. Are you ready? Yeah! Let's begin.
1. How to Choose a Unique Domain Name for Your Startup
Deciding your domain name can be an irresistible choice. Whether you get it right or not, it actually depends on a range of traits, including generic or geographic, made up of real words, and the various types of characters you choose. Currently, there are now more than 1,000+ top-level domains (also known as TLD) extensions and 255 country-code TLDs to choose from.
There are several crucial vital factors that you should consider when choosing a domain name for your startup.
1- Keep it Short
Shorter and catchy names are easier to remember, leave an impact, and easy to spell. In fact, brands like Apple.com, Dove.com, and Uber.com, have intentionally limited their names to one or two syllables and fewer than seven characters. Notably, 70% approx. The top-notch domain name sales have been one word, .com web addresses, and several one-to-two characters .com domains are owned and operated by established leading brands. 
2- Be Memorable, Positive, and Spontaneous
Suppose if people can't recall your name, then you prefer a nickname. Likewise, in business, try to set a short, catchy name so it won't be hard for people to find your business online and offline. 
Positive domain names can establish an emotional net with your audience. Intuitive names often don't spell out what you do. Still, they can sense how and why you do it, which eventually links into your brand story.
3- Radio Test
Radio test, yes, you heard it right! When choosing a domain name, try to make it easy to pronounce the name, spell, and pass the radio test. Do ask yourself: When you tell your domain name to someone, or if they hear it on the radio, would they spell it accurately and find you online?
4- Research Trademarks, Copyright, and Historical Use
It's indispensable that your domain name is free and clear of any legal arguments and has a clean track record, so it will not come back to hurt you later. When it comes to trademarks, try to start by Googling "your location + trademark search" (e.g., "Denmark trademark search") to find the best resource. You will be directed to IP Denmark in Denmark, whereas you should search the USPTO in the United States. Alternatively, you can contact an IP lawyer in your local jurisdiction for complete assurance, or if you require international checks.
You must check your domain's historical use through Archive.org. There, you get a chance to review screenshots of the website and perform an exact search of your domain via Google. Be sure that your name is not linked to any questionable or illegal activity that could negatively impact your brand and business in the future scenario. Also, check that Google does not blacklist your domain. If you want to know in detail, you may click this link: https://woorkup.com/url-blacklist/
Note: It is just for your knowledge; the details might change by Google later on. Cheers!
Finally, if your business is internationally-focused and you target some particular countries, it's a brilliant idea to check how your name translates into functional languages. For example, the US beverage company "Coca-Cola" sometimes translates to "bite the wax tadpole" in China.
5- Avoid Numbers and Hyphens
Avoid using numbers, hyphens, and symbols in your domain name, as they will miserably fail the radio test. Also, as numbers can be spelled out in letters and numerals, you will need to lock all variations because the audience will not always remember your particular spelling, leading to confusion. (Ex: twoworders.com and 2worders.com).
6- Check the Availability of Social Media Usernames
Ideally, it would be best to secure usernames for your social media profiles that exactly match your domain, as this provides brand continuity and trust.
7- Stand Ahead From Your Competition
Research your competitors and find how you can differentiate your brand from your competitors. But it doesn't mean you choose a challenging domain that is a bit difficult to remember and pronounce. Take the cryptocurrency space—in a lake of coin + keyword brand names, a company like Circle.com has differentiated themselves apart with authoritative and memorable one-word .com domains.
8- Do Not Delay—Good Domain Names Sell Quickly! Hurry up
Currently, there are now more than 330 million+ registered domain names, increasing by 1.1% every year, so what are you waiting for? Leave your bed and get into some action.
Ultimately, the best domain name for your business is the same brand name you have chosen with a .com extension, as it creates an outstanding experience for your users, as well as brand continuity and online authority.
2. Is My Domain Name Available for Purchase?
Good to know that now you've come up with the perfect domain name. Now what? Okay, we will tell you.
You first need to check and confirm the domain's status and ownership details by completing the following exercises:
First, type your name into your web browser's address bar—does it resolve a website?

Complete a

"WHOIS search" through DomainTools.com—are the owner's details public?

Search for your domain via a trusted registrar, like GoDaddy.com—is the name already taken?
Suppose you answered 'NO' to all of the above, Congratulations! Ninety-five percent chances are your domain name is available for new registration, and you can purchase it via the registrar of your choice. 
On the other hand, if you answered 'YES' to one or more of the above, ahh.. the game is not yet over, but you should carefully consider your strategy moving forward, as several scenarios can backfire.
Owners can vary from fresher to expert domain investors, from startups to multinational companies, from legal firms to tech departments, and varying in language, gender, age, and culture.
3. How to Purchase a Domain Name
Finally, you reached this point. If you are not familiar with domain names and not confident negotiating, you should consult a domain broker to acquire your aftermarket domain.
It's so apparent that the demand will always be there for the premium domain names. It's unlikely you'd be able to pinch your dream home in the heart of a city without a reputed broker, and the same can now be said online.
Reputable domain name brokers work behind the scenes to lock the perfect home for startups and leading upcoming industry brands. They best understand the current scenario and domain valuations because they have admittance to unreported sales and trends, ready-to-go legal templates, and connections with all the key stakeholders, including domain investors, registrars and domain marketplaces.
Anyone considering hiring a domain broker should do their due assiduousness by reviewing their qualifications and experience. Start by typing their name on Google in "quotes," followed by the phrase "domain broker" (e.g. "Tom Crook" domain broker). Make sure you also check other social networks such as LinkedIn, Twitter, and Facebook, articles (check out DomainInvesting.com), service providers, and, most importantly, client testimonials.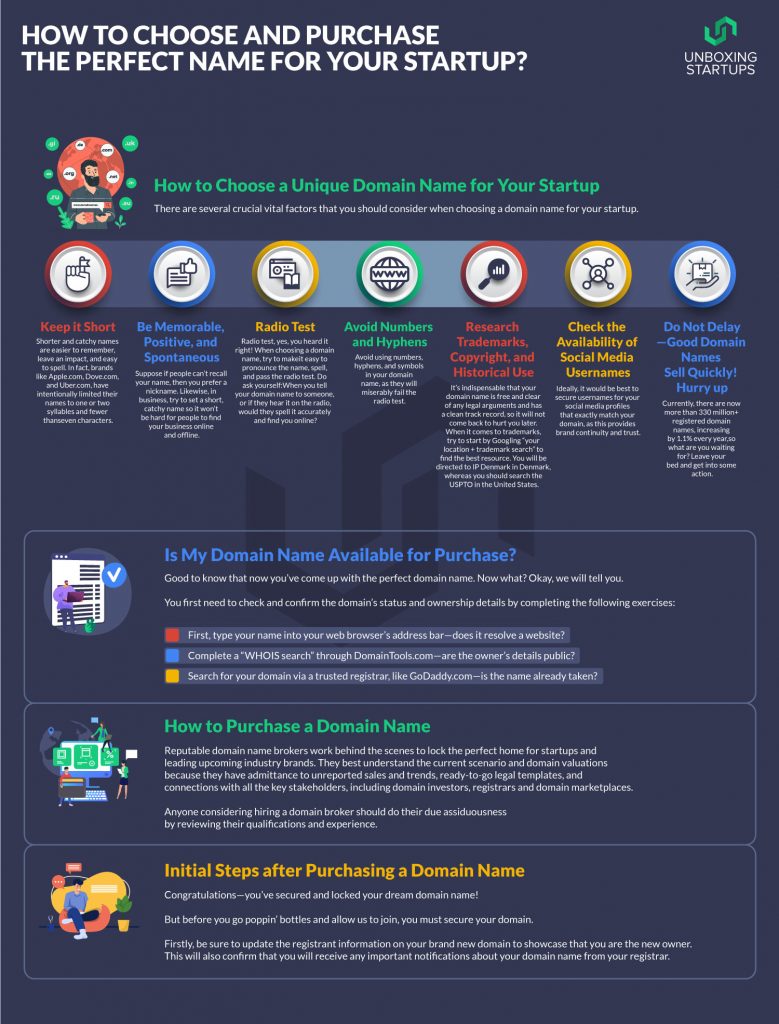 4. Initial Steps After Purchasing a Domain Name
Congratulations—you've secured and locked your dream domain name!
But before you go poppin' bottles and allow us to join, you must secure your domain.
Firstly, be sure to update the registrant information on your brand new domain to showcase that you are the new owner. This will also confirm that you will receive any important notifications about your domain name from your registrar.
At this point, if you are concerned about online identity protection, you may apply some privacy to prevent your private data from being publicly listed on the WHOIS. Also, keep in mind that public registration will display your name, address, mobile number, and email, whereas private registration will not do these. 
Next, you should lock your domain. This will restrict unauthorized changes to your domain, like transferring the domain away to another registrar.
Finally, set your domain to auto-renew because no one wants to lose their domain just due to expiration. But ultimately, if you fail to renew your domain name periodically, you will lose it per ICANN's policies.
Ahh…still trying to figure out how to choose company name &  domain name for your business? You may scroll up and read again, shhh.. we won't tell anyone.
On a good note, we hope with the above information; we have successfully delivered and covered all the crucial points that are needed while choosing and purchasing the domain for your startup.
For more upcoming blogs and queries, you can knock us at hello@unboxingstartups.com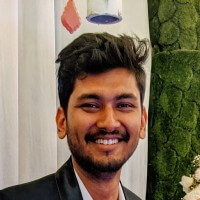 Founder of Cmile. Expert in mobile
 & web 
 development  Passionate about technologies 
 On mission to digitally 
 solve people's 
 problem. Love to use emojis 
Get Updates To Your Inbox
Twitter feed is not available at the moment.