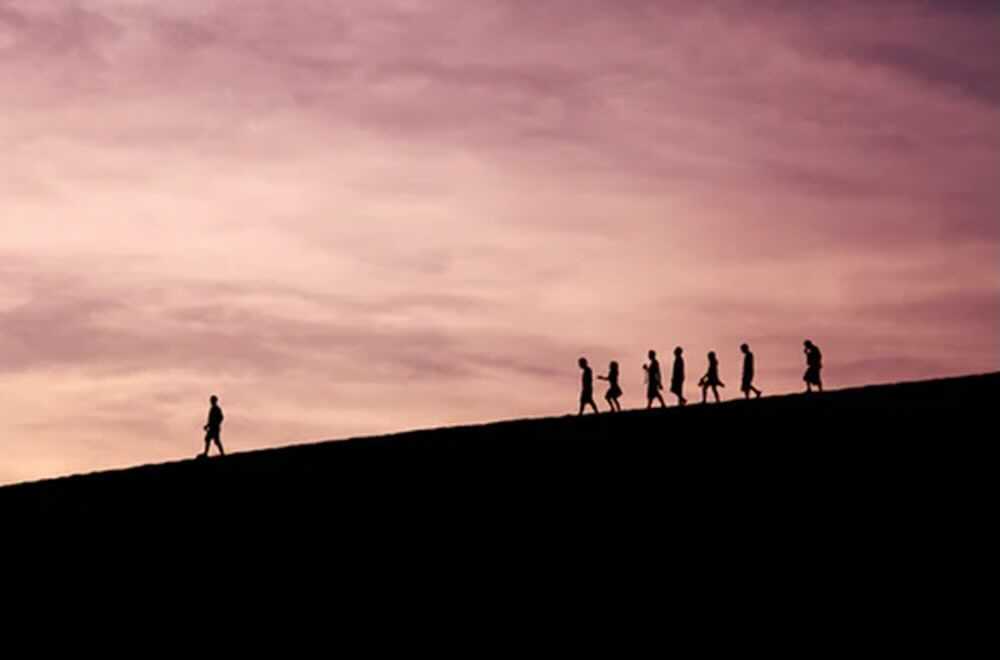 How Does A Leader Know When It's Time To Step Down?
Reading Time:
8
minutes
Overview
A leader needs to know when it's time to step down and move on. For instance, Microsoft founder and ex CEO Bill Gates and Jeff Bezos of Amazon step down, which might help a business grow more and focus on some other business and goals.

If you're feeling very comfortable in your position, and not constantly thinking of new ideas and innovations, it may be time to step aside and let the potential leader do his work.

Whenever a leader steps down from his position, it doesn't mean that he is not capable. For the betterment of the company at some moment in life, it becomes crucial to think beyond the company and fulfill other target goals for the betterment of society, overall, stepping down from the leadership position is normal and a healthy decision.




---
When we talk about resignation or step down, what do you think? Most will answer about the problem, and maybe he is not able to deal with the situation. But when it comes to a leader, things change because a leader is never afraid of anything if he steps down from his position, he has some other goals or thinks other potential people can work and grow the company.
It's not bad to resign from a leadership role. By not bad, we mean for the company and yourself. For some leaders, there will be a situation that will come in their career where they'll have to deal with the reality of the situation. Sometimes, it has nothing to do with your existing leadership skills. It's just the pressure of work or sometimes works becomes too toxic, or you were starting to think your team might be more productive with someone more robust. Once you realize stepping down is actually a wise decision for your company's future. You can still do some great things for the company. 
Is it the right time to step down from your role? But how can you tell it's time to step down as a leader? To know the complete information, kindly read till the end and make sure you don't miss a single line.
---
Well, here are five red signals that can tell you if it's time for a leader to step down.
You've lost your passion
Lack of Innovative Ideas
There is no more scope of growth
You're too comfortable in your position
The pressure is killing you


---
Lets Begin:
1. You've lost your passion.
When you get the responsibility to lead from the front, you are so pumped up with your innovation and passion; therefore, you start finding out some new strategies and innovations. But when you lose your passion, you lose everything. Innovative ideas are no more innovative, and things begin to change. 
On the other hand, we all indeed lose our passion someday, if this is happening to you, it's normal. It also means it's time to step down from your position and start to follow your new passion.
Loss of passion might be a sign you are churning out, or it could be that you need some rest or focus on something else. 
But one sign your time in a place could be drawing to a close is that your mind is healthy and refreshed, but your passion for that particular responsibility has ended.
You're still passionate about life. You're passionate about other things. You may even be passionate about different roles or other opportunities.
It's just your passion for a position in that place and time has vaporized. If that's the case, it's a sign the end may be near. Why? Because a passionless leader without a vision can never be a good leader.
2. Lack of innovative ideas.
Even when you're not at work, your mind pops up with innovative ideas on improving business activities. That doesn't mean you should be preoccupied with work 24×7. It's just that you have big ideas, and you are always on the lookout for inspiration.
Suppose this river of ideas and imagination dried up. In that case, it's time to step down from a leadership role, because a leader is the one who inspires others with his innovation, ideas, and something that inspires other employees. If your mind is stuck at one place and you're not getting any innovative thoughts or ideas, it's better to step down, because you're not justifying your role anymore.
3. There is no more scope of growth.
Every leader reaches that position where there is no more space left to grow. If you feel that you have achieved everything that you had targeted, then you're done. When you start thinking that there is no more space to learn or think, then you should step down from your position and allow fresh minds to lead from the front.
Also, a good groom potential leader can executive more to the company, which will help create room to grow. Always remember, nothing is permanent, everything product has some expiry date, in the same way, when you achieve the position you targeted and if you think you have learned everything and there is no more scope of growth, then it's better to step down.
This way, when you finally step down, you'll still be respected by your company's management as well as your team members.
---
Also Read: 5 Key Criteria For Selecting A CEO In A Startup
---
4. You're too comfortable in your position.
A good leader loves challenges and challenges opens up the opportunity and creates a path of success. But once when a leader reaches a comfortable position, it means there will be no scope of opportunities, innovation, and lack of productivity will knock on the door. A successful leader always pushes himself to give the best to the company and push themselves out of their comfort zones, he works hard, but at the same time, he works smart. The road map of success depends on the leader how he wants to pursue business operations. If there will be no challenges, then there will be no development scope, and the company will be stuck in the same position. Every company wants to grow, and as per situation business strategies change, but once a leader starts working comfortably, then it's a sign that he is done from his end. And the leader should follow some other passion he loves.
5. The pressure is killing you from inside.
When any leader joins a company, he faces multiple challenges, but a good leader always delivers what an organization expects. It is true that pressure is somehow good for your career because it pushes your limits. But sometimes if you feel the pressure is coming from every end and you're not able to do your work properly, or your work is getting delayed, then it means it's time for you to step down and give the responsibility to the deserving candidate.
Some time pressure will motivate you to do your best, but some time pressure kills you from inside, and if you're in a situation where everything goes against you. Also, if your strategy, decision, and goals all get wrong because you take so much pressure that it starts to kill you from the inside and impact your leadership skills. It means the time has come to hand over the responsibilities to deserving and hardworking candidates.
After covering some red signal points here are some green signals, that will force you to think about why leaders step down from their position.
Leaders are unstoppable.
They focus on charity and donation.
Leaders step down for the betterment of the company.


---
Let's begin:
1. Leaders are unstoppable.
When it comes to business, leaders focus and try to develop the company as much as possible. Once the company gets successful and becomes one of the high-grossing companies, a leader silently steps down from his position. Now the question is why?
Do you think after achieving all the success, a leader will still be there at the same place? Definitely not, because a leader shifts his focus on a new venture, and again tries to grow his new company. The best example would be Elon Musk (Tesla Founder and CEO) after getting success in Tesla, why he launched a new company named SpaceX, Neuralink, and The Boring Company? 
Because this is a great leader's quality, they never stop once their goal is achieved; they give their roles and responsibilities to young minds. In short, leaders are Unstoppable.
2. They focus on charity and donation.
You must have heard some leaders step down from their position, and few peoples question their capability. But as per our research and study, we found that after a certain time when all their goals and targets are achieved, and there is no room to grow, they prefer to step down from their position and give opportunity to young talents. So on a positive note, some great leaders like Microsoft founder shift their focus on some social cause like charity, donation and talk about some serious topic like climate change. 
3. Leaders step down for the betterment of the company.
When the founder of Amazon, Jeff Bezos stepped down from the CEO position, he clearly mentioned that he wants to focus on some serious issues like climate change, and soon he will launch some new business. When he thought that Amazon had reached that height where the company will never fall, he silently stepped down because he believes whatever resources he had in his mind are utilized and achieved in its success. Therefore a new CEO can carry forward the company with his fresh new mind.
Overall, when we talk about stepping down, there is nothing negative, great leaders only do to grow the company more and transfer responsibilities to young guns.
Extra Bite
1. You're not getting invited to crucial meetings and work-related events.
You might stop getting invites to important meetings when the higher-ups no longer care about you. This is the first sign that it's time for you to step down, because your leadership skills are not sharp enough, and you're falling on your recent decisions. It is the same thing when you stop getting feedback. There is a huge possibility that the management had already given up hope on your potential and skills.
2. Someone else might be a better fit only after a leader success.
From day one a leader works hard to get the things done as per the plan when all the resources and strategies have been utilized in the company's success, then a leader thinks he should step down from his position, and some new young mind can be a better replacement.
---
Final Outcome
Stepping down from the leadership position is every leader's personal decision, but a leader should prepare and groom the successor to fit in a current leader's shoes. After all, managing business and leading from the front is a big responsibility; therefore, a leader can rest assured that his business is in good hands.
We want to highlight some leaders what they are doing after stepping down from their leadership position before we wrap.
1. Bill Gates (Former CEO and Founder)
Gates stepped down as CEO in 2000, before he left, he told he would be serving Microsoft whenever he feels like the company needs them. Currently, Satya Nadella is serving Microsoft as the CEO. 
Mr Gates is currently involved in charity, funding, and Bill Gates chairs the Bill & Melinda Gates Foundation, the world's largest private charitable foundation. Also, he adopted one village in Bihar, India.
2. Ratan Tata (Former Chairman of TATA group)
TATA group is currently one of the most promising brands globally, from LandRover to TATA steel to chemical industries, TATA group has done everything for the nation. In 1991 Ratan Tata stepped down from the chairman position; currently, Natarajan Chandrasekaran is the TATA group chairman. After leaving all the TATA group's responsibilities, he invested in many startups in India and offered work to talented candidates. Age was also the major factor behind his stepping down from the position. Apart from this, he plays a major role in dealing and providing fighter jets to the Indian Air Force.
3. Jeff Bezos (Amazon Founder and Former CEO)
On 2nd February 2021, Jeff resigned and step down from the position of CEO. Here is the complete letter Bezos wrote to his employees.
"I'm excited to announce that this Q3 I'll transition to Executive Chair of the Amazon Board and Andy Jassy will become CEO. In the Exec Chair role, I intend to focus my energies and attention on new products and early initiatives. Andy is well known inside the company and has been at Amazon almost as long as I have. He will be an outstanding leader, and he has my full confidence," Bezos said in a letter to his employees.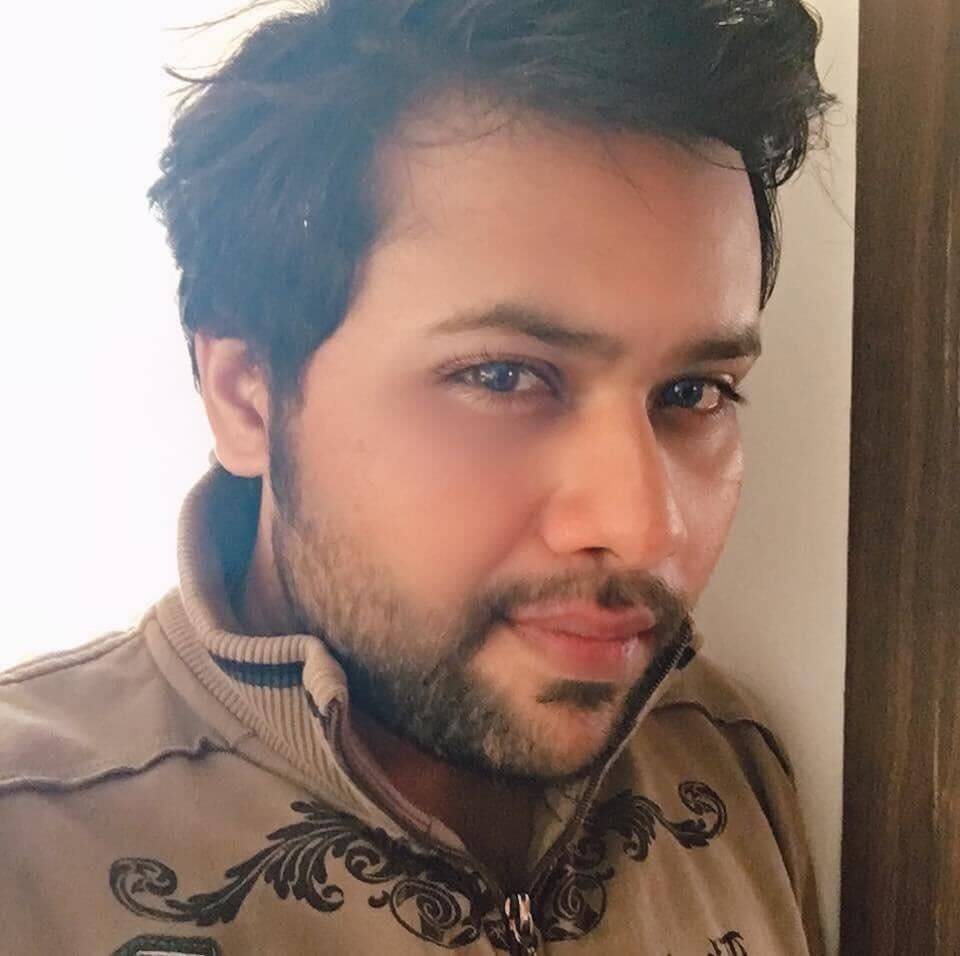 Suprotik Sinha is the Content Writer with Synkrama Technologies. He writes about technologies and startups in the global enterprise space. An animal lover, Suprotik, is a postgraduate from Symbiosis Institute of Mass Communication (SIMC) Pune. He carries 6+ years of experience in Content Writing, and he also worked in mainstream broadcast media, where he worked as a Journalist with Ibn7 ( now known as News18 India) and Zee Media in Mumbai.
Get Updates To Your Inbox
Twitter feed is not available at the moment.