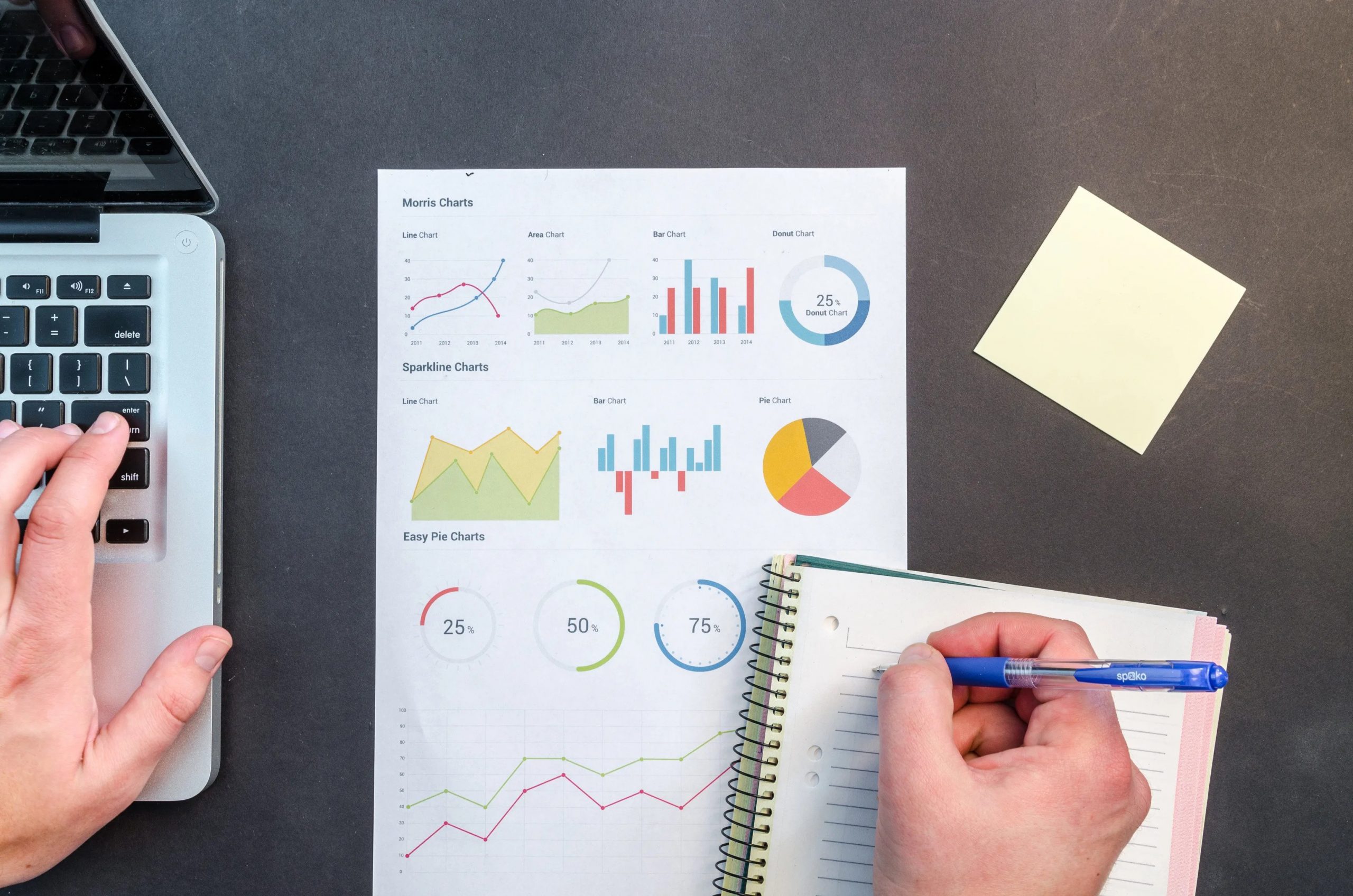 3 Strategies All Startups Have to Ensure Business Growth
---
Did you know? Approximately 50 percent of startups survive for more than five years?
 According to the GEM national report (Global Entrepreneurship Monitor), more than 100 million startups are launched every year globally.
 As per research findings by Fundable, less than 1% of startups get funded by angel investors (an individual who invests in a new business).
---
Strategies All Startups Have to Ensure Business Growth
Owning and starting a startup, in and of itself, is challenging. Having the financial capacity and knowledge to get a business off the ground is one thing; surviving the fierce competition, impulsive economy, and the unpredictable market situation, is another thing.
To magnificently grow your business, you will have to gauge your current performance as well as your limitations. Attempting to expand operations rapidly on a larger scale has historically sunk innumerable, otherwise perfectly good, businesses.
For survival, there are some crucial important rules. Most who manage and own a large business, which, at one time, was struggling in their start-ups, know the situation of the various market scenarios for survival.
Ed Sappin, the CEO of Sappin Global Strategies says, "When an entrepreneur/ financier takes an idea and turns it into a profitable business, it's a cause for celebration.  It is not adequate to keep working for the same thing — continued success is going to depend on different and evolving strategies. To scale up the business, the business entrepreneurs have to prioritize a growth to-do list."
Why do Start-ups Fail?
There are various reasons behind it, some of the top reasons include, a limited number of the fund, a fewer number of investors, minimal profit margin, legal issues, failure to understand the market, and more.
CB Insights found that nearly 70% of startup tech companies fail. And consumer based hardware startups fail even more frequently, with 97% ultimately dying or becoming "zombies." It is true, great technology, a great reputation, and a great team is key to success in the market but startups fail when they fail to solve a market problem. Therefore, a business model can solve a pain point in a scalable way.
The primary reason behind the catastrophe of startups is simply they fail to offer a product or service the market demands/needs. This was the cause cited by 42 percent of the entrepreneurs for the closure of their business in the cases research by CB Insights, a market intelligence platform that analyzes millions of data who provide real-time information on startups.
Another reason is simply that the startup ran out of money, it needs to remain in business either because its product did not succeed in the market or because investors can not bear any further financial loss after the product failure.
One of the main challenges startups face- is getting their pricing policy right. The price has to be high enough to cover manufacturing costs but low enough to be affordable to the consumer. Some 20% of entrepreneurs that had to close cited failure in this part of the business as one of the reasons their business did not flourish.
It is easy to think and start the business, but what if you change your goal from where you begin? Many founders agreed that after a certain period, entrepreneurs change their mind and shift their focus from the existing goal. It is to be believed that usually, the founder shifts to some other business to do something new.
Ignoring users may lead to business failure. Tunnel vision and not gathering or response user feedback are fatal blemishes for most tech startups. You can only get success if you listen to your customers and respond to the related query.
A diverse team with a skill full capability leads to company success in the long term. A great team with the same mission and vision allows the team members to perform with the best of their capabilities. Generally, startups, recruiting space,  fail to hire the right person for the right position.
 Why Multi-billionaire Companies Invest or Acquire Startups?
We must have heard somewhere that Microsoft, Apple, Samsung, or BMW has acquired a small startup. Do you know the exact reason behind their acquisition?
These biggies have their research team and they invest a huge portion in research. They buy small companies to develop and research new technologies, especially in the business of AI and Machine Learning, startups lead from the front in terms of technology and invention.
Johnson & Johnson and GlaxoSmithKline have each put US$50m into a US$200m venture fund to support biotech firms. Also, J&J is creating four innovation centers – in parts of Europe, China, and the US – to fund life-science research and help to push products faster. The global beverage company, PepsiCo has two initiatives designed to tap into new companies and PepsiCo10 is an incubator program, started in 2010, that invests in 10 promising startups each year. Microsoft Ventures is also known as M12, invested in more than 50 startups till 2019, with a particular focus on artificial intelligence.
Startups have become a vital medium of employment, innovation, and productivity; it is an example to younger generations that creativity, passion, and hard work can change the world for the better.
Let's take an example- Whatsapp was created and invented by Brian Acton and Jan Koum in 2009, in the early days it was a small company. But as the years passed, Whatsapp started to show his domination over Facebook. Whatsapp founders sold the app for $16 billion to Facebook. As a result, Facebook stands strong- there is no competitor left in the market.
Do Start-ups Need a Complete Business Setup?
The answer would be NO, as we all know; a small running business company suffers from a shortage of funds. There is no need to expand the business all at once, it is important to know how much area your business expands. Therefore it becomes important to minimize additional costs.
The startup doesn't guarantee to operate for the long term, it's a kind of a trial in a business environment, and if it hits the right spot, your business will grow otherwise your business may face a shutdown.
Moving ahead every company has its own story of success, some make history and others rule the market with their unique effective strategies.
Identify Your Target Audience
The stride towards building a realistic growth strategy is identifying your target audience. Without research and a clear understanding of your audience, you are more likely to recapitulate on the wrong product enhancements, build the wrong marketing messages, and more. These errors/mistakes can cost your startup thousands of dollars.
Fortunately, there are several ways to identify your target market:
Collect Survey Data: Start by issuing surveys via email or newsletters. In many instances, startups will partner with established market research leaders.
Analyze Market Data: Look to your competitors for insights and information, related to target markets. Why do they choose to buy there? Which products are the most popular?
Review Personal Networks: Ask from your friends, family, colleagues, and mentors — to study your product or service. Use their feedback to work on some assumptions/indications about your target users.
You can establish your findings by creating buyer personas. A buyer persona is a fictional representation of your ideal customers, their unique qualities, and more.
Always try to fetch something fresh to the table. Do not hesitate to take the risk, a business only grows when you take the risk, by doing things somewhat differently you may discover an entirely new, exciting niche within your field.
Doing business and thinking to do business are similar but are two different things. If you want to do business, you have to come in the territory of risk-taking, also remember profit doesn't come from day one. You have to play the gamble that is what business is all about.
Keeping an eye on the competition is quite useful for a few reasons. First, your competitors may have already solved the challenges that you are currently facing, also you get inspiration from their growth and success.
"Might be one of the reasons why people do not analyze the competition is, in my opinion, the fear of discovering that their product is not as good as their competitors' product," says Gilles Bertrand, global commercial lead at the Shire. "You cannot hide from reality — it's better to face and improve your plan if required. Another reason is that they do not know how to examine the competitive landscape."
If you fail to monitor the competition you might be another 'Wesabe', a personal finance startup, who did not monitor the competition and failed dramatically.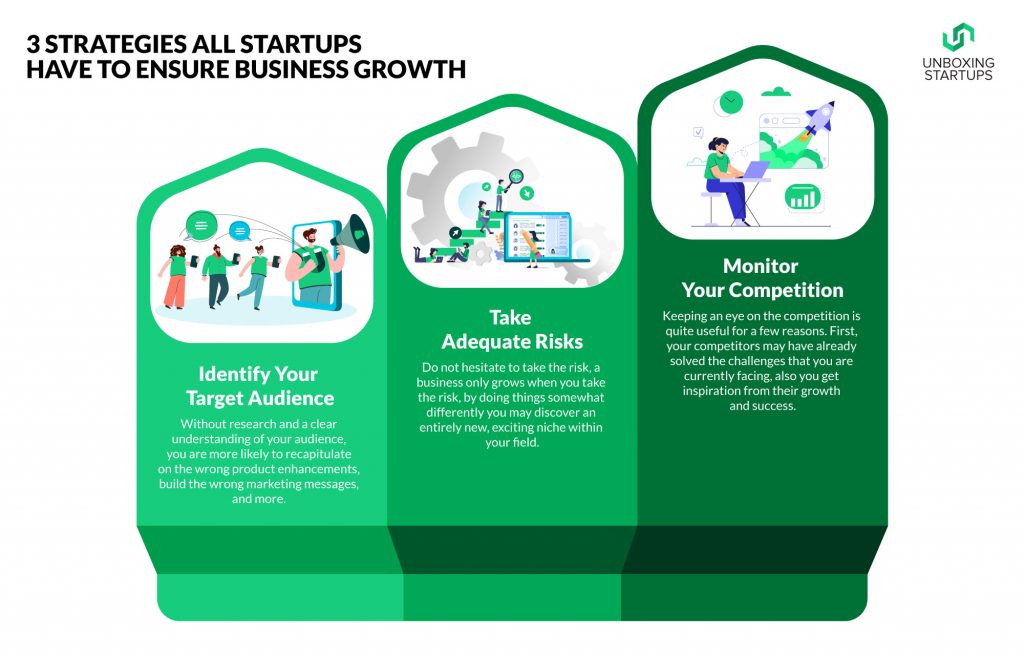 Takeaways
Success doesn't come in a day or two, there are few important measures which you need to analyze, strategic planning for business growth.
Never underestimate your competitor
 Make a business model (blueprint)
Monitor the workflow
Choose a suitable person for the position
Avoid unnecessary additional costs
Get Updates To Your Inbox
Corefactors has seen struggles in maintaining leads for a business, tracking the team's progress, and accessing reports in a conventional excel sheet. While all of this led to the inefficiency of the business functioning, it also added the difficulty of juggling between various platforms. Intending to shove away the roadblocks in the way of business sales, marketing, and communication, Corefactors understood the gap. That's how Teleduce emerged into the business as an " Integrated CRM to empower marketing, sales, and support teams with inbuilt cloud telephony."