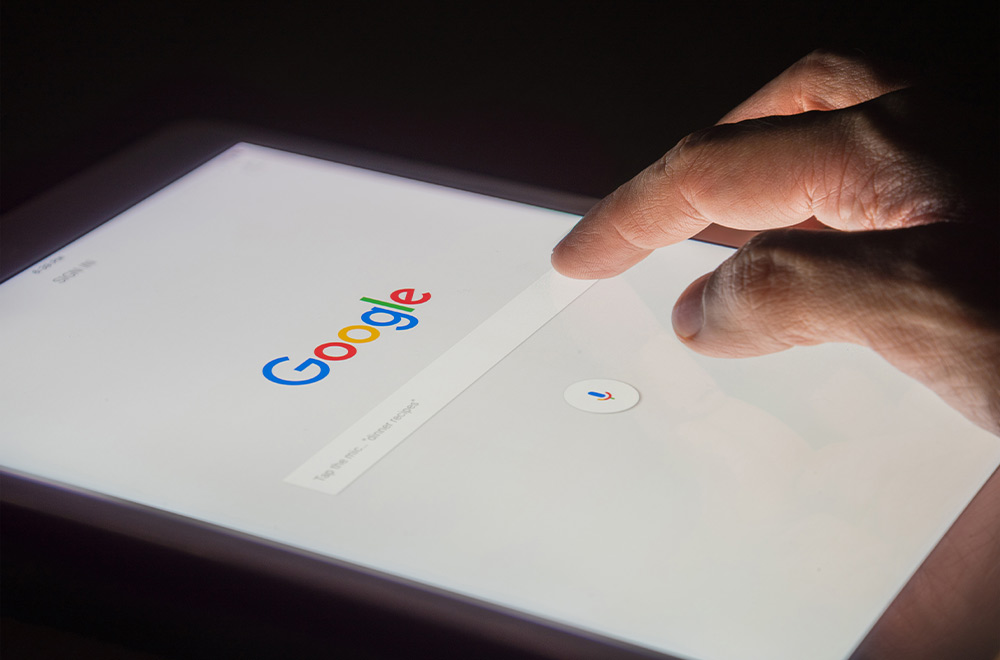 12 Reasons Why SEO is Important for Every Startup
For entrepreneurs, SEO is one of the more crucial parts, and it is an integral part of building a successful startup from a lower level to top level. A Search Engine Optimization (SEO) strategy is a powerful tool for any startup, and it does not even kill the budget.  Here some reasons why SEO importance for business.
To succeed in the competitive market, a startup needs to be edgy, innovative, and must consist of the latest update in technology to find out solutions for your potential customers. For all those reasons, seo importance for business becomes crucial and remains one of the pillars of creating a successful business in the global digital age.
There is no point in starting a new startup if you do not focus on reaching the right potential customers? SEO is a powerful tool that can determine your business's success and failure; hence ignoring SEO will definitely be the biggest mistake you can make in running your startup.
So don't be a fool; think about the future and your customers; therefore, we have listed 12 reasons why seo importance for business.
Why SEO Important For Businesses
1. Americans do"window shop" on smart devices before making a purchase decision
It doesn't matter if you're an e-retailer or strictly a brick and mortar establishment. The majority of the Internet Retailer recently reported that every customer relies on online research before making their final purchase decisions. If your SEO is not reflecting anywhere, sorry Boss, you're not even in the running for the majority of shoppers.
2. SEO helps startups make informed business decisions
The same data that helps entrepreneurs understand customer behavior can be used for other crucial startup actions. The information can be further implemented to an overall business strategy to shape the founder's decisions, leading to the successful launch and growth.
 "For example, 'my user is a 27-year-old male who lives in this part of the country.' Then you get a chance to create content specifically geared toward that particular user."
3. You get superior quality content writing services
You might have heard of the phrase 'Content is king.' It is very accurate indeed; there is no point in having a high-fi website without good content on the website. When you hire professional SEO services, they provide you one of the best content writing services. They are dedicated enough to provide your business with high-quality content when required. They have a team of experts who clearly understand your business niche and create engaging content. The content will develop your potential clients' interest and support your standing in the Google algorithm. Updating your website with a regular content update is the best way to catapult to the top pages of Google search results. The content delivered by experts is keyword rich, but at the same time, the quality of the content is not compromised as well.
4. SEO helps you rank higher
It is one of the most fundamental reasons why seo importance for business. In the digital world, people search for everything on Google. A good SEO is considered when your website ranks on the first page of the google search from (1-10) because as per various surveys and statistics, the majority of the people only browse through the listed sites mentioned on the first page and maximum they go up to the second page and ignore other pages on Google search.
Factors such as on-page optimization and page speed will have a tremendous impact on your ability to rank. If you want to drive in more potential customers to your website, SEO is damn important.
5. Good SEO Improves User Experience
Refining your website SEO means following the standard On-Page SEO practices like quality content, a simple design 508 compliance website (Section 508 of the Rehabilitation Act), optimal keyword usage, and image optimization. These make your website user-friendly and improves user experience; hence it will encourage your users to trust your brand more.
6. SEO is Totally Free
Marketing can cost you much higher, but SEO is mostly free (some may charge). The best part is, the process is free, and its results are far superior to any other marketing strategy; hence SEO should be on your top priority list.
SEO is a low investment strategy that results in high results and if you want to establish and convert your startup into a brand in the market, then first improve your online presence. Prioritize seo importance for business on your brand strategy roadmap to ensure that your company takes off well, resulting in good revenues.
7. SEO actual delivers results for startups
Building a robust digital presence is essential for any startup, no matter how the industry is. The ideal way to gain awareness and traction is through SEO. Optimization tools give businesses easy, accurate data about their potential customers. Beyond that, SEO is the easiest way to build a customer base and gain consumer trust.
It is ideal for startups that don't want to spend on large scale advertising campaigns; search engine optimization is the best way to build a brand.
8. Cut down on the human resources cost
It is not always easy for small businesses and startups to hire an in-house SEO team because it can cost you more. Expenses will rise, especially if you hire employees and do not outsource the services. You will have to spend money on office desks, computers, and other necessary office amenities for your newly hired employees. You might also have to spend on bonuses or increments from time to time. Additionally, you will have to pay the taxes. Outsourcing will restrict these kinds of hefty expenses. When you outsource, you will receive all the SEO services you ask for without worrying about paying your employees.
9. You save a whole lot of time
Time is essential for everyone, and entrepreneurs know how time can turn the table. If you are a startup owner, you already have a lot of work to do as you are competing against other established businesses. You do not want to miss the most important promotional days of the year by hiring incompetent employees on board. Professionals will directly cut to the chase and open up your business's needs to create a tailored system for your particular requirement. There are significantly fewer chances that you lose time in trial and error methods as you have hired experts for your business. When you hire experts, you can rest assured because all the tactics they utilize and the services they undertake are tried and tested.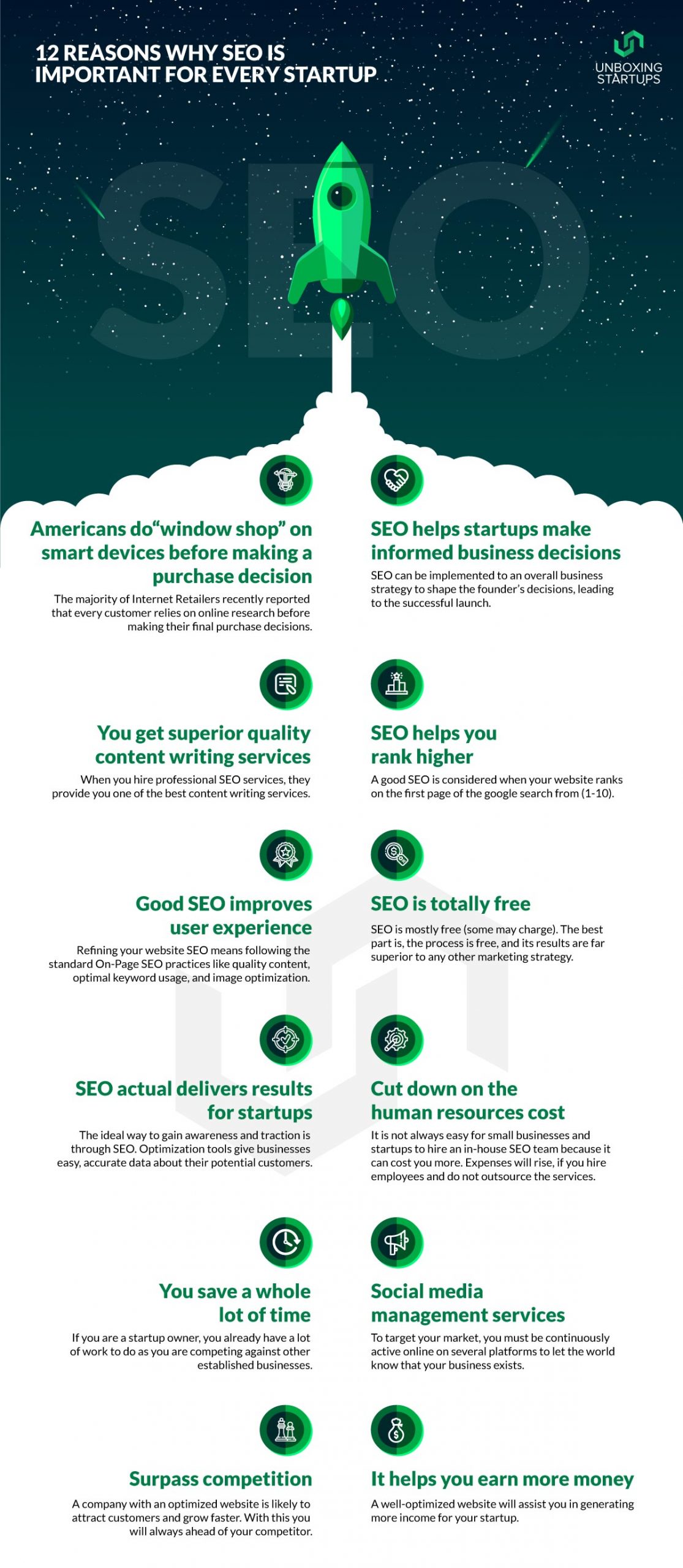 10. Social media management services
Managing the social media official pages is not a task that can be finished in an hour. To target your market, you must be continuously active online on several platforms to let the world know that your business exists. Millions of people have access to social media pages like Facebook, Twitter, and Instagram, and many more. By continually updating relevant information about your offerings on these pages, you can quickly build a viral marketing strategy or form a close relationship with your audiences. But as a busy startup owner doing this on your own might be difficult for you to manage all at once. For this, you need someone who can manage your social media account. Social media experts know how to work and engage your page more and more, and they also know what the crucial time for posting is.
They are also aware of the technical strategies required to engage the readers into clicking into a hyperlink or checking out a product. When you outsource these services, you get an outstanding social media team to bring you the page links, shares, and clicks you need for your startup. Their knowledge can help in boosting traffic and getting your brand the revenue you are aiming for.
11. Surpass competition
For this, let's take an example of two businesses. Both businesses are in the same industry, sell similar products, and have a similar pricing structure. The only difference between the two is that one of the businesses has a well-optimized website, while the other does not have an optimized website. A company with an optimized website is likely to attract customers and grow faster. Search engines and SEO are useful tools for the overall growth of your startup. Experts can help you in bypassing competitors and securing more customers towards your brand.
12. It helps you earn more money
Businesses these days mostly rely on their websites. And if the website is not optimized correctly, it will not be able to do business in the way you intend it. A well-optimized website will assist you in generating more income for your startup. With an increased number of online visitors on your website, good keyword research and higher income can be generated. On the whole, outsourcing these services will enable in boosting your business in every possible way.
Irrespective of your business's size, this is the right time to add SEO services to your strategy!
Besides, with the above information, we have talked about all the important reasons why SEO is crucial for a startup; we hope we have figured out your problems with our given information. Not only this, always remember SEO is not rocket science; it's about how you optimize and identify your target audience. SEO is one of the best options; you can opt to recognize your brand worldwide.
Get Updates To Your Inbox
Corefactors has seen struggles in maintaining leads for a business, tracking the team's progress, and accessing reports in a conventional excel sheet. While all of this led to the inefficiency of the business functioning, it also added the difficulty of juggling between various platforms. Intending to shove away the roadblocks in the way of business sales, marketing, and communication, Corefactors understood the gap. That's how Teleduce emerged into the business as an " Integrated CRM to empower marketing, sales, and support teams with inbuilt cloud telephony."