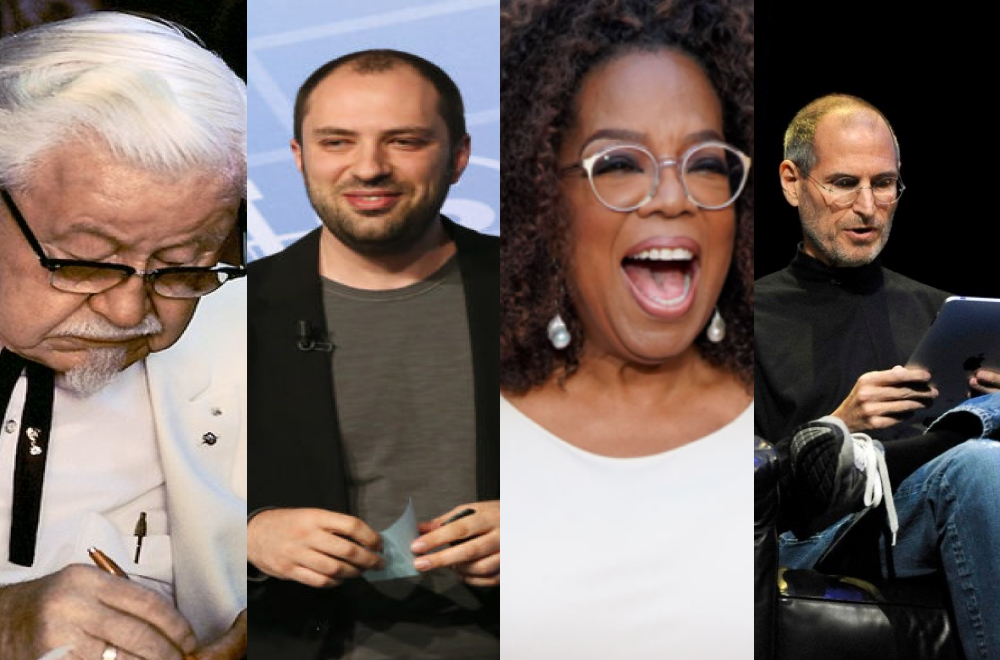 7 Most Successful Entrepreneurs That Started With No Experience
Reading Time:
4
minutes
When we hear the word 'Entrepreneur,' we see the brand value and company status, and we respect that person because we know that person has worked hard to reach that position. But sometimes, what is seen is not true because many entrepreneurs do not have any business background or experience. But, still, they start a business and become successful.
The one common thing associated with experienced or non-experienced entrepreneurs is 'hard work'  without this, it doesn't matter what you do; you will never get the success. So in this article, we are going to list the 7 most successful entrepreneurs that started with no experience.
Before diving further into the information, starting a business without any experience is okay. Still, as you slowly begin running your business, you gain some experience that helps you run the business for a long time. We all know many successful entrepreneurs are college dropouts, and some started their journey as an employee, but later they started their own companies.
Here is a list of famous entrepreneurs that have achieved exceptional success. They started with nothing and worked hard to become the notable success stories they are today.
1. Harland Sanders
Net worth $3.5 million approx in 1980.
If someone asked you for a loan to start a restaurant but had no formal culinary training or experience, would you make that loan? Of course, the majority will say no, and that's why it seems crazy and next to impossible how anyone could become a successful restauranteur without a background in the industry, but that's exactly what Harlan "Colonel" Sanders was able to do. When he started his line of Kentucky Fried Chicken restaurants, the only experience he had was cooking for his siblings as a child and working at a number of odd jobs.
2. Oprah Winfrey
The total net worth of $3.5 billion.
This is one of the most famous names in the history of most successful women entrepreneurs. She was nothing when she started; she is one of the wealthiest African-American origins with a whopping net worth of $3 billion; she is arguably one of the most influential entrepreneurs in the world.
Her debut break was working for a local black radio station. The station managers were impressed with her passion and oratory skills, which allowed Oprah to work up to more prominent radio stations. Eventually, she started appearing on television as well.
Robert Ebert offered Oprah a deal to sign for the show, The Oprah Winfrey Show. And now, she's sharing her stories of adversity and overcoming to help inspire others.
Taking inspiration from women entrepreneurs like Oprah Winfrey and many Successful Women Entrepreneurs in India.
3. Steve Jobs
The total net worth of $10.2 billion.
When we hear this name, the Apple logo comes to our minds. That what the strong image he had in the business world. He revolutionized the world with his technology; he was one of the most refined entrepreneurs the world had ever seen. Jobs dropped out of college because his parents were not financially capable of handling the cost of his education.
Unofficially, he continued his audit classes and started living off free meals. He started returning Coke bottles for money. Jobs stated that his calligraphy classes served as an inspiration for the revolutionary font design and typefaces of the Mac computers.
4. Rachael Ray
The total net worth of $100 million.
Before starting her career, the chef, TV personality, author, and businesswoman didn't attend culinary or business school. Instead, she had worked at a few food-related jobs. But it was her job at a gourmet market, where she often talked to people who didn't want to spend a lot of time cooking, which gave her the idea for "30 Minute Meals," a segment that got her onto local cable newscasts, the Today show, and eventually her very own show.
5. Madam CJ Walker
The net worth of $1 million approx in 1919.
Also known as Sarah Breedlove, Madam CJ Walker is one of the best examples of successful small business entrepreneurship. Walker is known to be one of the first female black self-made millionaires. She was born in 1867, and her parents and older siblings were enslaved people on a plantation in Louisiana. She was the first of the siblings who were born free.
Walker started her range of hair and beauty products specifically designed for black women. Once she saw that the market was not met, she worked to create a solution to a problem that most others did not seem interested in solving.
6. Jan Koum
The total net worth of $9.8 billion.
Jan Koum doesn't get as much attention or recognition as other tech company founders, but his story is surprising and impressive, and everyone should know about it. Koum immigrated to California with his family after leaving a small village in Ukraine. He didn't have much of an education but managed to teach himself computer science fundamentals in his spare time. When he was 18, despite his lack of formal education or training, he was able to attract the attention of Yahoo!, where he cut his teeth as an infrastructure engineer. After a few years of working in the then-new computer industry, Koum saw the potential of creating his app and launching WhatsApp. In 2014, he sold it for $19 billion to Facebook.
7. Joyce Hall
The total net worth of $1.6 million.
The founder of Hallmark Cards started his career with no real experience in the product that would later make his family name a household word. His first venture was selling perfume to neighbors, after which he got a job as a clerk in his older brother's bookstore. At just 16, he invested with his brothers to open the Norfolk Postcard Company in Norfolk, Nebraska. Later, he would move to Kansas City, where he started wholesaling postcards to bookstores and gift shops. Circumstances/situations forced him to create his cards only when a fire destroyed his existing stock.
Final Thoughts
What did you learn about entrepreneurship? Whether you have heard about sewing business success stories or the same about a food chain, the common denominator here is that none of these entrepreneurs gave up. On the contrary, they overcame certain situations, and one thing to note is they were not from rich families; one wise man honestly said a generation could change the fortune of upcoming and existing generations.
Nothing is impossible; rich or poor doesn't matter. What matters are your ideas, determination, hard work, and vision. And all these entrepreneurs had these qualities.
Recommended Posts:
5 Inspiring Young Women Entrepreneurs in India
Unfolding Steve Jobs And Apple Story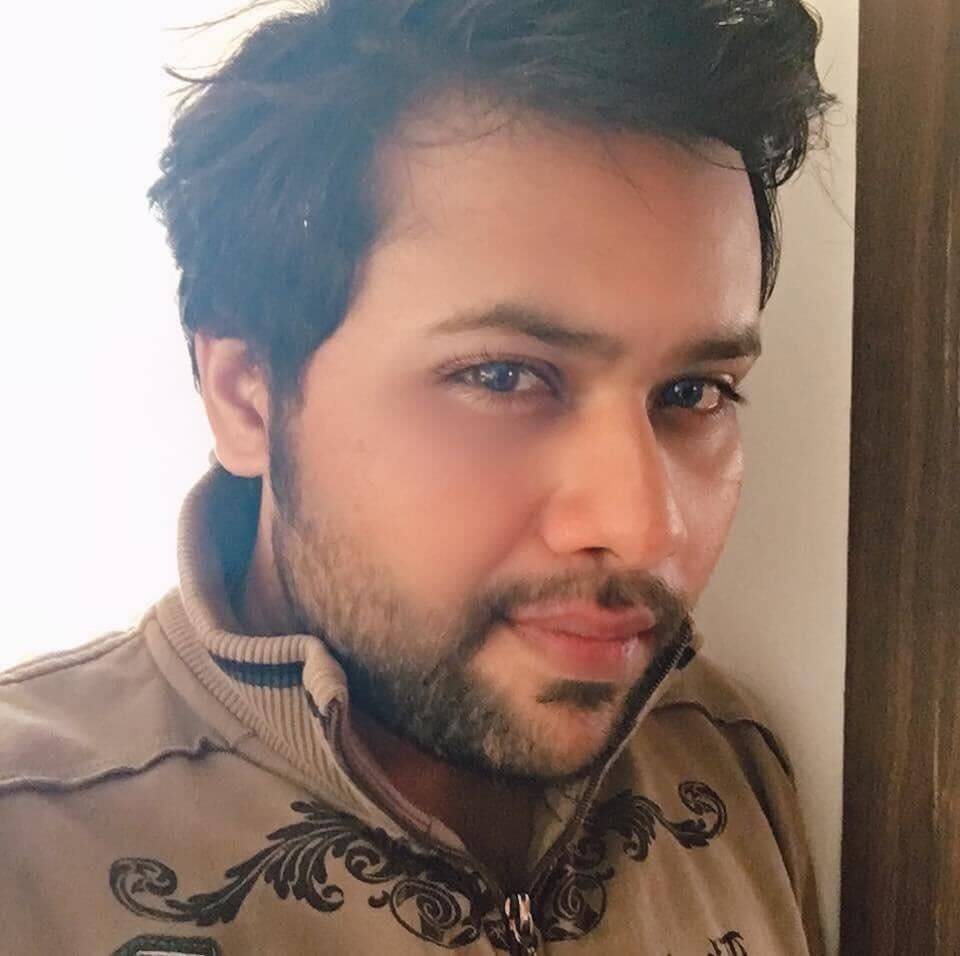 Suprotik Sinha is the Content Writer with Synkrama Technologies. He writes about technologies and startups in the global enterprise space. An animal lover, Suprotik, is a postgraduate from Symbiosis Institute of Mass Communication (SIMC) Pune. He carries 6+ years of experience in Content Writing, and he also worked in mainstream broadcast media, where he worked as a Journalist with Ibn7 ( now known as News18 India) and Zee Media in Mumbai.
Get Updates To Your Inbox
Twitter feed is not available at the moment.