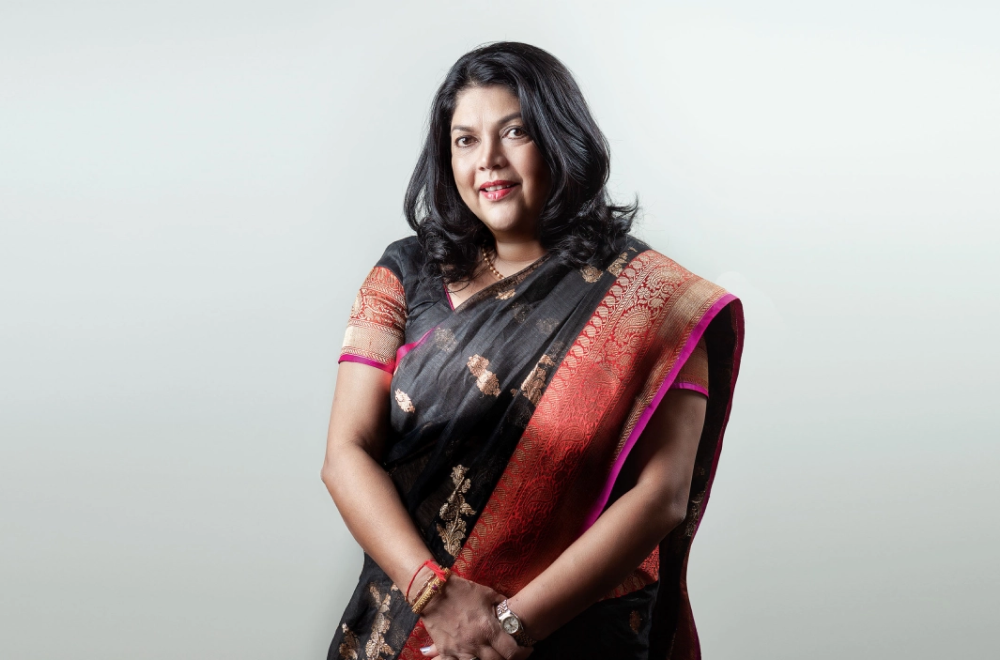 The Incredible Journey Of Nykaa's Falguni Nayar: Entrepreneur at 49, Billionaire at 58
Reading Time:
4
minutes
At the age of 49, people generally start planning for retirement, but Falguni Nayar turned the table by launching/starting an e-commerce fashion business at 49. Not only this, on October 28th, 2021, Nykaa launched its IPO, and investors subscribed around 82percent. The article is dedicated to Falguni Nayar's commitment and salutes her never to give up attitude.
We generally hear this entrepreneur started business at a very young age, but when it comes to Women Entrepreneurs, starting a business after the age of 40+ is quite a tough job. But Nykaa's Founder, Falguni Nayar, set the inspiration and proved that there is no set age to start a business. If you have a unique idea, you can start a business at any age.
After working for almost 20 years in a Kotak Mahindra Group, she decided to start her own Nykaa business. However, the company was not established overnight.
It is challenging for a person to quit their job at 50 and start a business from scratch. Well, had it been easy, there would not have been exemplary stories like Falguni Nayar's who bid adieu to her well-established career, only to give birth to her entrepreneurship dream, Nykaa. In April 2012, leaving her corporate life behind, Falguni Nayar gave herself the tag – Founder & CEO of Nykaa. "People thought I was crazy," said Nayar in a statement provided to Vagabomb. She observed the online market and its growth in India. The choice of the beauty segment came both from her love for make-up and the potential online market waiting for someone to come up with such a platform.
The Incredible Journey Of Nykaa's Falguni Nayar was not easy; this article covered all the unknown stories that have never been revealed openly. We at Unboxing Startups believe in and support young entrepreneurs who can inspire such successful entrepreneurs.
The CEO of Nykaa, Falguni Nayar, loves make-up and wants women to indulge in it. She truly is the Duchess of elegance and beauty. Interestingly, grace was one of the biggest motivations to build up this multi-brand online empire. She pursued her B.Com from the University of Mumbai, and for further study, she went to IIM Ahmedabad. This strong business knowledge is why she is now one of India's most famous and successful women entrepreneurs.
India's Newest Self-Made Billionaire in Business
According to the Bloomberg Billionaires Index, Nykaa founder Falguni Nayar has become India's wealthiest self-made woman billionaire, with a net worth of $6.5 billion, after Nykaa shares of the rose as much as 80% on the listing date. Nykaa's parent company, FSN E-Commerce Ventures, is India's first women-led unicorn to be listed on the stock market in India. Nayar, a former banker, became one of the leading women entrepreneurs a few months before her 50th birthday. In 2012, she founded the company, which officially sells beauty and personal care products via mobile apps and websites.
She has now become the 7th self-made billionaire after the company's successful initial public offering (IPO). She is now pushing more women to rise to positions of authority and equality.
A Women Entrepreneur is Born to Lead
Born and brought up in the city of dreams – Mumbai, Falguni Nayar's father ran a small company. Observing her father, she knew she had DNA to run a business; she always targets to be a successful woman and sets an example and inspiration for others.
No doubt, setting up a business from scratch required dedication, courage, hard work, resilience, and will – but she was ready to give it her all and with complete zest. She says, "she has drawn resilience from entrepreneurial giants such as UTV's Ronnie Screwvala and PVR Cinemas' Ajay Bijli."
Nykaa has been one of the top companies bringing luxury, premier beauty brands to India and serving Indian customers.
The Success Story of Nykaa
"Nykaa" in Sanskrit (language) means "One in the spotlight." She started the entrepreneurial journey in 2012, the same year she quit her banking job with Kotak Mahindra Group. Today, Nykaa has successfully delivered and made everyone feel extraordinary, without differentiating color, gender, age, etc.
When asked, "Why beauty?" Nayar says, "I believed that there was a need for a multi-brand retailer in India." But, of course, every developed nation has its own beauty ground store. Still, there wasn't any such culture in India, so we can say Nykaa brought the revolution and brought International beauty and cosmetics products for the Indians.
Nayar was the first person to start an e-commerce business in beauty products. It was not easy to enter the world of e-commerce, which is already dominated by giants like Amazon and Walmart's Flipkart. Starting a business at 49 needs courage; every entrepreneur can't repeat the same success at 50. We are sure she might have started planning the business blueprint when she was an investment banker. In just ten years, she became a billionaire. Also, you need to note that introducing IPO at the right time had also pushed the wealth limit and positively triggered at the right time with 82 times subscription.
Nykaa has stores in Mumbai, New Delhi, and Bangalore and provides brands such as Kaya Skin Clinic, Lakmé, LOréal Paris, etc.
Beyond Nykaa
An interesting mannerism of Falguni Nayar's personality is that her interests lie much beyond the monarchies of beauty and business. She is also the founding member of the Asia Society In India. She is on various corporate boards as well. Dabur India and Aviva Insurance Board are just companies she has tied up with.
She truly is a source of inspiration to all those women who are forced to believe that life comes to a full stop after marriage or having children. She is a personification of the saying that women can do anything, whatever she thinks. Falguni Nayar is the role model and supports women's empowerment. She has revolutionized the global cosmetics industry with elegance and inspired many. Moreover, she is doing a commendable job by forwarding her vision.
Also Read: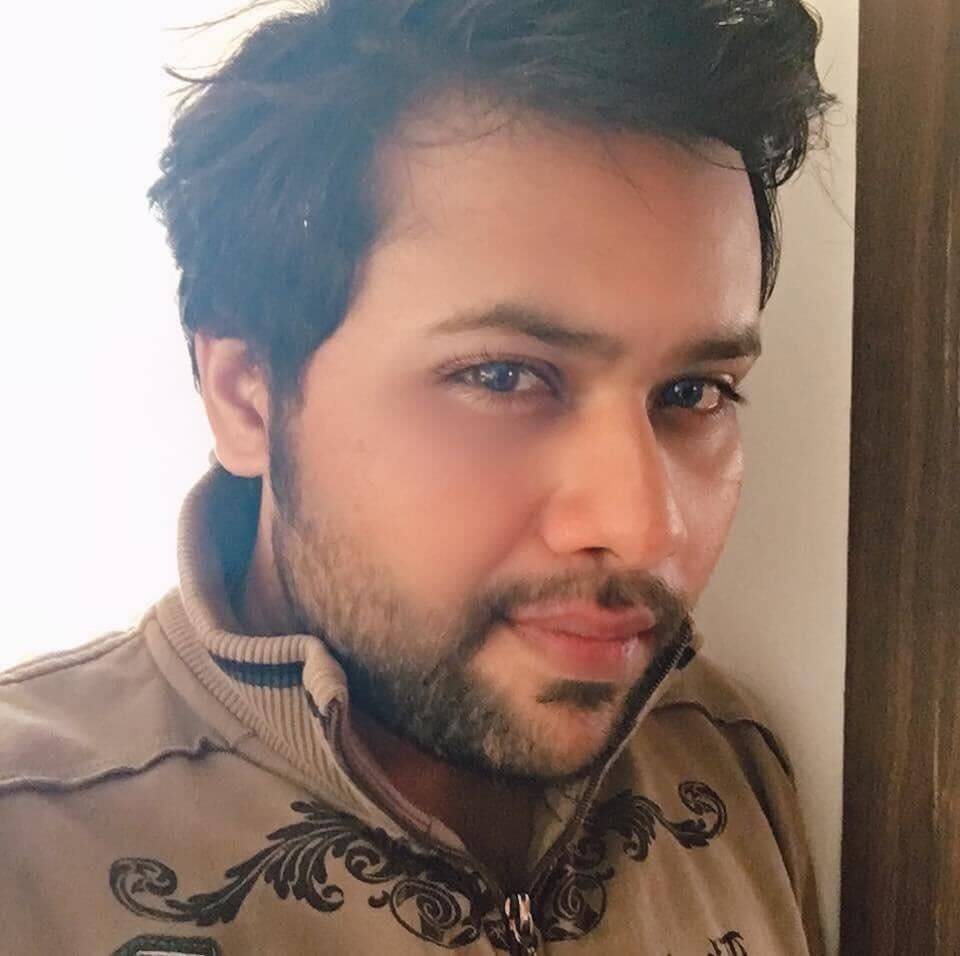 Suprotik Sinha is the Content Writer with Synkrama Technologies. He writes about technologies and startups in the global enterprise space. An animal lover, Suprotik, is a postgraduate from Symbiosis Institute of Mass Communication (SIMC) Pune. He carries 6+ years of experience in Content Writing, and he also worked in mainstream broadcast media, where he worked as a Journalist with Ibn7 ( now known as News18 India) and Zee Media in Mumbai.
Get Updates To Your Inbox
Twitter feed is not available at the moment.