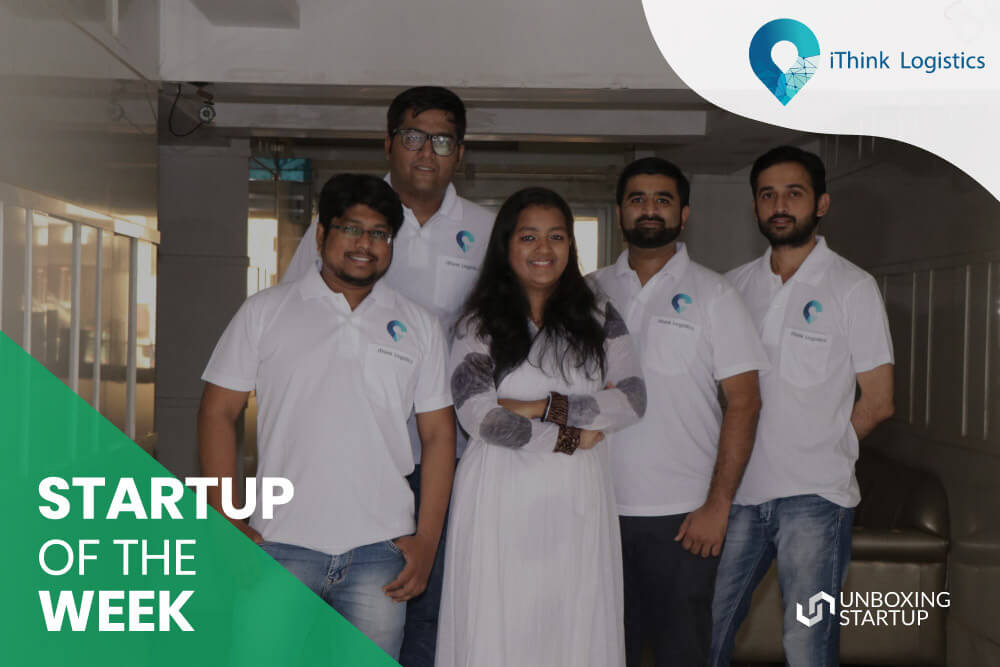 Startup of the week – iThink Logistics
Reading Time:
2
minutes
Name of the startup – iThink Logistics
Founded in – March 2017
Industry – Logistics
Founder – Bharat Karotra, Nikul Dodiya, Paresh Parmar, Vipul Yadav, Zaiba Sarang
CEO – Vipul Yadav
Startup Funding – Bootstrapped and Profitable
Website – www.ithinklogistics.com
Key People – Bharat Karotra,Nikul Dodiya,Paresh Parmar,Vipul Yadav,Zaiba Sarang
Here is the transcript of our interview with Zaiba Sarang.
What makes your startup different from others in your industry/vertical?
We are a completely AI-Driven Next generation shipping platform, which helps in reducing Return to Origin (RTO) for online e-sellers. Our AI-ML is a patented technology. We help online e-sellers to increase their revenue by increasing success delivery.
History about your startup / How you come up with this idea?
Well, I was a failed entrepreneur in an online e-selling business, and I realize the primary reason for my failure was revenue loss due to logistics inefficiency.
From that point in time, the Logistics aggregation business came to my mind, and I realized that many e-sellers like me suffer because of unwanted RTO.
Today we have all logistics integration into a single platform serving 26,000+ pin codes across India. We have around 2000 plus active sellers, and they ship 13000 shipments daily.
Could you please share one of your most challenging situations with us, and how did you push through?
Well, our most challenging situation was to acquire customers without a competitive price to offer. We can not burn cash as we were bootstrapped. The primary focus was to achieve breakeven at the earliest possible.
I studied so much in detail about our customer pain points and what we can offer to customers that they can not resist. Thanks to one of the growth hacking courses I learned by day and night, we identify a significant pain area for which customers will be willing to pay more. These are simple to solve, but none of the other solution providers were focusing on, and we started with that USP with the help of which we were able to achieve breakeven in less than 30 days. 🙂
What is your strongest point?
Our platform heart is a cluster of pure neural networks that take complex human decisions, which helps us achieve scale at most personal customer experiences. One of the outcomes I would like to share is that we have "DIA" AI calling assistance and AI follow-up assistance. AI calling assistance calls consignee (without the need of tele caller) when a shipment is undelivered and identifies over-call from the conversation what's the problem is. We are focused on customer pains and how our platform can solve their problems.
What are ithink logistic's plans?
Our vision is to become an extended logistic arm for businesses worldwide by building groundbreaking products and services. We want to acquire 2 to 3% of the retail logistics market in the next five years and want to become leaders in logistics industries.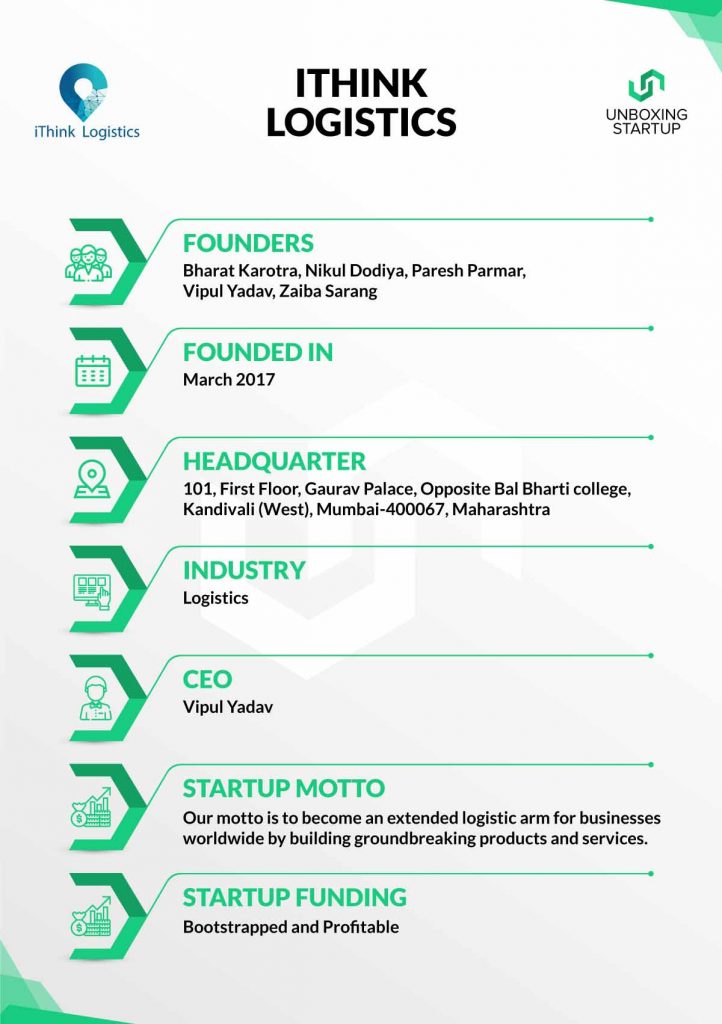 Any advice to other wantrepreneurs.
To start, you should have a good founding team.
And Paulo Coelho said," When you want something, all the universe conspires in helping you to achieve it."
Follow iThink Logistics at Facebook, Twitter, Instagram and Linkedin to know more about them.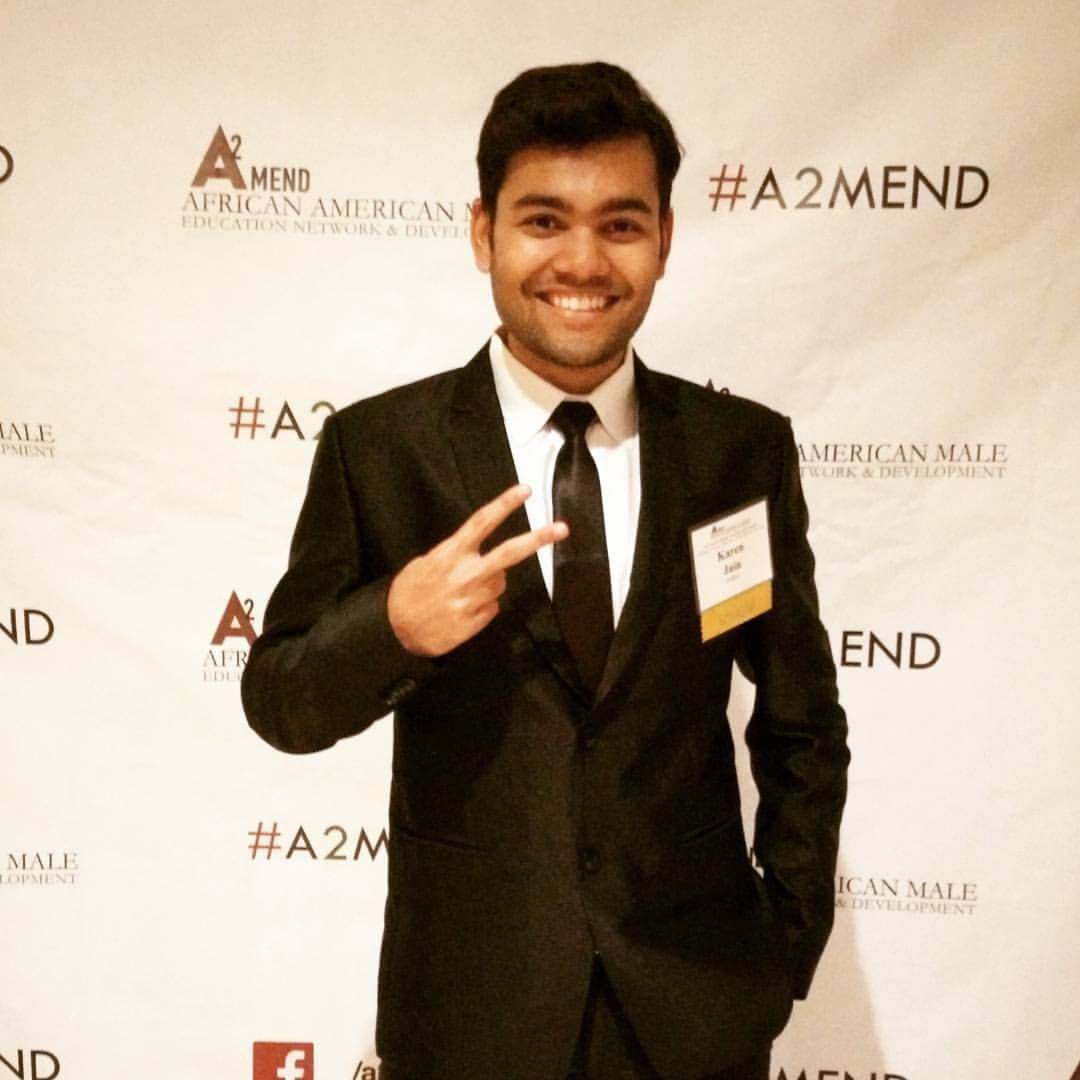 Born in the family of entrepreneurs and have inherited the same. Started building applications in order to pay for my tuition. Later founded a tech company, marketing agency, and media outlets.
Get Updates To Your Inbox
Twitter feed is not available at the moment.