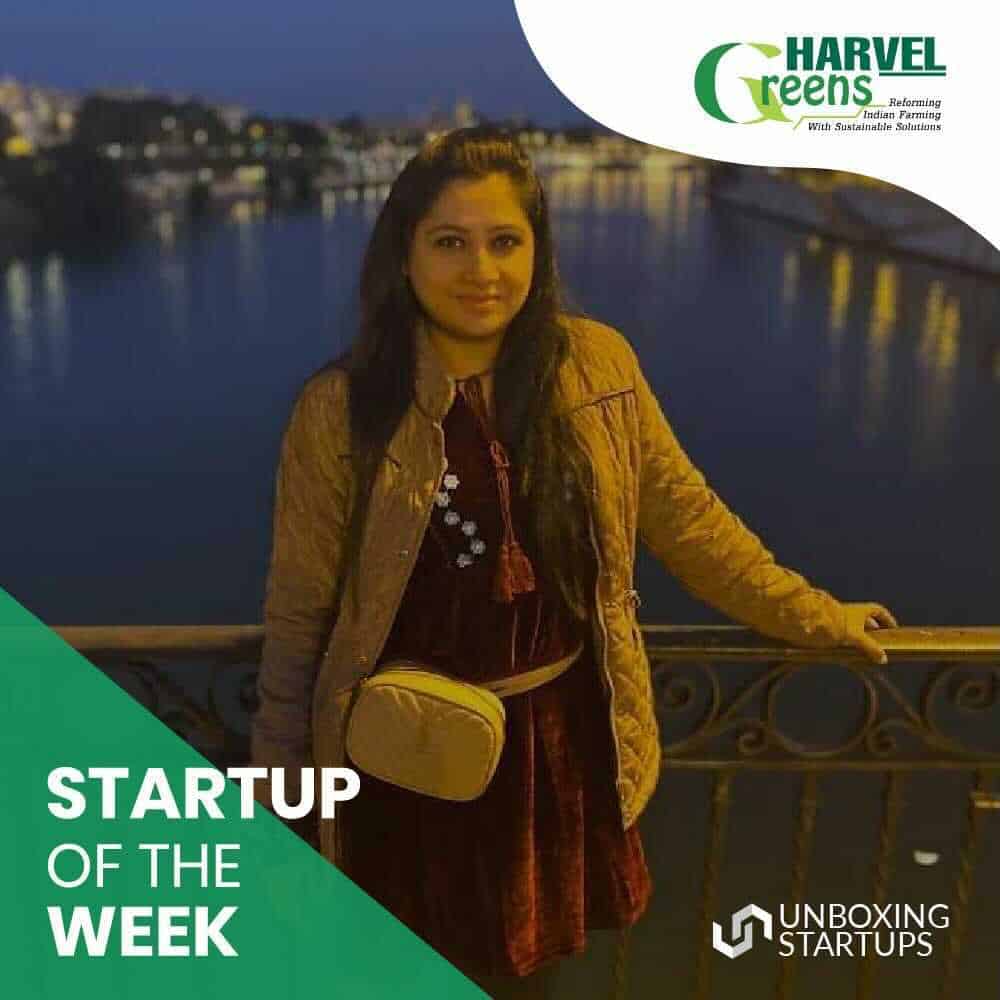 Startup of the Week – Harvel Greens
Reading Time:
7
minutes
Founded in – January 2017
Industry – Agri-Tech
Founder – Neha Oswal Sial
CEO – Neha Oswal Sial
Startup Motto – Reforming Indian Farming with sustainable solutions
Startup Funding – Self Funded
Startup Market Cap – NA
Team Size –  20
Below is the transcript of our interview with Harvel Greens.
Could you please tell us about Harvel Greens, and what is the motive behind this?
For 1000s of years, the human population has farmed the land for food. However, with a sharp rise in the number of people on our planet over recent centuries, the pressure on traditional farming has continuously increased. More than 11% of the world's total land area is now used for crop production, creating environmental challenges ranging from habitat clearing to soil degradation and placing immense pressure on our planet's resources.  Added to these challenges is a changing climate that disrupts seasonal weather patterns. The lack of suitable soil in close proximity to rapidly expanding towns & cities is also the reason behind malpractices in the agricultural industry.
We are an Agri-Tech Start-up focused on the development and implementation of greenhouses. We help enhance farming operations with the use of science and technology to enable the high yield process of farming and produce high-quality agricultural products.
We started with two goals in mind. One was to give people fresh, clean & chemical-free produce through high-tech greenhouse farming, and the other was to empower grower's set up high-tech greenhouse solutions that are viable and profitable ventures. 
What are the techniques you're using without damaging the environment and boosting the high-quality food?
Protected cultivation is an evolving technology to grow vegetables, flowers, and other high-value crops like Tomato, capsicum, cucumber, melons, rose, gerbera, carnation, and chrysanthemum grown under a vast range of protected structures like Poly houses, Nethouse, Poly-tunnels. The PPU (production per unit) area can give yields that are 10 times more than open-field farming. Income from the same can increase by 20x.
The point of conservation lies in precision technologies used in greenhouse growing. There is a tremendous saving of water, energy, fertilizers & pesticides. Besides this, growing in soil-less media like hydroponics helps us grow vertically. In the present scenario of perpetual demand for better quality vegetables and continuously shrinking landholdings, protected cultivation is the best choice for quality produce and efficient use of land, water, and other resources.
How do you enhance farming operations and what is required additionally which using the process?
The objective is to increase the productivity & quality of agricultural produce. Greenhouse technology, along with the growing systems, has its roles in conjugation to achieve productivity. The static part of technology is the structure & growing system. Dynamic parts of the technology are day-to-day crop management, climate control & water + nutrition application with precision.  For precision, the farm is fully automated with controller & sensor-based monitoring systems, which include a fertigation control system with advanced features. 
The most important advantage of growing crops under controlled conditions is increased production per unit area along with maintaining temperature, moisture, humidity, fertigation at an ambient level. In addition to this, it also allows us to keep the crops disease and pest free thereby improving the quality of the produce. The production per unit area from the same land and crop can increase by 8-10 times through protected cultivation versus open field cultivation.
How much the average cost comes while producing high-quality and safe foods?
It depends on the selected crop & production cycles. In comparison to the open field cultivation of vegetables, the operating or production cost in the greenhouse may be 2-3-fold. Still, it will yield 8-10 folds, with enhanced quality of products and tremendous savings on water and fertilizers.
If compared with open field farming, greenhouse farming is much more profitable for example, in an acre of land, a yield in greenhouse floriculture could be well over 10 lakh flowers per annum with reasonable certainty, and depending upon the type, the flower could be sold for is 3 to 10 rupees. And operating expense of the greenhouse should not be more than 10-15 lacs of the year.  In another example, Yield in greenhouse cultivation of Cucumber in half an acre of land would be over 150 Quintal every 4 months, which is not possible in traditional farming. 
When it comes to growers, how do you help them? What is your target for the future?
Growers basically get protection from; pests, extreme solar radiation, heavy rainfall & wind. On the other hand, it is because of the same reasons why crops are often destroyed in open field farming. With technology, we can enhance plant growth and regulate planting and harvesting cycles by providing optimum growing conditions by overcoming the limitations of environmental factors.
Our objective is to provide the right technology with know-how & advisory services to the growers. We strive to give the grower a suitable & sustainable technology to grow better in terms of production and quality, enabling farming to be easy and accessible for all.
India is self-dependent as far as food grain is concerned, but high-quality fruits & vegetables are still unavailable to India at large because of the short supply, and this gap cannot be filled by traditional farming; therefore, we aim to solve this problem for our better future.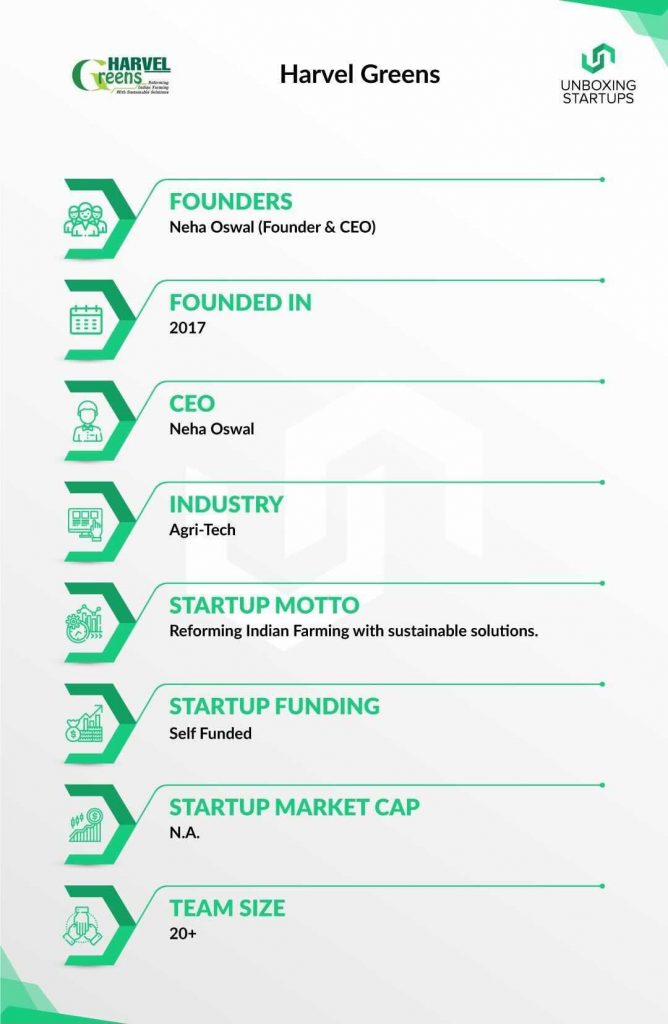 How do you control the temperature, wind, rain, and other opposite circumstances that can harm the growth of plants?
Protected cultivation structures are made to prevent crops from extreme environments like harsh weather, direct sunlight, heat & high-velocity winds. Insect & pest protection is also essential by having insect-proof nets below curtains & vents. In addition, climate control equipment like exhaust fans & cooling pads in Hitech greenhouses OR misting & air circulation fans in Naturally ventilated greenhouses are installed to provide the plant with a congenial growing environment around the year.
Given their extreme climate, this technology has brought a huge respite in the Ladakh region (India), enabling them to grow vegetables almost year-round. North-East uses greenhouse farming because of the heavy rains. Several commercial large-scale floriculture ventures have come up in Maharashtra, Tamil Nadu, and Karnataka to meet domestic and global demand.
As per the report, Maharashtra and Gujarat had a wide area of 5,730.23 hectares and 4,720.72 hectares, respectively, under the protected cultivation till 2012. What do you think about the figure that came out?
The government subsidy scheme for farmers has helped several growers set up farms in these 2 states. The government's motive is to promote the technology benefiting the growers for better productivity, enhancing their income from agriculture, and making agriculture a sustainable business. But, unfortunately,  most of the greenhouses built by these farmers have not performed well due to a lack of technical know-how on how to run the farm and its systems. And this is where we come in, Harvel Greens not just helps you set up the farm; we also run it for you for few years providing complete technology transfer to the farmer/owner, empowering them with knowledge of how to run their farms optimally. Today Greenhouse farming is one of the most lucrative businesses and this is the reason why big corporate giants like Dabur, Reliance, Hindustan Times, ITC, to name a few, have set up such farms.
In association with the Govt of Madhya Pradesh, Harvel also helps set up a demonstration center known as the Center of Excellence to introduce this technology to the local farmers. 
The most common problem with greenhouse maintenance is a lack of cleanliness. So how do you maintain hygiene and what procedures do you follow?
It's very similar to how we keep our home and living spaces clean & maintain hygiene. To maintain cleanliness,s it is important to have a change room for workers and clean the debris like pruning waste & plant waste at the end of the crop cycle. Also, disinfection, fumigation, solarization are the methods to be adapted before taking a new crop. 
What are the challenges you faced during the initial days? And how did you push through?
Initially, it was challenging to explain to the growers how technology can truly benefit them, and how it is possible to have a completely automated farm with no human intervention. Farming in India has been done over centuries, but integration with technology is recent and hence it took us few years to get our clients ready for this new phase which we like to call Urban Farming. Another major challenge for us was to enhance the interaction between the technology provider and the grower. Several suppliers only sell the technologies to growers, but they lack in transferring the know-how to use the techniques to ensure maximum benefits are achieved. 
What is your vision and mission behind this company? And where do you want to reach? Any future plans?
Our current agricultural productivity is nowhere near other developed or some of the developing countries. In Asia, China and Japan are leaders in greenhouse technology and its use. China has adopted greenhouse faster than any other country, and today, China has over 51,000 hectares under greenhouse. India is still far behind in the availability of vegetables on a per capita basis.
Netherland & India occupy almost the same land area under floriculture however India's contribution to world flower export is 1% compared to 70% of Netherland who have pioneered the greenhouse farming in floriculture. 
Therefore we see potentially 1 lakh hectares under tech-driven protected cultivation in India that can give an output of over 100 lakh tons of vegetable every year.
At Harvel Greens, we believe there is a better way to produce the food we eat. A more sustainable way to produce 'safe food' without damaging our ecological footprint. We're obsessively passionate about it, and our mission is to help people eat clean, safe & sustainable food. We plan to expand globally with our offerings of hydroponic systems, greenhouses, drip irrigation, and filtration systems in the near future. 
What have you failed at? And how do you recover from that phase? Because being an entrepreneur is not easy, it's like walking on the stone each day. So what boosts your mind when you face failure?
During the initial phase of our journey, it was hard to convince people to increase their initial investments by double as compared to traditional farming. We lost many big projects in trying to sell hi-tech equipment, which at that time the market was not ready to accept, But today in 2021, the market has matured tremendously, and growers are far more willing to experiment. Also, spending capacity has gone up, and lucky for us many second-generation growers are looking to have 100% automated farms. Also, hydroponics as a subject has found far more acceptance now in India.
Failure always helps you come back stronger, and I truly feel it is an important part of every entrepreneur's journey.
In which cities you're currently serving? Any further expansion plans?
For now, we are headquartered in New Delhi but we have our offices and presence in PAN INDIA. We hope to set up our first office globally very soon.
Any secret formula to young entrepreneurs?
Stay at It. I truly believe one has to be consistent and keep moving one step at a time. One must believe in their ideas and keep finding new and innovative ways to be heard and understood.
Could you describe yourself in one word?
Determined.
Before we conclude the interview, anything you want to say to the Unboxing Startups team?
You guys are doing a fabulous job by connecting start-ups to the consumer, which in return helping both consumers as well as start-ups.
Keep doing the good work.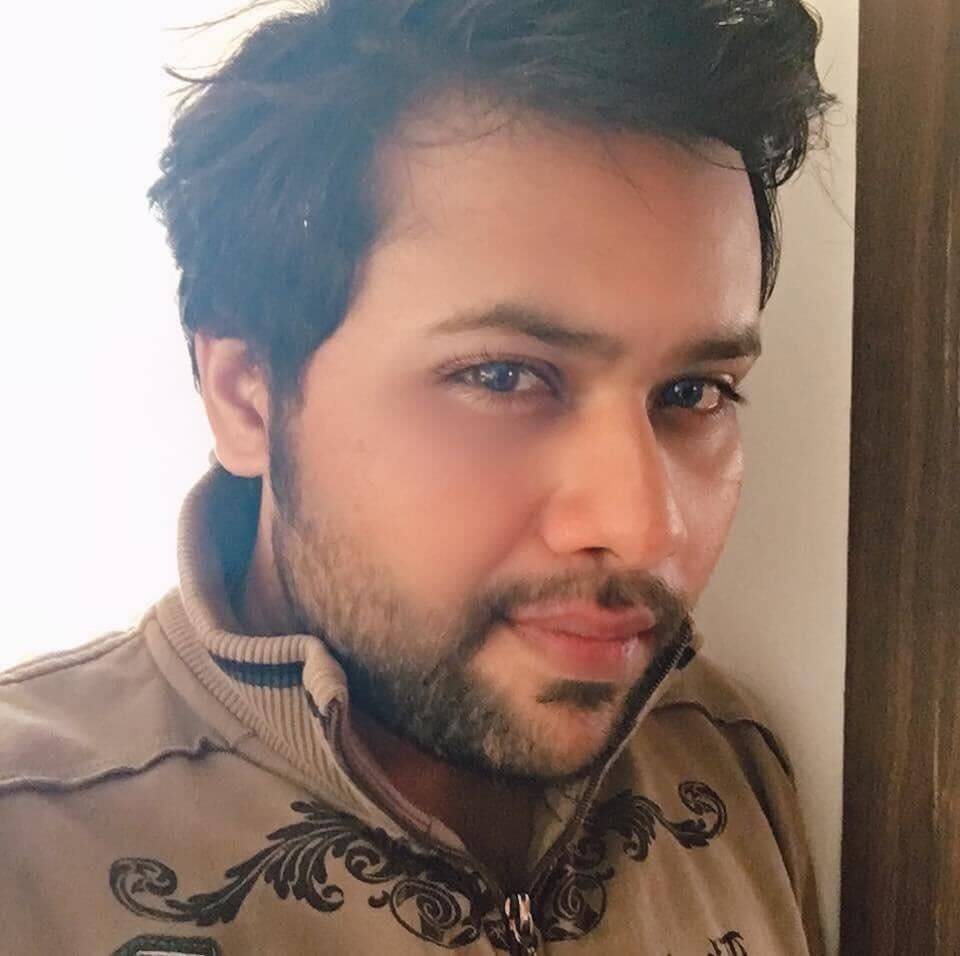 Suprotik Sinha is the Content Writer with Synkrama Technologies. He writes about technologies and startups in the global enterprise space. An animal lover, Suprotik, is a postgraduate from Symbiosis Institute of Mass Communication (SIMC) Pune. He carries 6+ years of experience in Content Writing, and he also worked in mainstream broadcast media, where he worked as a Journalist with Ibn7 ( now known as News18 India) and Zee Media in Mumbai.
Get Updates To Your Inbox