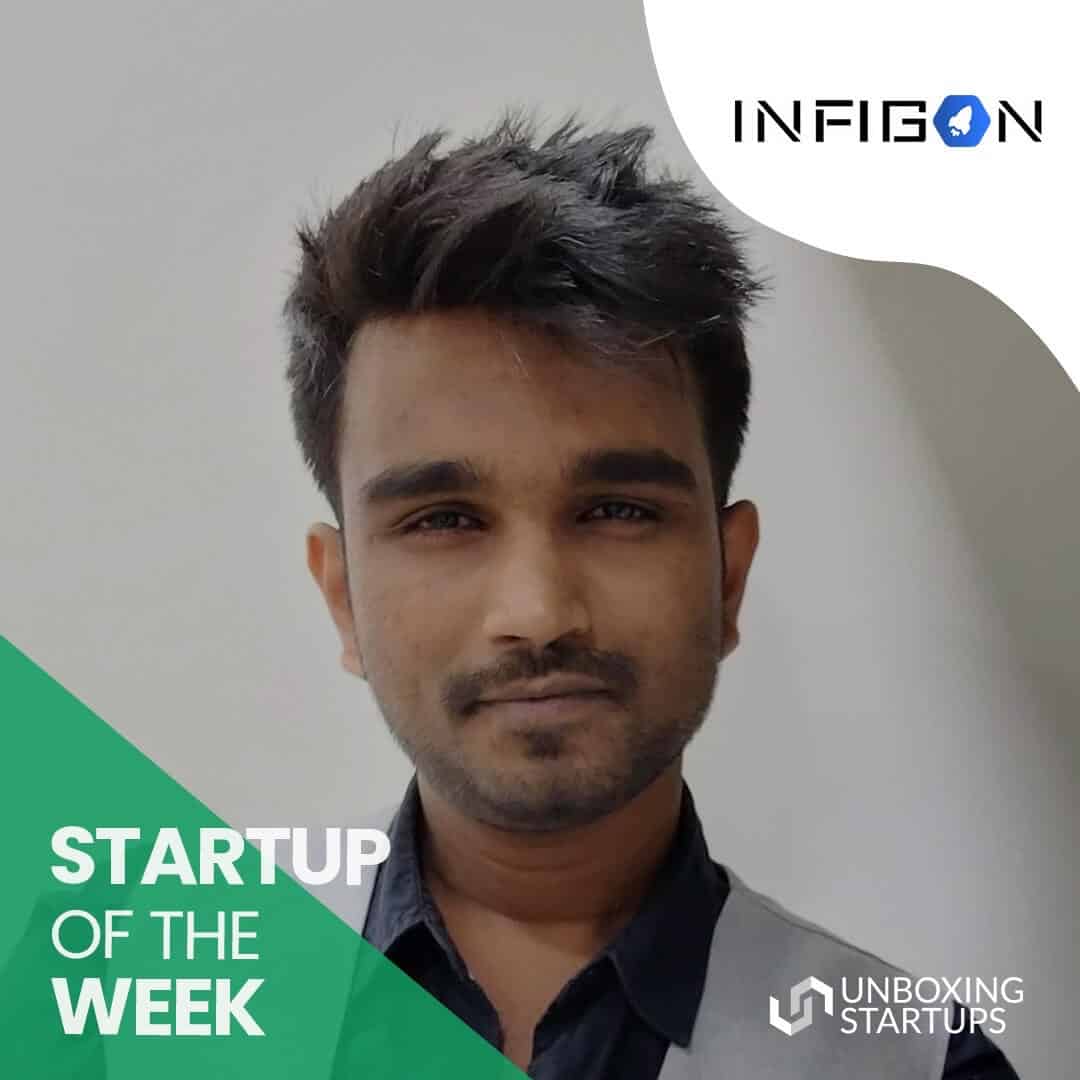 Startup Of The Week – Infigon Futures
Reading Time:
6
minutes
Name of the startup – Infigon Futures
Founded in – August 2020 
Industry – Education Tech 
Founder – Omkar Vishwas Patil 
CEO – Omkar Vishwas Patil
---
Below is the transcript of our interview with Infigon Futures
When someone becomes a CEO, there are many questions people would like to know about the successful CEO's journey. Therefore, could you tell me about your whole journey and from where did you begin?
Being a Founder and CEO of a company is not easy. But I have always decided to do something unique for the young talent in our country; my passion motivated me to do something that can help shape people's careers.
I always had a knack for leadership. In the second year of engineering, I had spotted the problems that an engineer faces during and after his academic journey. I observed that majority of the student in his academic life interacts only with students from common educational backgrounds like engineer students will interact with engineers; commerce students interact with the commerce background. The same goes for art and medical background students also. The actual problem begins when they enter into the corporate world, where they interact with individuals from diverse backgrounds. Because of not having the same experience, they face many difficulties in coping up with people from diverse backgrounds, which somewhere or the other hampers their working potential. They are not able to give their best because of having thoughts of this sort. So in the third year of my engineering, I, along with a friend of mine, launched an organization called 'The Summit Alliance.' This organization's sole purpose was to allow students from a particular background an opportunity to interact with students from a diverse background! This organization allowed us to interact with thousands of students from different corners of the country. We provided them with a platform to showcase their skills, groom them for international competitions, and be involved in social activities. 
We organized multiple events and competitions in various domains like global politics, public speaking, business Championships, and multiple social ventures. This is where I developed a knack for entrepreneurship because when I saw so many students connecting with our initiative and knowing that we could bring a change in them, I wanted to do it even more. This was when they realized that most students were pursuing their careers with fear and uncertainty in their minds. When you choose a job you love, you will never have to work a day in your life. The satisfaction and content of work and education are lost among the students — 93% of Indian students know only about the top 7 career options and think of pursuing one of them due to family/peer/societal pressure, high competition, or personal insecurities. When I decided to do something in this domain and thus launched Infigon Futures, an organization with the vision of providing professional guidance to India's 35 crore student pond.
How do you see the company changing in two years, and how do you see yourself creating that change?
We have currently started with career guidance. In the coming years, we want to make our tech algorithm so strong that every student can answer any question of his/her related to his career/education, etc., through our mobile application. In addition to that, we would be expanding to the domains of overseas admissions, skill development,  jobs! In the first couple of years, we want to establish a sense of trust in the minds of school students and their parents by providing them with the best quality services. And once we have that, we would be the one-stop destination they would look up to for all their child's requirements.
Can you tell me about a tough day you had at work and how you pushed through?
There have been a lot of tough days. I can't even count now. My idea was to give professional guidance to 35 crore students of India at an affordable price. There are some days when there's a lot of stress; I just think about the larger picture. And most importantly, my team always stands with me and never lets my stress days last longer than the threshold.
What is the one thing you would change about the company?
There is no one thing I would like to change about our company. I believe that we need to constantly keep on changing a lot of things with time, as being able to evolve and adapt to changing times is the number one rule to be a successful entrepreneur.
As we all know, during COVID-19, most people lost their job, so what are the challenges your company faced during that time? Now, when the situation is getting normal, what are the difficulties you're facing now to bring things back to normal?
One of the biggest reasons to launch the organization in August 2020 was most of the people around me had lost their jobs. I knew this idea had the potential of reaching out to the mass in a brief period. We aimed to upscale as soon as possible and hire as many people as possible, at whatever payscales we could offer so that we could give back at least something in our way to society. 
There are currently more than 50+ students working in our organization, which I guess is the most significant workforces in a startup launched just seven months back. Some of them are paid, some of them are not, but we are trying to provide work to as many individuals as possible, and our vision is to convert unpaid ones into paid ones as soon as possible. There are no challenges we face because of the pandemic. Although it took us some time to adjust to the online working schedule, we were still at a better place than other organizations working for years, as they had to evolve from offline to online. Yet, we started through an online medium, so even over there, things were quite easier. As things are getting settled, we plan to launch our first package, the admissions package aiming to help students of 10th and 12th grade appear for important board and entrance examinations. The issue is that these students are not yet very much acquainted with the online model, so reaching out to the target audience is getting a little bit difficult, but we have figured out some robust channels to do the same, and we're sure we'll cope up in the coming time.
What is the biggest achievement in your career? Could you share with us the best moments of your life?
Having formed a team of 50 students in the first seven months of the organization is the biggest achievement of mine. Our meetings are always full of exciting ideas and new thoughts. I guess having formed such a vibrant team is one of my biggest achievements as an entrepreneur.
Why did you join this company? Any specific reason?
I founded this company and am currently serving it in the capacity of a CEO. This organization's only aim is to provide professional guidance to the 35 cr student pond of India. In 2019, UNICEF released a statement saying that more than 50% of India's students won't have the basic employability skills by 2030. Our aim is to negate this statement with our services.
What is your approach to motivating and developing talent? Any tips to the younger generation, how can they build their career? Nowadays, people are confused about their careers and don't know after some point what to do. So what are your thoughts and suggestions?
I am a young, motivated, and developing talent. But in the time I have spent as an entrepreneur, I have realized that the most challenging ideas are difficult only till you start working on them. When you take the first step, everything starts falling in place. I never thought I would be the CEO of a tech company with such a big vision. I started by taking baby steps, first formulated the idea on a simple white paper, gathered like-minded people, and started with things as simple as Google research. So, I think everyone should start. At least take the first step; everything is simple after that. Surely, the early phase would be difficult, but it just gets easier.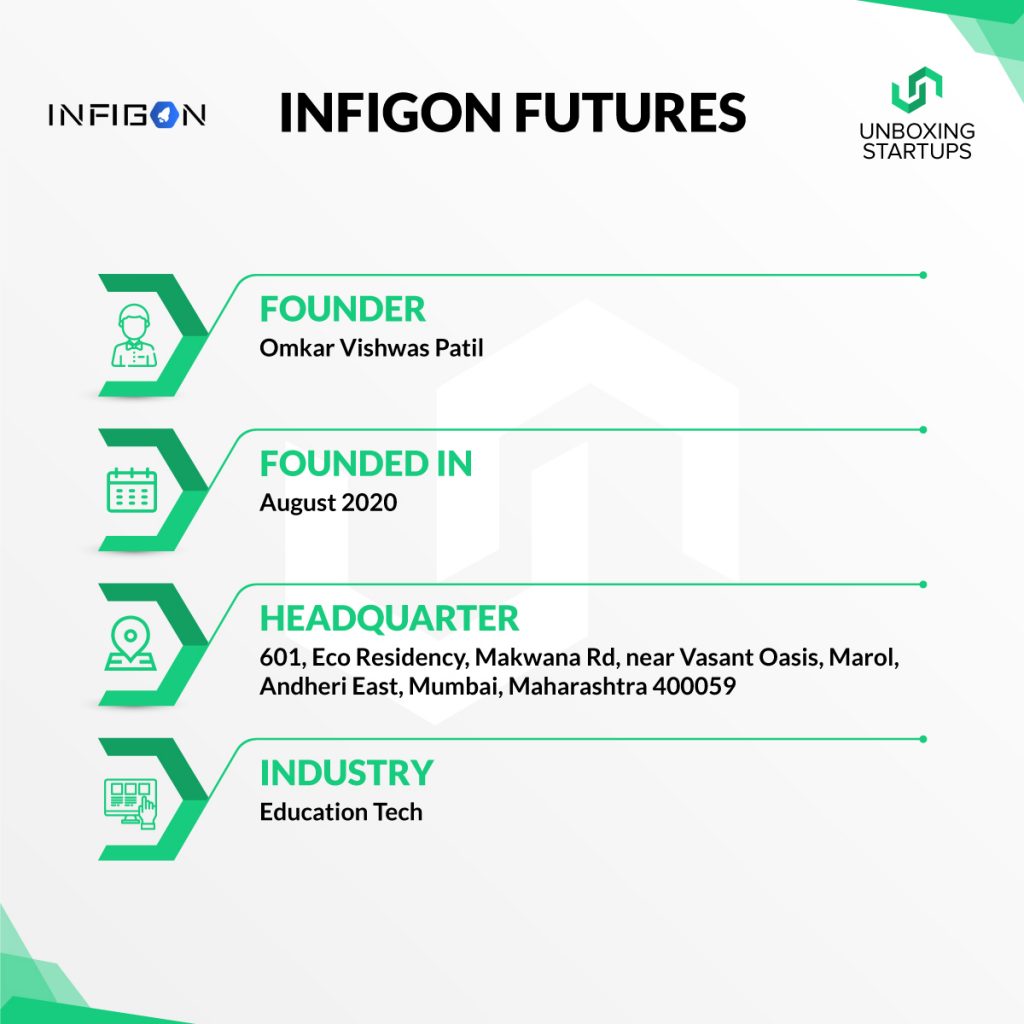 What do you find is the best form of communication with the organization?
Just keep everyone connected. Person working in the tech team should know what is happening in the marketing team and vice-versa. So everyone knows that the organization is moving forward, and everyone is putting in efforts. This is how I ensure a tight-knit amongst the organization members, and that's the best form of communication. Specifically, we use channels like online meeting platforms for communication in this pandemic period.
What have you failed at?
Not starting any earlier is something I think I have failed at. Only, if I had started any earlier with this idea, lakhs of students would have benefited from our services already.
Could you describe yourself in one word?
Tenacious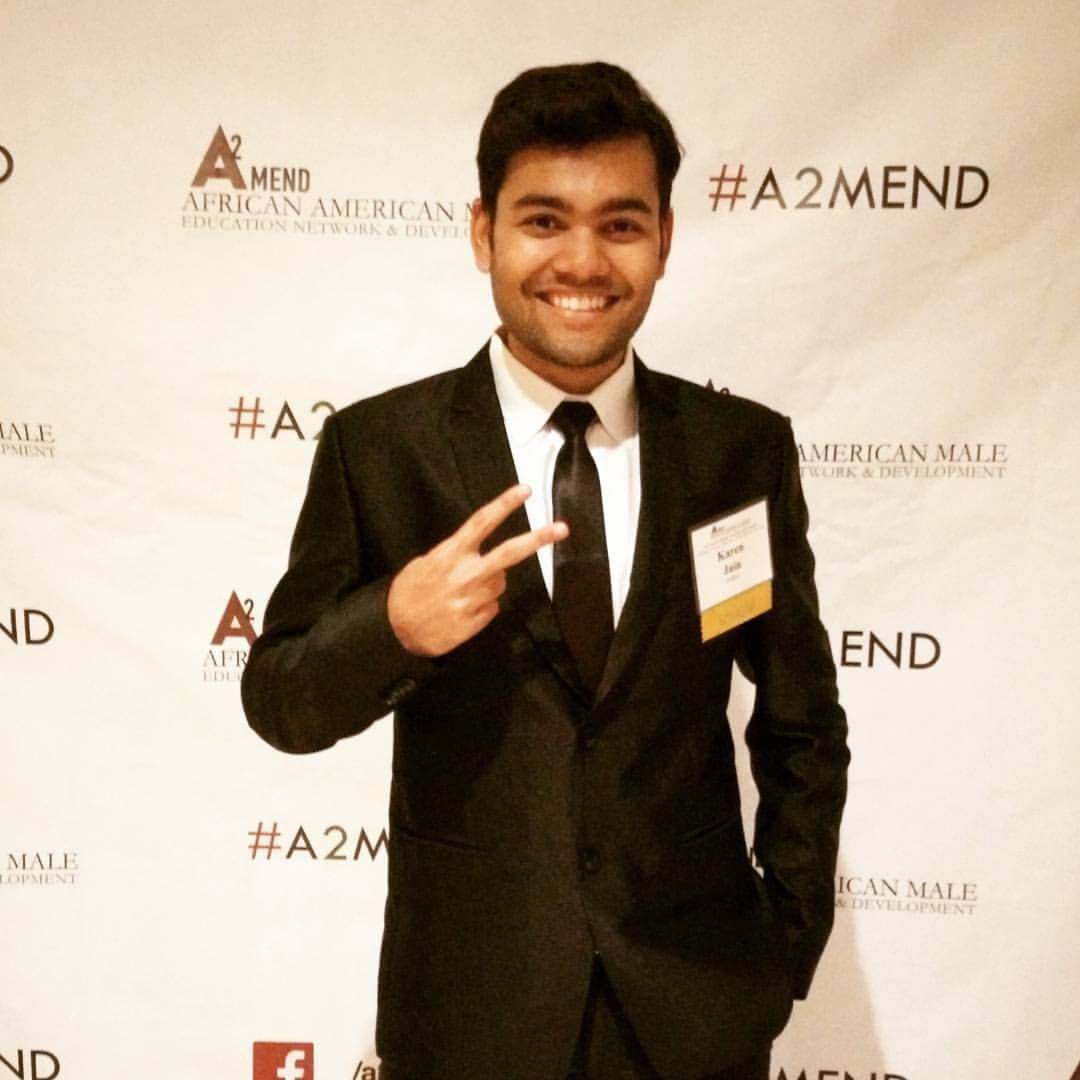 Born in the family of entrepreneurs and have inherited the same. Started building applications in order to pay for my tuition. Later founded a tech company, marketing agency, and media outlets.
Get Updates To Your Inbox
Twitter feed is not available at the moment.