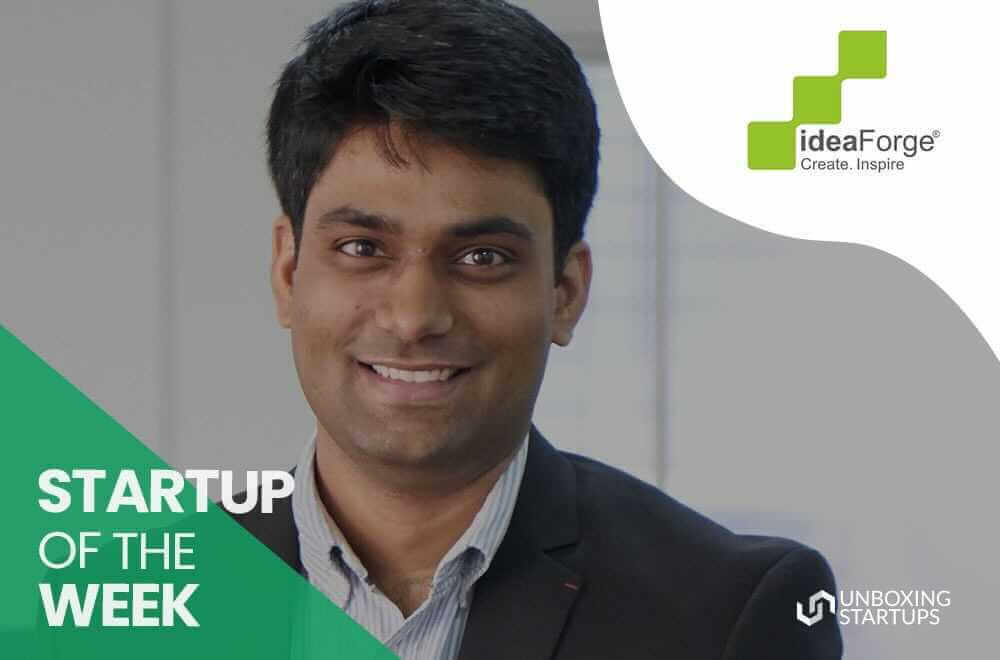 Startup Of The Week – ideaForge
Reading Time:
4
minutes
Name of the Startup – ideaForge
Founded in – February 2007
Industry – Defence and Aerospace
Founders –
Ankit Mehta – Co-founder & CEO
Rahul Singh – Co-founder & VP – Engineering
Ashish Bhat – Co-founder & VP – R&D
 Vipul Joshi – Co-founder & VP – Operations
CEO – Ankit Mehta
Startup Motto – Be Unrivalled in Pushing the Limits of Unmanned Aerial Systems and Driving Adoption
Startup Funding – Marquee organizations such as Infosys, Qualcomm, Indusage Partners and WRVI Capital have invested in ideaForge
Startup Market Cap – 90% market share in the security and surveillance segment of the Indian drone industry
Team size – 260 employees
---
Below is the transcript of our interview with ideaForge
Could you please introduce us with ideaForge?
Built on a strong foundation of interdisciplinary engineering, ideaForge has become a global leader in UAV technology. Its drones offer class-leading performance and reliability and have been widely adopted for defence, homeland security and enterprise applications. In India, ideaForge has by far the largest market share in the security, surveillance and industrial market of drones. Its customers include Indian Defence Forces, Central Armed Police Forces and State Police Forces, and have conducted over 150,000 missions using its drones. ideaForge has a diverse list of industrial customers as well in sectors such as geospatial surveying, oil & gas, mining and many more. 
Can you tell us how you come up with the idea of manufacturing Drones? 
We were always keen on building high-performing and light-weight drones. Back in 2008, we were ready with a prototype of sound design and decent technology. We entered it in a competition conducted by the United States Department of Defence and the Indian Army. It was here that we got our first major validation. We beat multiple global entries to claim shared first place with MIT, in the hovering category for unmanned aerial platforms.
After the 26/11 Mumbai terror attack, we realized that if our drones were up and running at the time, they could have helped save the lives of on-ground personnel and civilians and neutralise the terrorists. This made our resolve stronger and pushed into sort of a 'hyper-drive' of work to make it a reality.
As a team, we take pride that our efforts have enabled the country to successfully modernize its military and defence forces. This is just the beginning and we continue to push our technology to even greater heights.
What makes your startup different from others in your industry/vertical?
Our systems are built like a bird and tested like a tank. They have been tested in extremely tough weather and terrain conditions to offer best-in-class performance with high consistency and reliability. 
How is the whole work procedure done? And what are the products you offer?
We build drones that provide best-in-class performance with high consistency and reliability. Our drones are used for security & surveillance, surveying and mapping, asset inspection and precision agriculture. The products are as follows:
RYNO UAV

NINJA UAV

Q Series UAV

NETRA V Series UAV

NETRA Pro UAV

Megaphone Drone

SWITCH UAV
We got to know that Indian Army signs a contract with ideaForge? Is it true?
The Indian Army has signed an approximately $20 million contract for undisclosed quantities of a high-altitude variant of ideaForge's SWITCH UAV which will be delivered over a period of 1 year. ideaForge has been awarded this contract after it emerged as the only vendor that qualified the operational requirements in an evaluation done in real-world conditions, for a fast-track procurement. The contract marks a strategic shift in the Indian defence procurement process as the Indian Army goes on an aggressive modernization drive. It has also cemented ideaForge's position as India's largest manufacturer of drones for defence, homeland security and industrial applications.
SWITCH UAV is an indigenous system built to cater for the most demanding surveillance operations of the Indian Forces. This Fixed Wing VTOL (Vertical Take-off and Landing) UAV can be deployed at high altitude and harsh environments for day and night surveillance in Intelligence, Surveillance and Reconnaissance (ISR) missions. It is manportable and has the highest time on target compared to any other UAV in its class.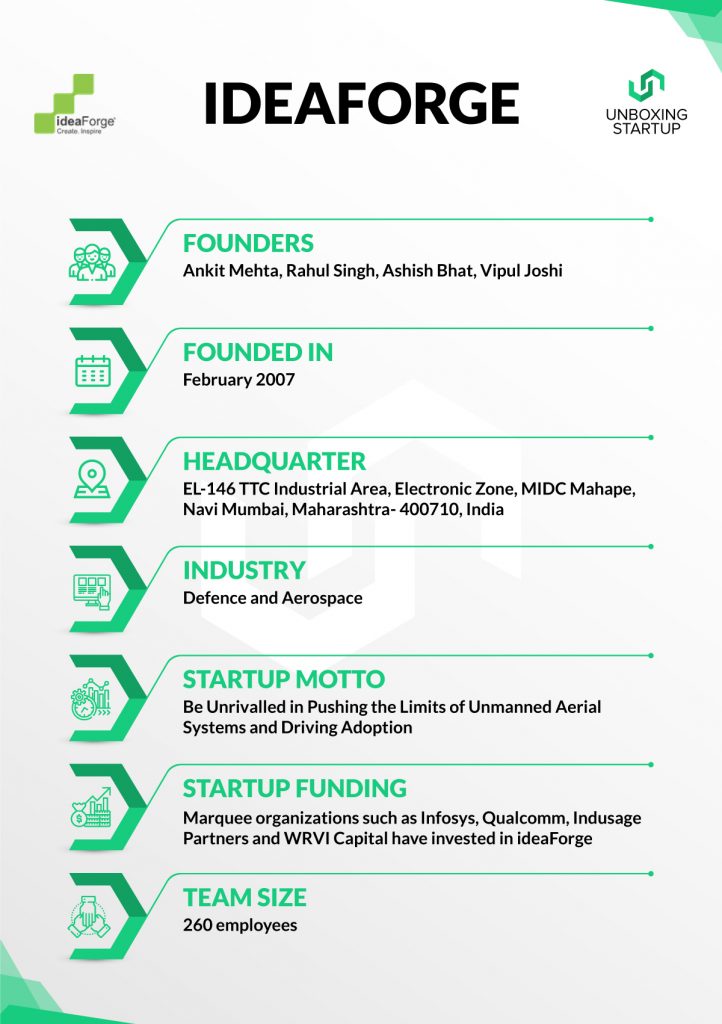 Being a startup, could you share with us one of your most challenging situations, and how did you overcome it?
The COVID-19 pandemic brought about a paradigm shift in how we perceive drone technology. From a good-to-have technology, drones became a must-have due to their inherent benefits in security and surveillance use cases. This resulted in an exponential rise in inquiries, many of which converted into orders. With the restrictions on the movement of resources and manpower, we innovated to ensure deliveries take place on time. We achieved this by working very closely with the Ministry of Civil Aviation, Directorate General of Civil Aviation (DGCA) and other government organizations to get exemptions for COVID-19-related flight operations. Besides, we also assisted police forces in over 10 states in India to maintain law & order during the lockdown period. Logistics was a concern, but the authorities were forthcoming in resolving these challenges.
What is your strongest point?
Our motto says, "Be Unrivalled in Pushing the Limits of Unmanned Aerial Systems and Driving Adoption." It has empowered us with a value system that has translated into products that offer best-in-class performance, consistency, and reliability. On the macro level, this motto has helped us become the pioneers of the Indian drone industry and will continue to chaperone the industry and position India as the drone hub of the world.
What are ideaForge's future plans? And where do you want to be?
We are expanding globally. We have received a lot of international interest from government and private organizations who are interested in deploying our drones for security & surveillance and surveying & mapping applications.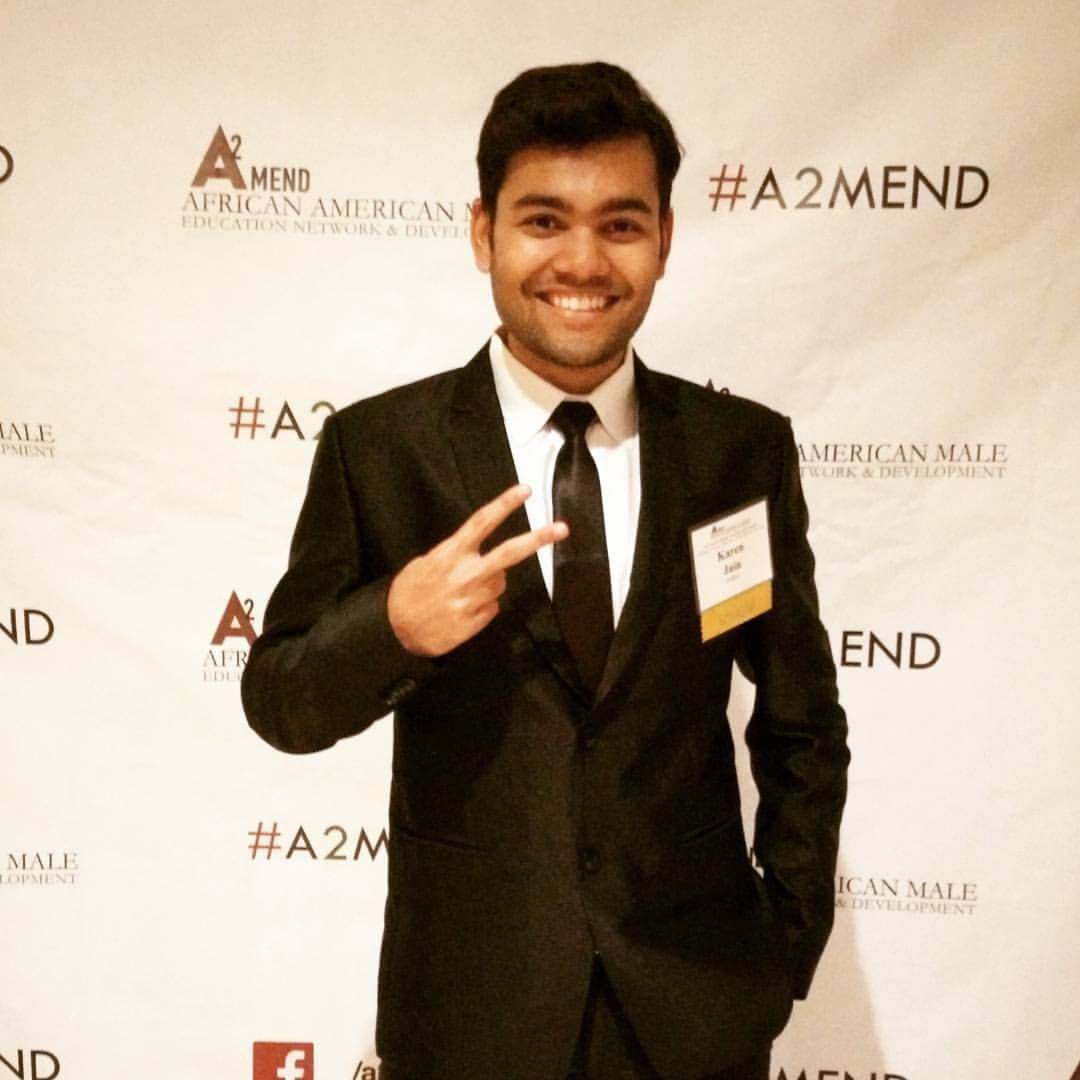 Born in the family of entrepreneurs and have inherited the same. Started building applications in order to pay for my tuition. Later founded a tech company, marketing agency, and media outlets.
Get Updates To Your Inbox
Twitter feed is not available at the moment.