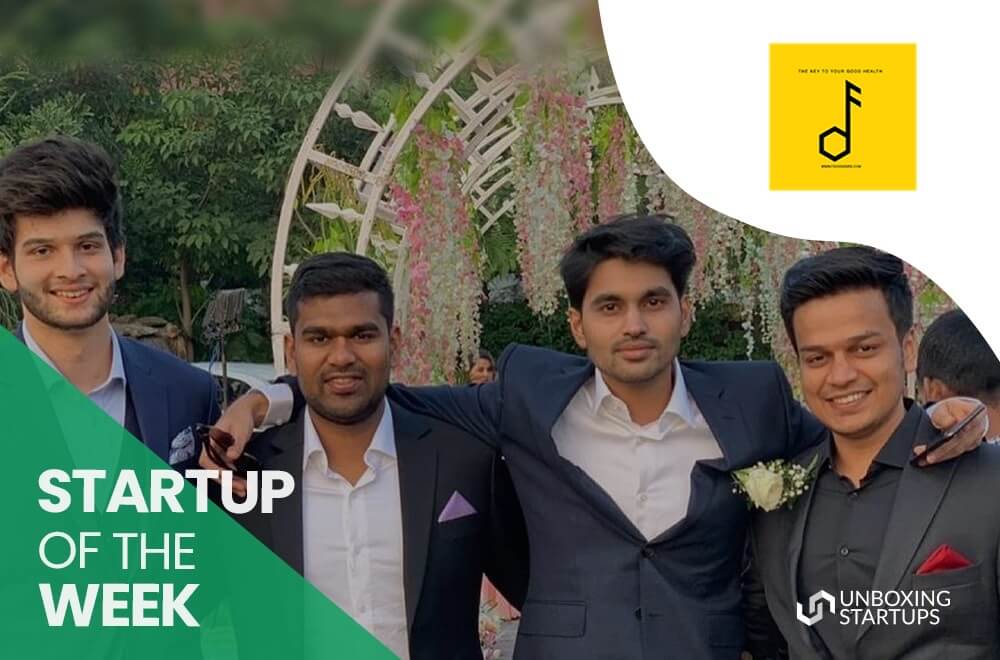 Startup of the Week – Food Darzee
Reading Time:
4
minutes
Founded in –  June 2017
Industry – Health & Nutrition
Founder – Siddhant Bhargava, Devaj Jhunjhunwala, Anik Bhandari and Anirudh Ganeriwal
Startup Motto – Healthy Tasty Daily
Startup Funding – Boot strapped
Team Size– Over 300+
---
Below is the transcript of our interview with Food Darzee
Could you please tell us about Fooddarzee to our readers, what it is all about? 
Food Darzee is a health and nutrition brand. We create and deliver healthy meals at your doorstep and help you achieve your health goals. We assign you a personal nutritionist who mentors you throughout the journey.
Everyone's health journey is unique, and hence we strongly believe in personalization.
Our nutritionists craft the diet plan as per your goals and lifestyle. Each meal is macro counted to meet your daily nutritional requirements.
How and what are the procedures your nutritionist follows when a health enthusiast/or a person approaches? And what are custom meals?
While subscribing to Food Darzee, we ask an individual a few basic questions. His/her meal preferences, physical activity, health goal etc. Post that, our personal nutritionist gets on a call with a health enthusiast and understands his/her lifestyle and likes and dislikes and if he/she is allergic to any food or food ingredients.
After that, a diet plan is created. As per this plan, health enthusiast starts receiving meals which are customized to meet his/her nutritional requirements.
Each meal is macro and calories counted as per individual's health goals and diet chart communicated to the kitchen.
What kind of meals you provide to your subscribers and how you categorize meals, for example, this person should have this meal only? 
We provide ketogenic diet meals, low carb, high protein meals, balanced diet meals, and vegan meals. We have also recently introduced home-style food which resembles regular 'Ghar ka Khana.'
The diet and food options are provided as per the individual's health goals, his/her lifestyle, and likes and dislikes of food. Our nutritionists decide which diet to put a customer based on their discussion with them, and the meals are sent taking into account the diet and the other aforementioned factors.
How many meals you're providing and what are the approximate charges? And how you take care of the meals you're delivering is one of best for their body and daily requirements?
We provide 4 meals daily. Breakfast, lunch, evening snacks, and dinner. And meal plans start from 5 days to whichever no of days a health enthusiast wants.
We also offer flexibility for them to choose no of meals each day. Our meals start from INR 245 per meal.
The diet plans are unique for each individual based on their goal, lifestyle, preferences, etc, and the same is communicated to the kitchen. The meals are then prepared as per this plan. Since it is personalized for each individual, it is ideal for their requirement.
What are the challenges you faced during the initial days? And how did you push through?
Three of us are Chartered Accountants, and one is a doctor. No one has proper experience in food. Hence getting a grip of the food was a big challenge. We spent a lot of time in the kitchen in the first 18 months, and this helped us streamline things.
What is your vision and mission behind this company? And where you want to reach? Any future plans?
We want to be the go-to brand when anyone thinks about health and nutrition in general. We want to make people aware of how simple it can be to lead a healthy lifestyle and how you can still cherish what you eat. We want to get better at our core and look to integrate different branches in terms of food, nutrition, and wellness in general wherever we see synergies. We want to scale to 10 cities in the next 6 months. Currently, we are in 6.
What have you failed at? And how you recover from that phase? Because being an entrepreneur is not easy, it's like walking on the stone each day. What boosts your mind when you face failure?
We face a daily challenge in terms of the execution of the daily operations. We kind of have not been able to automate many of our processes, and they still require us founders to get involved. We have not been able to scale our tech in terms of front end and back end the way we envisioned. We are working on it continuously to see what we can do better as it is an ongoing process.
The will to get better every day is what keeps us going. We have been blessed with an idea and model that has gotten a correct product-market fit. We feel it is our responsibility to help the business realize its true potential.
In which cities you're currently serving? Any further expansion plans?
We are currently serving in Mumbai, Delhi, Pune, Bangalore, Hyderabad, and Chennai. We want to scale to Chandigarh, Jaipur, Ahmedabad, and Surat pretty soon.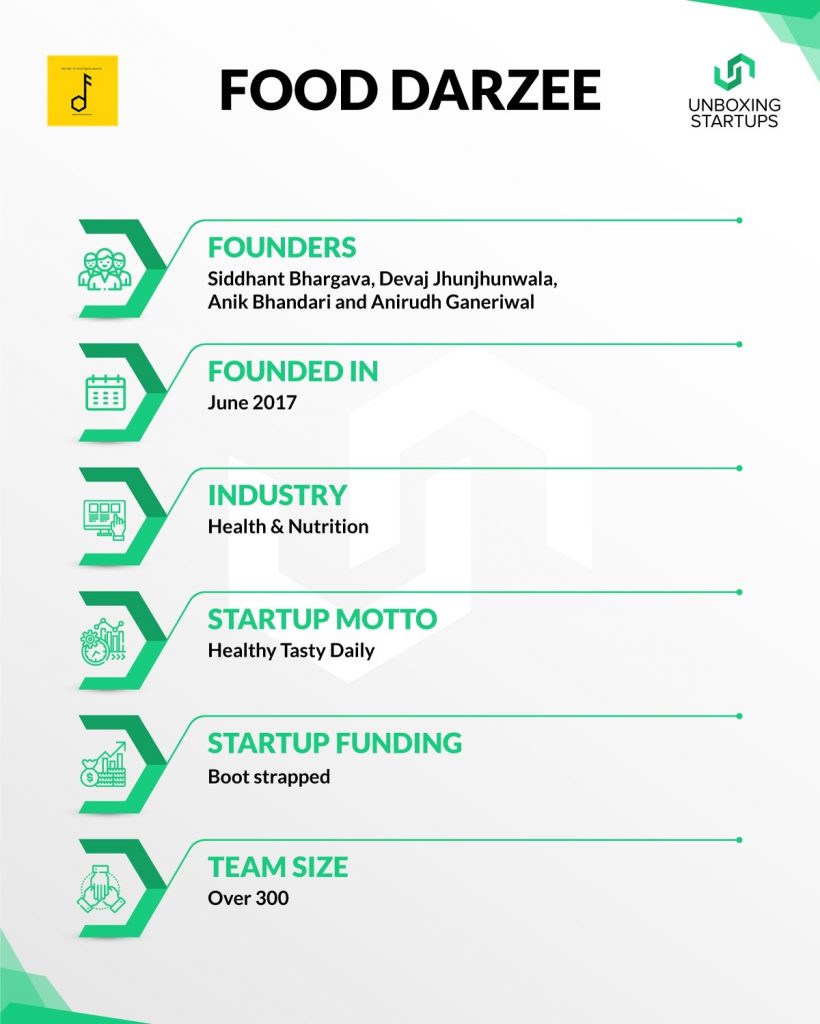 Any secret formula to young entrepreneurs?
I strongly believe in the 3Ds that stand for discipline, dedication, and determination. If you follow these in the truest sense, then you come a long way in giving yourself the best chance to be successful.
Could you describe yourself in one word?
Passionate.
Before we conclude the interview, anything you want to say to the Unboxing Startups team?
Wish you all the best, guys. It's great to be able to talk your heart out and makes you realize why you actually started what you started and put things in perspective.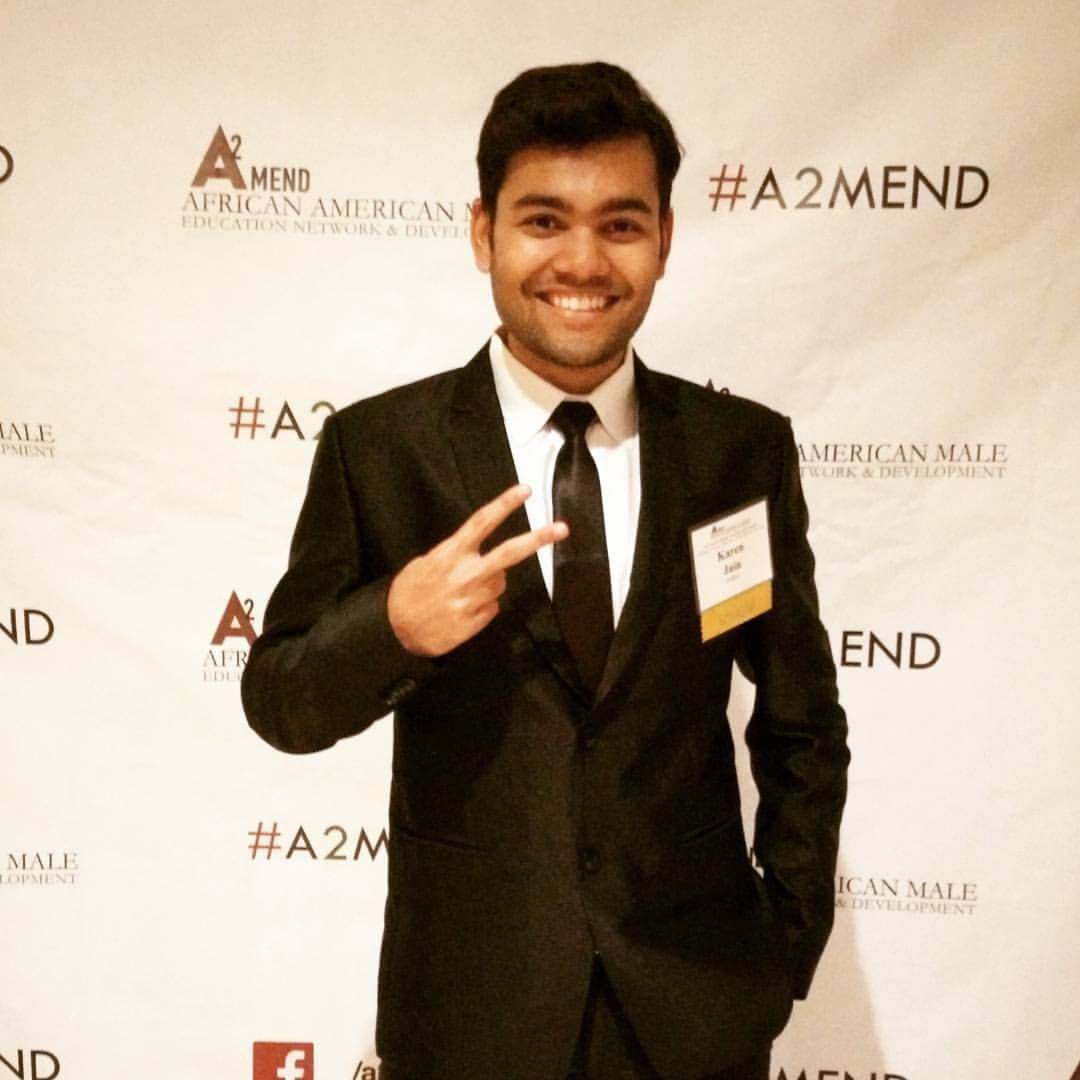 Born in the family of entrepreneurs and have inherited the same. Started building applications in order to pay for my tuition. Later founded a tech company, marketing agency, and media outlets.
Get Updates To Your Inbox
Twitter feed is not available at the moment.