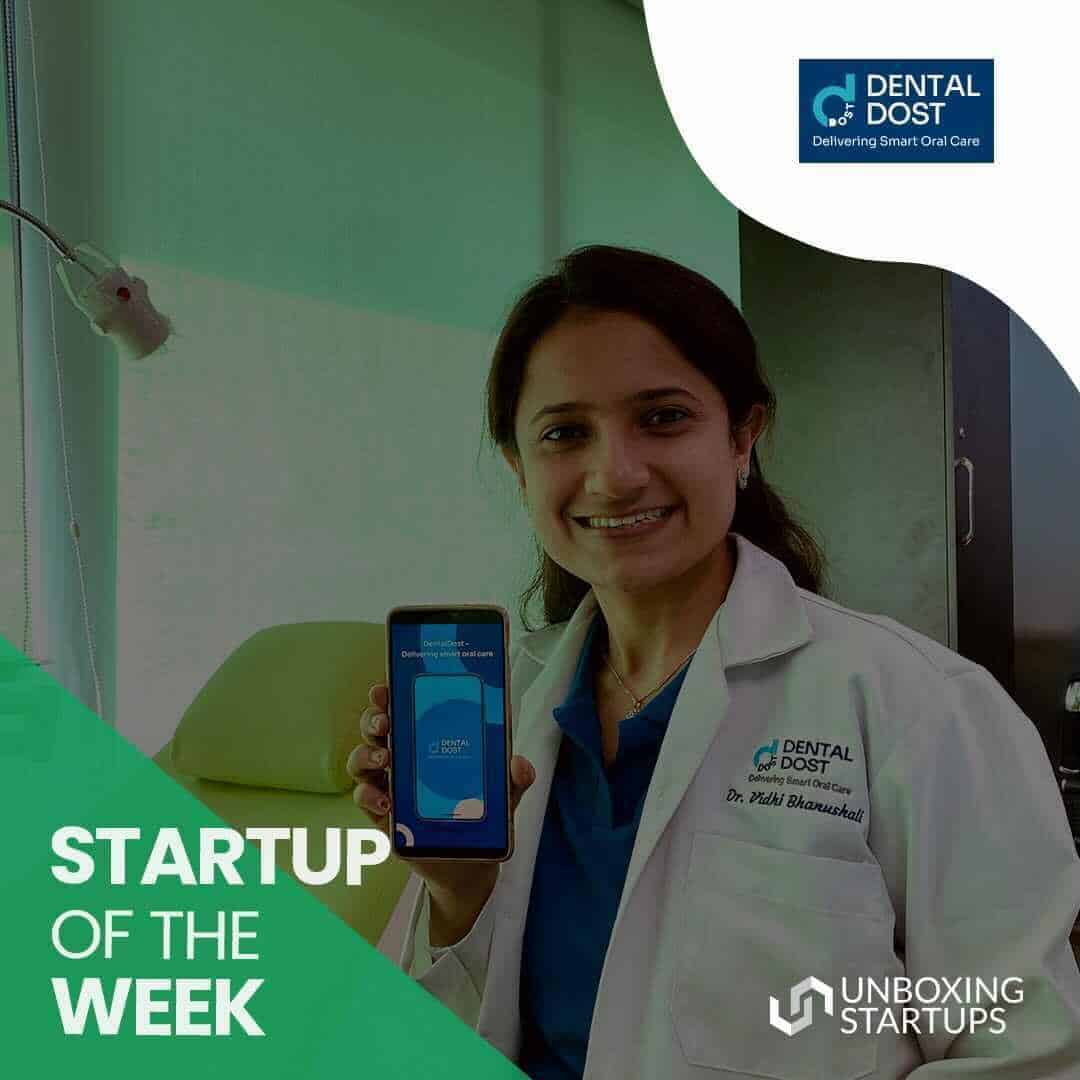 Startup Of The Week – DentalDost
Reading Time:
5
minutes
Founded in – October 2018
Industry – Healthcare Technology
Co-Founders – Dr. Vidhi Bhanushali Kabade, Rajat Kabade
CEO – Dr. Vidhi Bhanushali Kabade
Startup Motto – To eliminate oral diseases from India, and eventually the world!
Startup Funding – 75000 USD
Team Size – 22
---
Below is the transcript of our interview with DentalDost
Could you please tell us about DentalDost to our readers, and what it is all about? And how the whole procedure works?
DentalDost is a dental-tech startup dedicated to delivering smart oral care to everyone, anywhere, anytime they need it! 
We're a group of dental surgeons and technocrats trying to eliminate dental diseases and changing the oral healthcare ecosystem in India through holistic dentistry and smart technology. We've created India's first free dental helpline which is functional 24×7, and India's first free dental checkup app which is made and tested by dentists.

The process is simple: we're introducing people to a new way of delivering dentistry, especially amidst the COVID-19 pandemic. 
We have developed India's first free, 24*7 dental helpline through which patients can directly connect to a qualified DentalDost dental surgeon and discuss his doubts, get second opinions, plan a budget, and address issues from any location!
We also have developed a smart algorithm using a Machine Learning model which can detect hard tissue diseases in the oral cavity within seconds and give a provisional diagnosis, treatment plan, and prognosis on our mobile app.
Once people are aware of their oral issues and the grave long-term consequences of the same, they can book an appointment with their nearest DentalDost clinic if needed, or follow the daily checklist and home remedies suggested in the app to improve their oral health.

In what ways you take care of the oral health of your patients? Could you tell us about your team of dentists or experts? And in this competitive market what makes DentalDost unique from the rest?
We follow a holistic approach towards dentistry which means giving importance to preventive dentistry over-prescriptive dentistry. We try to better people's daily oral care habits to help them adopt the right oral healthcare practices and include healthy eating, lifestyle changes, and addressing dental problems at an earlier stage.
I'm super thrilled to talk about my team of dental surgeons. 
We have a team of 8 full-time, in-house dentists who take care of teleconsultations, creating dental content, and training our smart ML algorithm. All the dentists in my team are super skilled in teledentistry and updated about new advances in dental treatments as well as the latest brands of medicines available in the market. 
We also have an extended team of dentists who are our partners in every part of Pune. We have also now extended our dental team to deliver treatment and advice in the most holistic and pain-free manner, pan India. 
As of today, we have 94 dental partners all across India.
DentalDost in itself is a unique concept, the first-of-its-kind startup in India and globally. 
No one else is focusing on preventive dentistry and early detection of oral diseases using artificial technology or can deliver results within seconds. 
We are NOT a simple listing platform or appointment booking system. We're a virtual dentist in your pocket, helping you find an actual one in your neighborhood if you need one!
What are the challenges you faced during the initial days? And how did you push through?
There were multiple challenges that I personally faced during our initial years. Being a dental surgeon and giving up on my practice for a bigger purpose and teledentistry itself attracted a lot of criticism from fellow colleagues. Often, dental and medical practitioners are very resistant to adopting new ways, especially disruptive ones. Additionally, we had started much before the covid-19 pandemic, when telemedicine was not known. 
Also, it is a challenge to help new users accept and understand a new way of receiving oral care and to adopt lifestyle and routine changes for better oral health. Trust is the main thing in healthcare and we were able to earn it by creating easy-to-understand giving unbiased, transparent advice and opinions. 
The resistance in the medical community faced by me eventually came down and actually reversed post-COVID-19. I feel happy and glad to announce that today dentists all across India approach us to collaborate, connect and be our partner. 
Do you have a DentalDost app? If yes, then how it works, and is it available for both Andriod and iOS users? And how one can consult the experts from the app?
DentalDost is a cross-platform mobile app available for both Android and iOS smartphones. The mobile app relies on a machine learning model to assess existing and potential oral health problems. The ML model can identify existing and potential issues using various parameters. One can consult with the experts through helpline, chat, video calling features using the app.
Nowadays generally people avoid teeth health until it becomes worse, what is the advice you want to give to our audiences. And how one can maintain a teeth health? 
We are educating and empowering people into realizing that their mouth is the gateway to their entire body's well-being, it all starts there. So a healthy mouth is vital for a healthy life! Don't wait for your tooth to hurt before you go for a dental checkup. Maintaining teeth is easy if you follow the right sets of instructions following discipline. We are now holding people's hand in following that discipline and biannual dentist visit is now replaced with smart bi-monthly dental scan for free using the DentalDost app.
What is your vision and mission behind this company? And where you want to reach? Any future plans?
By making oral healthcare accessible through teledentistry and smart technology, we aim to take our mission of oral care for everyone, anywhere, anytime all across India, and create a world that is free of oral issues!
What have you failed at? And how you recover from that phase? Because being an entrepreneur is not easy, it's like walking on the stone each day. What boosts your mind when you face failure?
Failures and roadblocks excite me. I look at roadblocks as the next step on the ladder to success. I failed in my first entrepreneurial journey of promoting dental indemnity insurance. Every time I've failed at something, I noted my learnings, pivoted the strategy, and continued to fighting. 
In which cities you're currently serving? Any further expansion plans?
We have a national network of dental partners, to treat patients from all across the country.
We have offices in Pune and Mumbai today.
The next cities that we plan to focus on include Bangalore, Hyderabad & Delhi, some tier-2 cities as well. 
Geography is not a restriction for us since our user acquisition is through the internet.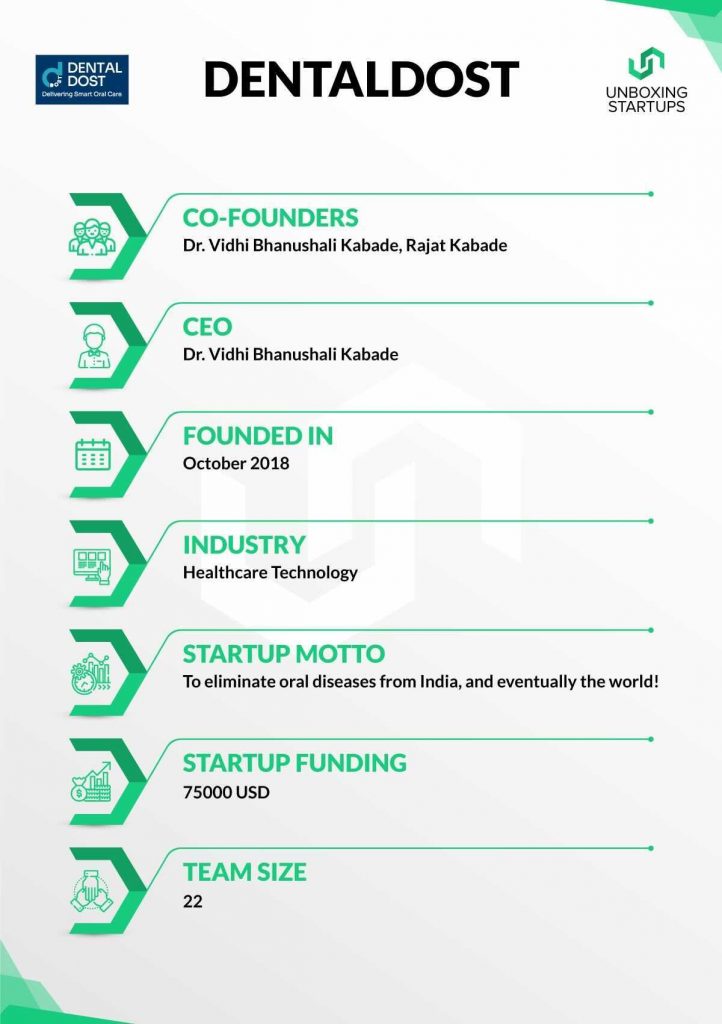 Any secret formula to young entrepreneurs?
Understand that businesses now are very different than two decades ago and the digital space is an unforgiving place.  Have crystal-clear focus, faith, determination, and be absolutely relentless.
Could you describe yourself in one word?
Gritty
Before we conclude the interview, anything you want to say to UnboxingStartups?
I really want to thank Unboxing startups for reaching out to us and for covering DentalDost and telling our story. You are doing a wonderful job of giving young startups a great platform to tell their story and highlight their mission!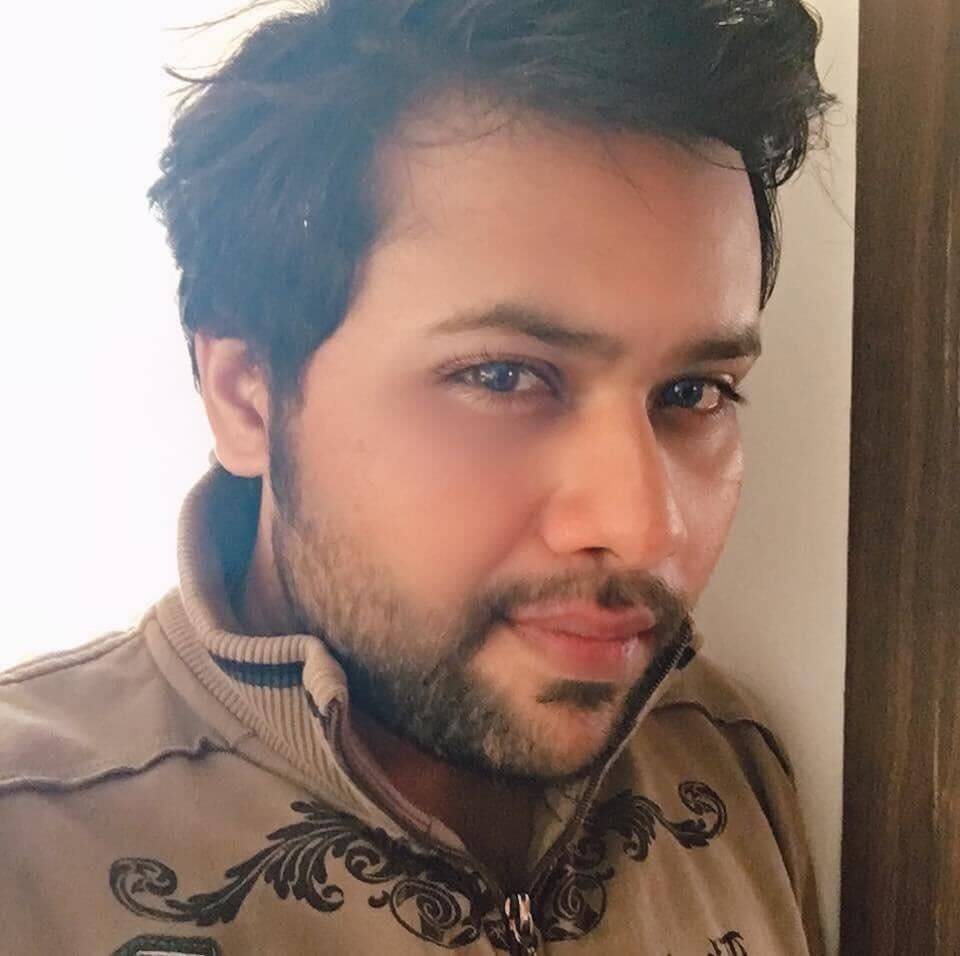 Suprotik Sinha is the Content Writer with Synkrama Technologies. He writes about technologies and startups in the global enterprise space. An animal lover, Suprotik, is a postgraduate from Symbiosis Institute of Mass Communication (SIMC) Pune. He carries 6+ years of experience in Content Writing, and he also worked in mainstream broadcast media, where he worked as a Journalist with Ibn7 ( now known as News18 India) and Zee Media in Mumbai.
Get Updates To Your Inbox
Twitter feed is not available at the moment.