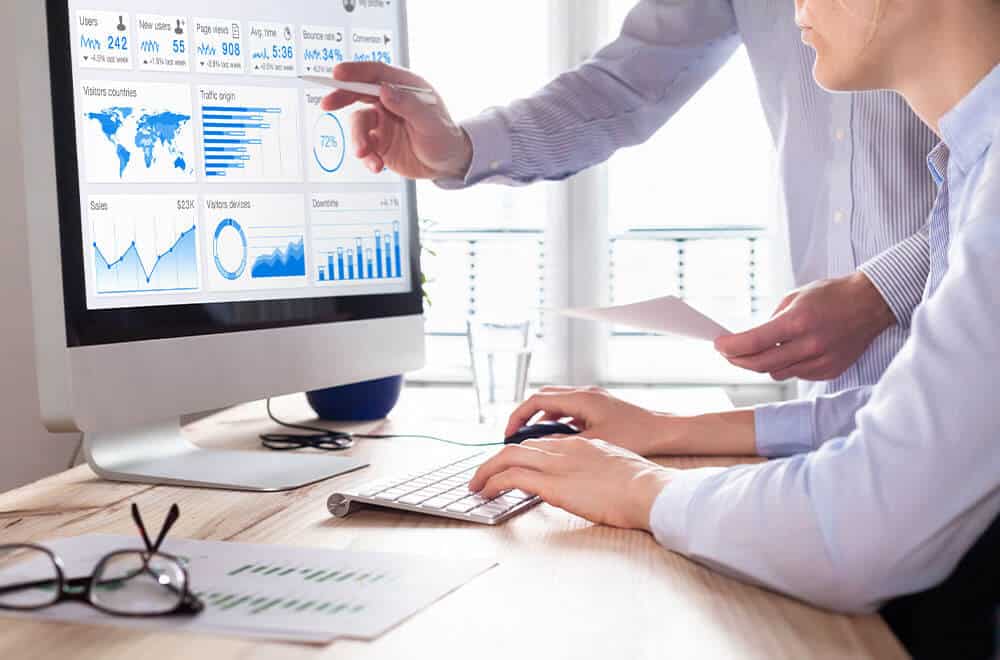 7 Ways to Drive Millions Of Traffic To Your Website In 2022
Reading Time:
6
minutes
Finally, you've launched the website, and now it's time to learn how to drive more traffic to your website. First of all, congratulations on achieving the other milestone. 
Establishing a startup is easy, but getting traffic and customers is not as easy as it looks. Do you know approximately 1.2 billion websites exist on the internet as per reports till January 2020? Every minute 370+ new websites go live worldwide. There is a cut-throat competition, and every brand is trying to show the difference and proving why they are best from the rest.
Unboxing startups is a platform where we deliver each information after research from various sources, and we always come with a valid point that can change the life of people. We are here to give the best information possible, and we are on a mission to promote startups and change readers' lives towards growth and development.
When it comes to generating traffic for a website, many things go into marketing to make things perfect and create effective strategies to pull web traffic from higher-ranked websites. So, yes, people love to read… so long as they gain something out of it.
Read on and fret no more! We will be covering some of the simple and effective ways of generating, redirecting, sustaining traffic on your own website.
This article will discuss every detail, how to increase traffic to your website to your startups and small business website.
Here are the seven proven ways to get millions of traffic to your website.
Write Stellar Content
Do SEO (Search Engine Optimization) for Your Website
Optimize your content for long-tail keywords
Run Giveaway Contests
Share on Social Media
Host webinars
Post on Quora
Hold a cup of coffee, and let's' begin: 
1. Write Stellar Content
Content marketing is an effective and easy-to-begin tactic. Approximately 75% of marketers actively invest in content marketing. No matter what kind of business you run, creating relevant and high-quality content can attract leads to your website. Good content represents your image in the market. 
Now the question is, what should you write? A starting point is to provide detailed answers to general questions your customers always ask. 
Let's say you run a finance firm. New customers always ask, 'how should I invest in that policy?' Then it would help if you wrote a how-to article outlining the key steps. And your leads would probably have the same questions. So when they Google it, they see your article and find out about your startup. 
Another way to start is to look at the content your competitors create. Research and analyze what your competitors are covering and whom they are targeting; we are sure you will get some ideas. And you will start writing similar kinds of blogs in your own innovative style.
2. Do SEO (Search Engine Optimization) for Your Website
Content can not win a battle alone if you do not create good SEO content. Suppose you want your website to rank higher on search results to drive organic traffic; you have to pay attention to these four crucial points. 
Using the appropriate heading tag

Utilizing image alt text

Creating internal links

Writing meta descriptions 
Properly managing your on-page SEO can help the search engine understand your content, therefore pushing it to the right audience.
Off-page SEO aims at improving the search engine's perception of your site's quality. Essentially, a search engine inspects how 'trustworthy' your site is by checking links to your site (how many links and what are the sites), mentions of your brand, social signals, etc. 
SEO techniques can get complicated and advanced. But ultimately, it's about building relationships and trust. Building real relationships can benefit you over the long term. And it will drive more traffic to your website.
Last but not least, every entrepreneur dreams of having higher organic traffic.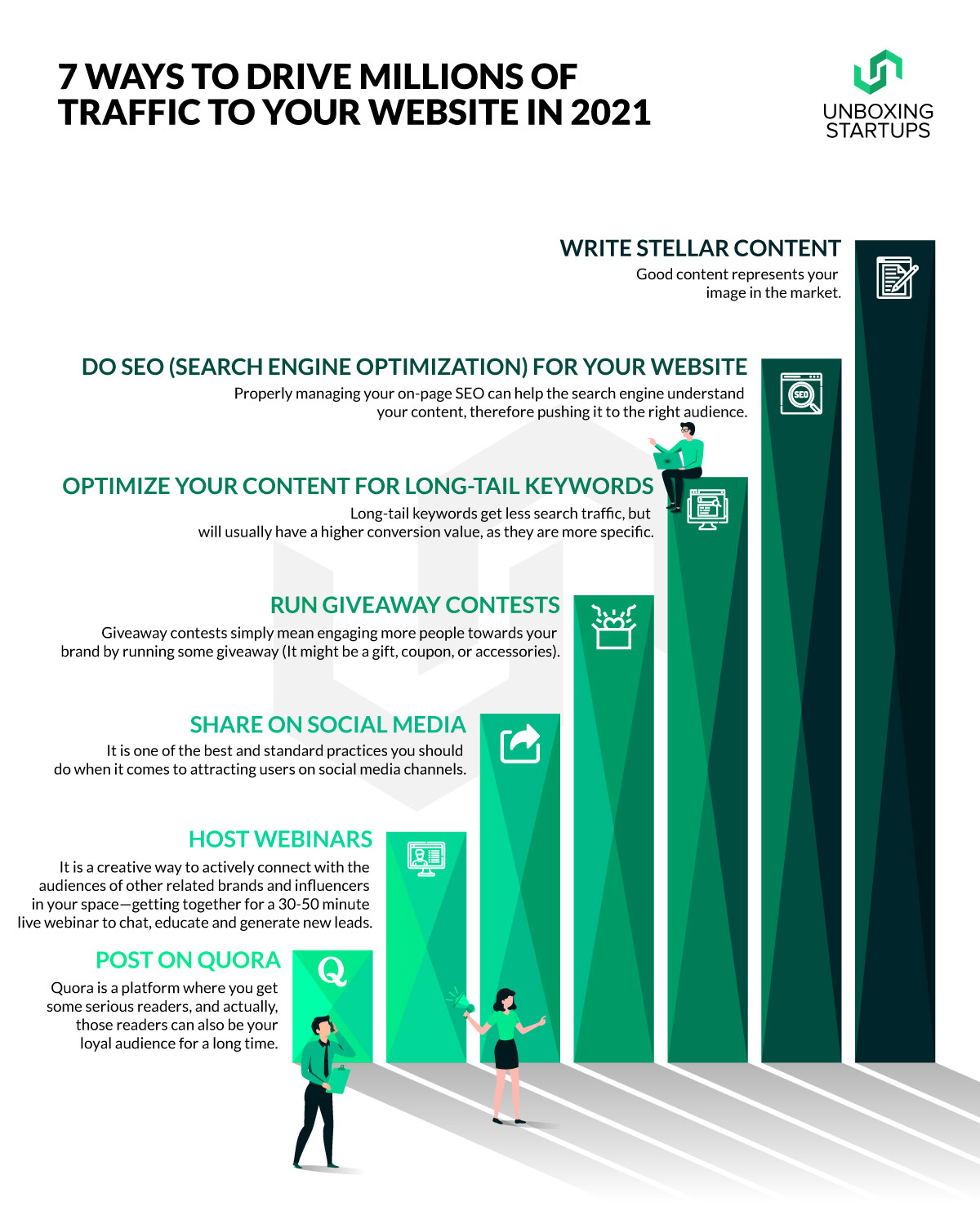 3. Optimize your content for long-tail keywords
Don't rush and target the most searched keywords; otherwise, you will be absorbed in the race if you do so. If your site already has a high domain authority (DA), you don't have to worry about this step as much. If you don't know what we are talking about, domain authority is a search engine ranking score that ranges from 1 to 100, and it predicts how well the site will rank in result pages—it's based on age, popularity, and size.
Your brand new website will have a ranking around 1, while sites like Facebook and Google have rankings closer to 100. As you get bigger and better, your DA score will improve and will get higher.
Because your site likely has a low score, you'll want to start targeting relevant keywords and phrases—but don't instantly aim for the most competitive terms like "business ideas" because you'll never make meaningful progress toward that goal. Instead, aim for long-tail keyword phrases, like "best side business ideas."
---
---
4. Run Giveaway Contests
We know budget is the main problem for most startups, but if you manage to run a giveaway content, which will add a feather to your hat. Imagine if you won a photo frame or a coffee mug for participating in a contest to share a blog post on your social media. The effort here is no more than just clicking a link to share the article on Facebook. You can do the same on your blog by giving away discount coupons and merchandise to regular readers who invest their time engaging with you.
In fact, on Youtube, you may have observed nowadays, most of the YouTubers run giveaway contests. Giveaways help them to get more subscribers, and they also get a massive amount of likes.
Note: We are not promoting Youtube or any YouTubers; it was just for your reference.
People love giveaways, and it can get costly to have a deal attached to every article. So you can mix it up by making this a customer acquisition strategy and posting these give away articles once a month instead of every day! 
5. Share on Social Media
It is one of the best and standard practices you should do when it comes to attracting users on social media channels. Merely sharing your startup website may not be able to stimulate interests, but content can. This is why creating stellar content is the first step.  
Besides sharing on your personal accounts, create business accounts on different social media channels to build your business's online presence. Always avoid a personal account when you want to post something related to your startups. A business account will be a more professional step when it comes to brand identity.
Specifically, if you plan to target business professionals, be active on LinkedIn. If your business has a visual content focus, Instagram and Pinterest are your best friends. And if launching a new product, Twitter will get your job done. 
6. Host webinars
It is a creative way to actively connect with the audiences of other related brands and influencers in your space—getting together for a 30-50 minute live webinar to chat, educate and generate new leads.
To put together a webinar, begin by choosing a topic that you're interested in and knowledgeable about and one that has a direct connection to the topics covered on your website. Next, you'll need to iron out the logistics (and tech tools) for hosting the webinar, including creating your partner list and sending outreach invitations. Then, once you have partnered on board, it's time to start promoting the event.
The best part about webinars is that everyone involved brings some of their own audience, and you can get your startup's message in front of new potential readers. 
7. Post on Quora
Quora is a platform where you get some serious readers, and actually, those readers can also be your loyal audience for a long time. Quora is a question and answer website that allows users to ask questions on any theme or topic and respond to others' questions. It has over approximately 250 million monthly active users – a huge audience base that you can tap into. 
To drive traffic to your website, actively participate in topics relevant to your business. When appropriate, you can include links for your website in your response or questions. 
Over time, you can build your authority on Quora and collaborate with influencers on the platform to promote your content and business. 
So, that's a wrap!
Driving traffic to your new website or increasing traffic to your established company was once an easy affair. But with the ever-increasing competition, budget restraints of startups, and lack of skilled team members, it is very challenging now.
On the other hand, too many fake traffic providers who promise fast traffic to your business website overpower the business owners and marketers. We hope this detailed information will help you express your very own website traffic generation plan that will ultimately increase conversions.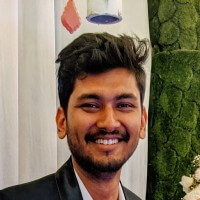 Founder of Cmile. Expert in mobile
 & web 
 development  Passionate about technologies 
 On mission to digitally 
 solve people's 
 problem. Love to use emojis 
Get Updates To Your Inbox
Twitter feed is not available at the moment.