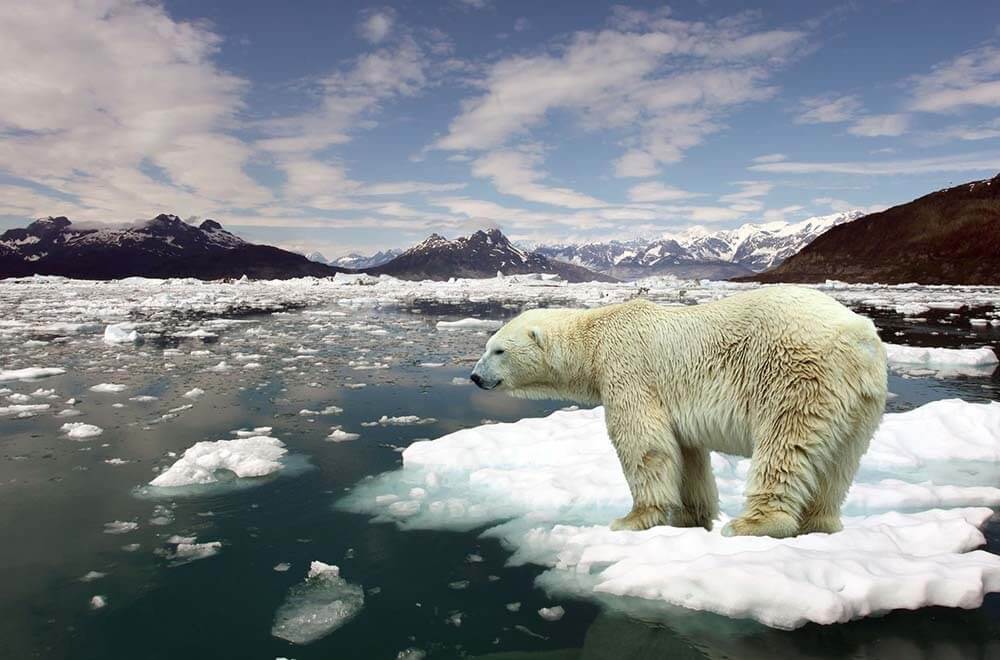 7 Innovative Startups Tackling Climate Change
Reading Time:
4
minutes
The distressing effects of climate change are undeniable. We've all witnessed heartbreaking news about whales washing up on shores with car parts in their stomachs, a starving polar bear, the deadliest wildfires in California history, and the worst tornadoes in Alabama in 30 years. The United Nations panel on climate change shows the red signal to the world of irreversible climate impact as early as 2030. Yet, despite mounds of indisputable evidence and the consistent toll on humanity, wildlife, and the environment, world leaders resist implementing urgent and transformative change in favor of economic growth. Thus, corporations, individuals, organizations, and local communities must cooperate and drive grassroots change.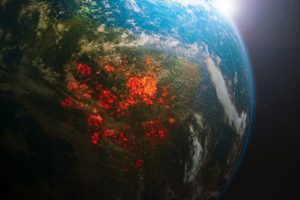 Generally, startups are founded by entrepreneurs who are passionate about solving problems in their day-to-day lives and the world around them, and many startups have jumped and worked towards the environment most innovatively.
To focus on those startups, we have listed the top seven startups addressing the most significant contributors to Climate Change. Here are the seven innovative startups you should look into.
1. Susteen Technologies – Germany
2. Deedster – Sweden
3. Fairbrics- France
4. Origami Energy- United Kingdom
5. Carbon Engineering- Canada
6. CarbonCure-  Canada
7. Novonutrients- United States
Lets' Begin:
1. Susteen Technologies – Germany
 Susteen Technologies is a spin-off from Fraunhofer research institution that uses patented thermo-catalytic reforming (TCR) technology to turn organic waste into bioenergy products. Susteen delivers decentralized processing plants for municipal waste management companies. The startup can process several tons of sewage sludge per day, which their technology converts into sustainable oil, gas, and biochar.
2. Deedster – Sweden
 Deedster is a digital platform that automatically presents your carbon footprint based on your consumption and lifestyle. The Swedish startup developed a platform for businesses and municipalities to educate people about climate change and reduce their footprint. The Deedster app connects banks, grocery stores, and credit cards to give the user a picture of their current consumption. Thanks to the app, sustainable living becomes rewarding as users get instant feedback on how they perform and receive tips on improving their lifestyles.
3. Fairbrics- France
At the current rate, fashion will soon account for approximately 26percent of the world's carbon budget for 2C warming. It already contributed 5percent of manmade emissions in 2015. Mindful of this, Fairbrics are developing the world's first scalable synthetic fiber with a net positive impact on climate change. Instead of producing polyesters from traditional fossil fuels, Fairbrics uses CO2 as a building block for synthetic fashion. Buckle-up.
4. Origami Energy- United Kingdom
As green energy begins to enter the Grid, the problem of managing the supply and demand of power is becoming ever more imminent. Solar panels generate energy when it's sunny, turbines when it's windy, but we need power all the time. Origami is a technology platform provider for the intelligent management of distributed energy assets, allowing the integration and optimization of a heterogeneous energy landscape.
5. Carbon Engineering- Canada
Carbon Engineering, founded by Harvard-trained physicist David Keith, has developed milestone lows for carbon capture operating costs. Those cost reductions have changed industry assessments worldwide.
When critics routinely railed against carbon capture as economically impossible, Carbon Engineering doggedly pulled down operating costs to a marketable level and set the foundation for many others. Doing so has helped move carbon capture from a techno-utopian pipe dream to a budding new industry.
Of course, Carbon Engineering is not alone in developing direct capture technology — and other factors have helped its efforts. For example, the Trump administration (previous government) in the United States miraculously approved the new tax provision 45Q, which incentivizes carbon capture and partially offsets initiatives such as those of Carbon Engineering.
6. CarbonCure-  Canada
It might sound surprising, but the global concrete industry accounts for an astounding 7percent of the entire world's carbon dioxide emissions. Fortunately, as it turns out, curing concrete with captured CO2 instead of the water commonly used can make the whole process less resource-intensive and become nearly permanent housing for the carbon itself. In addition, no underground storage is needed.
The CO2 is essentially mineralized through conversion into calcium carbonate during processing — trapping it safely away without the typical concerns of it leaking from an underground storage site somewhere.
Furthermore, the new mix of minerals within the concrete actually can make it stronger, creating an enticing market incentive for using fewer resources to make superior products. On top of that, manufacturing processes can be substituted into existing facilities and require smaller amounts of time to cure (about 24 hours, compared to the typical one to four weeks). CarbonCure is among the frontrunners developing this process.
7. Novonutrients- United States
Carbon sequestration will be essential to curbing our march towards 2C (the 2C committed limit is the long-term stabilized 'equilibrium warming of long after 2100) of global warming. But what to do with the carbon? Novonutrients say, why not turn it into fish food. Their technology captures industrial waste CO2 and, through industrial biotech, turns it into protein for the $100 billion aquaculture market—a circular economy solution not only to global warming but overfishing and food security.
---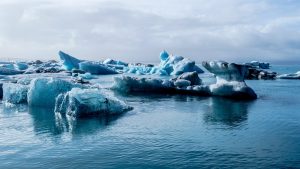 Conclusion
Artificial intelligence is a general-purpose technology with immeasurable potential. There is perhaps no AI application that matters more for humanity than decarbonizing the atmosphere and slowing climate change. The opportunity for economic and societal value creation is virtually unbounded.
It is difficult to imagine a more worthy field for AI entrepreneurs, operators, and researchers to devote themselves to in the decades ahead.
---
Also Read: 3 Strategies All Startups Have to Ensure Business Growth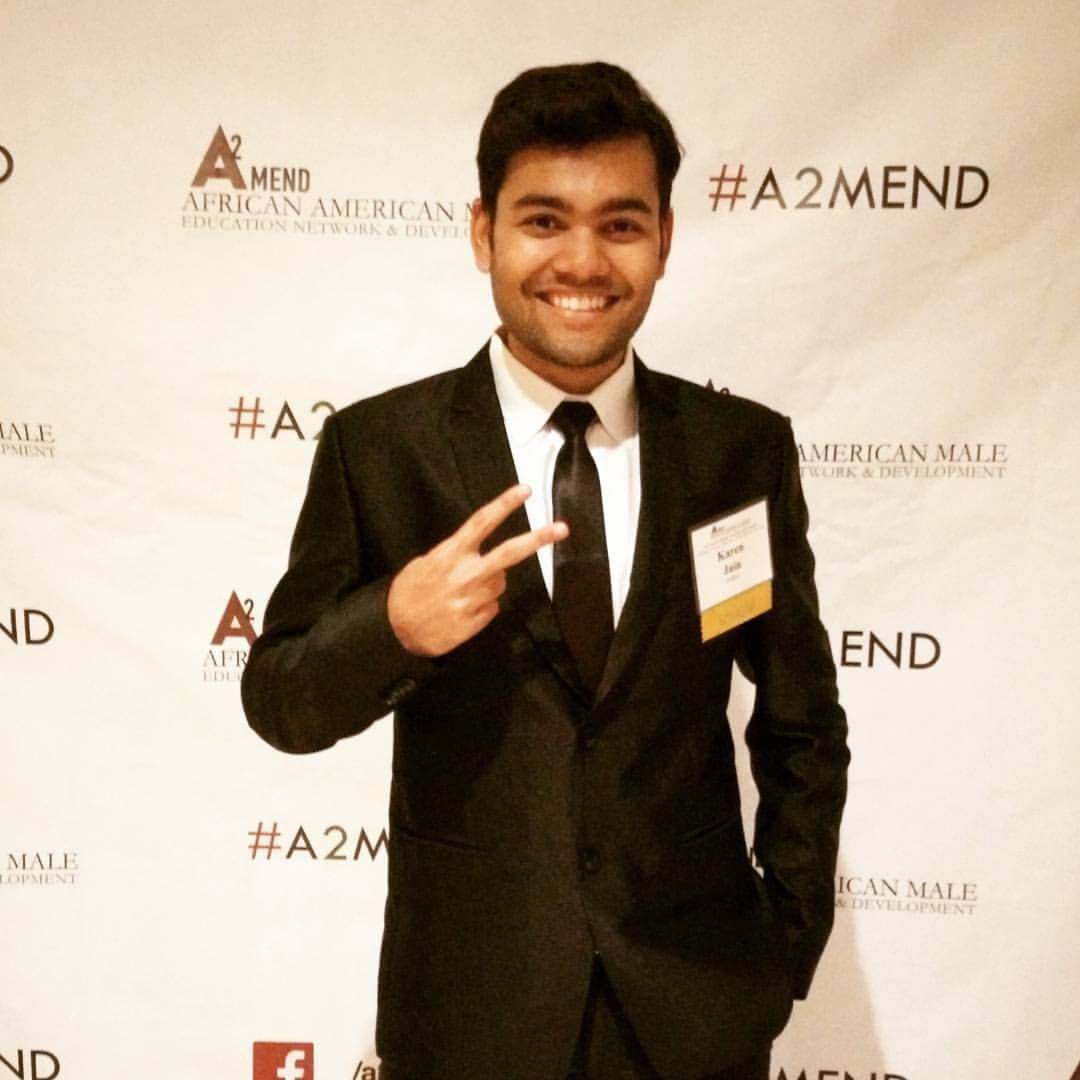 Born in the family of entrepreneurs and have inherited the same. Started building applications in order to pay for my tuition. Later founded a tech company, marketing agency, and media outlets.
Get Updates To Your Inbox
Twitter feed is not available at the moment.