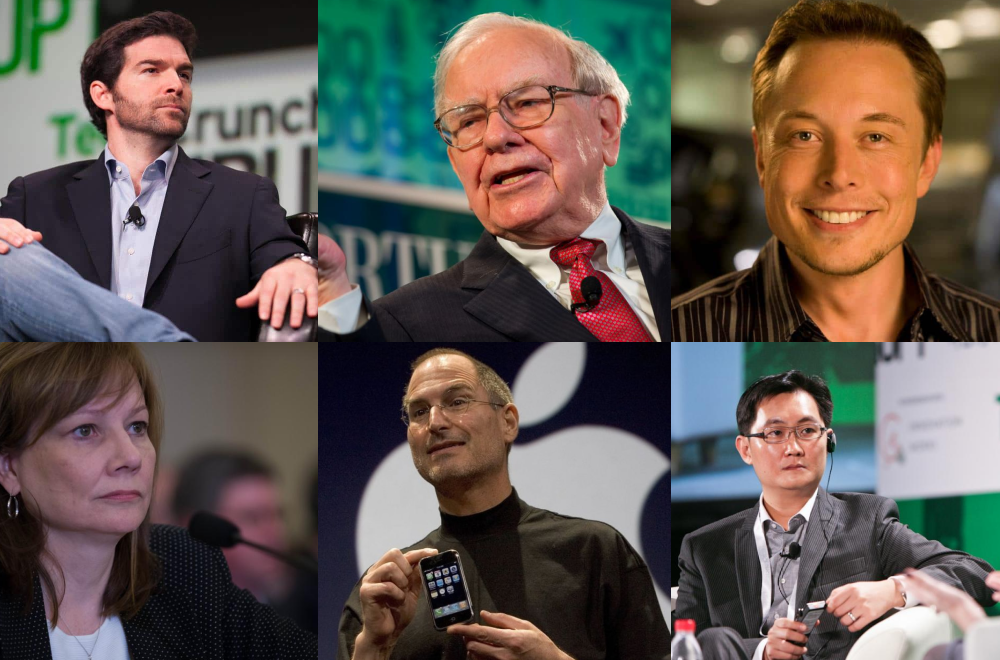 7 Greatest Business Leaders of All Time I Unboxing Startups
Reading Time:
6
minutes
We are sure everyone must have read history once in a lifetime, and you know that many empires came and gone in the past. In the same way, companies rise and fall with time in business, but some successful business leaders create a mark and lead the world with their leadership skills. Therefore, the world acknowledges them for their success.
A great business leader motivates others and encourages you to give your best in the organization. If we turn back a few pages, we can see how some of these leaders helped sink companies and bring them back to the top positions. For example, Microsoft helped Apple financially, and on the other side, Elon Musk first decided to talk to Apple about selling Tesla. Still, later, he decided not to sell the brand Tesla. Therefore he decided to work hard on futuristic cars and work towards future technology.
If you want to grow and taste success in your business, you came to the right article because we will talk about some business leaders who changed the world with their strategy, innovation, and technology. We request you to read till the end, so you don't miss any crucial part of the article.
Here is the list of the 7 Greatest Business Leaders the world has ever produced.
1. Steve Jobs – Co-founder of Apple Inc.
You can't make a "greatest "business leaders" list without keeping Steve Jobs out of the list. Although Jobs had worked hard from the initial days, he dropped out of college because his family could not handle the financial burden of his entire education. He unofficially continued to audit classes, living off free meals from the local Hare Krishna temple and returning Coke bottles for change to get by. Jobs credited the calligraphy class he stopped in on as his inspiration for Mac's revolutionary typefaces and font design.
Jobs went on to have an incredible and extraordinary career, eventually forming the Apple Computer Company with his childhood friend and electronics expert Steve Wozniak. Often referred to as "The Grandfather of the Digital Revolution," Steve Jobs revolutionized the market, and he is an idol for many. He teaches us how to build products that consumers expect without compromising quality. He is the only one who has shown the world how to launch a mobile phone in public in 2007. When he officially launched the original iPhone. His influence will be felt for many digital generations to come.
You can read the Steve Jobs Biography here.
2. Bill Gates- Co-founder of Microsoft
When the name Microsoft comes, the first thing that comes is Bill Gates, that's the kind of 'Aura' he had created in the people's mind.
Gates had developed an interest in computer programming at a very young age. He created Microsoft and developed the Windows operating system (OS), which continues to be tremendously popular. He developed Windows OS, a robust system that can't be replaced anytime shortly. Windows power the majority of PCs and Laptops. Mac OS has a different market and fan base, but Windows hugely dominate the market. After the failure of Windows 8, the company bounced back strongly with the introduction of Windows 10 in July 2015.
Like many other famous entrepreneurs, Bill Gates is also known for his philanthropic activities, donating considerable money to charitable organizations. For example, Gates established the Bill and Melinda Gates Foundation in 2000, a private philanthropic foundation dedicated to reducing poverty, improving education opportunities, enhancing health care, and providing access to technology worldwide. Gates himself has donated over $28 billion to the foundation he works for.
3. Elon Musk, Founder and CEO of SpaceX and Tesla
He doesn't need any introduction; he is one of the wealthiest people in the world. Elon Musk was born in South Africa in 1971. In his early days for higher education, he came to the US to study economics and Physics at the University of Pennsylvania. After his graduation in 1977, he co-founded X.com which is known as PayPal. And today, PayPal is one of the largest online payment platforms on the planet.
In the same year he sold PayPal, Musk founded SpaceX with a mission to target Mars and make space travel more affordable. And in 2003, Musk founded Tesla Motors, with the core focus to become the first mass-producers of electric vehicles. Although Tesla claims that no one can hack the system in the car, Tesla offers Auto-Pilot mode; just set the location in GPS and sleep you will reach your destination.
He is a man of words. After the inevitable failure of SpaceX rockets, he didn't give up, and later, he successfully launched the rocket. As per reports, he works 18 hours a day, and when he goes on vacation or takes leave, the company suffers loss. He gave electric vehicles new wings and showed the potential of e-cars.
The next mission of Musk is to send humans to Mars by 2030 and build a colony on that planet.
4. Larry Page- Co-founder of Google
When it comes to Google, Larry Page comes in the limelight. Google search has become a part of the daily routine where we take help from the search engine. So can you imagine how much people are dependent on Google, or can we say how much Google has influenced us? It's like without Google; we can't survive, thanks to Larry Page for founding the biggest search engine, Google.
It's no wonder why Larry Page became interested and later an entrepreneur within the computer science industry.
In 1995 Larry met Sergey Brin, who was a fellow Stanford student. They became close friends and eventually went into business together in 1996, forming Google Incorporated. Larry, alongside his partner Brin ran Google Inc. as co-presidents of the company until hiring the CEO Eric Schmidt.
In 1999, just three years after they went into business, Larry and Brin accepted a $25 million investment from Kleiner Perkins Caufield and Sequoia Capital after being hounded by investors.
By 2001 Google, now global, was producing profits of over $100 million, and by 2003 had raised those profits to $960 million, a massive amount of growth in just two years!
You can read the Larry Page Biography here.
5. Tim Cook, CEO of Apple Inc.
Cook is the CEO of the most valuable company globally, Apple. The Cupertino giant's journey from $2 trillion to $3 trillion only took 500 days. Thanks to the leadership of Tim Cook. After the death of Steve Jobs Tim Cook in 2011, Cook overtook the company, and in August 2018, Apple became the first company that surpassed the $1 trillion mark.
People had also commented that Tim Cook didn't deserve to secure that position, and some said that Apple had lost its innovation the way it was during Steve Jobs. But with his strategies and leadership, he shattered all speculations and rumors with the success of Apple Inc.
He has also led a very public battle against the FBI and demanded that Apple create a backdoor for users' iPhones.
6. Warren Buffet, CEO of Berkshire Hathaway
Considered the "Oracle of Ohama," Warren Buffet is one of the most successful business investors of all time. He is the CEO of Berkshire Hathaway, a multinational holding company that handles billions of dollars worth of stocks every year.
Buffett's eerie intuition of the financial market produced astounding amounts of wealth for him and his colleagues. He consistently ranks near the top of the wealthiest people in the world list. In 1994, he bought shares of Coca-Cola (Coke) and at present holds 400 million+ shares in the company. And the more amazing thing is still he hasn't sold a single share.
Many top financial holders try to match Buffett's expertise and approach to stocks and trading, but no one can even come closer to Warren Buffet when it comes to showing its presence in the stock market. Interestingly, like Bill Gates, Buffett has pledged to donate the vast majority of his wealth after his death.
7. Travis Kalanick, Founder of Uber
He founded the company Uber in 2009. Within these 13 years, Uber services have reached every part of the world. Unfortunately, he did not have much money to buy a car and start the services. Therefore he developed a navigation system that is connected with Uber. They developed an app where a customer can easily book a cab from the app. He made traveling convenient and easy. In Dubai, Uber has officially launched the AirTaxi, which means you can book a helicopter.
Today, Uber is the leader in personal travel services, putting a substantial strain on the taxicab industry. Kalannick's service proves once again that people prefer the convenience of technology over traditional and outdated methods.
Learning Lesson for Entrepreneurs
With the above information, all we can say is first show confidence in your business/company. No matters what the situation is, always back your team and employees. The other thing you should consider is to stretch your decision-making capabilities, make the perfect decision when the company requires it.
You have to accept that every leader had started from small. They now run million-dollar companies because they took the right step and their strategies worked according to their needs. So forget what the world is saying, if you successfully understand the need of your target customers, that's enough, you can shut the mouth of people with your success like the way Tim Cook proved why he is the best in his business, after the Steve Jobs it was tough to fill the shoes. Still, he did it right in his own way.
Lastly, it will be tough for you if you're not capable to think out of the box. With the above information, you can see these all business leaders had adopted different paths, and their style of running a business is very different than the rest.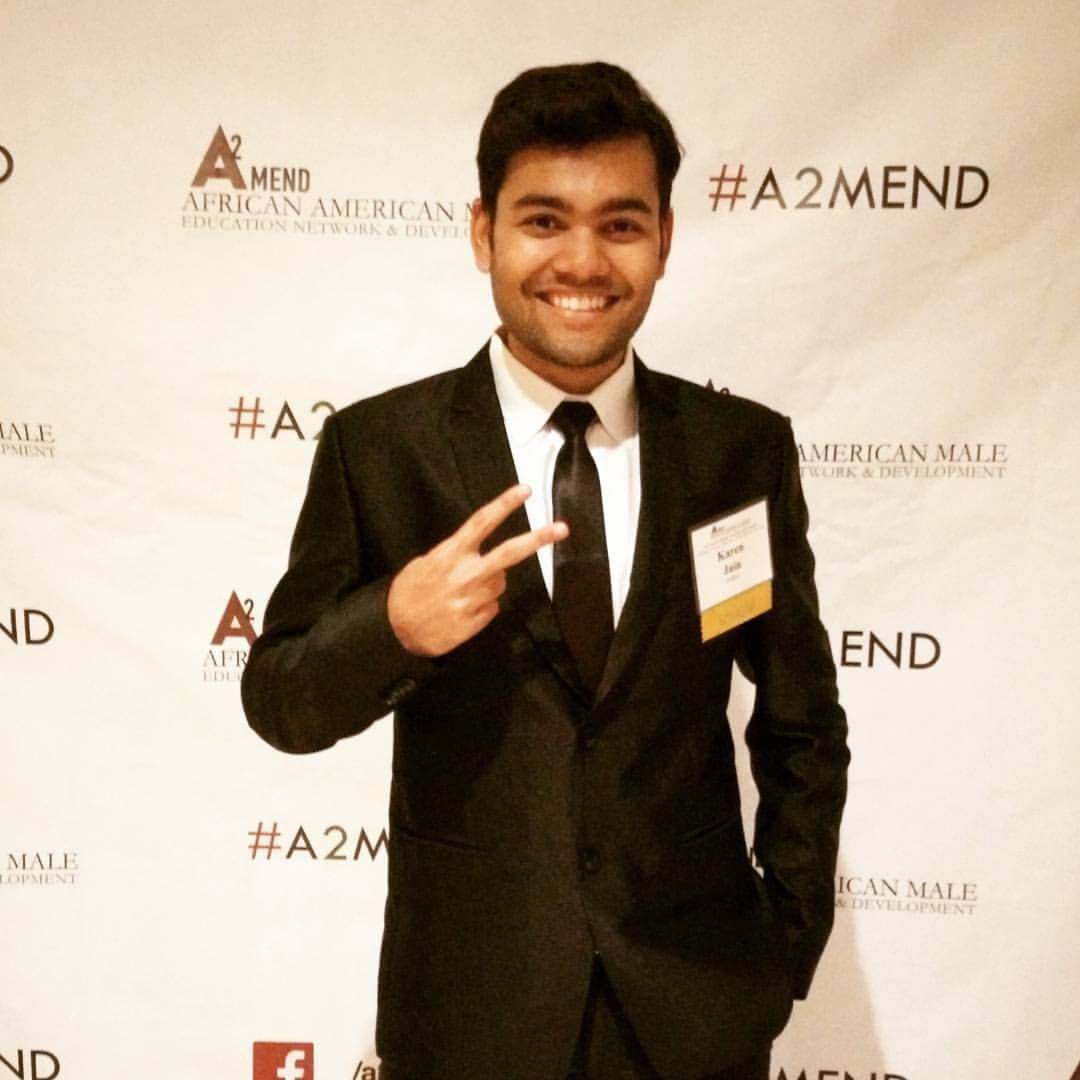 Born in the family of entrepreneurs and have inherited the same. Started building applications in order to pay for my tuition. Later founded a tech company, marketing agency, and media outlets.
Get Updates To Your Inbox
Twitter feed is not available at the moment.