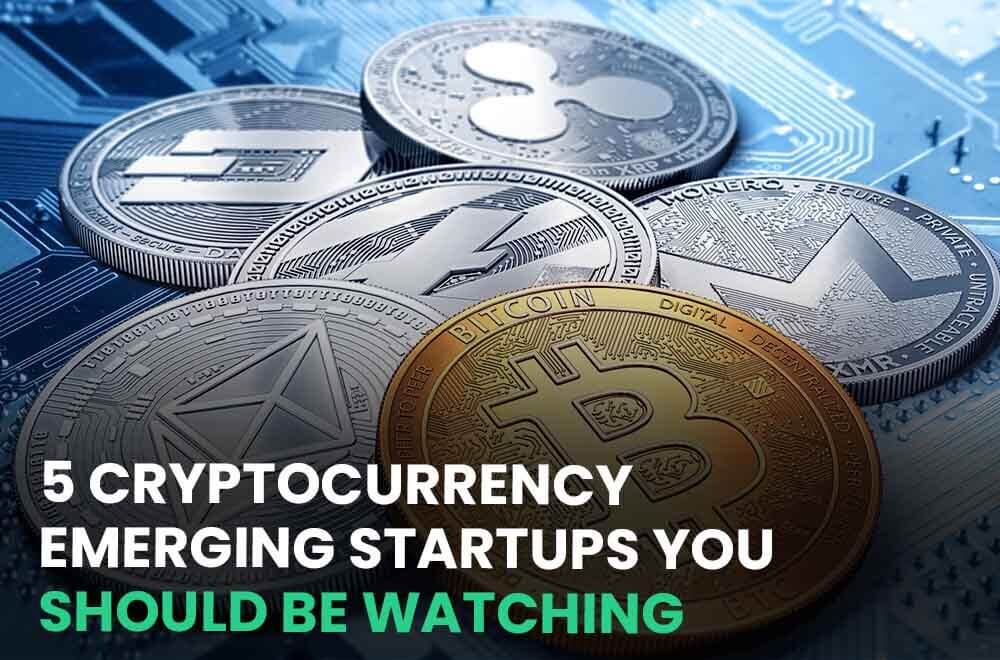 5 Cryptocurrency Emerging Startups You Should be Watching
Reading Time:
4
minutes
Things differ from other industries when it comes to cryptocurrency because every country has some different norms when it comes to cryptocurrency, but that doesn't affect the popularity of the use of digital currency, especially in the US and European countries.
Over the past few years, Cryptocurrency startup companies have boomed, and some have grown rapidly and become big names. According to Crunchbase, many cryptocurrency startups started around 2015, the majority of which are for-profit and work in financial services, payment processing, and software.
Many cryptocurrency startups failed, but this happens when it comes to startups, but startups bounce back strongly every time. Some banks do not allow companies that deal with cryptocurrency to open bank accounts with them. As we said, every country has set a different approach towards cryptocurrency.
What Is Cryptocurrency?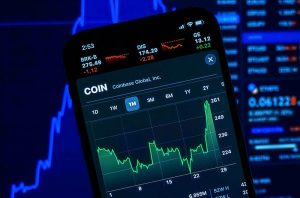 Cryptocurrency is a digital payment system that doesn't depend on banks to verify transactions. It's a peer-to-peer system that enables anyone anywhere to send and receive payments. Instead of being physical money carried around and exchanged in the real world, cryptocurrency payments exist purely as digital entries to an online database that describes detailed transactions. When you transfer cryptocurrency funds, the transactions are recorded in a public ledger. You store your cryptocurrency in a digital wallet.
Cryptocurrency got its name because it uses encryption to verify transactions. This means advanced coding is involved in storing and transmitting cryptocurrency data between wallets and to public ledgers. Encryption aims to provide security and safety 24/7.
In this article, we'll highlight the most interesting cryptocurrency startups that you should be watching.
Here are the top Five cryptocurrency startups you should be watching.
Keep an eye on them all!
1. Javvy
2. SpectroCoin
3. Harbor
4. Digital Currency Group
5. Binance
Lets Begin:
1. Javvy
Headquartered in: Atlanta, Georgia, United States
Javvy is a cryptocurrency startup endeavoring to replace all cryptocurrency exchanges and wallets, which is not easy. They are creating a universal wallet that can support all cryptocurrencies as well as a decentralized exchange.
Javvy does this by being linked to multiple exchanges, eradicating the need to open multiple accounts with different exchanges. They have also created the Javvy utility token, which can be used to get 50percent off on fees.
In Javvy's ICO, they raised approximately $7 million by the 30th of April 2019.
2. SpectroCoin
Headquartered in: London, United Kingdom
With SpectroCoin's wallet, users will be able to store Bitcoin, Ethereum, NEM, and Dash. Aside from their wallet, SpectroCoin also operates as an exchange.
Cryptocurrency startup SpectroCoin is also behind Bankera, a cryptocurrency lending service. They aim to fundamentally become a bank and bridge the gap between traditional banking and cryptocurrency.
Bankera plans to use blockchain technology to limit the number of counterparts involved in banking, making it easier and cheaper to make payments.
They want to become the ideal place for all financial services, which is a big goal and use blockchain technology to offer unmatched services.
SpectroCoin also offers a Bitcoin debit card that can be used in over 30 million cash machines and more than 25 million shops. 
3. Harbor
Headquartered in: San Francisco, California, United States
Cryptocurrency startup Harbor is involved in tokening securities using blockchain technology. By doing this, the startup makes it faster and more convenient to buy and sell securities.
The company's primary focus is largely on equity and startups; however, they have also looked into investment funds, tokenizing real estate, and even fine art pieces.
In a sense, owning a tokenized security is very much a traditional stock, but by tokenizing it and allowing for liquidity, they hold the capability to attract more investors.
It is like making stocks work in the same way as ICOs; only the major difference will be that they are fully compliant. This may make buying investment products easier for everyday people and enable them to profit from this.
Harbor was founded by CEO Joshua Stein and raised $40 million in 2017 and another $28 million in April 2018.
4. Digital Currency Group
Headquartered in: New York, United States
Founded in 2015, Digital Currency Group is perhaps one of the largest cryptocurrency startups investing in cryptocurrency businesses globally.
Digital Currency Group was created by Barry Silbert, who previously founded SecondMarket (now known as NASDAQ Private Market).
Today, Digital Currency Group has invested in over 150+ companies and is considered the most active cryptocurrency investment company. Silbert started investing in Bitcoin companies in 2013 and has never looked back, believing that Bitcoin may replace gold one day.
He also believes that cryptocurrency speculation is a good thing as it builds the ecosystem and liquidity needed for cryptocurrency to be accepted by everyone.
One of the biggest companies the Digital Currency Group has invested in is Coinbase.
5. Binance
Headquartered in: Cayman Islands; Mahé, Seychelles
Founded in 2017, Binance has become the largest cryptocurrency exchange globally with a huge list of cryptocurrencies available to trade and is by far the most successful cryptocurrency startup.
Originally, Binance started in China, but after they implemented stricter rules on trading cryptocurrency, it moved to Japan.
However, Japan also put stricter rules on trading cryptocurrencies as well; Binance moved its headquarters to Malta. Binance is headed by CEO Changpeng Zhao, one of the most influential persons involved in cryptocurrency today.
Zhao has immense experience in cryptocurrency and trading; before Binance Zhao previously founding Fusion Systems, which built high-frequency trading technology for brokers.
Binance also launched Binance Coin, a utility coin that allows traders to buy cryptocurrency at a nominal rate when used.
Why should traders watch cryptocurrency startups?
The development of cryptocurrency startups is vibrant to cryptocurrency traders, not just because they can be assets to invest in.
Simply, the more cryptocurrency is accepted and used, the more valuable it becomes, and cryptocurrency startup companies are one way to achieve this.
On top of that, the more people use a cryptocurrency, the more liquid it becomes. That means it is easier to buy and sell. Traders need liquidity; without it, it is almost impossible to make a profit from trading. 
Cryptocurrency traders should always be on the lookout for cryptocurrency startups and track how the technology is evolving. Additionally, cryptocurrency traders should keep their eyes peeled for any changes affecting Binance and Coinbase.
Also Read: Why are Tax and Accounting Services Necessary for Startups?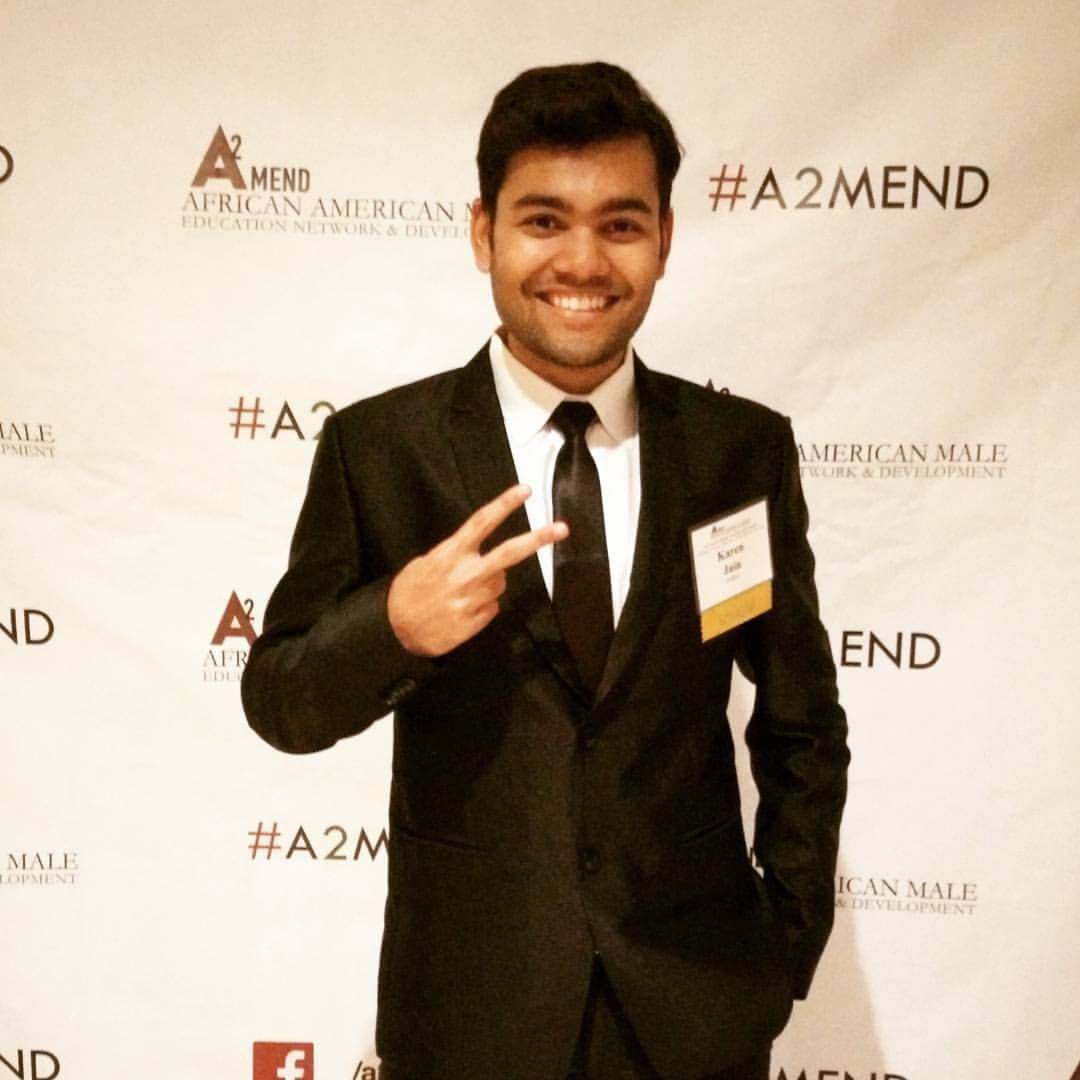 Born in the family of entrepreneurs and have inherited the same. Started building applications in order to pay for my tuition. Later founded a tech company, marketing agency, and media outlets.
Get Updates To Your Inbox
Twitter feed is not available at the moment.