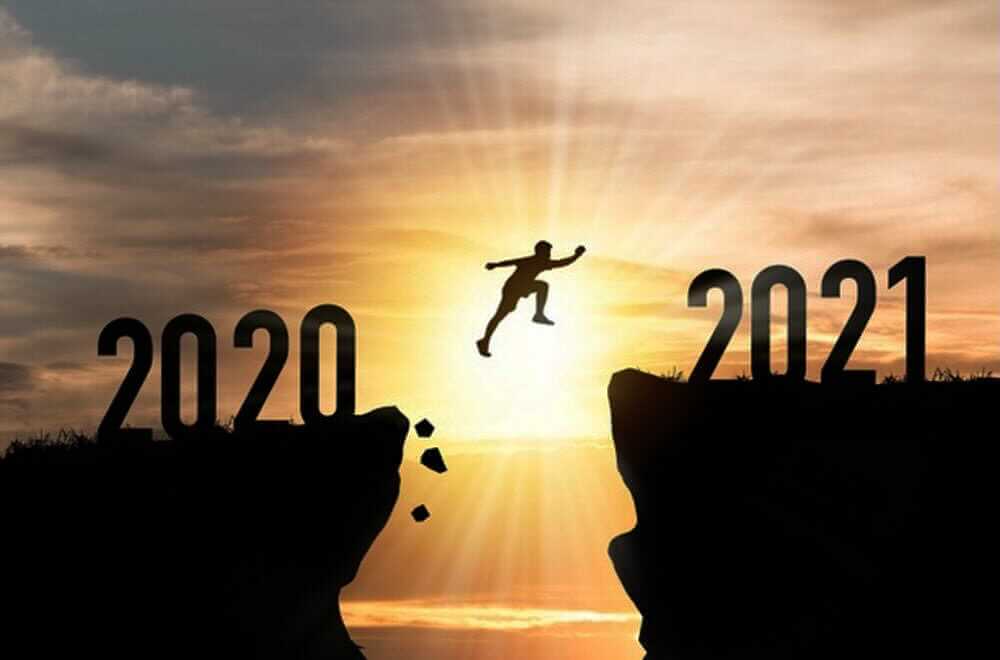 4 Key Startup Lessons To Take Into 2021
Reading Time:
7
minutes
As 2020 ends, most of us are thankful to bid farewell to a year, which quite honestly, was like no other, one anxious with fear, sadness, and challenges. 
Yet, despite the hardship of the COVID-19, 2020 will also go down as a significant one for all the rapid developments it has brought about — many of which promise a brighter future.
Recently, at the Singapore FinTech Festival, Bill Gates said, "Even though the pandemic has been terrible, it has pushed some of these innovations, including in how quickly we make vaccines. So there is a bright side, and we need to take full advantage of that while not forgetting that we were not prepared."
The pandemic has forced startups to modify and update day-to-day operations and adapt to doing business primarily online.  COVID-19 continues to push people outside their comfort zones and restrict people to do their daily tasks at ease.
In this article, we're going to share the top major four lessons that small businesses/startup have learned as they navigated an uncertain year. Hold a cup of coffee, sit back and kindly read till the end.
Don't be scared to try something new
Do more business online            
Gather and take action on customer data
Prepare for uncertainty


---
1. Don't be scared to try something new
Some startups come out strongly but after some time they fail, there are multiple reasons like lack of innovation, financial crunch and many others. However, once your startup picks up, and there's a ton of stuff on your plate each day, and it's easy to get stuck in the old routine. But 2020 has taught us to learn something new and implement the change.
In 2020, COVID-19 took away the option of staying and working in a similar routine that had been working in the past. Acclimatizing to changes in health and safety protocols became an essential part of life, and everyone was forced out of their comfort zone. This resulted in startup owners globally becoming more informative, creative and inventive in how they did businesses. 
For many, this "forced restructuring" resulted in finding a new path to conduct business that will help them outside of the pandemic situation. So, while you're getting used to or familiar with how things have changed, be aware that they're still changing and it will be till it doesn't settle into a new proper routine. Instead, keep discovering new ideas, trying new things, and innovating creative ways that you can do business. 
Take a look at what's ahead of you
No need to sit in your office day and night and think what's next. This way, you will never come to a solution. There's ample information that can lead you to your new experiment.
Your consumers are a fantastic source of information. They know what they like about your company and whatnot, and they also know what they'd like to see that you currently don't offer.
To make great things ahead, try to start something on a small scale. You don't have to completely face-lift your startup (although it might have felt that way in 2020). What is important is to think about what things you are currently doing that you could expand upon, how you can do a few things better, and what new innovative things you can potentially try out on a small scale.
2. Do more business online
2020 brought many challenges that forced us all to think inversely about how we live, interact, and do business. For startups, surviving means fulfilling their customers' needs and demand; in pandemic business owners have understood that online business is equally important when it comes to the offline market. With ongoing concerns about friends and families' health and general well-being, consumers look for safer ways to get the products and services they required. 
Namely, they went online.
Time to take your business online

.
Having an online presence has always been important, but we understood the importance, especially during a pandemic, but now it's undeniably critical. And it all starts with having a mobile-responsive website. This is a place where you can direct people and communicate with them to learn more about who you are and what problem you are fixing for them. 
Taking your business online is not just reaching all over the world; online business expands and opens your business to new potential customers that may not have been reachable in the past period.
Use email and social media platforms to drive business

.
Once your business goes live, you need to bring people to your website to generate revenue. That means using other platforms like email, social media and online brand promotion help to connect with your existing consumers to drive repeat business and gain new customers. The practice is one of the best and cheapest way to drive more customers to your website.
Email marketing is not new, but entrepreneurs have understood that it can be a game-changer in building relationships with your customers. It allows communicating directly with your customers, provides opportunities to educate them on new products and services and drives them to make a purchase ultimately. As per the latest US report, approximately 67 per cent of consumers have purchased as a result of an email marketing message.
Social media marketing is also an ideal way to reach new customers by getting your startup name out there. And brand awareness and recognition is a crucial part of growing your business and generating revenue.
Any company can maximize their benefit from using various social media platforms, but that doesn't mean you have to be on every social media platform. We personally recommend starting with one platform. The social platform you start should be there where your audiences are. For example, if your company provides services to other businesses (B2B), you will probably want to start with LinkedIn instead of Instagram. This was just a suggestion, rest you can be on many social media platforms as per your wish.  
Actions you can take
1- Sell products and services you offer online. Set up an online store or create a Shoppable Landing Page.
2- Use email marketing and social media marketing tools to drive business to your website or online store.
3- Review offline activities to see how you can move to an online format.
3. Gather and take action on customer data
Do you know as per experts customer data can play a key role in your startup success? As you've likely heard the phrase, "the money is in the list," 2020 highlighted the importance of being able to reach your customers directly — especially as many entrepreneurs found themselves needing to communicate changes made to day-to-day operations. 
Those companies that had email addresses were able to get regular updates to their consumers without worrying about algorithms on social media limiting their reach. 
Secondly, using data like demographics, and past behaviors allowed them to dig deeper to highlight current products and the availability of the latest offerings to the people at the right time.
In 2021 and beyond, you'll want to continue focusing on gathering contact information like email id and contact numbers and then taking action on what you learn from the data. 
Think and Understand that not every contact is the same
Today, the audience expects the messages they receive from you should be relevant and something meaningful. The better you do research based on their interests and demographics, the better you can create more relevant and meaningful messages. 
For example, a real estate agent would want to communicate and deal with buyers, sellers, and past clients very differently.
You can even use click segmentation features to group contacts based on links they click in their email. You can also automatically create segments based on specific criteria such as contact activity, list membership, contact details, and tags. 
How to get even more data you can use
Something as simple as sending out a primary survey to collect customer preferences can point you in the right direction. Syncing your contact details from multiple platforms that you use can also provide more insight into your business opportunities. 
Deliver more meaningful experiences to your customers automatically
Suppose you're using an e-commerce platform (such as Shopify, BigCommerce, or Magento) and have a list size of five thousand or more contacts. In that case, you can tap into artificial intelligence (AI) that learns and adapts customer behavior and automatically determines the precise next best action for sending relevant and something meaningful email campaigns that lead to sales.  
Actions you can take
1- Collect emails and more at every touchpoint
2- Dig into your reports to find new opportunities
3- Use advanced techniques like segmentation and behavioral analysis to get even better results
4. Prepare for uncertainty
Nowadays, it seems like anything is possible at any time, and there is no surety about the future. The only thing certain about the future is that it's uncertain, so it's essential to prepare for that. It is impossible to plan for the unexpected situation, but there are some important concrete steps you can take now to make your startup more prepared for anything that might come your way.
Now is the time to think, reorganize, re-prioritize, and re-imagine crucial business infrastructure, crisis plans, and resources to safeguard you're set up for success, whatever comes next.
Assess the efficiency of your "normal" operations
First of all, you'll want to ensure that your startup operations are running as smoothly as possible. You want to establish your initial online presence making sure your business is adequately staffed at the same time you're trying to adapt.
When COVID-19 hit for the first time, business owners that had their day-to-day operations running like a well-oiled machine with accurate cutting had more time to take advantage of the resources available to help them power during the pandemic. 
Put your best effort to anticipate anything in your startup that could gum up the works which help to lead your business through a quick change.
Ask yourself:
Where can I turn for business guidance?
 In adapting to the COVID-19, many startups leaned on support from their local chamber of commerce, the U.S. Small Business Administration. Take time to figure out where you can find the best guidance for your company.
What resources do I need at the time of crisis?
 Ask yourself, do you need a legal advisor on-hand? How about a go-to financial advisor? It's better to understand these things and identify helpful resources now, rather than in your time of need.
Take precautionary measures now

.
In order to think a lot about the questions, you can test your preparedness for uncertainty by analyzing and imagining a scenario and check how your business responds (pretend).
Actions you can take
1- Assess the efficiency of your current daily, weekly, and monthly operations. Look for opportunities to streamline and automate if possible.
2- Take stock of the resources available to you and identify any additional resource needs you might have.
---
A Startup lessons to be learned
2020, was the year of ups and downs, but still millions of startups survived during the pandemic. One of the best things we learned is "how to survive in crucial situations with limited resources." Well, startups also did the same, the majority of the startups faced a financial crisis, but still online business showed a path and established a new pillar even during lockdown. Still, the COVID-19 is not over, but startups have learned and break the deal, how to survive and earn during this period. 
With the above information, we hope you have understood what startup lessons you need to take into 2021.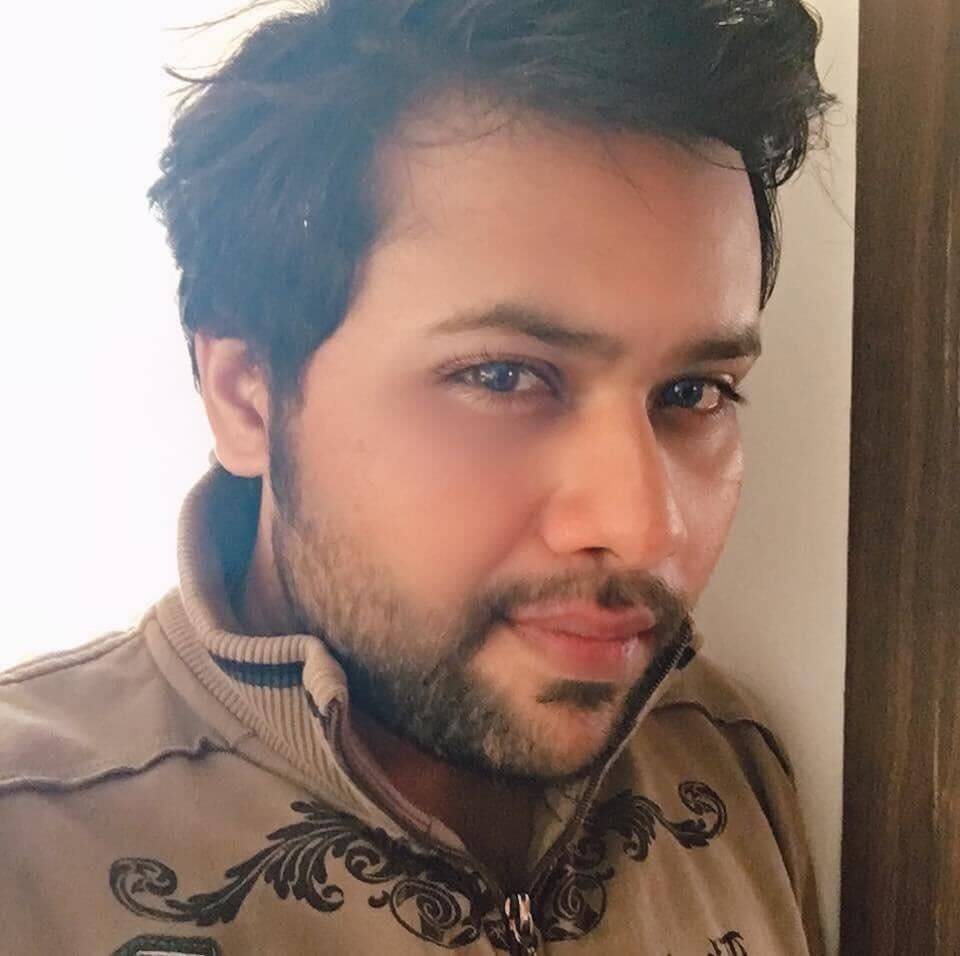 Suprotik Sinha is the Content Writer with Synkrama Technologies. He writes about technologies and startups in the global enterprise space. An animal lover, Suprotik, is a postgraduate from Symbiosis Institute of Mass Communication (SIMC) Pune. He carries 6+ years of experience in Content Writing, and he also worked in mainstream broadcast media, where he worked as a Journalist with Ibn7 ( now known as News18 India) and Zee Media in Mumbai.
Get Updates To Your Inbox
Twitter feed is not available at the moment.