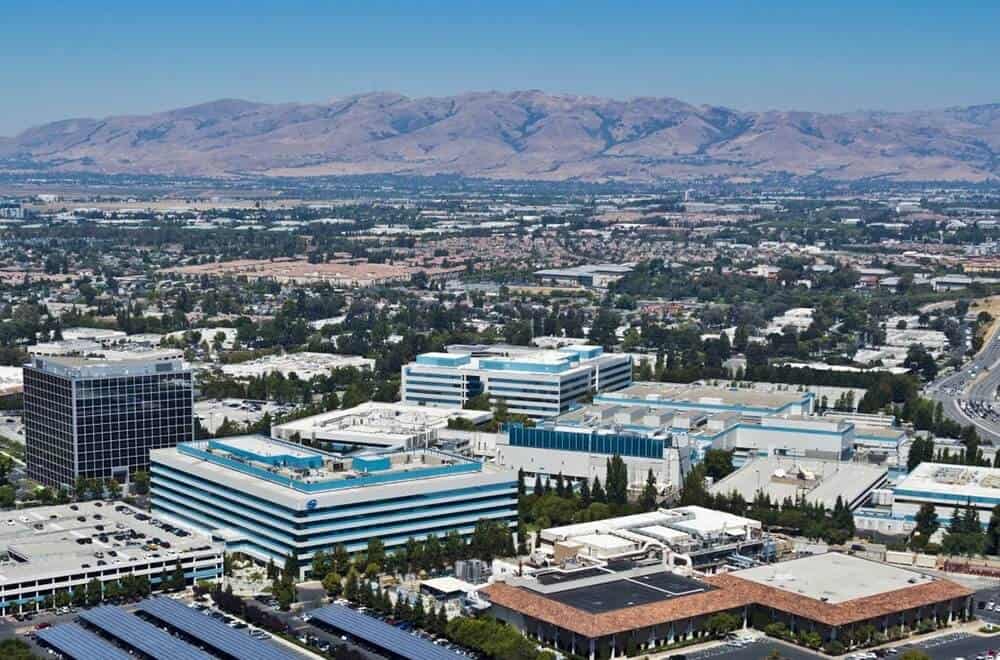 Unlocking The Secrets of Silicon Valley Startups
Reading Time:
5
minutes
Area 51 and Silicon Valley in the US are among the most exciting locations people want to know more about. 
When you think about tech startups and entrepreneurship, what comes to your mind? For most people, the answer will be the Silicon Valley and the surrounding bay area that's become known worldwide as a hotspot for innovation and high-value companies.
Have you ever thought about what's so special in Silicon Valley? Why has this region of California become so successful, and why does every entrepreneur want to start their startup from Silicon Valley? There are several reasons, and some are not quite as intuitive as you may think. 
Let's take a look at a few of the most impactful ones.
The Secrets Of  Silicon Valley's Success
Silicon Valley is a productive ground for startups. There is so much opportunity and cash flowing through the area that entrepreneurs with the right skills, talents, guidance and connections figure it's only a matter of time before they strike it rich with the appropriate business idea.
In essence, Silicon Valley is the modern-day equivalent of the 19th century California Gold Rush – only this one doesn't appear to be drying up anytime soon. Silicon Valley is an incredibly stable place to launch a tech startup or any type of business you choose.
Conjunction of Academia, the Private Sector, and Government
Silicon Valley is unique and a world on its own because it's a connection point for academia, the private sector, and the U.S. government. These three sectors link together to create an environment that's unlike any other in the world. In short, they create an environment where every startup wants to be. With Berkeley and Stanford University at the epicenter of the valley, there's a constant flow of new entrepreneurs and talented tech minds being minted each year.
"What results is a steady stream of well-trained engineers, business people, marketers, researchers; a vibrant venture capital community; a highly available stock market appetite for stock flotations; and people with experience in business, including how and why business failures happen," says Vint Cerf, chief internet evangelist at Google.
When you consider all of these factors – and then combine them with the fact that launching a startup is fairly effortless under California law, including the fact that non-compete agreements are void in the state – it's easy to see why businesses get started and flourish in Silicon Valley.
High Numbers of Wealthy Investors and Availability of Funding Institutions
We all know the majority of the startup's common problem across the world is 'funding' or 'lack in cash.' When it comes to Silicon Valley, the scenario is different; we are not saying every startup in the Valley is well cultivated with the funds, but the numbers of institutional wealth in the Silicon Valley make excellent support for business growth. Not only this, the amount of both personal and institutional wealth in Silicon Valley makes it the ideal location for business growth. Thousands of wealthy investors in the area organize as angel investors and venture capitalists, looking to put their money to work instead of paying hefty taxes on earnings to the U.S. government each year. As a result, they're willing to pour funds into a variety of different businesses, with the hope that a handful will return high dividends in the years to come.
While on the other side, there are countless startup failures in Silicon Valley, the sheer volume of new businesses means there will always be success stories. These success stories that investors will chase – even if it means striking out nine times out of ten, which is commonly accepted as the rule of thumb in startup investing. From a startup's perspective, this means that startups hold an excellent chance to get financial support.
Even if a startup gets turned down by dozens of potential investors, hundreds more are waiting to listen. This means entrepreneurs can pitch their ideas and a road map of his/her company without feeling like every meeting is a "do or die" situation.
What's more, most startup investors and venture capital firms deliver an immense amount of support, guidance, mentorship, and connections above and beyond just a financial investment to their portfolio companies. So, aligning yourself with the right investor becomes a crucial decision as you seek funding options.
Access to World-Class Amenities
The fourth primary reason behind Silicon Valley's success in startups is the unparalleled access to attractive business amenities in the area. Silicon Valley and nearby San Francisco (where lots of young tech entrepreneurs make their homes) have tons of amenities that make the Bay Area an attractive destination for investors, conventions, etc. These amenities include world-class hotels at surprisingly fair prices, large conference centers, some of the world's most highly-rated restaurants, and unique entertainment options Silicon Valley startups get.
These amenities mean it becomes easy for entrepreneurs to bring investors, clients, and new businesses into the city to wine and dine. The multifaceted ecosystem also means it's the flawless test market for numerous types of new products and services at the forefront of technology. If a target market exists, you can most likely find it in Valley, especially since most locals classify themselves as early adopters when it comes to trying out some exciting new trends like self-driving cars, space travel, and Artificial Intelligence (AI).
Inspiration From Previous Success Stories
Silicon Valley's present success is connected to the incredible achievements from decades past. As both an entrepreneur or investor, there's something special about being surrounded by thousands of success stories that make it easier to imagine future victories for yourself. It's as if the accomplishments of past entrepreneurs make the thought of achieving something great further down the road that much more intense.
Spend a good time in Silicon Valley, and you will hear incredible war stories, case studies, and some unique experiences. There's a brotherhood of sorts in the region that encourages the next generation batch to achieve something new and innovative. Somehow, this makes it easier to dream, innovate, and succeed.
On top of that, the sheer number of experienced, highly successful entrepreneurs and big investors in the area who generously offer up their time to advise budding startups is staggering. Dozens of successful entrepreneurs in Silicon Valley, including Hiten Shah (Founder and CEO of KissMetrics) and Tim Ferriss (Entrepreneur & Investor), have made names for themselves because of their willingness to offer free advice, support, and connections to newbie Silicon Valley startups in their spaces.
Equal headed Approach to Failure
Just as past success stories encourage and motivate Silicon Valley entrepreneurs, so do past failures. And despite what the media tends to sensationalize in the headlines, there are many examples of failure in this lush entrepreneurial area.
When some highly esteemed business experts met with some 40-50 Silicon Valley entrepreneurs to study what makes this area so incredibly successful, they discovered that the day-to-day willpower (determination) to succeed – despite near-constant failure – is pervasive amongst entrepreneurs in the valley.
"We found people at all levels to be especially level-headed about failure and comfortable with the inherent messiness of experimentation," experts told the Harvard Business Review. "The magic for them is not something's initial lightbulb moment but the commitment to assessing, refining, and reintroducing the systems that will make the thing work."
This emphasis on execution over simply valuing the business idea of every entrepreneur in the Valley is ahead of those in other areas. They understand that ideas alone are worth very little and that real success in business requires strategic execution and refinement.
Importance of Platform Over Product
The business world has operated under the premise that the more products or services you sell or offer, the more money you make. While technically this is true, but more product output doesn't always give long-term profitability. This is applicable in Silicon Valley, where a growing number of technology startups don't even build physical products for their customers. 
The reason behind the Silicon Valley success is the cultural mindset that prioritizes platform development over product innovation. In a world populated with companies like Facebook and Ola that are constantly building out their platforms to suit better and fulfill their customers' demands, it's clear that this platform focuses on the way forward.
The Future of Silicon Valley
It's impossible to tell what the future of Silicon Valley is and what the future holds in any industry. But we can say that the Valley will play a crucial role in the entrepreneurial growth of the U.S. Other regions may also establish themselves as the growing entrepreneurship forces, but it is impossible to repeat the same success of Silicon Valley in its entirety.
The valley signifies a unique combination of history, resources, and people to continue startup success. As a result, it will forever be recognized as the premier destination for the world's greatest and brightest entrepreneurs.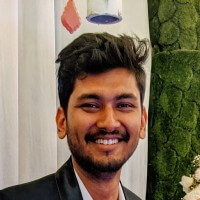 Founder of Cmile. Expert in mobile
 & web 
 development  Passionate about technologies 
 On mission to digitally 
 solve people's 
 problem. Love to use emojis 
Get Updates To Your Inbox
Twitter feed is not available at the moment.