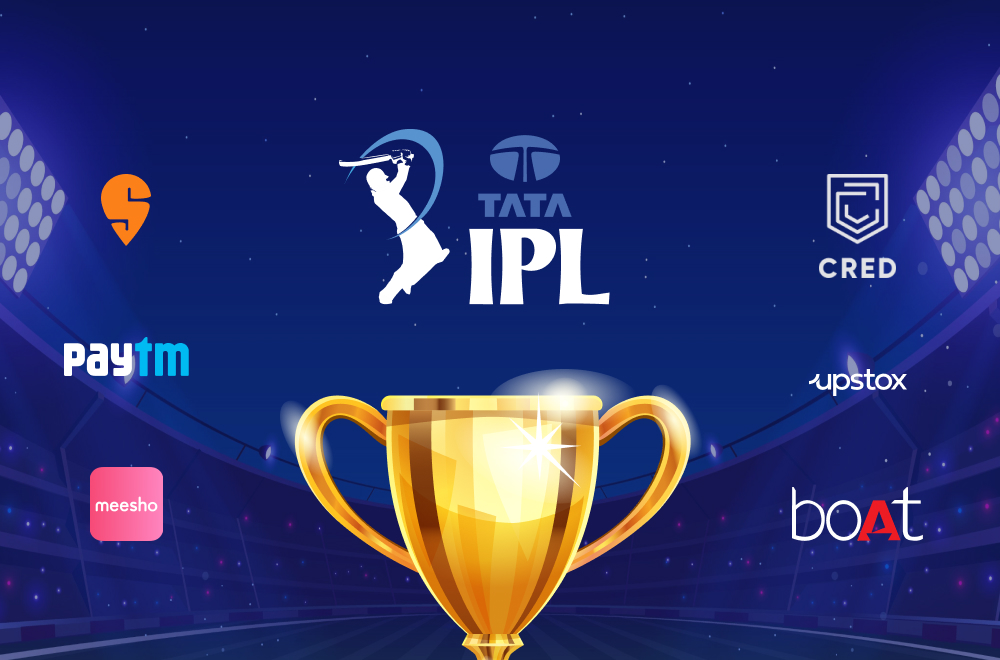 Tata IPL: How Startups Leading the Sponsorship Game?
Reading Time:
4
minutes
Indian Premier League (IPL) is one of the exciting sporting tournaments everyone waits for. It started in 2008 with the sponsored name DLF IPL. When we talk about IPL, we see glamour, cheerleaders, IPL teams, and sponsors. A tournament that runs more than 45+ days offers a lot, especially to startups. We noticed the way startups are growing in India. As a result, more startups are investing and taking the sponsorship competition in IPL to the next level.
Every year we wait for the IPL tournament. In 2022, the TATA group is the title sponsor of this season's IPL. And every year, we see more sponsors, but one thing to note is the increasing number of startup companies in IPL. Meesho, Cars24, Ather, and a few more startups have made their sponsorship debut this year.
Now the question is, why are startups showing interest in IPL?
The simple answer is every year, IPL generates thousands of crores in just two months, and being the part of IPL, startups are getting benefits like:
Special Attention
Huge Earning
Increase in Sales
Brand Promotion
Attracting Investors
And much more
The Indian Premier League (IPL) is as much about cricket as branding and visibility, with companies vying to catch the eyeballs of millions of viewers, especially youngsters, glued to the television sets. In this game, start-ups have upped their ante compared to established companies. As a result, they are punching way above their weight in sponsoring IPL teams this season along with their official social media account.
Startups like Cred, Dream11, MyCircle11, Acko, Meesho, Swiggy, Boat, and Unacademy are associated with the IPL teams. Startup names securing the spot on the team jerseys and helmets attract more viewers compared to running TV ads.
What Experts Say?
T20 format, the Biggest and Exciting Show.
The new-age brands want to play the T20 format cricket against the more nuanced, long-format waiting game that the test matches are, says Ravi Raghavendra, National Creative Director, Thinkstr, an advertising and design agency.
The prohibitive ₹15 lakh for a 10-second spot is not stopping many new-age tech brands from going all out during the IPL, with over 50 million avid viewers devouring every second on TV and a few million more on OTT, and some consider it money well burnt, he adds.
"The IPL is like the SuperBowl of the US. If your brand has done tremendous leverage of the event, it will become the nation's talk for a while. So who does not want this?" asks Jyothsna Yalapalli, Remote Brand Head for 7 Start-ups.
From CRED to Byju's, WhiteHat Jr, Dream 11 to new-age start-ups and regional brands such as volut Wellness from Delhi, Niine Sanitary napkins from Gorakhpur, and Andhra's Double Horse, have made their brands salient by associating themselves with the IPL.
The IPL is a very innovative launchpad with a range of Ad inventory that attracts millions of eyeballs for a sustained period. She added that any brand could achieve a critical mass if it leverages this platform cleverly because cricket is like mainstream cinema and can break barriers of language and region.
Ambi Parameswaran, Author- Ad Veteran, when asked why many established companies are not there in the IPL, says that the chances are that brands like CRED are outspending the conventional advertisers. Start-ups have VCs breathing down their neck to spend and build the business. The capital is very 'impatient,' Even if the founder wants to go slow and steady, the VC may be happier burning the cash to get the start-up ready for the next round of funding.
"IPL is the biggest show in town. It reaches a pan-India audience, both men and women. I suppose they say let cost per thousand eyeballs be damned, let us build quick awareness; the VCs will give us more if we burn through the first ₹100 crores. Then, the music goes on," he added.
Arun Natarajan, Founder of PE-VC funding analytics service Venture Intelligence, is of the opinion that having concluded mega funding rounds in 2021, consumer-targeting start-ups need to scale rapidly to justify their elevated valuations. Therefore, it is no surprise that some of the newly minted Unicorns spend heavily on advertising and sponsorship in the annual IPL carnival.
Last not the least,
According to Star India, edtech and fantasy gaming emerged as the most advertised category during IPL 2020, followed by fast-moving consumer goods (FMCG) and auto and ancillary (such as tyres and lubricants) companies.
"There is enough data to prove the benefits of associating with sports, with exposure being the prime highlight. This provides emerging brands and startups looking to maximize reach, brand awareness, and overall brand recall an opportunity to go the extra mile and grab major attention," said Star India.
Meanwhile, the Indian Super League (ISL) has sponsors, including Dream11 and Policybazaar, while Pro Kabbadi League has online pharmacy platforms Netmeds.com and Dream11.
Unacademy said that apart from IPL, the company is currently working on Olympics and other branded content-led partnerships across different forms of sports.
It's About Money
While the exact financial details of these sponsorship deals are not disclosed publically, industry watchers say costing depends on the type of association.
As per media reports, IPL's official sponsors have to shell out around Rs 40-45 crore, while umpire sponsors cost around ₹29 crores, and jersey partners stand at ₹1-15 crore for the ad space.
BCCI secretary Jay Shah recently said the cricketing body hopes to earn more than ₹1,100 crore+ this season. Everyone knows that a large amount of money comes from sponsorships. The revenue earned is likely to be higher this season, mainly for two reasons – the number of teams has gone up from 8 to 10, and as usual, the count of sponsors is also more than the previous year.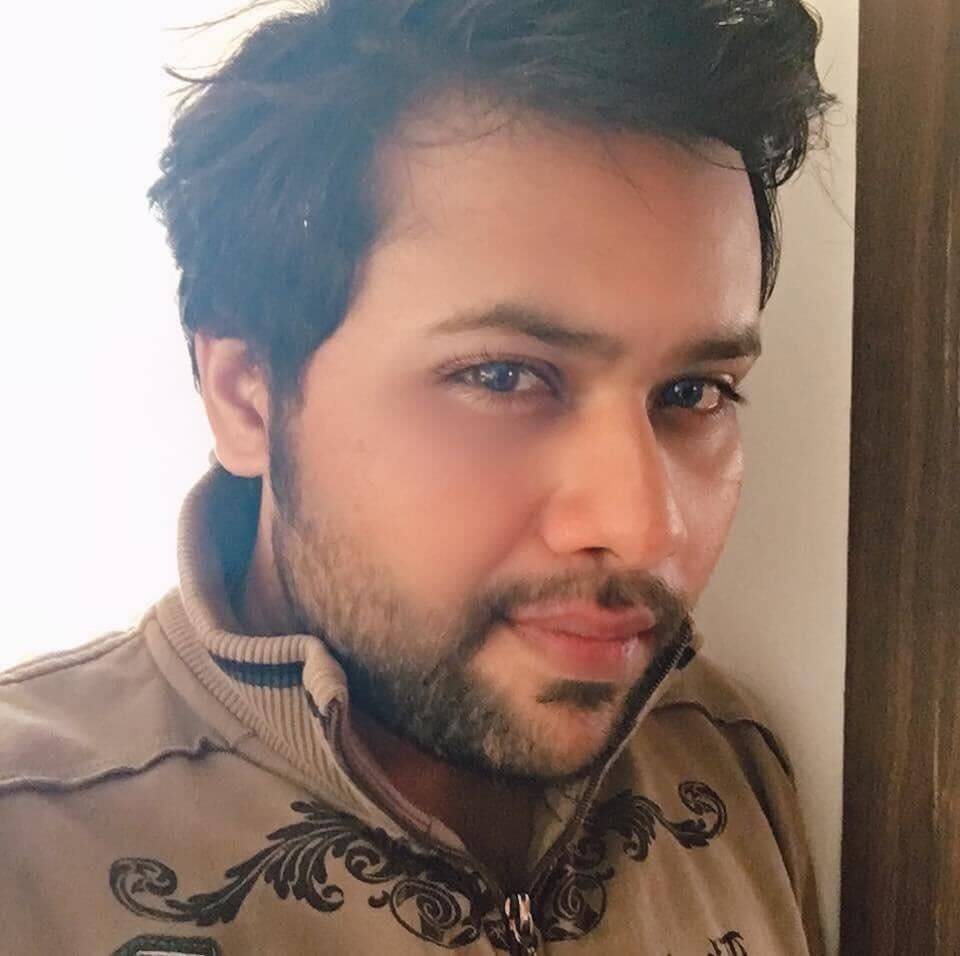 Suprotik Sinha is the Content Writer with Synkrama Technologies. He writes about technologies and startups in the global enterprise space. An animal lover, Suprotik, is a postgraduate from Symbiosis Institute of Mass Communication (SIMC) Pune. He carries 6+ years of experience in Content Writing, and he also worked in mainstream broadcast media, where he worked as a Journalist with Ibn7 ( now known as News18 India) and Zee Media in Mumbai.
Get Updates To Your Inbox
Twitter feed is not available at the moment.