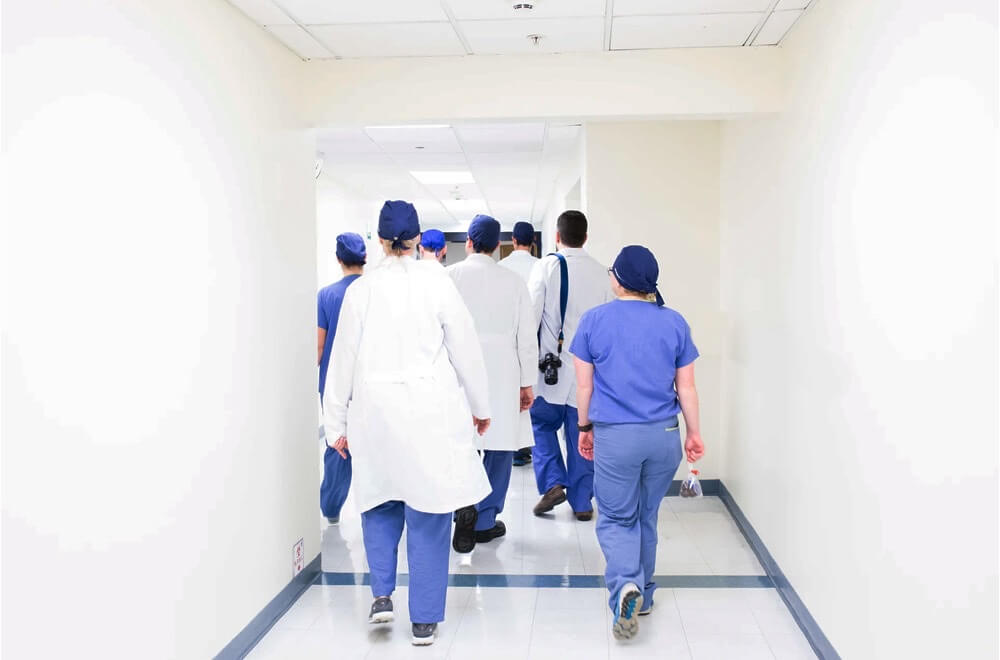 How COVID-19 will Shape the Future of the Healthcare Industry?
Reading Time:
6
minutes
The COVID-19 crisis has led to an unparalleled disruption of the world economy and pushes businesses to rethink and execute new business models. And everyone is talking about the future of healthcare after COVID.
The pandemic has put the healthcare industry on center stage; at this moment, everyone has hope with the healthcare industry. The industry was already growing, but the industry has seen outstanding growth after the pandemic, although they faced tough challenges during a pandemic. When it comes to reshaping the Medicare industry, it shifted from hospital-based services to telemedicine and virtual care and increased demand for portable point-of-care solutions. Overall the future of healthcare after COVID lies between these services.
Digital health and retail drive-through clinics have also seen a tremendous demand. While still, the human touch is necessary for emergency care, and doctors can not be entirely dependent on automation. In the short term, it provides AI-based solutions like early detection of infections and managing and containing the spread in the immediate future. But in the long term, a strategic shift towards automation will create opportunities, and new technologies will accelerate the pace of the sector.
---
1. Short-Term Impact
. Improved demand and consolidation
The industry observes a record demand for ventilators, personal protective equipment (PPE), testing kits, sanitizers, gloves, and this demand is expected to continue for the next couple of years. Hospitals worldwide are reporting losses (approximately $200 billion)and an about 83% drop in surgeries running into the second half of 2020. This decline will continue even in the medium-long run (2-5 years approximately). 
 . Adoption of medical manufacturing
Non-traditional players such as auto, defense, and FMCG industries try their hands at manufacturing ventilators, sanitizers, gloves, and other lifesaving equipment. Honeywell, for example, is manufacturing N95 masks, while Tesla and General Motors are making ventilators. Although, their capability to work in the medical devices domain is uncertain in the long run. Once everything is normal, they will go back to their original business.
. Increased focus on digital tech
The industry also witnesses a surge in digital interfaces for remote patient monitoring and teleconsultations for elective or non-emergency physician consultations. Digital tools are in use for contact tracing as well as epidemiological predictions for disease progression. Some of the commendable digital adoptions of technologies include AI-based X-ray and telemedicine, massive contact tracing (Google and Apple AI-based contact tracing)
 . Supply chain management
For the past couple of decades, the global economy was driven by gaining from low-cost destinations for economies of scale, which holds medical device manufacturing. However, with the disruption of the supply chain due to pandemic, multinationals firms are looking to diversify their supply chain base. Japan has announced that it is setting up a $2.3 billion fund to help manufacturers shift their base out of China. The US has shown a solid indication to diversify its manufacturing units from China to other countries- India, Singapore, and Japan are emerging as the preferred destination for businesses.
 . Implementation of AI (Artificial Intelligence)
Artificial Intelligence (AI) has been remarkably accurate in predicting lung infections, especially in infected Covid patients. It has the capability to identify patients who are more likely to develop severe respiratory issues due to the Coronavirus by applying AI models based on liver ALT enzymes and hemoglobin levels. Besides, AI is also being used to filter through millions of data points to predict which drugs can be repurposed for COVID-19 treatment. In the race towards developing the Corona Virus vaccine, AI plays a role in identifying which viral epitopes can be targeted for potential vaccine development. Also, the future of healthcare after COVID will be very much dependent on this technology as well.
---
2. Overall Health Care Industry Outlook
The healthcare sector is considered recession-proof but facing headwinds due to social distancing in the pandemic period. Most health care players have seen a drop in revenues, with Medtronic reporting a 60% drop in mid-April, Boston Scientific reported a 50% drop, and Becton Dickinson's surgical revenues falling by 60%-70%. So, how will this crisis pan out for the healthcare industry over the next few months?
1. In the short term, key market players such as GE and Medtronic focusses on ventilators, patient monitors, EKG machines, X-ray systems, and digital platforms for patient management and engagements. This is driven by reduced demand for capital equipment as elective procedures are canceled. It is expected that Q2 and Q3 2021 may see a rise in demand for disease equipment such as diabetic pumps, dialysis machines, and non-critical elective surgeries.
 2. While in-vitro diagnostics firms, including Abbott, Thermo Fisher, Roche, and Qiagen, have been at the forefront of producing critical COVID-19 diagnostic testing kits and drug-delivery systems, this market has shown a significant increase. It will continue to grow even in the post-pandemic period (3-4 years).
3. Huge gaps are also being filled by key market players and startups, who have been nimble to revamp their technology and scale up the production of COVID-19 testing kits, crucial medical equipment, and PPEs. It will result in a rise in innovative and advanced healthcare technologies.
 4. Technology leaders such as Google, Microsoft, Amazon, Apple, and IBM partner with traditional healthcare players to develop tools for patients and care providers. The tech leaders provide cloud platforms for remote patient monitoring solutions to AI platforms for drug repurposing and vaccine targets, etc.
---
3. Care and the COVID-19 Impact
US-based healthcare has been increasingly privatized over the last few decades. As a result, its rise to intense market competition. A uniquely unregulated form of health care has thrived. Several questionable practices have also marked it. These have been under the media leading to a huge trust deficit. How will this affect the care of other conditions?
---
Also Read: 5 Startups Sector Likely To Shape Post Covid-19 Pandemic
---
The virus has led to a dramatic reduction in the number of other patients. Due to this, many patients are scared or not visiting the health clinic due to COVID-19. Even suppose a patient has a normal cough and cold, but his mindset is set that it is a COVID symptom and somewhere due to fear, they are not informing anyone.
Other procedures such as coronary stents, knee replacements, or cosmetic surgery, which reflect supplier-induced demand, have almost gone down. 'Routine' admissions for 'observation' or 'insurance claims' have got curtailed.
Strangely, almost every emergency medical case has declined, especially during the lockdown, with a decrease in the cases of heart attacks presenting to hospitals. While some of these may have been true emergencies involving those who suffered staying at home 24/7, perhaps the unpolluted air, decreased work stress has had a bigger impact on health than we assume. Or maybe we were over-diagnosing and over-treating specific emergencies. Investigating these important questions and critically analyzing their answers may make future healthcare more beneficial to patients. And you will see the bright future of healthcare after COVID, with some new changes in technology and treatment.
The cartelization of health care has been naturally curbed during the pandemic. 'Cut practice,' with doctors and hospitals prescribing tests, referrals, drugs, and procedures in return for commissions, is entrenched in the USA. This leads to negative consequences: increased patient expenses, patients not reaching the right doctor or not getting the appropriate investigation, and an erosion in the doctor-patient relationship. 
The pandemic may have finally taught everyone not to cough or to spit in the open. These may indeed have more far-reaching benefits in a larger population of countries like India and China.
---
4. The Two Sides to the Churn
The COVID-19 epidemic has center-stage the need for a robust public health system and increased investment. While disrupting care may have unwittingly led to some 'desirable' changes by the circumstantial curb on unwarranted medical practices. The churning may lead to genuine reflection among healthcare providers. The question is whether the effect will linger on. Will lessons learned during the epidemic nudge us towards rational and ethical care?
However, there are dangerous fallouts of the disruption as well. The breakdown of overburdened healthcare facilities, negative impact on the morale of healthcare workers, and the collapse of private sector institutions are all real. With hospital and doctors incomes falling during the pandemic, many unethical practices are running everywhere around the world, and as a result, the whole industry is suffering losses.
In general, the medical fraternity in the US has risen admirably to the challenge of COVID-19. The call of duty has led many to don Coronavirus warrior outfits and set aside commerce for now. Public respect for the profession has much improved. Suppose we can seize this chance to correct undesirable practices, which have become an albatross around our neck. In that case, it may help to bring back the trust in the doctor-patient relationship, which was under the scan before the pandemic. In the middle of gloom, this is a door of opportunity. Is this just wishful thinking or a genuine possibility? We should know soon.
---
Conclusion
The healthcare industry will need to fundamentally realign both short-term and long-term focus by revamping its commercial strategy, R&D priorities, staffing needs, and product portfolios to cater to demand changes due to the pandemic. The pandemic is predicted to be there for some time. Hence, healthcare demands, services, products, and business models will require long-term strategic changes in their existing infrastructure and work. Organizations must adapt to these changes by being attuned to changing market dynamics. While several factors are still unknown, one thing is sure—businesses, especially healthcare, will become more modernized, efficient, and resilient.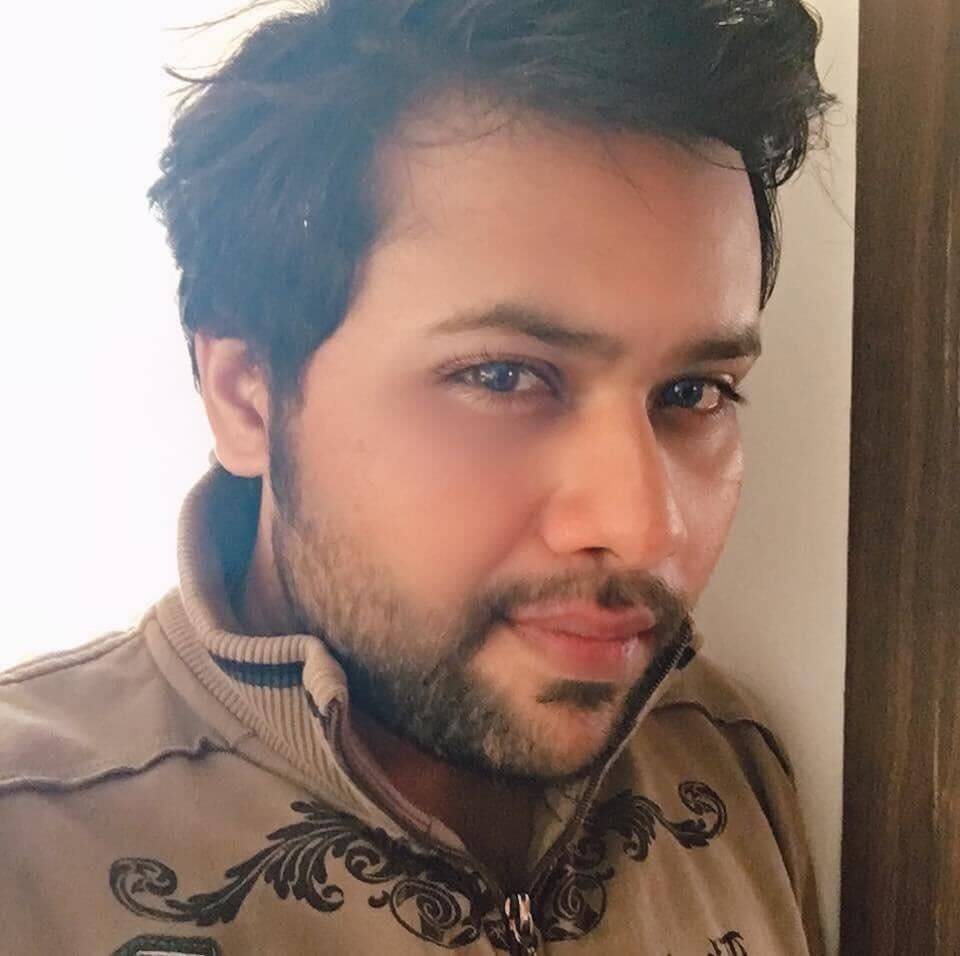 Suprotik Sinha is the Content Writer with Synkrama Technologies. He writes about technologies and startups in the global enterprise space. An animal lover, Suprotik, is a postgraduate from Symbiosis Institute of Mass Communication (SIMC) Pune. He carries 6+ years of experience in Content Writing, and he also worked in mainstream broadcast media, where he worked as a Journalist with Ibn7 ( now known as News18 India) and Zee Media in Mumbai.
Get Updates To Your Inbox
Twitter feed is not available at the moment.