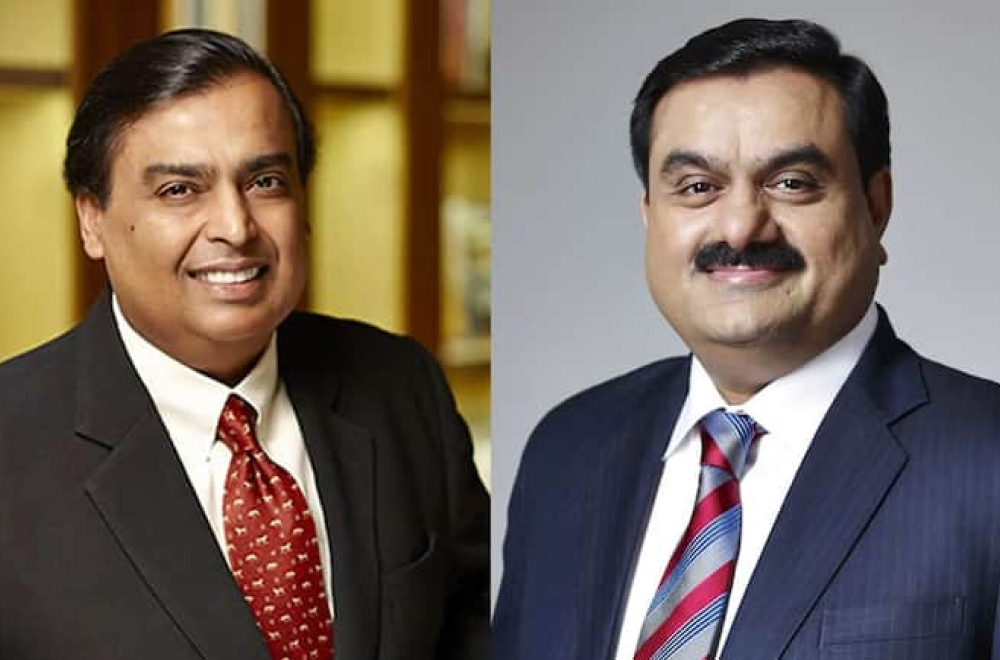 From Mukesh Ambani to Gautam Adani: Top 10 Richest Businessperson in India
Reading Time:
5
minutes
We all know that wealth does not remain static, especially during the fluctuating industry scenario we face due to the ongoing covid pandemic. But even in this challenging situation where the market continues to go up and down, India has produced several billionaires who occupy a significant number of slots on the list of wealthiest persons in the world today. And with just a few days left for the year 2021 to end, here is the list of the top 10 richest persons in India as per Forbes.
We all know India is one of the largest markets globally; it is the third-largest startup hub when it comes to startups. So when we talk about the wealthiest person, what do you think? Of course, most of the audience will say about Mukesh Ambani, the chairman of Reliance Industries. But many other business people are very close to the Reliance chairman, and overall, the healthy competition is helping the nation and boosts the economy.
In this article, we will reveal the top 10 richest businessperson in India. They are not an operating industry. They are also helping in nations' development projects, from Adani to Reliance to Tata Group. Reliance's total revenue is much higher than some nations, and Tata Group contributes hugely towards infrastructure and startup growth. So overall, we are listing the wealthiest person in India who will dominate in the years 2022, 2023, and many more years to come.
Are you excited to know the top 10 richest entrepreneurs in India? Kindly read till the end and share your views on our Instagram page as well.
Note- The wealth amount is based on approx value. The value we highlighted was the latest updated amount when writing the blog. Therefore it might change later.
1. Mukesh Ambani, Chairman of the Reliance Industries
Wealth- $92 Billion
We know this name is not a surprise for most of the readers. For many years, the chairman of Reliance Industries, the wealthiest person in India, occupies the Tenth slot in the world's richest persons' list. Mukesh Ambani has a net worth of approximately $92 billion (the numbers might change later). His wealth ensues from the petrochemicals, telecom, oil, and gas businesses. The legacy is built by his father, Dhirubhai Ambani, and from there, he learned about business, worked with his father, and understood the basics of Reliance Industries. He understood the market in India, whereas his brother Anil Ambani was not successful because he could not understand what people wanted in India. As the reports, the other reason is Dhirubhai Ambani gave the significant sectors (Oil & Gas) to Mukesh Ambani. Anil's Reliance Communication is about to shut down permanently.
On the other side, Mukesh Ambani started Jio, and it shocked the market when they offered unlimited free calling and free internet. And currently, his next plan is to extend JioMart, and very soon, it will give tough competition to Amazon and Flipkart.
He is one of India's best business icons and wealthiest people because of his right decisions. Not to forget he is India's richest man.
2. Gautam Adani, Founder & Chairman of Adani Group
Wealth- $89.1 Billion
Gautam Adani secured the second spot after Mukesh Ambani; we are sure the majority of the people know about Adani Group. Adani Group in India handles around 90% of the ports. Mundra Port is the largest private port in India, located in Kutch district Gujarat. As per the latest report published on November 24th, 2021, he overtook Mukesh Ambani for one day and became the wealthiest person in India. His total wealth is approximately $89.1 Billion.
The subsidiaries company are Adani Power, Ports, Transmission, Adani Wilmar, Ports, and much more. His wealth-generating portfolios include power generation like renewable energy (like solar farms), and transmission to name a few.
3. Shiv Nadar, Founder of HCL Technologies
Wealth- $32 Billion
Shiv Nadar lays the foundation of the IT sector in India. He founded India's pioneer computer education institution, NIIT, to produce the first wave of talented human resources for its future IT industry. Not only this, he founded HCL Technologies, headquartered in Noida, India. They develop and build IoT solutions, Cybersecurity, Analytics, Cloud, Automation, etc.
The revenue of HCL in 2021 is around $210 billion. The company was founded in 1976. In July 2020, he stepped down as chairman of HCL Technologies, handing over the position to his daughter, Roshni Nadar Malhotra.
4. Radhakishan Damani, Founder of D-Mart and Investor
Wealth- $29.4 Billion
Have you heard about D-Mart? The Mumbai investor Radhakishan Damani became India's retail king after the March 2017 IPO of his supermarket chain Avenue Supermart. Within these years, the company had already given double profit to investors. Moreover, D-Mart had shown a strong presence in the Indian Market. There are around 250 D-Mart stores in India. Damani also holds stakes in various companies, from tobacco firm VST Industries to cement producer India Cements. He is the 98th wealthiest person in the world.
5. Lakshmi Mittal, Executive Chairman of ArcelorMittal
Wealth- $20.4 Billion
When it comes to steel, Lakshmi Mittal rules, ArcelorMittal is the largest steelmaking company. As per Bloomberg Billionaires Index, he has a net worth of $20.4B. His current wealth positions him in the 115 positions on the world's richest person list. Mittal is known for turning loss steel-producing companies into profitable and valuable ventures globally. He recently acquired the bankrupt Essar Steel in India, which the Ruia family-owned. When it comes to steel, he is the Kingmaker.
6. Cyrus Poonawalla, Managing Director of the Serum Institute of India
Wealth- $17.6 Billion
According to Forbes, his total wealth is $17.6 Billion. He founded the Serum Institute of India in 1966 based out in Pune, India. The world's largest vaccine maker by doses. The company has partnerships and has launched the Covishield vaccine, developed by AstraZeneca. Covishield vaccine covered 70 percent of the population in India. On average, Serum Institute produces over 1.5 billion vaccines, including COVID-19, measles, polio, and flu. The Government of India has currently approved Covavax, the latest vaccine and a booster dose for Indians.
7. Uday Kotak, Founder & Managing Director Kotak Mahindra Bank
Wealth- $14.7 Billion
As per Bloomberg Billionaires Index, Uday Kotak has a total wealth of $14.7 Billion. He is the only banker who made it to the list. Kotak Mahindra Bank is the second-biggest private bank in India; he struggled during his childhood. He comes from a Gujarati Family. To make his dream into reality, he approached RBI (Reserve Bank Of India) and got tRBI's(India's biggest bank), license making his company the first corporate company to achieve this fleet. In 2021 the total revenue of the Bank was US$7.9 billion (56,703 approx).
8. Dilip Shanghvi, Founder of Sun Pharmaceuticals
Wealth- $14.5 Billion
The founder of Sun pharma secures the eighth position. As per Bloomberg Billionaires Index, he has a net worth of $14.5 Billion. Although the path was not easy for him to start a drugs (mental illness medicines) business, he borrowed $200 from his father to start Sun Pharma in 1983 to make psychiatric drugs. It is one of the most valuable pharma companies with annual revenue of $4.5 Billion. He made the most significant acquisition by acquiring Ranbaxy Laboratories in 2014 for $4 Billion.
9. Savitri Jindal, Chairperson of Jindal Group
Wealth- $13.3 Billion
As per Bloomberg Billionaires Index, Savitri Jindal's total wealth is around $13.3 Billion. Have you heard about the Jindal Group? Probably yes, right? She is the first Women Entrepreneur who made it to the list. Savitri Jindal stands at the 106th position globally, and she is the richest woman in India. Jindal Group works in steel, power, cement, and infrastructure and is chaired by Savitri Jindal. O.P. Jindal's death in 2005 in a helicopter crash, the group's companies, were divided among his four sons, who now run them independently.
10. Kumar Birla, Chairperson of the Aditya Birla Group
Wealth- $12.0 Billion
As per Bloomberg Billionaires Index, Commodities King 'Kumar Mangalam Birla' has a total wealth of $12.0 Billion. In August 2021, he stepped down as chairman of telecom firm Vodafone Idea(Vi), formed by the 2018 merger between his Idea Cellular and Vodafone India. Grasim Industries is the subsidiary company of Aditya Birla Group, and even if we talk about Hindalco, Ultratech Cement, these companies come under the Aditya Birla Group. The company operates in 36 countries and six continents.
See Also-
Ratan Tata: The Untold Story Of India's Finest Business Tycoon
10 Lesser Known Facts About Asia's Richest Man 'Mukesh Ambani'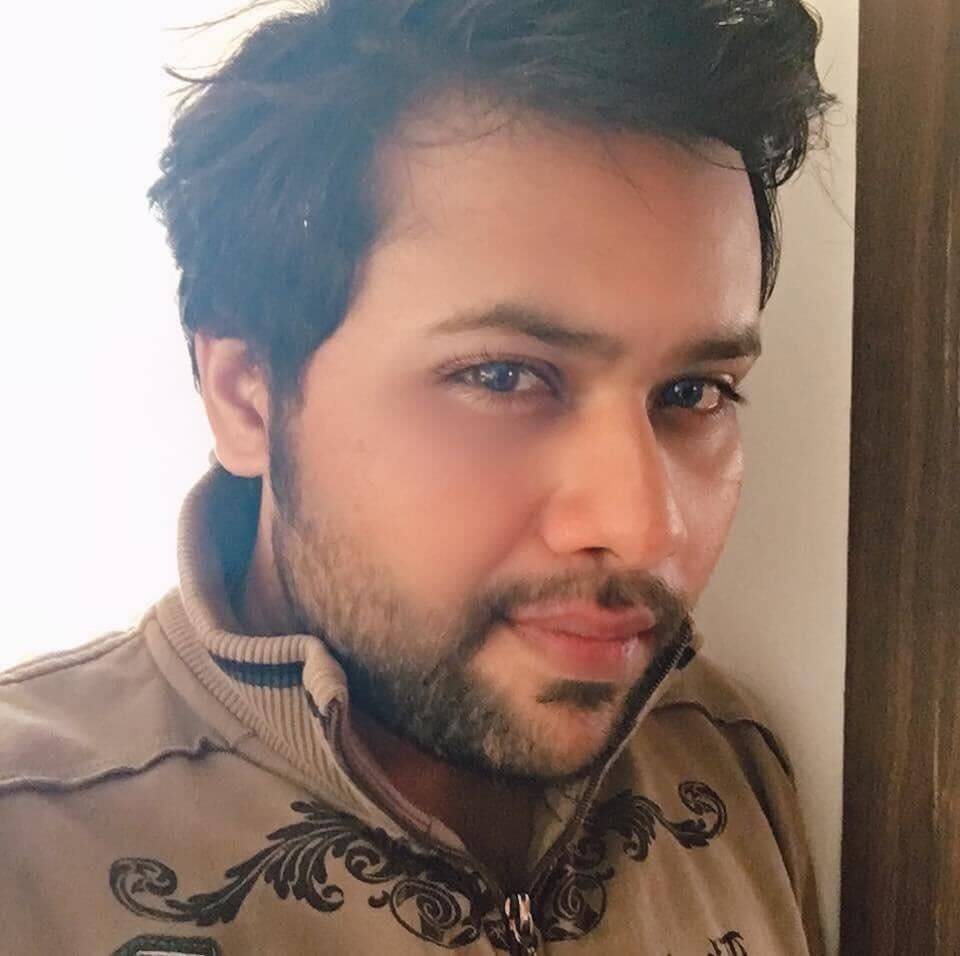 Suprotik Sinha is the Content Writer with Synkrama Technologies. He writes about technologies and startups in the global enterprise space. An animal lover, Suprotik, is a postgraduate from Symbiosis Institute of Mass Communication (SIMC) Pune. He carries 6+ years of experience in Content Writing, and he also worked in mainstream broadcast media, where he worked as a Journalist with Ibn7 ( now known as News18 India) and Zee Media in Mumbai.
Get Updates To Your Inbox
Twitter feed is not available at the moment.