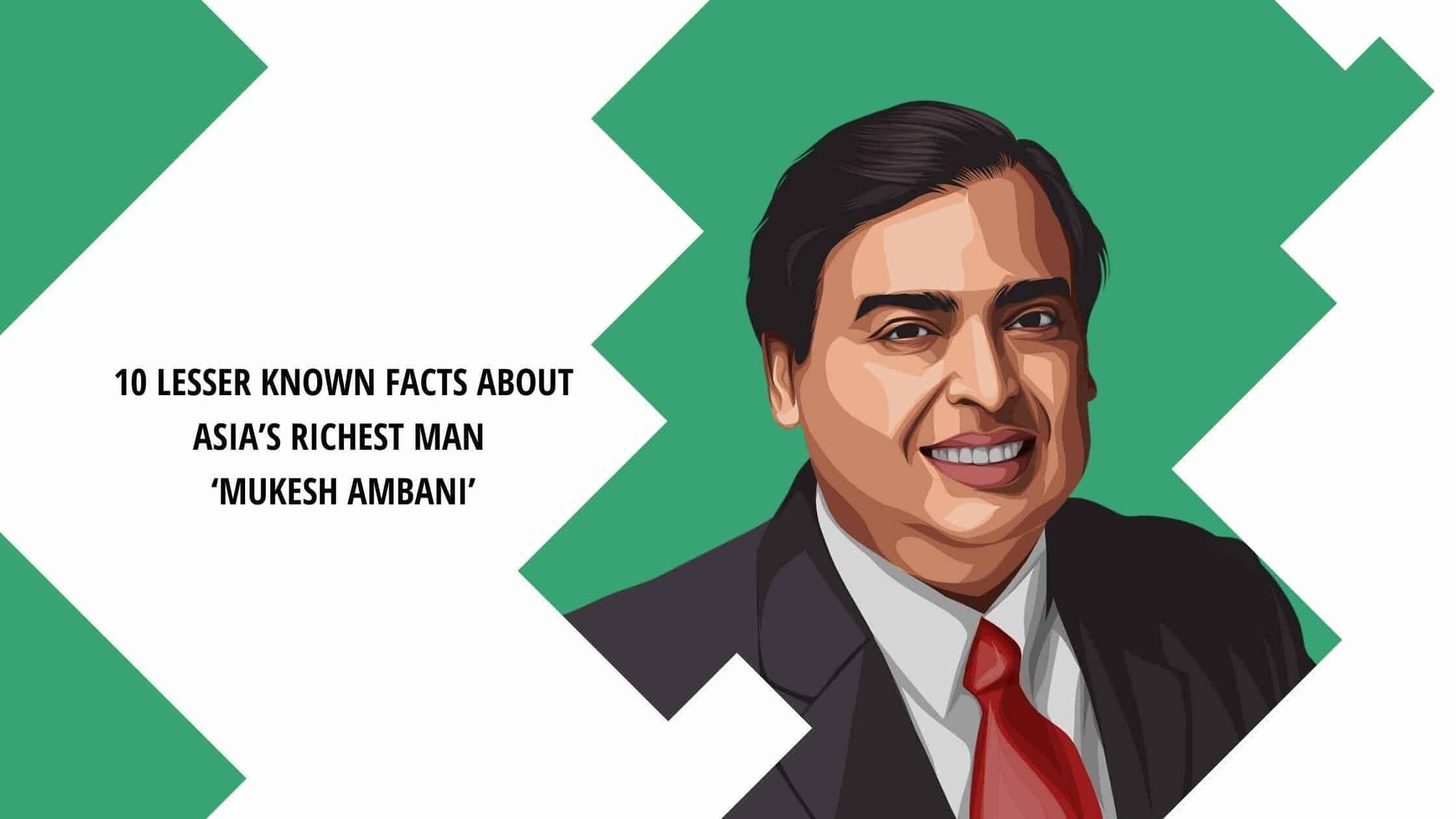 10 Lesser Known Facts About Asia's Richest Man 'Mukesh Ambani'
Reading Time:
5
minutes
Birthday: April 19, 1957
Age: 64 Years Old
Sun Sign: Aries
Also Known As: Mukesh Dhirubhai Ambani
Nickname: Muku
Born In: Aden, Yemen
Famous As: Chairman of Reliance Group Industries Ltd.
Family:
Wife: Nita Ambani
Father: Dhirubhai Ambani
Mother: Kokilaben Ambani
Siblings: Anil Ambani, Deepti Salgaonkar, Nina Kothari
Children: Akash Ambani, Anant Ambani, Isha Ambani
---
In this article, we are going to reveal some interesting facts you have never heard before about Asia's richest man Mukesh Ambani whose net worth is US$ $87.5 billion as per Bloomberg Billionaires Index.
Are you excited to start a journey with us? We know you're much excited as we are. Also, we won't list those easily available facts on other sites; therefore, after researching Mukesh Ambani personally and professionally, Unboxing Startups proudly will reveal some interesting facts about the richest man on the planet.
Who is Mukesh Ambani?
Mukesh Ambani is an Indian business tycoon and chairman of 'Reliance Industries Limited' (RIL). He is ranked among the richest people in the world. He is the richest person in India and the Asian continent and is considered to be one of the world's most powerful personalities. His attitude towards his goal and success can be evaluated because Reliance Group is currently India's most valuable company in terms of market value. After completing his education, he joined 'Reliance Industries' and assisted his father in establishing the textile industry.
Gradually, with hard work and support from his father, he expanded the business to multiple sectors, including telecommunication, retail, and oil & gas. After his father's death (Dhirubhai Ambani), he and his brother Anil Ambani parted ways in 2005, resulting in the company's division. His analysis in business and market sense made him an icon for budding business visionaries in India. He has created significant wealth for his family and thousands of his shareholders and employees working with Reliance Group. He is one of the finest business tycoons in India and serves as an inspiration to millions of people around the world.
10 Lesser Known Facts about Mukesh Ambani Everyone Should Know. Next, we will cover those facts that people generally don't know and these facts will shock you.
Let's start the journey.
1. He Wasn't Born In India
Yes, that's true. The majority of the people might think he was born in Gujarat, but he wasn't. Mukesh Ambani was born in Yemen, and his family moved to Mumbai a year after his birth. 
2. The First Person In India To Buy A Maybach 62 
Along with all his other valuable and expensive assets, he was the 1st person in India to own a Maybach 62. He purchased and gifted it to his wife Neeta Ambani on her 50th birthday. The car cost him $500,000; the car is known as a private jet on wheels and uncompromised in luxury.
3. He Wanted To Become A Teacher
During an event, Mukesh Ambani acknowledged that once, he wanted to become a teacher before his father brought him into his family business. He has a school in Mumbai named Dhirubhai Ambani International School, and along with his wife (School Chairperson), he desires to become a teacher later in life.
4. Antilia The Most Expensive Home In The World
Mukesh Ambani's home, Antilia, is the most expensive in the world. It is a 27-storeyed building which cost him around $2 billion. The house has all the amenities and luxuries one could ever imagine. 150+ cars can park in the garage, and three helicopters can land on the roof of his house.
5. He Proposed To His Wife In A Car
Ambani's don't reveal much about their personal life, but most people know he had an arranged marriage, but do you know he proposed to Nita Ambani in his car? Not only this, he asked her to answer immediately in the middle of the road.
6. His Favorite Vacation Spot Is South Africa
Many billionaires would prefer exotic locations like Venice, Sydney, Auckland, Berlin, and many others when it comes to vacations. But Mukesh Ambani's choice is different, he likes wildlife and animals, and that's why South Africa is the first choice when it comes to vacation.
Since we all know he loves animals, he loves spending his leisure time in South Africa watching various kinds of animals.
7. He Gifted his wife a $62 Million Jet
Mukesh Ambani gifted Nita Ambani a $62 million jet for her 44th birthday. It has all the amenities that one could ever think of, such as a master bedroom, office, lavish bathroom, and other luxuries.
8. Reliance Contributes A Total Of 5% Of Tax Revenues In India
Reliance is the biggest player in the industry that contributes to around 5% of India's total tax revenues. The company alone has an asset of over 11 trillion Indian rupees (INR) or $150 billion (approx.). Thus, it occupies quite a significant part of the Indian economy.
9. He Is A Stanford Drop Out
After completing his engineering degree, he went to the USA for further studies. But later on, he dropped out of Stanford University to help his father develop and expand Reliance Industries.
10. The Environment Ministry And Indian Navy Objected To His Home
Although he has the most expensive house (Antilia) globally, it went through many controversies while it was being built. The Indian Navy and the environment ministry opposed a helipad's formation over his housetop. But apart from the controversy, no matters what, he is the owner of Antilia.
Life Lesson Every Entrepreneur Should Learn from Mukesh Ambani.
1. Talk Less, Do More
Mukesh Ambani creates the world's largest petroleum refinery at Jamnagar in Gujarat. He put down his head and did the hard work. In 2018  Jio officially announced, the world was in shock because his brother Anil Ambani had faced a tremendous loss in the telecom sector. What he did differently here is finding a loophole. We simply mean offering unlimited calling and extra data each day. The Jio model was based on free services to customers, and once they get a respectable number of users, they slowly put the price on services. He quietly planned the Jio model; his idea and his dedication did a lot where no other person can't imagine. Talk less, do more perfectly sums up Ambani's approach to success.
2. Treat Investor's Money More Carefully Than Your Own
Many businesses treat investors' money like they won the lottery, and there is no repercussion for blowing it. But, on the other hand, Ambani believes in treating investors' money even more carefully than the billions he has amassed.
3. Nurture Your Staff, Not the Profit
Other than his approach to investor money, Ambani's other non-negotiable business principle is to have the right team on the job.  According to him: "You can't do anything without the right team. And it is imperative to align the team passionately to your own passion."
4. Dream Big
Last but not least, dream big. If you dream big, you will get an idea of how to turn a dream into reality, and if you limit your dream, you will always be in a confined space throughout your life. That's what he did, he dreams big, and still, he takes his ideas to the next level. And you should also learn how he does business & marketing, and he is an expert in disrupting the industry and surprises his customers every time with technology.
---
Conclusion
We are sure we had surprised you with the ten lesser-known facts about Mukesh Ambani with the above information. So finally, we came to the final note of this article, and we were hoping you could share this blog with your friends and family so they can also know more about the Chairman of Reliance Group, Mukesh Ambani.
If you want to be a successful entrepreneur or to repeat the Mukesh Ambani success, focus and hard work can take you forward.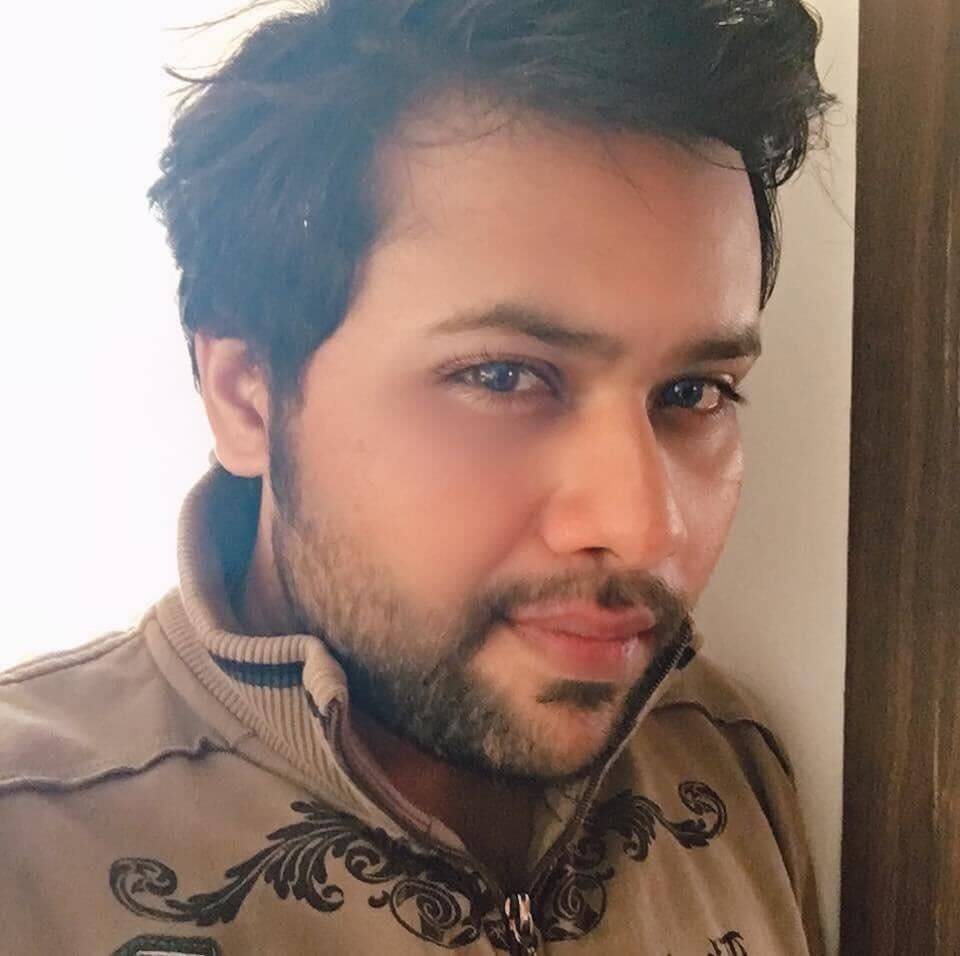 Suprotik Sinha is the Content Writer with Synkrama Technologies. He writes about technologies and startups in the global enterprise space. An animal lover, Suprotik, is a postgraduate from Symbiosis Institute of Mass Communication (SIMC) Pune. He carries 6+ years of experience in Content Writing, and he also worked in mainstream broadcast media, where he worked as a Journalist with Ibn7 ( now known as News18 India) and Zee Media in Mumbai.
Get Updates To Your Inbox
Twitter feed is not available at the moment.