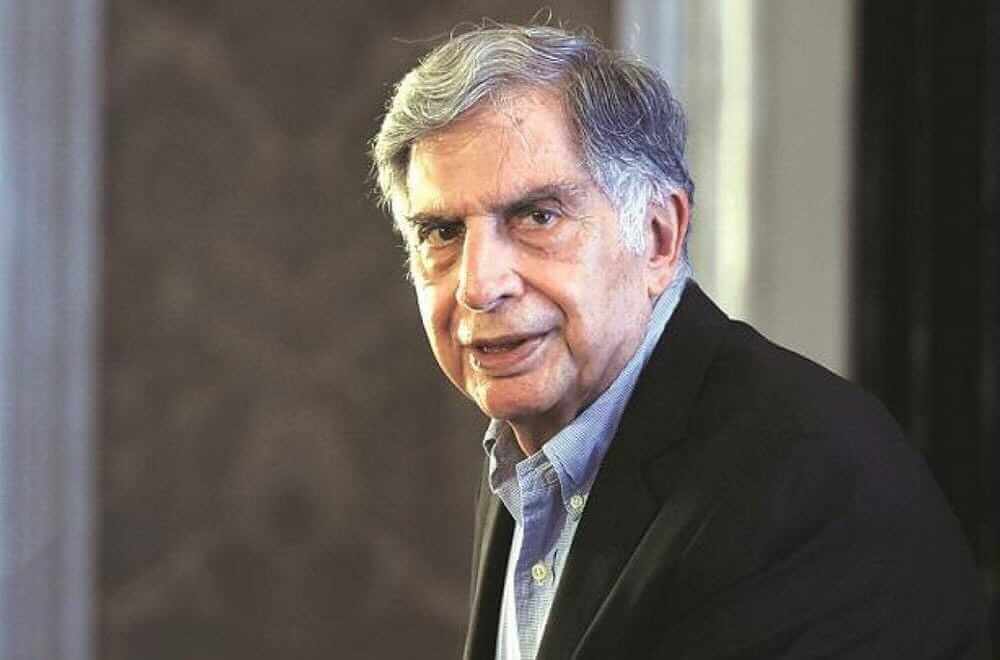 Ratan Tata: The Untold Story Of India's Finest Business Tycoon
Reading Time:
10
minutes
Key Highlights:
Born in 1937, Ratan Tata is the great-grandson of Jamsetji Tata (JRD Tata) who founded the Tata group.

As per data, Tata Group's revenues grew over 40 times, and profit over 50 times during the time Ratan Tata was the chairman.

Ratan Tata firmly believes that a person's attitude and mindset can make or break them.

Under his leadership and supervision, Tata Motors locked the historic deal with Ford Motors.




---
One of India's leading and finest industrialists, Ratan Naval Tata is also a philanthropist by heart. The chairman of Tata Trusts is one of the leading and most exemplary businessmen in the world. But Mr. Tata always believed in the 'Nation First' theory; he believed the rich and the poor should be treated equally; therefore, everyone should work towards the nation's progress. He always inspired youth, and he has a history of investing in startups to tap their potential. Therefore he loves to invest in young talent and startups. Therefore let's dive in the success story of Ratan Tata.
---
Early Life.
On December 28, 1937, he was born in Bombay (now Mumbai), India, to Naval Tata and Sonoo. Naval Tata was the adopted son of Jamsetji Tata's younger son Ratanji Tata. Jamsetji Tata was the founder of the Tata Group of Companies. Ratan Naval Tata has a brother, Jimmy, and a step-brother, Noel Tata.
At the age of ten, his parents got separated, and after that, he and his brother were brought up by his grandmother, Navajbai Tata, who took care all the time during his childhood phase.
He received his initial education from the Campion School, Mumbai, and finished his schooling at the Cathedral and John Connon School, Mumbai. In 1962, he completed his B.S. in architecture with structural engineering from Cornell University, USA.
Later he got admission at the Harvard Business School and completed an Advanced Management Program in 1975.
---
The Golden Era Begins.
Ratan Tata is one of the leading Indian industrialists, ex-Chairman of the largest Indian conglomerate, Tata Group of Companies. He currently holds the position of Chairman Emeritus of Tata Sons (when writing this blog), the holding company of the Tata Group which controls some of the major crucial companies including Tata Motors, Tata Steel Tata Power, Tata Consultancy Services, Indian Hotels (Taj), and Tata Teleservices. Brought up by his grandmother from the age of ten when his parents separated, he actively participates in the family business after finishing his graduation. He started as a fellow worker on the shop floor at Tata Steel and gained an insight into his family business. After the retirement of J.R.D. Mr. Tata became the new Chairman of the Tata Group in 1990 for the very first time. Under his leadership, the organization achieved new heights and generated a large number of overseas revenues. And he was there on his position till 2012. Under his leadership and guidance, Tata motors has cracked some crucial deals and acquired Tetley, Jaguar Land Rover, British Steels and Corus, which turned Tata from a major India-Centric company to a global brand name. Tata became a well-renowned company globally. Apart from the brand extension, he had served himself in various roles and responsibilities whenever a company needed him.
He is also a leading philanthropist, and more than half of his share in the group is invested in many charitable trusts. He also invested in startups all across India some startups like Paytm, Ola, Cashkaro, Urban ladder, Repos Energy, Bluestone and many other startups are backed and funded by Ratan Tata. Through his outstanding ideas and positive outlook, he continues to serve as a guiding force for his conglomerate even after retirement.
---
Historic Deal With Ford's Land Rover & Jaguar.
In the last couple of decades, Ratan Tata has lengthily led Tata Group by signing the most iconic and historical deals. Land Rover and Jaguar deal made history in the Indian Automaker market when Tata acquired both luxurious car companies from American Motor, Ford on March 26, 2008, for US$ 2.3 billion (₹9,200 crores) making this the biggest deal ever in the Indian automobile sector. It involved Tata buying the two brands and their manufacturing plants and intellectual property rights, with the new company known as 'Jaguar Land Rover'. The most significant benefit for Tata Motors from this deal was acquiring two prestigious and luxurious global car brands which helped Tata Motors to step into leading automakers globally.
Not only this, but the group was also able to take over brands like Tetley tea. It purchased Anglo-Dutch steel manufacturer Corus Group for $11.3 billion, making it one of the biggest corporate deals by an Indian company.
There is no secret that Tata Group, led by Ratan Tata was the country's first wealthy private donor that moved beyond statutory obligations to ensure a more organized and strategic procedure of giving. To meet the challenges of charitable leadership in a complex world, Ratan Tata is determined to combine his predecessors' institution-building legacy. The business tycoon has not only encashed the opportunities in the field of business time and again, but he is equally shown a great deal of interest in the development of compassion initiatives.
The deep secret of 'TATA Group' is they have formed a link and connection with their partners and competitors wherever possible, which also help to sustain them in the long run. Currently, Tata is investing in almost every field, and they promote made in India products. Let's take back to 1999, during the 'Kargil War' Mr.Tata stopped exporting Tata Sumo (a car model) to Pakistan. It reflects that for him 'Nation First' is the first policy.
---
There Was a Time When He Was About to Get Married, But The 1962 India-China War Played a Spoiler
.
Ratan Tata credits his move to architecture to his grandmother, stating that he dared to switch his major line from mechanical engineering to architecture which got him the job in Los Angeles.
Ratan Tata went on to call the two years in LA was a great time and moment, as the weather was beautiful, he had his own car and a job he loved. However, because his grandmother, who practically raised him, was unwell and did not visit her in seven years, he decided to move back to India for a bit.
Ratan Tata was under the impression that the woman he loved would come with him to India and they would get married. But due to the India-China war in 1962, her parents refused, and the relationship fell apart. 
---
---
 The Untold Story of Sweet Revenge That Tata Took From Ford Motors.
Very few people know that Tata, who is currently the owner of the world's top two luxury brands, has once tried to sell his company in 1999 to Ford. This goes way back to 1998 when Tata Motors launched its first passenger vehicle 'INDICA' intending to enter the passenger car market. However, just after the launch, Tata Indica was a total failure in the market, and as a result, it was a major failure in his life that put a lot of burden on Tata. And the company suffered a huge loss.
The poor response to its maiden hatchback from the company had pushed Tata Motors to sell the struggling passenger vehicle business, within a year of its debut in 1998, to Ford Motor after Ford officials voiced their interest after a trip to Tata's Bombay Headquarters. 
Seeking help, Ratan Tata, with his team in tow, traveled to Detroit to sell off their fledgling passenger car business to Ford, who had feigned interest. Ratan Tata, along with his strategic team, went to Detroit (City in Michigan) where Ford's headquarters was situated. During the meeting, Ford Officials humiliated Ratan Tata saying, 'You do not know anything, why did you start the passenger car division?' continuing to insult him they said, "Tata should not dream of the passenger car manufacture business as they didn't deserve that." Overall it was an insult for Ratan Tata, but he never minded and left the room without finalizing the deal, and flew back to New York with his team that very evening, before flying back to India. He had left the room but did not forget the humiliation, and at that time Mr. Tata had some new plan which nobody knew about.
After coming to Mumbai, he involved himself in passenger vehicle divisions and started focusing on making the most indigenous Indian passenger car. Initially, it was criticized by auto analysts, but he believed that Indian customers mostly focus on mileage and cost. With an aggressive marketing strategy, Tata cars became one of the best-selling cars in Indian car history. A newer version of the car, named Indica V2, was a major improvement over the previous generation and quickly became a mass favorite. He turned around the whole division from nowhere to everywhere in a few years. Now, at this point, after nine years, the table turned when Ford Motors reeling in bankruptcy due to the global meltdown, Tata took sweet revenge by acquiring Ford company's luxurious and iconic Jaguar and Land Rover brands for $2.3 billion.
Today Jaguar Land Rover, are known for their premium, luxury, and one of the most refined & powerful engines that can tackle any situation. It also has turnaround 'Tata Motors' finances, and these cars are one of the best-selling cars across the globe. He showed the world that if a person is determined and focused on his aim, he'll achieve this.
Whenever there will be talk about the success story of Ratan Tata, this deal will be mentioned in his story of success.
---
His Life, His Times (including awards & achievements) 
Year 1937: Ratan Tata is born to Soonoo and Naval Tata in Bombay.
1955: Leaves for Cornell University (Ithaca, New York, USA) at age 17; goes on to study architecture and engineering over seven years.
1962: Awarded bachelor of architecture degree.
1962: Joins the Tata group as an assistant in Tata Industries; later in the year, spends six months training at the Jamshedpur plant of Tata Engineering and Locomotive Company (now called Tata Motors).
1963: Moves to Tata Iron and Steel Company, or Tisco (now called Tata Steel), at its Jamshedpur facility for a training program.
1965: Is appointed technical officer in Tisco's engineering division.
1969: Works as the Tata group's resident representative in Australia.
1970: Returns to India, joins Tata Consultancy Services, then a software fledgling, for a short stint.
1971: Is named director-in-charge of National Radio and Electronics (better known as Nelco), an ailing electronics enterprise.
1974: Joins the board of Tata Sons as a director.
1975: Completes the Advanced Management Program at Harvard Business School.
1981: Is appointed Chairman of Tata Industries; begins the process of transforming it into a promoter of high-technology businesses.
1983: Drafts the Tata strategic plan.
1986:1989: Serves as Chairman of Air India, the national carrier.
March 25, 1991: Takes over from JRD Tata as Chairman of Tata Sons and Chairman of the Tata Trusts.
1991: Begins restructuring the Tata group when the liberalization of the Indian economy is underway.
2000 onwards: The growth and globalization drive of the Tata group gathers pace under his stewardship and the new millennium sees a string of high-profile Tata acquisitions, among them Tetley, Corus, Jaguar Land Rover, Brunner Mond, General Chemical Industrial Products, and Daewoo.
2008: Launches the Tata Nano, born of the trailblazing small car project he guided and commanded with zeal and determination.
2008: Is awarded the Padma Vibhushan, the country's second-highest civilian honor, by the Government of India.
2012: Tata Global Beverages and Starbucks form a joint venture, Tata Starbucks Ltd, and open their first store in Mumbai.
December 2012: Steps down as Chairman of Tata Sons after 50 years with the Tata group; is appointed Chairman Emeritus of Tata Sons.
2014: He has conferred the 'Honorary Knight Grand Cross of The Order of the British Empire.
---
---
Controversies.
In May 2006, when Ratan Tata announced the manufacture of a small car unit (Nano) in Singur, West Bengal. He faced a lot of criticism from local farmers and CM Mamta Banerjee also defended protestors and told Ratan Tata to leave West Bengal. As a result, he decided to shift the manufacturing unit to Gujarat, and Narendra Modi was the CM of Gujarat at that time.

In 2010, his name appeared in the Nira Radia Tapes controversy. In November 2010, the controversy involved telephone conversations between corporate lobbyist Nira Radia and various industrialists and journalists that were leaked to the press.

In February 2021, a massive number of Twitter users are campaigning for Indian Business and Emeritus Chairman of Tata Industries, Ratan Tata, to be conferred with the Bharat Ratna, the highest civilian award in India. However, he has requested the users to discontinue the campaign, saying that he is happy to contribute to India's growth. 

                                                                                                                                                         

Although these controversies never break down the image of TATA Group and therefore, when it comes to success these controversies are also included in the success story of Ratan Tata.


---
Major Works.
As the Chairman of Tata Group, he achieved international recognition and prestige for his company. The outstanding financial success of the company brought the Tata Group to the New York Stock Exchange. Under his leadership and supervision, the corporation became a global brand by acquiring many reputed companies including Tetley, Jaguar Land Rover, British Steels and Corus.

He was instrumental in the conception and building of Tata Nano and Tata Indica cars, and he fulfilled the dream of middle-class people by making Tata Nano.

He is also a notable philanthropist, and more than approximately 65% of his share is invested in charitable trusts. One of his life's primary goals has been to raise the quality of life of Indians and human development.




---
Personal Life & Legacy.
Ratan Tata is a bachelor. He follows the middle-class lifestyle. He resides in a simple house in Colaba, Mumbai, and drives around in a compact SUV (Nexon). He donates a massive amount to charity and startups. Mr. Tata has done everything for the nation; that's why he is very different from other business leaders.
---
Here Are Some Unknown Facts About Ratan Tata.
Ratan Tata's father Naval Tata was an adopted son of Ratanji Tata.

Ratan Tata is a skilled Pilot. In February 2007, he became the first Indian to fly an F-16 Falcon fighter jet during an airshow in Bengaluru.

Ratan Tata earned both Padma Bhushan & Padma Vibhushan.

Ratan Tata is a pet lover and fond of dogs. He has two dogs named Tito and Maximus.

He left a job offer from IBM after JRD Tata, the Tata Group's then-chairman, convinced him to join the family business, which he did in December 1962.




---
Famous Quotes By Ratan Naval Tata For Entrepreneurs.
"I don't believe in taking the right decisions. I take decisions and then make them right."

"Take the stones people throw at you. And use them to build a monument."

"If you want to walk fast, walk alone. But if you want to walk far, walk together."




---
What Entrepreneurs Should Learn From Ratan Tata?
Here are four valuable lessons from Ratan Tata for entrepreneurs:
Dream Big
It is important as an entrepreneur to be able to dream big and has big ambitions. Tata Finance Limited showed with its rapid growth and bright visage to be a one-stop financial services shop, the likes of India had never seen before.
To be able to do the right thing.
It's transparent, upright handling of any crisis has only enhanced the Tata brand. As a company, your response to an error committed is what helps you stand tall through the tests of principles and character.
Fall down, but always get back up.
Tata Motors itself is a great example of how a company can stumble and pulls itself up quickly. They built a new version of Indica that was a success.
There's a silver lining around the dark clouds.
There will always be problems and issues, but how you act as a company through them will bring you closer together, and stronger.
With the above information, we hope you have understood the insides of the success story of Ratan Tata. He inspires the young generation, and he always encourages startups because he know, "today's startups are tomorrow's MNCs." Also, Ratan Tata's life has always been inspiring for people who want to achieve something big in business and marketing.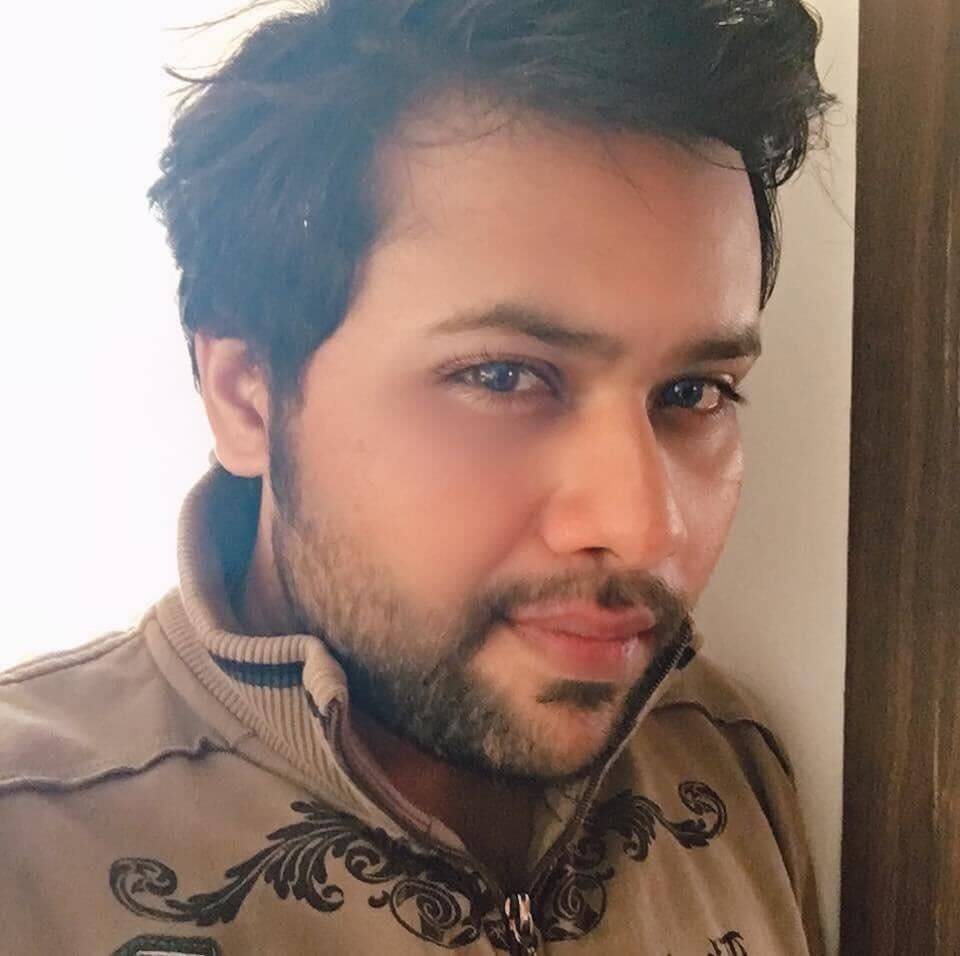 Suprotik Sinha is the Content Writer with Synkrama Technologies. He writes about technologies and startups in the global enterprise space. An animal lover, Suprotik, is a postgraduate from Symbiosis Institute of Mass Communication (SIMC) Pune. He carries 6+ years of experience in Content Writing, and he also worked in mainstream broadcast media, where he worked as a Journalist with Ibn7 ( now known as News18 India) and Zee Media in Mumbai.
Get Updates To Your Inbox
Twitter feed is not available at the moment.