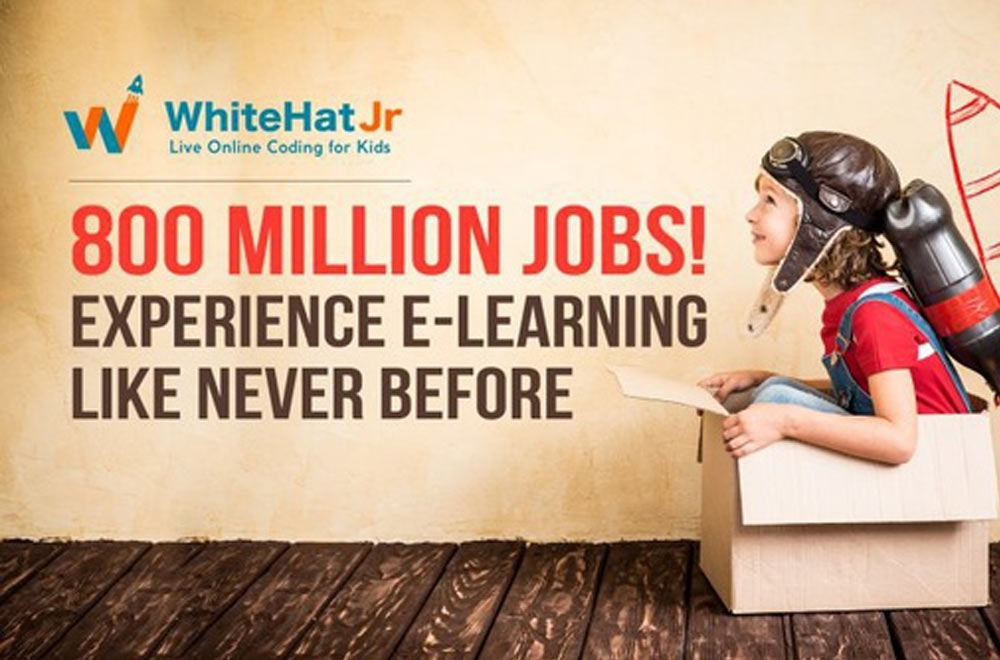 Amid Lawsuits, Indian Startup 'WhiteHat Jr' Cuts Down On Controversial Ads; But Is This The Solution?
Under fire for running misleading ads and even creating imaginary characters to promote its platform BYJU'S-owned WhiteHat Jr is looking to clean up its act by discarding the campaign. The company has decided to trash the controversial ads featuring tech leaders like Microsoft's Bill Gates, Facebook's Mark Zuckerberg, and Google's Sundar Pichai among others.
As per data in Facebook's Ad Library, the last controversial ad run by WhiteHat Jr was in September 2020 on Facebook, Instagram, Messenger and other audience networks run by Facebook.
Many critics of the company had questioned the use of celebrities and even global political leaders to promote the app, without the consent of these big names. The company has also chosen to file defamation suits against two critics — software engineer Pradeep Poonia and angel investor Dr. Aniruddha Malpani. Now, the company has now chosen to use personalities in the news instead of ambassadors.
Another pertinent issue is that other startups have started following WhiteHat Jr's ad campaign suit to garner more eyeballs. One such startup is Mumbai-based Lido Learning that has featured Tesla's Elon Musk, Facebook's Mark Zuckerberg, former US President Barack Obama, former Indian President APJ Abdul Kalam, and former president of South Africa Nelson Mandela.
Prerna's Handcrafted Ice Cream has introduced India's first gluten-free dairy ice creams that are prepared with low-fat cream (no milk at all) and have no stabilizers, no emulsifiers, no preservatives, no artificial flavours, no artificial colours or thickeners added to them. Our ice creams are pure, all-natural, and 100% vegetarian. Devoid of any artificial additives, our brand is paving the way for revolutionary ice creams packed with a healthy punch.