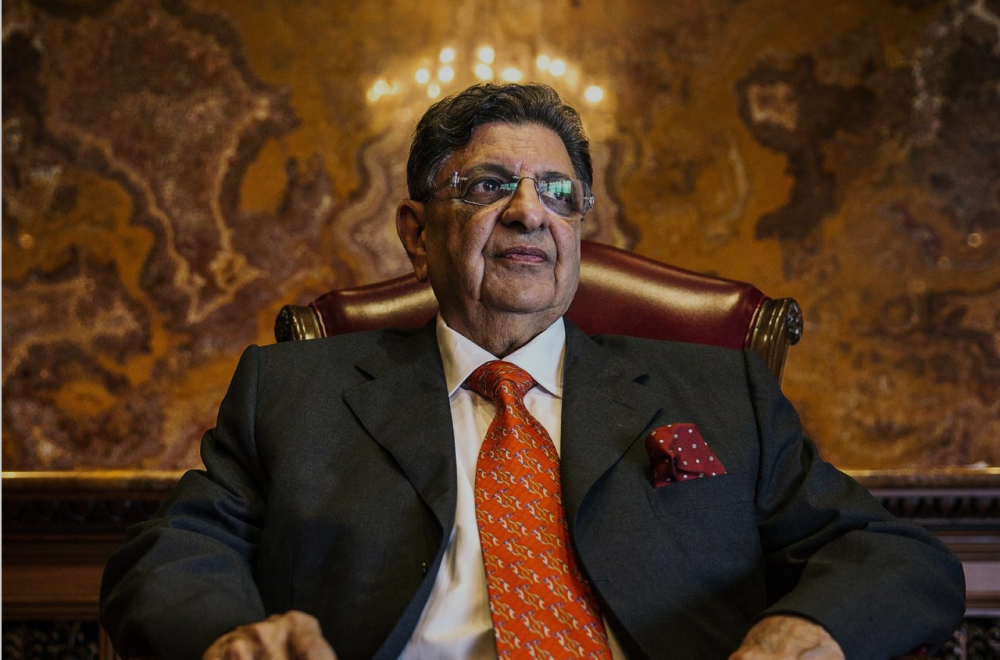 A Complete Biography of Cyrus Poonawalla: Founder of the Serum Institute of India
Reading Time:
3
minutes
Highlights:
Cyrus Poonawalla

founded the Biotech company Serum Institute of India in 1966,

and the institute is the world's largest maker of vaccines by doses.
As per reports, Serum produces over 1.5 billion+ doses annually of a range of vaccines, including for COVID-19, measles, polio, and flu. Therefore, the institute highlighted when they started producing the COVID-19.
Serum's CEO (Adar Poonawalla) his son, the company has invested $810 million to build a new factory to make Covid-19 vaccines (Covishield).
The Serum has partnered with UK's AstraZeneca and developed the Covishield vaccine.
Quick Facts
Born: 1941
Age: 81 Years
Also Known As: Cyrus S. Poonawalla
Born Country: India
Born In: Pune, India
Family
Father: Soli A. Poonawalla
Mother: Gool Poonawalla
Siblings: Zavaray Poonawalla
Children: Adar Poonawalla
Who is Cyrus Poonawalla?
Cyrus Poonawalla is the Founder and Chairman of the Poonawalla group, and he also founded Serum Institute of India, the biotech company that produces vaccines for many diseases, including COVID-19. Also, it is the most prominent vaccine maker globally by doses and sold across globally.
In 2018 as per Forbes ranking, Poonawalla had a net worth of around ₹73,000 crores, which makes him the 7th wealthiest person in the country and the 170th richest person in the world (the ranking numbers might change later).
When it comes to honors and awards, the Indian Government in 2005 awarded the Padma Shri, India's fourth-highest civilian honor. He was honored for his contribution to the medical field. In 2005, he was also given the 'Lifetime Achievement Award' by Dr. Manmohan Singh, the former Prime Minister of India. Recently, he was awarded an Honorary Doctorate of Science by the University of Oxford.
Life of Cyrus Poonawalla
Cyrus Poonawalla was born in Pune, Maharashtra State, India, in 1941. His family was into breeding racehorses. Poonawalla went to Bishop School and graduated from Brihan Maharashtra College of Commerce, the University of Pune, in 1966. After completing his education, he joined his family business of breeding racehorses. But he soon realized that horse racing had no particular future and started finding other opportunities. First, he tried and experimented with building a prototype of racing cars, but later, he dropped the idea and decided to do something that the masses would use.
In 1966 he founded Serum Institute to originate therapeutic serum from horse blood. Within two years, Serum launched its first therapeutic tetanus serum and started producing anti-tetanus vaccines.  By 1974, he started making the DTP vaccine, protecting children from diphtheria, pertussis, and tetanus. Then, in 1981, it created anti-snake venom serum to treat snakebites.
Serum Institution turned into the world's largest vaccine manufacturers, serving 155+ countries, including America and European countries. The Institution holds around 60 percent market share in the global vaccine-producing category.
The Serum Institute of India was officially accredited by the World Health Organization (WHO) in 1994. After that, they started supplying high-quality vaccines to the UN Agencies like UNICEF (United Nations' Children's Fund). Today, the Serum has become one of India's leading biotech companies and the largest company by doses.
Success Story to Learn From Cyrus Poonawalla
Entrepreneurs can learn a lot from Cyrus Poonawalla, how he shaped his life and grew his business.
Cyrus Poonawalla's life is an outstanding example of taking challenges and changing challenges into opportunities. He came from a family where no one could guide him into the business, but he made his own path. He doesn't have any experience in vaccine development, but he hired a few scientists and doctors, and after two years of hard work, he produced the first vaccine.
Poonawalla turned Serum Institution into an $11.5 billion company.
He tightly held business supremacy, which gave him complete authority over management and decision-making. He also kept diversification at a minimum. In an interview, he said there is no reason to expand if his son (Adar Poonawalla) cannot manage its growth. Thankfully, Adar Poonawalla proved himself a worthy successor of his father.
Family
Cyrus Poonawalla was born in Pune, in 1941. He went to The Bishop's School and after schooling, he joined and later he was graduated from Brihan Maharashtra College of Commerce, University of Pune, in 1966.
He was married to Villoo Poonawalla, but unfortunately, his wife is no more. He has a son, Adar, the Poonawalla Group and Serum Institute CEO.
Inspirational Quotes by Cyrus Poonawalla
Along with my passion for horse breeding, I was a horse racing enthusiast… In 1974 I was elected as a committee member and subsequently a steward of the Turf Club. I had a burning desire to clean up the sport, which had always carried the stigma of gambling and manipulation.
As a teenager, I developed a great interest in horse breeding and horse racing and used to bet based on red-hot tips. Finally, I realized that becoming a bookmaker would be very lucrative, but Dad put his foot down, saying it was an inappropriate career.
Last but not least, he is also known as the 'King of Vaccines' or 'Vaccine King.'
Also Read: 10 Lesser Known Facts About Asia's Richest Man 'Mukesh Ambani'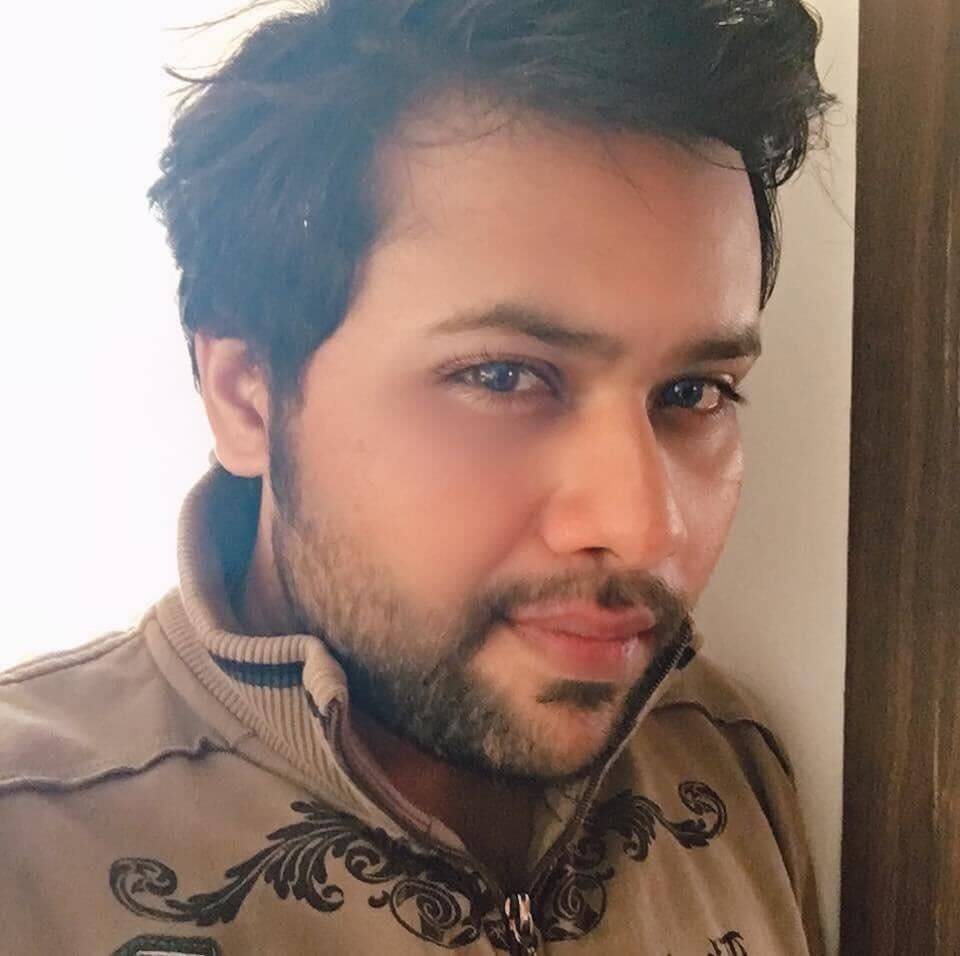 Suprotik Sinha is the Content Writer with Synkrama Technologies. He writes about technologies and startups in the global enterprise space. An animal lover, Suprotik, is a postgraduate from Symbiosis Institute of Mass Communication (SIMC) Pune. He carries 6+ years of experience in Content Writing, and he also worked in mainstream broadcast media, where he worked as a Journalist with Ibn7 ( now known as News18 India) and Zee Media in Mumbai.
Get Updates To Your Inbox
Twitter feed is not available at the moment.