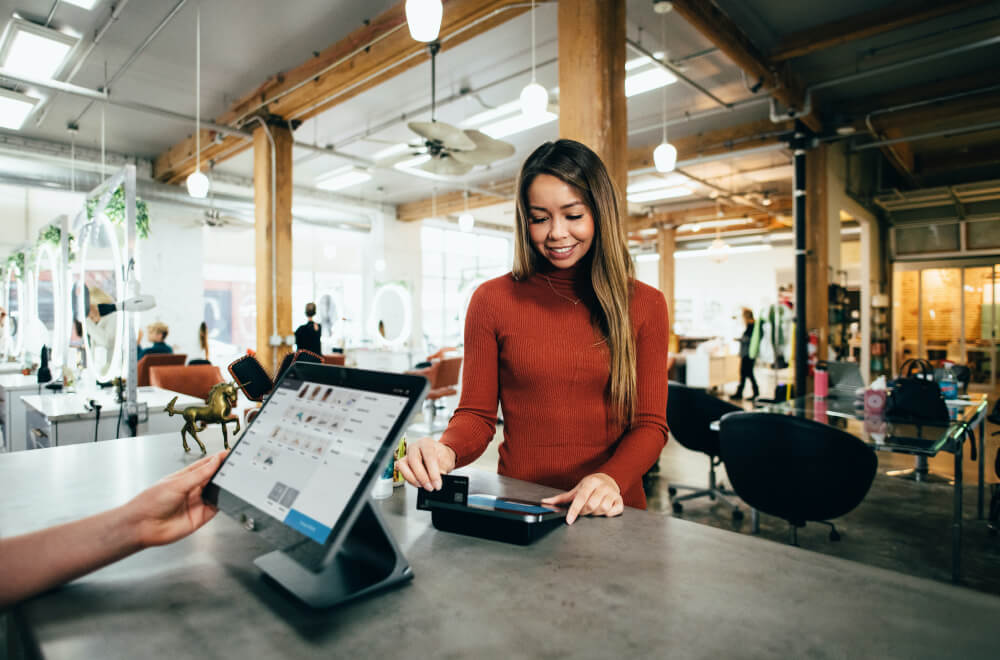 5 Best POS Systems for Small Businesses In 2023
Reading Time:
4
minutes
What is Point of Sale (POS)?
'POS' or 'point of sale' is the name given to the place where consumers purchase goods or services. In short, it's where customers checkout — whether in a brick-and-mortar retail store, in the shop, at a market stall, or on an eCommerce website.
A POS system is often a program to process and record transactions in retail stores. However, modern POSs provide an easy way to accept payments and keep track of sales and inventory and manage employees in real time. Therefore, business owners use POS to understand their store operations and customer trends to stay competitive in the market.
A recent Grand View Research revealed that the POS system market size was approx. $9.3 billion in 2020 and is predicted to reach $18.1 billion in 2027.
What is a Point of Sale (POS) System?
Point of sale systems is a combination of software and hardware that enables merchants to process transactions.
These days, POS Systems for Small Businesses provide limitless features, such as credit card and contactless payment processing, employee management tools, and detailed POS reporting and analytics.
The 5 Best POS Systems for Small Businesses in 2023.
1. Shopify
Best for small to large businesses.
Price: POS app is free to download. Shopify POS has three pricing plans, i.e., Basic Shopify ($39 per month approx), Shopify ($89 per month), and Advanced Shopify ($301 per month). With all these plans, there is a facility for unlimited products. Staff accounts vary based on the plan.
Shopify provides software for small businesses. In addition, it includes hardware for retail and on-the-go selling.
Features:
Recording of customer's address and contact details.
Assigning or creating barcodes.
Inventory management.
It will help you to offer different variations of products.
Retail and product reports.
Verdict: Shopify is available on Mobile. It has features and functionalities for customer management, discounts, store management, payment, and checkout.
2. TouchBistro
Best for small to large businesses.
Price: The price of TouchBistro POS starts at $69 per month. There are several add-ons; you can check and include add-ons as per your requirement or get a quote.
TouchBistro offers a restaurant POS system suitable for any business of any size. It is an all-in-one platform and offers all the functionalities for managing restaurants. Furthermore, it has flexible pricing options and can be a good solution for small businesses. In addition, it can be used for various restaurant types such as cafés, food trucks, coffee shops, etc.
Features:
TouchBistro has functionalities for reservations, online ordering, gift cards, loyalty, etc.
It offers a customer-facing display that helps with increasing guest satisfaction and shortens queues.
It has products for restaurant operations such as payments, a self-serve Kiosk, a digital menu board, and a kitchen display system.
It can provide reports and analytics.
Verdict: TouchBistro is an intuitive platform and can be used for various restaurant types. This all-in-one solution will help you increase sales and save time & money. In addition, by using this system, you will be able to deliver a standout guest experience.
3. Intuit QuickBooks
Best for Small businesses.
Price: QuickBooks has three pricing plans, i.e., Basic (Starts at $500), Pro (Starts at $850), and Multi-Store (Starts at $950). All these plans will cost a one-time purchase rate. A free trial is available with all the projects.
QuickBooks provides an all-in-one POS solution for retail businesses with coupons, gift cards, tracking, and rewarding customers, tracking of inventory, and accepting credit card payments.
Features:
You will get the following features with all the pricing plans:
Taking payments.
Tracking of inventory and customer data.
It provides basic reporting.
It can be integrated with QuickBooks Desktop financial software.
Verdict: Intuit QuickBooks provides a POS system for small businesses with features like syncing with QuickBooks and a barcode scanner. With every sale/order/return, QuickBooks updates the inventory.
4. ShopKeep
Best for Small Businesses.
Price: Get a quote for its pricing details.
ShopKeep provides Business Software for Your Small Business with all the features. In addition, it offers in-depth inventory management, an intuitive register, innovative staff management, and real-time analytics.
Features:
It has back-office features like staff management and customer management.
It has functionality for label printing, customizable receipts, and billing management.
Managing the inventory has functions for managing the inventory in bulk, tracking the inventory, and reporting on sales inventory.
Verdict: ShopKeep can be used for various retail, restaurant, clothing store, food truck, etc. It is an iPad POS system with features like an iPad cash register, payment processing, inventory management, etc.
5. Loyverse
Best for small businesses.
Price: Loyverse offers four products, i.e., POS, Dashboard, Kitchen Display, and Customer Display, for free. Some add-ons are also available, like Employee management ($5 per month) and Advanced Inventory ($25 per month). A free trial is available for 14 days with all features.
Loyverse provides a POS system for small businesses like stores, coffee shops, and cafes. It is available for iPad and Android devices. It is free POS software. It offers four products, i.e., POS, Dashboard, Kitchen Display, and Customer Display.
Features:
Loyverse POS software can be used on iPhones, iPad, Android smartphones, and tablets.
It supports multiple payment methods.
It works offline.
It also has features for managing multiple stores, inventory management, and employee management.
Verdict: Loyverse can be used for salons, retail, pizza stores, etc. It is a web-based system and can accept credit cards. You can start using Loyverse for free with all its features.
Conclusion
Whatever POS system you choose, make sure it is budget-friendly, appropriate for your business, and effective for the long term. Then, you can choose from these five (mentioned above). We tried to say the approx pricing figures, indicating what type of business is suitable.
You can even use the trial period and check how it works in your business environment; we are sure whichever POS system you choose will ease your business activities and increase your output. Well, you can thank us later.
Recommended Posts:
How to Fund Your Startup With Credit Card?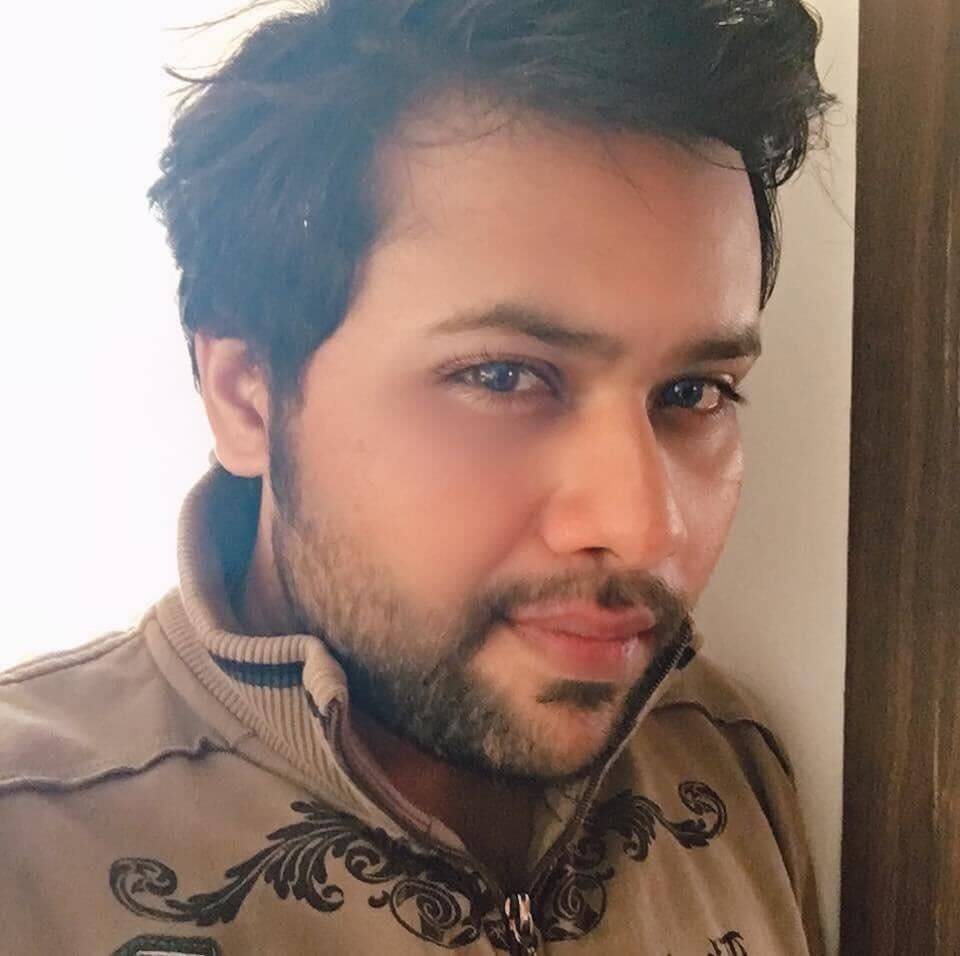 Suprotik Sinha is the Content Writer with Synkrama Technologies. He writes about technologies and startups in the global enterprise space. An animal lover, Suprotik, is a postgraduate from Symbiosis Institute of Mass Communication (SIMC) Pune. He carries 6+ years of experience in Content Writing, and he also worked in mainstream broadcast media, where he worked as a Journalist with Ibn7 ( now known as News18 India) and Zee Media in Mumbai.
Get Updates To Your Inbox
Twitter feed is not available at the moment.