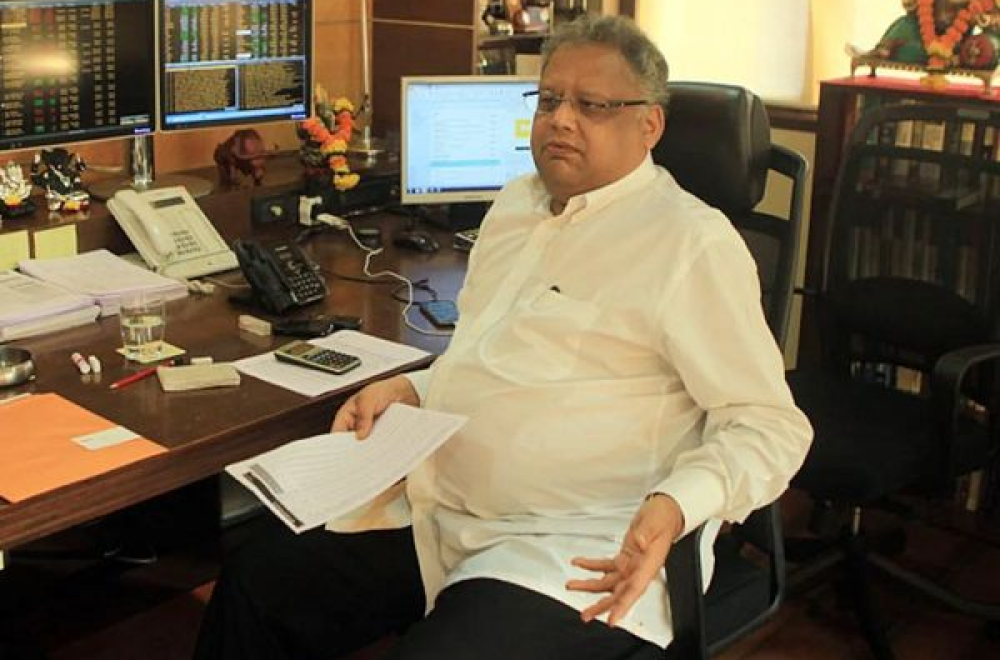 Rakesh Jhunjhunwala: The Incorrigible India Optimist
Reading Time:
4
minutes
Rakesh Jhunjhunwala is also known as the Big Bull of the Indian Share Market; he had completely changed the share market and encouraged investors to invest in the stock market. 
By now, we all know about the big bull and how he started trading with just ₹5000, and within these 25-30 years, he managed with his own research and calculations, and his total net worth is $570 cr. A few months back, he also announced and backed the Airline company named 'Akasa.'
Titan is the company that made Jhunjhunwala a billionaire when it comes to investment. Around 1985 he bought the Titan shares worth ₹25-26/share. By 2021 he earned around ₹1125cr from Titan shares. So Titan company was one of the major players in Rakesh Jhunjhunwala share portfolio that turned him into the big bull of India.
There is always a curiosity about Rakesh Jhunjhunwala stocks or portfolios amongst investors and mostly prefers to buy those stocks that are in his portfolio. He always says India has full potential to be the market leader globally. "Patience and right time to buy the share is what you need to learn," says, Jhunjhunwala. So if he can do then why can't we?
But Jhunjhunwala confesses he's not as foolproof as people think. His mistakes are less well-known than his successes. "I am not afraid of taking a loss, and I cover my loss in my upcoming profit. I only learn from my mistakes," he says in an interview at his sea-facing office at Nariman Point, Mumbai.
"The market can remain irrational longer than you can remain solvent," says one by economist John Maynard Keynes. The coasters have imprinted sayings from the likes of value investing legend Benjamin Graham.
Inside, people pour over trading charts and incoming result announcements. There's a sense of camaraderie to a casual observer that fosters collaboration. Occasionally someone enters to show Jhunjhunwala to take his approval.
With its one-way bull run, the past year has been great for Jhunjhunwala, who has described/showcased himself as a middle-class billionaire in earlier interviews. His wealth has doubled to around $5.6 billion, moving him 18 spots on the 2021 Forbes India Rich List to rank 36. His large holdings companies are Titan and Tata Motors, which have done exceptionally well."I've had the best trading months of my life in the last 18 months. I hope it continues," he says. He leaves unsaid because, given the India story, 'his best is probably yet to come.'
Bullish on India
Over the years, Jhunjhunwala has been out there talking about what makes him so bullish—the skillset of its population and its favorable demographics being the two primary reasons. Now, he thinks this is the golden time for India, he believes the time has come, and the share market will perform better than the other markets. "We have $1 trillion+ in savings and only eight crore Demat accounts," he added. Where will money from the remaining 90 crores go?" He asks, pointing to why stocks could do well for many years to come.
The reforms of the last few years—GST, RERA, the Insolvency & Bankruptcy Code—have given us a strong base to take off from. Promoters have seen/observed first-hand the premium placed on the premium company in the form of increased valuations.
"We have a credit cycle behind us and a CAPEX cycle ahead of us. As a result, tax collections will go through the roof," he says. Add a reformed public sector and a privatization push and the India story remains strong.
As a result, Jhunjhunwala believes that this fiscal's double-digit growth performance could be followed with 7-10 percent next year, 8-11 percent in FY24, and 10 percent after that for the rest of the decade. However, the story could come unstuck, he says, if there is a geopolitical event, like an attack by China on Taiwan or a confrontation with our neighbors.
A Narendra Modi supporter, Jhunjhunwala, recently presented to the prime minister where he figured out a few suggestions for reforms. "He said PM Modi understands the business very deep, and I believe he is determined to do reforms," he says, adding that his continuation is key to India achieving high rates of growth. When reminded that the last decade has seen disappointing growth, he dismisses it: "The past is not an indication of the future." Like a true investor, he is looking to discount the future.
Corporate profits to GDP have been at decadal lows and have recently recovered. Still, skeptics ever wonder if they have discounted hugely. Not big bull. "We have gone from 7,500 to 18,800 in one stretch, so we can always have a correction, but I don't think we will have a reversal," he says. "Remember the Dow never had a more-than-10 percent correction in the 1990s. It is possible we could be in the same situation." He does concede there may be a few, very few, pockets of the market that may have discounted too much. But then again, he asks, "Who are we to judge overvaluation? It is intangible."
While there are always risks associated with markets, Jhunjhunwala believes central banks will slowly raise rates. He further says with his trademark bullishness, "I am still investing. If you give me ₹500 crores today, I will invest in a single day." 
Then there's his latest investment in Akasa, an airline founded by former Jet Airways CEO Vinay Dube. However, Jhunjhunwala declined to answer any questions on the airline or on the aviation business in general.
Last Note
As he enters his seventh decade, the big bull has started thinking about what to do with his vast fortune. He postponed his plans of giving it away to 2025 but says, "The intention to give it away has now expanded."
Also Read: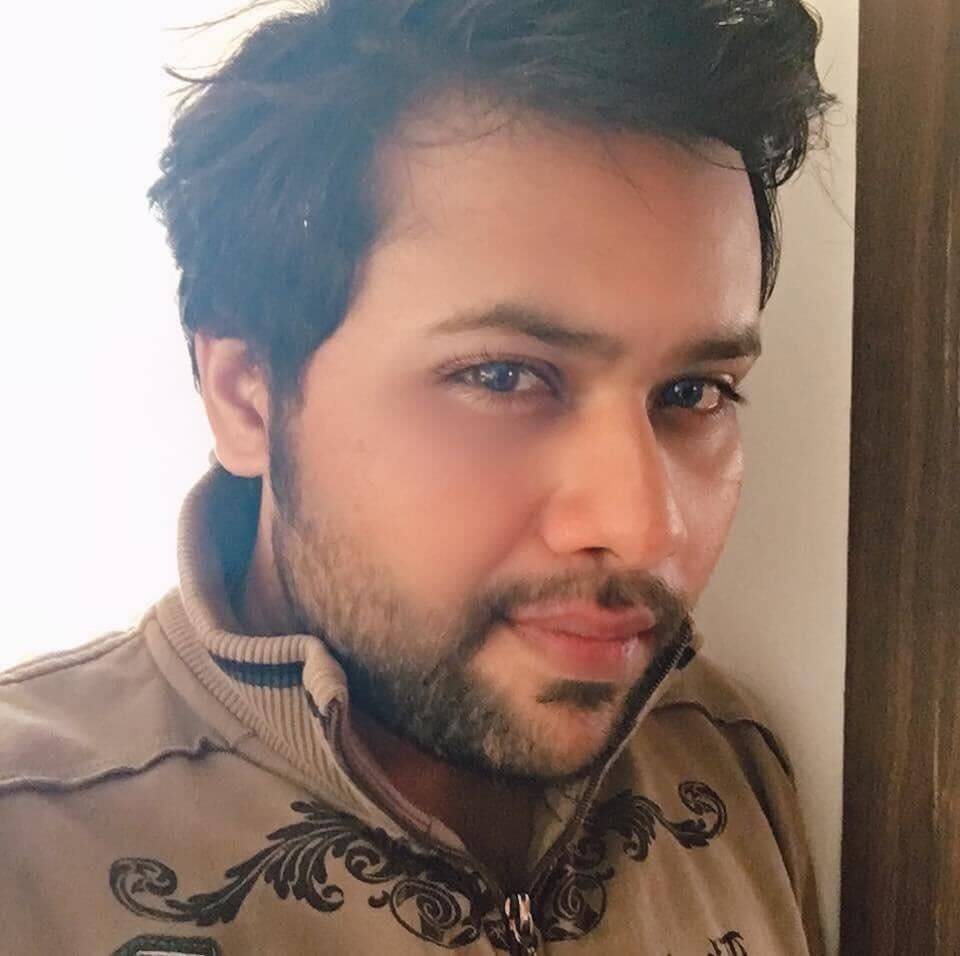 Suprotik Sinha is the Content Writer with Synkrama Technologies. He writes about technologies and startups in the global enterprise space. An animal lover, Suprotik, is a postgraduate from Symbiosis Institute of Mass Communication (SIMC) Pune. He carries 6+ years of experience in Content Writing, and he also worked in mainstream broadcast media, where he worked as a Journalist with Ibn7 ( now known as News18 India) and Zee Media in Mumbai.
Get Updates To Your Inbox
Twitter feed is not available at the moment.