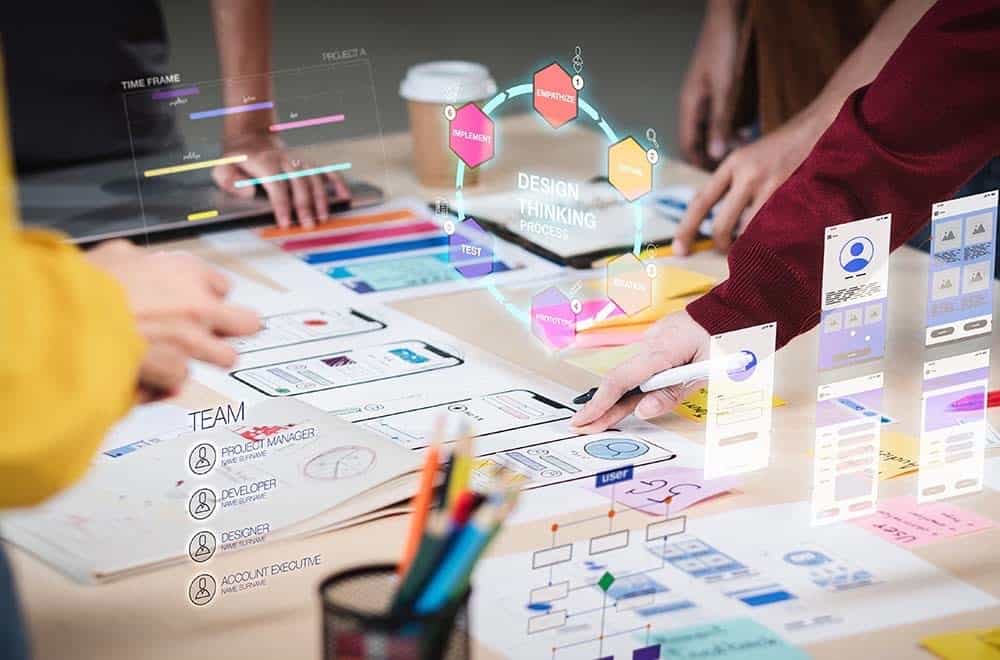 How to Raise Funds for Your Mobile App Startup?
Reading Time:
5
minutes
Welcome to the Unboxing Startups article; today, we will discuss how to raise funds for your mobile app startup? This article contains a lot of crucial information that will benefit you if you're an entrepreneur or if you want to be an entrepreneur. Therefore kindly read till the end.
If you're a founder of a mobile app startup, this article will benefit you and help you to raise funds for your startup. Imagine you wake up in the middle of the night with the idea to develop an app. You want to make it in the App Store or Google Play Store as the next outstanding life-changing app. Then you realize that you don't have enough funds to invest in the app development process, but you have an outstanding next-level idea, then what will you do? The most common answer would be searching for your investor for funds to fulfill your dream. Right?
Did you know investors don't invest until they see a unique concept that can maximize their money? If you can pitch perfectly in front of your investors, they are always ready to invest in something that gives benefit. It's feasible, but it's going to take some work. With this ultimate guide to funding your mobile app, you'll be ready to get in front of investors and start the process of bringing your idea to life.
Preparing to Find Investors for Your Mobile App
There's some homework you need to do before you bring your app idea to investors. Having just a baseline idea won't work because investors want to know, have you given this idea some thought. They want to see that you've researched the market to show how it will compare to competitors or how it's going to be.
There's a checklist of a few to-do items before you carry your ideas in front of your investors. 
Know Your App's Niche
Brand Your App
Develop Your Elevator Pitch
Create a Pitch Deck
Create a Demo


---
1. Know Your App's Niche
For the past 10-15 years, the number of smartphone users has dramatically increased. It seems like there is an app for everything you want, from grocery, pharmacy, buying and selling cars, mobile banking, trading, and many other apps for your needs. It is a truth that investors don't want to invest in an app idea that already exists. You must do your research and check the market in which sector there is a demand, try to find a loophole in your competitor's app, or do some market surveys and ask people what difficulties they are facing and what they expect app. Once you get an idea, start working on the app development process. Make sure your thesis should be unique from your competitors.
You have to prove to investors that this is a new idea and it will be prominent in our everyday lives. Figure out what specific need your app is meeting. Ask yourself questions like, "What problem am I solving?" or "How is this app different and unique from your competitors?" These are the questions that investors are going to ask you, amongst many others. They want to ensure that the money they're investing will multiply, thanks to the success of your app.
You must research to gain a better grasp of your app. Investors don't want to fund a general idea; they want something trendy and inspiring. They want specifics of who the audience is, what problem is being solved, what features your app includes – the list of details can go on and on. You must narrow down your app idea so that investors are confident in their investment.
2. Brand Your App
Now that you know what your app does, it's time to start branding it. Having a logo or a domain for your app shows investors that you are serious about your app idea and put a lot of thought into your vision. Every investor wants to visualize your thought or idea rather than telling him/her your ambition. At the core of every business, branding plays an important role; when in doubt, fall back on branding. This is just as true for your app idea because the branding will be the foundation for the rest of the development process. Whether it's a domain or a mockup of the app – brand your app so investors can visualize your idea to increase a better understanding of what you're pitching to them.
3. Develop Your Elevator Pitch
Generally, investors are busy people, and before they even consider penciling you into their schedule, you need to have an elevator pitch ready to go. Much like a personal elevator pitch for a job fair, your startup's elevator pitch is the key to getting in front of investors.
For a quick review, let's understand what an elevator pitch is.? Your mobile app's elevator pitch is how you describe it briefly and succinctly. For example, you're on your way towards a business meeting, and you take an elevator up to the 20th floor. A potential investor walks into the elevator, and you strike up a conversation. You have 20 seconds or so before the elevator door opens, and you walk out to your meeting. In those 20 seconds, you have to be able to describe your app idea, what unique features your app has, and the problem that your app is solving. This is the hook to getting another meeting to go more in-depth about your app and other details for the development process. 
If you can't define your app concisely in 20 seconds, you probably need to go back and do more research. It is important to discuss your app and hook investors without taking up too much of their time. If you pitch correctly and find your idea interesting and appealing, if they (investors) find your idea interesting and appealing, they might extend the duration of your conversation. Once they're hooked, you have a little more time to sit down and discuss more specific information, like budget needs, features, etc.
4. Create a Pitch Deck
Congratulations! You've given your elevator pitch to an investor, and they're ready to hear more about your plan. For your meeting with your investors, you are going to have more than 20 seconds to pitch your app, so you'll need a pitch deck. A pitch deck is a presentation that showcases or explains more in detail with more additional information about your app. The TV show "Shark Tank" is an excellent example of how this pitch meeting should go. When creating your pitch deck, don't put too much fuzz that it covers up the key features of your app. A pitch deck is typically formatted as a PowerPoint or slideshow presentation, but don't present the exact script you'll be using in your meeting. In short, just give the rough idea or raw information in detail.
This is a chance to show graphs, stats, branding, etc., to provide visuals with additional information about what you're talking about. After all, the investors can read and would have asked for a transcript if they didn't want to have an in-person discussion with you.
5. Create a Demo
Much like branding gives investors something to visualize, creating a demo of your app will help to understand how your mobile app will work. It also allows investors to examine and interact with your idea, not just listen to you ramble about it. A demo of your app can either be a flat mockup or something you've already launched. Ensure to provide an interactive demo experience; you run the risk of potential bugs and glitches coming to the surface. However, no matter what route you take, investors will be impressed that you've put this much thought into bringing your app to life.
---
Conclusion
Raising funds for a mobile app startup is neither easy nor hard; everything is about the chain of encouraging elements that will stretch it all over to reach its goal. With the above information, we are sure the information will help you to understand how to raise funds for a mobile app startup. We recommend you read the complete information before you approach investors.
---
Related Article: Bookkeeping, Shares, Accounting- ABC of Startup Funding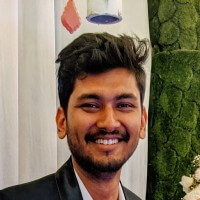 Founder of Cmile. Expert in mobile
 & web 
 development  Passionate about technologies 
 On mission to digitally 
 solve people's 
 problem. Love to use emojis 
Get Updates To Your Inbox
Twitter feed is not available at the moment.