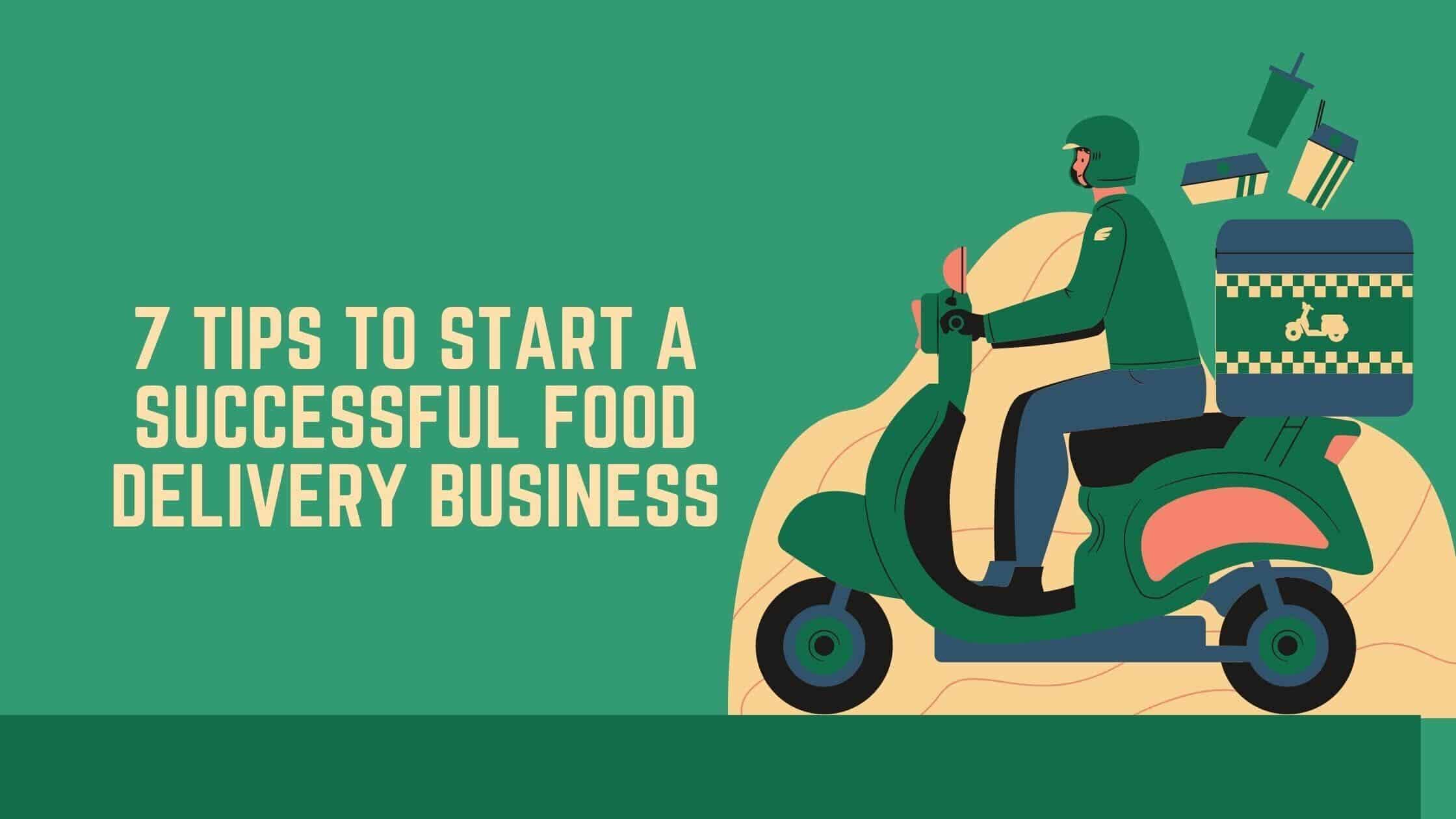 7 Tips to Start a Successful Food Delivery Business
Reading Time:
6
minutes
Key Statistics
The global online food delivery market reached a value of US$ 107.4 Billion in 2020.

IMARC Group expects the market to grow at a CAGR of around 11% during 2021-2026.

The Online Food Delivery segment is expected to show a revenue growth of 25.4% in 2022.

In the US, the top three restaurant food delivery services are DoorDash, GrubHub, and Uber Eats, which together account for some 80 percent of the sector's revenue.




---
When it comes to food, almost everyone is ready to pay for the food they love. From the last five years, we can see a tremendous rise in the food delivery business; most people opt to get their food delivered to their homes or offices instead!
If you're an entrepreneur and want to put your steps in the food delivery business, this article could help end your search. So this could be the moment to start with proceedings.
Understanding The Global Story Of Online Food Delivery  
Globally, most food delivery services are mostly run through region-based portals ranging from the big ones having a nation or continent-wide presence to the delivery services that cater to the population of a single state or region. 
In the US, online food delivery services dominate a respectable portion of the food delivery market. In 2015 alone, the market capitalization of online food delivery services was $4B approximately. Furthermore, a recent survey by Statista indicated that alone in the US, about 43% of the customers have agreed to avail of online delivery services for their food needs at different times of the day and night. 
On a global scale, especially in countries with a large chunk of the affluent middle-class population, the popularity of food delivery applications is at its peak. In the US, smartphone food delivery app users were predicted to increase from 36.4 million users in 2019 to 45.6 million users in 2020. This growth was expected to continue, with an estimated 53.9 million users by 2023. Many factors are responsible for the growth; one of the biggest causes is the pandemic, where people get the culture of ordering necessary products online. In addition, these services give rise to job opportunities for people who lookout for a job, and with their hard work and dedication, these apps grabbed the attention.
For instance, Dominos says they will deliver your Pizza in 30 minutes or else it's free. So here, more than the brand, delivery valets become more crucial, and they deliver within 30 min (mostly) and continue to maintain the promise Dominos claims.
However, unlike any other business, a few tips are to be kept in mind before starting an online food delivery business.
Steps To Start Food Delivery Business.
1. Select Your Niche
It is always better to start small and then develop into a bigger player in the market. Practically you can't be a big player from day one. When it comes to online food delivery, things go a bit differently because you have to give your best services to customers. For people ordering from home, it could be that they want to enjoy the culinary delights in the comfort of their house. For people ordering from the office, it could be that they need lunch/snacks that taste good and hence ordering from an online food delivery business.
You need to select any one of the categories and geographical locations to start the business and then grow if you find prospects and increase orders from areas outside your jurisdiction.
2. Partner With The Restaurants
If you want to start your food delivery business partnering with the restaurants is very important; check the ratings and quality of the restaurants and then proceed with the partnership. If you deliver from the highest or good feedback restaurants/popular names, you will get more delivery services and bring more clients.
Also, you can partner with small individuals who want to start their own restaurants online. This will help you gather finances for the project and help those people reach out to a broader client base over the internet through your business. 
---
Also Read: 4 Food Startups That Will Disrupt The Industry in 2021
---
3. Hire Employees
It would be best if you start a successful business by hiring employees who will collect the food from a restaurant and then serve it to the customer's location. Make sure that you select employees who can ride a two-wheeler, and if possible, they should own a two-wheeler. And have some kind of classes to teach them how to be polite with customers during delivery. If any valet is found rude during delivery, chances you will get a complaint against you. And yes, he should own, or at least he should know how to ride two vehicles.
You then just need to pay them the fuel charges based on the kilometer they have traveled on their bikes. Having an efficient workforce shall allow you to establish your brand in a better way.
These employees will lead your brand into the market and will be the physical emblem of the brand in the area.
4. Branding 
For an online food delivery business, it is essential to properly brand their agents so that when they travel to serve and collect food, people shall recognize your brand easily! For instance- highlight your brand on the delivery bag they carry food in. Also, you can give your brand name or logo t-shirts to highlight and appeal to your brand that instantly catches people's attention.
These things won't cost much; when it comes to marketing or brand promotion, these steps will help you in branding, and once it clicks in the mind of people, they will surely order from you.
5. Website
Your online food delivery business's website is the only element that shall attract a person to place an order.
Professional and experienced web designers should design it; the colors used should be according to the theme color of the logo so that there is a similarity.
For a food delivery business, it is inevitable having a mobile app for its website. Get hold of app developers for all three platforms – Android and iOS. It is more convenient for people to be ordering food from their phone than from a PC or a laptop.
6. Finance
The margin of profit is low in this kind of business; however, there are a host of other ways from which your online food delivery business shall earn substantial profits!
For restaurants to get listed on your online business, they shall pay a monthly or yearly charge.
You can partner with various small businesses and give them the platform to sell their delicious food. As a result, such businesses will save up on the cost of establishing a full-fledged restaurant and instead pay you for providing them with the platform through which they are getting sales.
7. Marketing
For your online food delivery business to perform best, it is advised that you get a professional marketing person as well as an SEO.
From a marketing perspective, your brand can tie up with some of the good causes and contribute a part of the profit to the well-being of a good cause. In addition, this will showcase you as a trustworthy brand from the customer's perspective.
SEO experts shall drive traffic to the website so that there can be increased sales.
They will target keywords and post blogs to rank your online business better on various search engines, and more people opt for services from your website!
Note: Every country and region differs in terms of food laws and licensing requirements, and some industries, like dairy and alcohol, may be subject to additional rules. Be sure to consult with a lawyer and your local government for information specific to your business and region. For this article, information and advice will be general unless otherwise noted.
How much does it cost to start a food business?
Because of the different models described above, the costs to start a food business can vary wildly. For example, if you were to open a restaurant or physical food store, your upfront costs could be upward of $200,000. But there are many ways to get started with much smaller startup costs. Going with ready-made food delivery software is one of them.
Small-batch producers who start home-based businesses have far less overhead and can expand into commercial spaces later as the business grows. Without expensive leases or staffing costs, you could start small with just a few hundred dollars to cover ingredients, website and marketing costs, and packaging. You may even be able to claim some of your housing and utility costs at tax time if your living space doubles as your business space.
If it's not possible to run your business from home, consider the monthly cost of a commercial facility when calculating your startup costs. Production facilities can be expensive, but many co-ops and incubators offer shared kitchens to entrepreneurs for a fraction of what you'd spend in a dedicated space.
Conclusion 
Online food delivery platforms will continue to prosper and become more popular as they expand beyond the hyper-smart metropolitan cities into small cities in developing nations. While big players are still focusing on the upmarket affluent urban population, regional food delivery services can focus on the underserved small-town population and take a large pie of this booming industry.
The online food delivery business is getting more popular daily, and the competition is stiff from the market leaders. Make sure you follow the leaders closely and learn from the good strategies they implement in their business.
Your brand's social media presence has to be strong so that the clients can communicate easily with you if they have an issue.
Post regularly and provide them with offers once you have the business settled and have started making money other than the recovery cost of the business. Be professional in your conduct with the clients.
As long as you keep working hard and stay dedicated to the business, it is assumed that proper profits shall come back to you in a couple of months.
It would be great if you had the patience to get the first sale for your business. You might just be very near to having a profitable business but giving up on the early stages will remove you from the opportunity. All the best!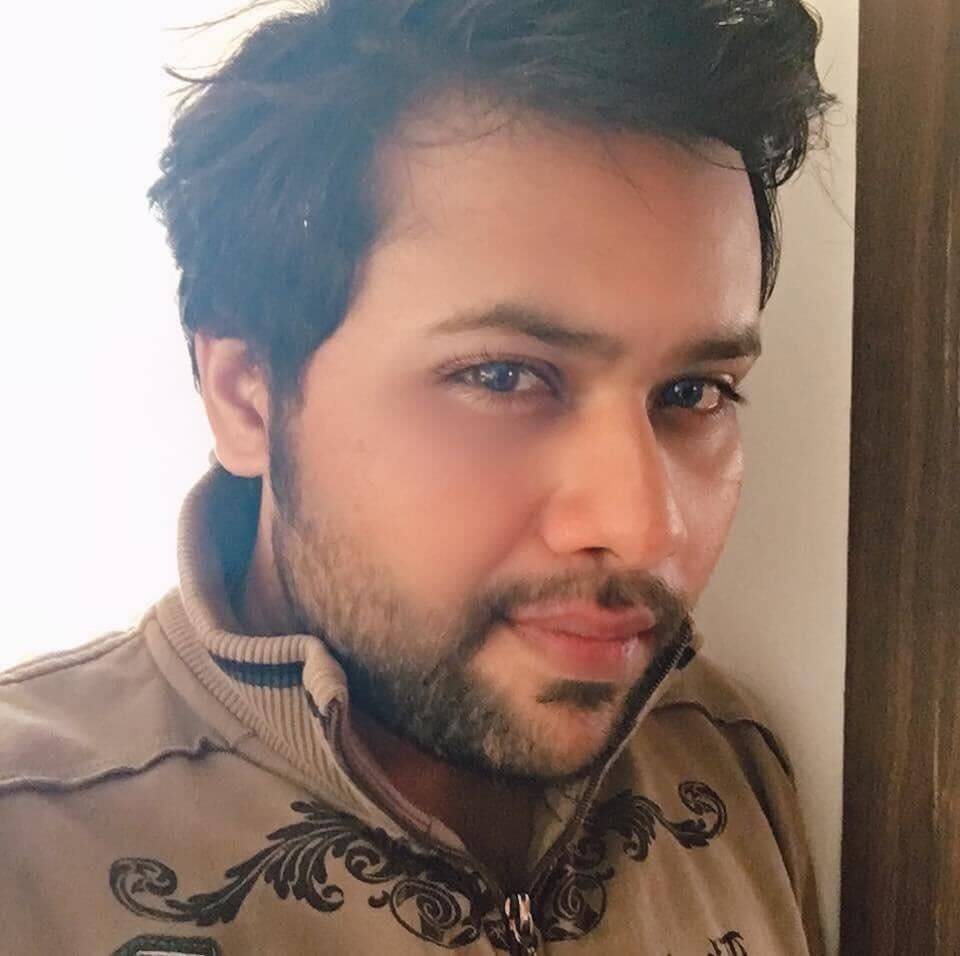 Suprotik Sinha is the Content Writer with Synkrama Technologies. He writes about technologies and startups in the global enterprise space. An animal lover, Suprotik, is a postgraduate from Symbiosis Institute of Mass Communication (SIMC) Pune. He carries 6+ years of experience in Content Writing, and he also worked in mainstream broadcast media, where he worked as a Journalist with Ibn7 ( now known as News18 India) and Zee Media in Mumbai.
Get Updates To Your Inbox
Twitter feed is not available at the moment.