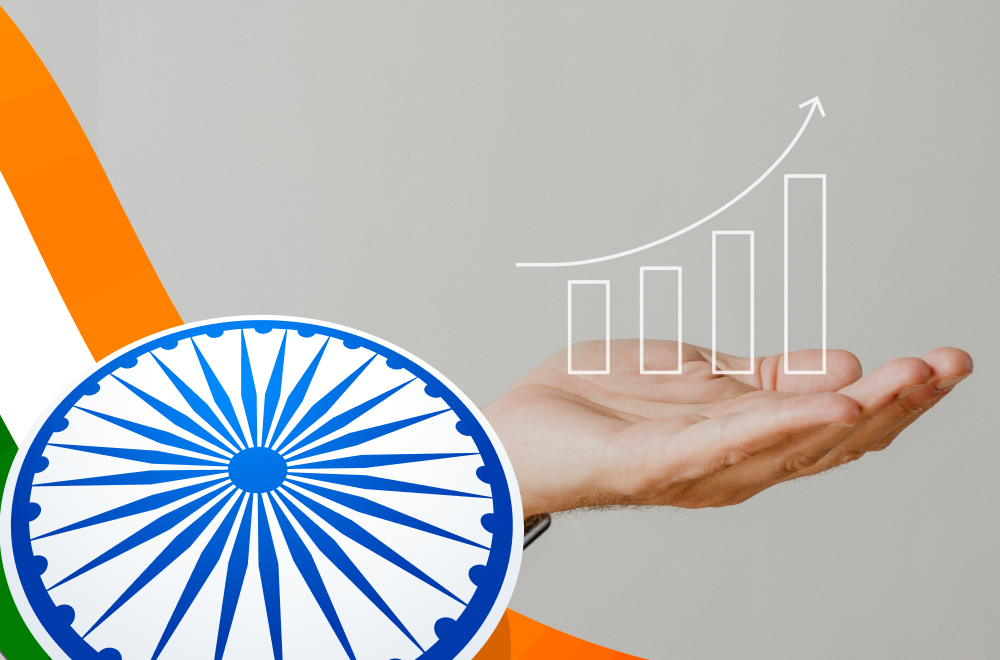 7 Most Profitable Businesses in India You can Start Right Now With Low Investments
Reading Time:
7
minutes
Every entrepreneur wants their business to grow and start earning a profit, but this generally doesn't happen easily in the real world. As a result, many calculations and strategies miss out and can put you in trouble. 
Relax…
Today in this article, we will tell you what businesses you can start in India with less investment/budget-friendly, which also gives you profits. Shocked? Yes, that's true, you don't need to suffer loss, and these businesses are famous and always have a demand in a growing country like India.
Hold tight and kindly read till the end if you want to start a business in India with minimum investment. We won't discuss those businesses that only sound cool, but they struggle in real-life situations. After our research, we found some outstanding businesses doing great in the real world.
In the last couple of years, young entrepreneurs have been stepping into this entrepreneurship world and searching for business ideas with low investment. They have great ideas and potential to run the business and are ready to change the face of the Indian economy. But as we said, the majority of the entrepreneurs have limited funding. So it becomes important to have a profitable business without failure; otherwise, you might suffer a huge loss. 
Have you ever wondered what the common difference between a successful entrepreneur and an unsuccessful one is? When you choose to break free from the monotonous 9-5 job and wish to become your own boss, it's going to be a long and arduous journey. And this journey of a thousand miles begins with implementing that game-changing startup idea, which will eventually bring you closer to your dream. A good business startup idea has enormous potential to give you maximum returns with minimal setup costs.
Take a quick look at these seven profitable businesses in India you can start right now.
1. Tomato Ketchup Making Business
As per the Statista report, revenue in the Tomato Ketchup segment amounts to US$3,415m in 2021. The market is expected to grow annually by 6.80% (CAGR 2021-2026).
Indians love spicy and tangy food. Therefore, tomato ketchup is always an addition to the fast food they eat. In most of the meals, Indians love Ketchup to enhance the taste.
In India, people like to eat deliciously and eat fast food. Nowadays, people use tomato sauce with those dishes to further enhance the taste of all kinds of dishes available. India alone accounted for more than 10% of the total global production of tomato sauce. 
Therefore the ketchup market gives ample space to grow your business. So let's have a look at how Tomato Ketchup making can be one of an option for you?
The market for tomato Sauce/Ketchup is vast. It is commonly used in restaurants, food chains, canteens, bakeries, etc. 
Types of tomato ketchup
Sweet and spicy tomato sauce

Tomato ketchup

No garlic, no onion tomato sauce

Organic tomato ketchup

Chilli tomato ketchup
So everyone is using tomato sauce, which is why we can see the growth of the tomato ketchup industry. You need tomatoes, glucose, water, vinegar, spices, and artificial flavoring substances to start a business. 
However, the market competition in tomato sauce is quite aggressive, and some brands like Patanjali, Kissan, Heinz, Maggi, etc., are dominating the market. But there is still a space to capture the local market, and with your superior quality and advertisement, you can give tough competition to these big brands. Moreover, around 60 percent of the population still lives in villages in India. You can target the rural population, and gradually you can step towards the urban population.
To start tomato sauce manufacturing, you need raw materials and machinery to start this profitable project. However, we can start this startup easily by arranging the things mentioned above. 
Insights: Do you know, restaurants, food chains, etc., generally don't use big brands of tomato ketchup because it might cost them high, so they prefer local brands which are cost-effective and taste good, so this is the gap you can fill with your brand you're going to launch.
2. Cloud Kitchen
Selling food online is arguably the best profitable business in India right now Post-pandemic, the online food ordering market has maintained the pace, and it has observed an all-time high. Thanks to social media, according to reports, social media has done an exceptional job when it comes to promotion. Reports said that people easily get influenced by the product they see on social media and try the product. Hence, social media promotion is more appealing than an advertisement on TV. To start a business online selling food, all you need is preparing good food and a smartphone to run a successful business. Let's take an example, do you about Behrouz Biryani? Many people are familiar with the name, and some might also taste the Biryani. Well do you know, they don't have any physical outlet; they only sell their food online via Swiggy, Zomato, Eat now, and many other food delivery platforms. 
All you need to have is a kitchen set up and tie up with food delivery services like Swiggy, Zomato, or Eat now. It just takes three simple steps, and you will be able to set up an online store in just about 30 seconds! As a result, several home-makers today can successfully prepare and sell home-cooked meals. Technology is helping them with turning their passion for food into a profitable business in India.
3. Organic Farming 
India has always been a land of organic farming, but the word 'Organic Foods' has become popular in the past ten years. And you can also start a business in organic farming and offer organic foods like rice, pulses, wheat, fruits, etc., and you can also change the view of people towards and motivate towards organic products. People are also now following traditional dressing like Khadi and pure cotton. So overall we can say the life of people are again going back to old age where people are accepting those old age traditions was best. Many entrepreneurs and farmers grow organic crops and fruits and sell them at a high price. Those products that have an 'Organic' tag are always sold at a higher price.
Organic food is grown and harvested most naturally – using natural fertilizers and no chemicals. Therefore, the organic farming business is one of the best profitable businesses in India with low investment.
Tip: You can start organic farming of Strawberries, Saffron (Kesar), Apple, Sugarcane, and many other products because they are always sold at a higher price.
4. Travel Company
If we leave the pandemic scenario, the travel industry has shown outstanding growth, and we know the potential of the traveling business. According to the World Travel and Tourism Council (WTCC), India ranks 10th in the world for travel & tourism. 
Travel in India has witnessed a massive rush in the past decade thanks to cost-effective, local travel agencies that provide low-cost packages. Businesses in this are powered by technology and communications with good internet speed to make quick travel plans. You can tie up with established brands and make a good profit by offering travel services. If you can deliver the best cheap packages to people, chances, you will earn profit and grow your business. Plan and make attractive packages, and you will even get some official tour where you can especially plan the overall facilities and benefits and can earn profits with good margin.
The world is getting back to normal, and the travel market is full of potential; all you need is to click at the right time, so better check your competitors what they are doing and how they are getting their people.
The higher the qualitative engagement you can provide, the more profitable your travel business will be.
5. Interior Design Business
Interior designing is one of the fast-growing businesses in India. The interior design market in India is estimated at approximately $20 – $30 billion. This can be accredited to the continuous growth of the real estate market, growing population, rising income, and urbanization.
Suppose you have experience doing up spaces and a taste in aesthetics that people around you appreciate. In that case, you could consider setting up a formal interior design business. In metro cities like Delhi, Mumbai, Chennai, Gurugram, etc., there is always a demand for interior designers, and many agencies are actively working in this business and getting outstanding results. Usually, interior designing is a time and costly practice. Suppose you get the customers looking for interior designers. In that case, it is a great platform where you can earn maximum profits, and this business is never outdated; people build or purchase homes/flats. There is always a requirement of designers, especially in metro cities.
Today, there are multiple short and long-term online and offline courses to showcase your designing skills. A professional certificate holder always helps bring more credibility to your business. Factors like smart homes and lifestyle changes have led to a massive demand for interior design.
6. Disposable Plates and Glass
Its business might sound small, but let us tell you that as per the latest report, the disposable plates market size was valued at $4.26 Billion in 2020 and is projected to reach $6.73 Billion by 2028, growing at a CAGR of 5.94% from 2021 to 2028.
With the above report, we can say it had a tremendous potential to grow, and it's still growing. In India, disposable plates, cups, glass are commonly used in marriages, events, functions, and many other occasions. They are typically made of paper and are inexpensive compared to plastic, steel, or glass.
Paper can be acquired from local scrap shops at low rates to make paper plates and cups. The primary part of the investment goes into acquiring disposable plate-making machines.
7. Sanitary Pad Making Business
Sanitary pads are a product that every woman needs. In the Indian market, there are a variety of Sanitary pads and products related to women's hygiene available. India holds the second largest population after China. In the sanitary pad-making business, you don't need multiple materials. This business is something that will never stop. During the pandemic, you might have observed how the food industry got affected, but the sanitary pad-making business is a kind of business that will continue to run for a lifetime if you implement strategies and maintain your quality.
There are many big brands in the Indian market, but some small brands like 'Pari' had made a good presence in the dominating brands like Whisper and Kotex. So in this market, you can start making a profit in a limited time with low investment.
To start sanitary pad making, you need a budget and machine to start sanitary pad manufacturing. The primary materials what is required during the manufacturing are bleached rayon (cellulose made from wood pulp), cotton, and plastics. In addition, fragrance and antibacterial agents can be included.
Conclusion
With the above information, you can start a startup with low investments. There are some other businesses also, but those don't fit well into this category when it comes to low investment. So Unboxing Startups had mentioned those convenient, easy to start, and give profitability. We studied the ground reality of India's business model. The country has full potential to dominate the international market that's why it is one of the fastest-growing business markets, and the ease of doing business in India is also favoring its growth.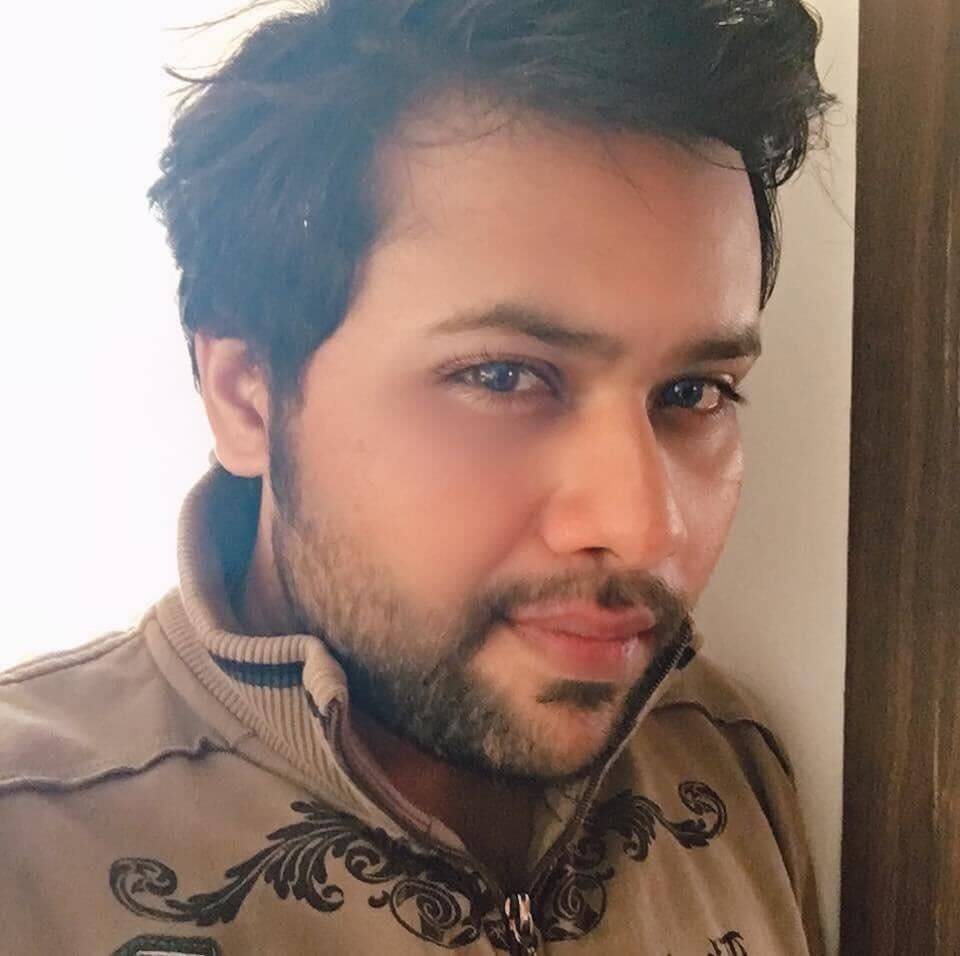 Suprotik Sinha is the Content Writer with Synkrama Technologies. He writes about technologies and startups in the global enterprise space. An animal lover, Suprotik, is a postgraduate from Symbiosis Institute of Mass Communication (SIMC) Pune. He carries 6+ years of experience in Content Writing, and he also worked in mainstream broadcast media, where he worked as a Journalist with Ibn7 ( now known as News18 India) and Zee Media in Mumbai.
Get Updates To Your Inbox
Twitter feed is not available at the moment.