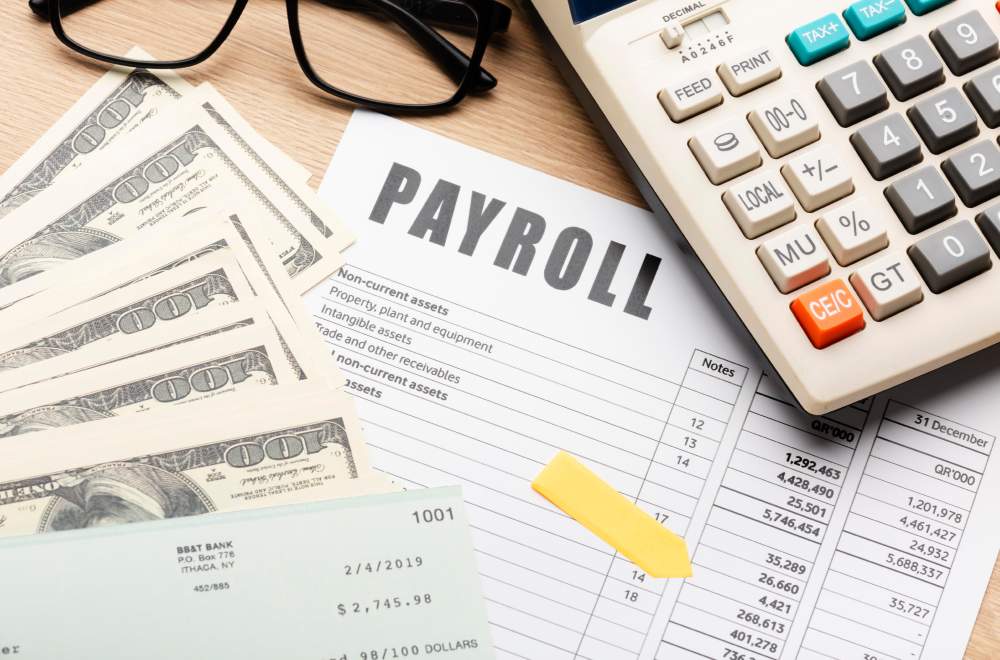 5 Best Online Payroll Services for 2023
Reading Time:
5
minutes
In this article, we will list the 5 Best Payroll Services to make it easy for you to choose the top online Payroll Company suitable for your business model.
In simple terms, Payroll is the record of payments or salaries you give to your employees/workers, along with the information about the employees and the date of payments. It is a crucial part of the accounts section of organizations. You get information about where and how much you're spending on your employees through this.
Now you might be thinking about salary, what is the difference between Salary and a Payroll?
Well, to clear your doubts, salary simply means the fixed amount of money that you're getting on a monthly or weekly basis, whereas Payroll is a record of the wages of employees of an enterprise.
Understanding Payroll Services
Payroll services secure your hard-earned money and keep you up-to-date. It saves you from any legal trouble and helps you focus on your business. The best online payroll services for small businesses offer an automated solution that collects employee time, calculates and processes payroll, and includes accessible end-of-year tax filings.
"Payroll services" is an all-encircling term that includes both payroll software that will help you process your payroll and also outsourced services that will handle all of the payrolls on your behalf. Payroll eliminates the worry about whether you're doing accounting correctly or not. It helps you manage payroll with little effort and without adding many people to complete the work.
In this article, we will list the five best payroll companies in detail so that you can make up your mind on which one suits you the most. Therefore before we begin, let's focus on some FAQs that readers generally ask about Payrolls. This will give you more insightful details about Payroll.
FAQs
Q How is payroll defined?
It is the record of details about your employees and payments or salaries you give to them.
Q Why is the payroll process necessary?
The Payroll process is a very important part of the accounts section of your organization because it takes care of paying the employees on time, and it also benefits you to calculate and file your taxes.
Q How long does payroll take to process?
Most payroll services provide you with options to choose from 2 or 3 days of processing. However, it typically takes at least two days for the payroll process to occur.
Q Does Payroll appear on the balance sheet?
A balance sheet reports on a company's finances (including assets, liabilities, and shareholder equity) during a specific period. For example, a balance sheet does not necessarily detail salaries and wages, though unpaid wages can appear as a liability on the balance sheet.
 Q Which is the best payroll service for small businesses?
To answer this question, kindly read the article till the end. After that, we are going to discuss top payroll companies.
Let's Begin.
1. Gusto
Gusto top the list and is one of the best overall payroll services because it is easy to use and provides an all-in-one solution that works for most businesses. Their pricing is competitive, and Gusto is loaded with features that enterprises require without adding a payroll team to your organization. From automating your entire payroll to servicing businesses in many states, Gusto is an excellent option for any business size, including MSMEs that need the most.
Here's a further detailed breakdown of Gusto's payroll service: 
Pricing: $39 to $149 + $6 to $12 per employee per month (Approximately)
Ease of Use: Easy and convenient
Tax Services: Offers a penalty-free tax guarantee automatically calculates taxes.
Year-End Fees: Issues year-end W2s and 1099s, included in the price
Additionally, Gusto's customer service is highly commendable and rated positively. They offer customer support, including email, chat, and phone calls. These services are available from Monday to Friday. Users can even get a dedicated team that intimately knows their account if they opt for the most expensive plan.
2. Justworks
Justworks is a professional employer organization (PEO) that outsources all of your payrolls and manages them for you. In terms of the grey side, the major disadvantage of PEOs is that your employees are technically employees of the PEO, and therefore, you lose some control if anything goes wrong.
Justworks is one of the best outsourcing payroll services because it's easy to use, has affordable pricing, and has a number of HR functions you can outsource with payroll.
Here's a further detailed breakdown of Justworks payroll service:
Pricing: $39 to $50 per employee per month
Ease of Use: You don't have to do anything except point your employees to Justworks to get signed up
Tax Services: Handles all W2 and 1099 filings and employer payroll tax filings
Year-End Fees: Issues all year-end W2s and 1099s online, included in the price
Justworks has an excellent online reputation and presence regarding its customer support. They offer support via phone, email, Slack, and chat 24/7. They also provide some articles that guide companies looking to get payroll services, and it also helps employees if they are facing any trouble with their services.
3. OnPay
OnPay is the other best payroll service that offers combinations for everything. It provides accounting software options with the most advanced features. OnPay's API makes it easy to assimilate even if it doesn't directly. This is the reason why OnPay makes a difference from its competitors.
OnPay is also very quick to process payroll; it efficiently works on mobile phones.
Here's a detailed breakdown of OnPay's payroll service:
Pricing: $36 + $5 per employee per month
Ease of Use: Very Easy
Tax Services: Handles all W2 and 1099 filings, annual employer tax filings
Year-End Fees: All filings are included in the flat fee pricing
OnPay has pretty good positive reviews for its customer support. They offer both phone and email support, available Monday to Friday. If customer support is one of the most important things, then this is a great option.
4. SurePayroll
If you do not like or don't find much relevant as per your business model. Then SurePayroll is a good option for you.
If you're running a small business and facing difficulties choosing the best payroll option, then SurePayrol can fulfill all your needs. The best thing is that they work for most companies, from retail to churches. Also, this is one of the best options if you're looking to pay employees who work from home.
Here's a detailed breakdown of SurePayroll's payroll service:
Pricing: $19.99 to $49.99 + $4 to $11 per month per employee or independent contractor (the value are based on estimation)
Ease of Use:  It's not the easiest option, but it's intuitive enough to help any business
Tax Services: Can handle W2, 1099, and employer filings, but it's only included in their Full-Service plan
SurePayroll offers a Full-Service plan or a No Tax Filing plan, and both include a variety of payroll features. Their customer support has a mixed response, not too great and not too bad. They do offer five days of support, ie. Monday to Friday.
5. ADP
ADP is the most experienced and could b the best payroll service option for your organization. They service businesses of every size (small, medium, and large), and they have the potential to handle hundreds of employees without a problem. That's why we chose ADP Run as our best payroll service for growing businesses that plan to be greater than 100 employees.
Here's a further detailed breakdown of ADP's payroll service:
Pricing: Unique pricing for all businesses, but unfortunately, it is undisclosed.
Ease of Use: Moderately easy to use
Tax Services: Handles all W2 and 1099 filings as well as employer tax filings
Year-End Fees: All year-end filings are included in the price and depend on what package you choose
ADP doesn't have excellent customer service, but they have massive online reviews. In addition, their customer service is available 24×7.
Pro Tips
Whatever you choose, these are some of the best payroll services for small business 2023 you will find your business. These five payroll services are top-notch. But, of course, it depends on your business model and needs; accordingly, you can choose and see how much convenience and output you're getting.
There are many startup founders who must be reading this article, we would like to tell them is kindly check the features and price. If a low-cost payroll service fulfills your demand, go for that option; once your business grows, you can later upgrade.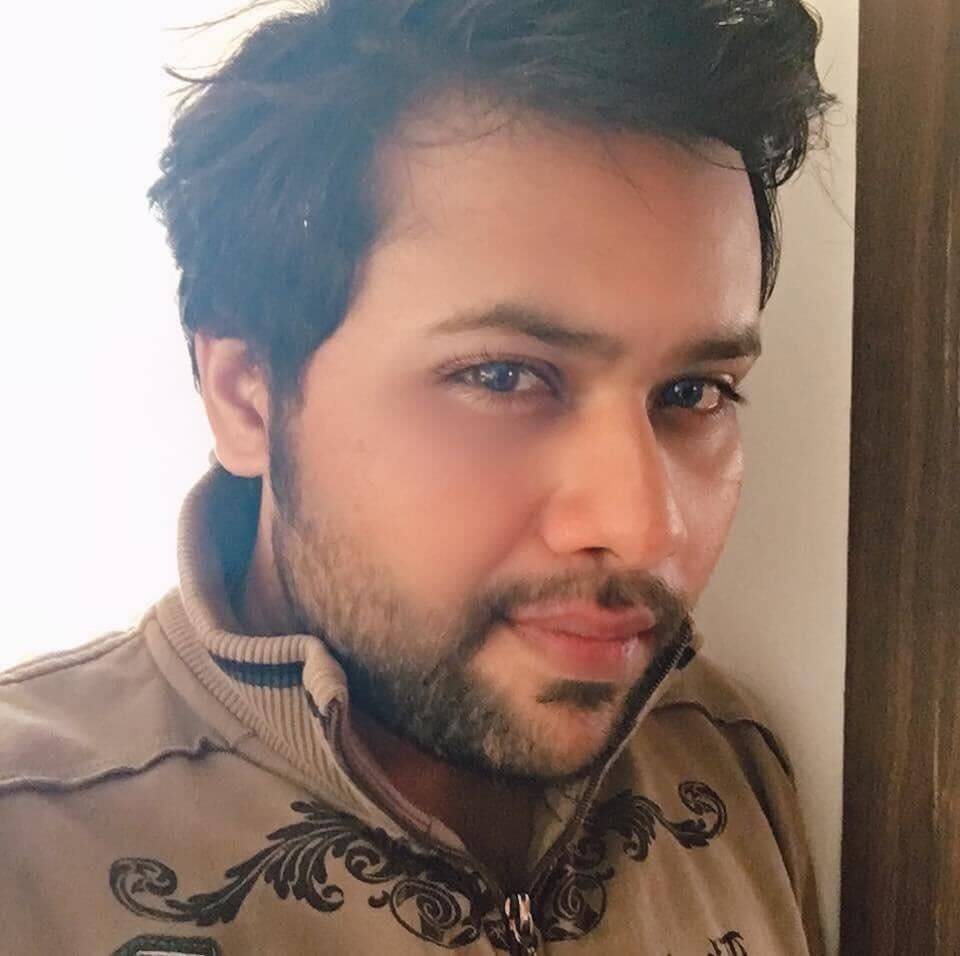 Suprotik Sinha is the Content Writer with Synkrama Technologies. He writes about technologies and startups in the global enterprise space. An animal lover, Suprotik, is a postgraduate from Symbiosis Institute of Mass Communication (SIMC) Pune. He carries 6+ years of experience in Content Writing, and he also worked in mainstream broadcast media, where he worked as a Journalist with Ibn7 ( now known as News18 India) and Zee Media in Mumbai.
Get Updates To Your Inbox
Twitter feed is not available at the moment.