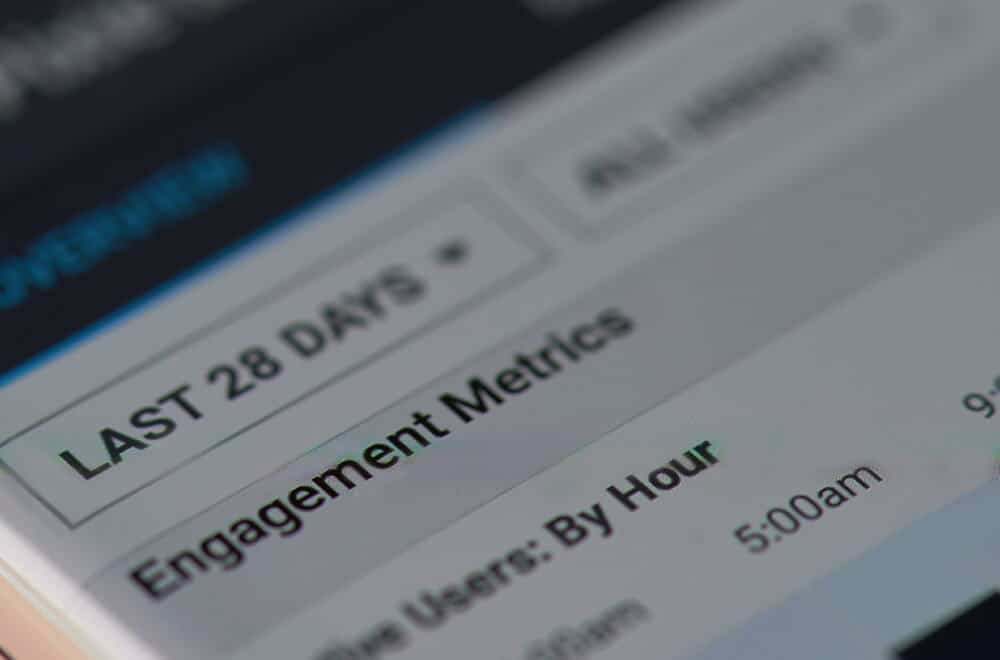 10 Tips to Grow a Social-Media Audience for Your Startup
Reading Time:
5
minutes
When it comes to social media, everyone gets excited and wants in on the action. Facebook, Twitter, and Instagram are all highly active social media networks. Every company wants to gain social media recognition for their business via these platforms.
Brands, startups, and institutions use social media platforms every day to connect with their followers, raise awareness, and drive leads. 
With an engaged following on one or more of the major social networks, startups can effectively spread the word about campaigns and new products and services they have launched. However, simply having 1500+ Facebook fans or 200+ Twitter followers is not generally a good indicator of social media success. 
It's possible to have millions of followers who generally never read your posts or click on your links. The key is to build a booming online community of your ideal fans, the ones who'll actively engage with your content, share it within their networks, and, ultimately, become your loyal customers.
It takes hard work to establish such, but that effort might take a longer time.
Are you looking to grow your social media audience? This article will look at ten simple ways to grow your social media fan base for your startup.
1. Create strong social profiles and pages
The first and foremost thing you need to do is create a strong, appealing profile, and pages for your startup. This requires including branded cover photos and good profile photos. It also requires filling out your complete details. On Twitter, that's as simple as a 140-character bio, website link, and current location. Facebook wants a short, crisp description, website link, address, and phone number. In short, try to fill out as many fields for your social profiles and pages as you can. Try to give the full details to your followers, and it will help make your startup a brand on social media.
2. Include visual presentation with every post
Visuals are key to success on social media, so be sure to include an eye-catching, colorful image or graphic with each post.
You may consider these visual digital marketing statistics, compiled by HubSpot:
Content with relevant images can boost post up to 94% more views than content without pictures.

Compared to different types of content, visual content is more shared up to 40X on social media.

Instagram photos showing faces get approximately 38% more likes than photos without faces.
3.  Share more video
When it comes to video, yes, you're thinking it right. It is one of the most engaging content types on every social media platform, so if you can, it is an outstanding idea to create at least some form of video content to maximize engagement in your post.
Make sure you upload your video directly to your platform of choice and avoid drafting a link to an external website like (YouTube). This way, your video will autoplay as people land on it while scrolling through their feeds, clutching more attention, and as a result, the post will get more engagement.
A bundle of views can lead to increased reach, engagement, and exposure for your brand.
4. Replace your Page profile photos and cover photos
Your profile photos are the first thing an audience will watch; if you don't have appealing profile photos, half of the audience will go back from your page. Profile pictures and banners are some of the most viewed social media elements.
Use these visual tools to showcase your work's impact and the stories of those who benefit from your services. 
On Facebook, consider changing up your page cover photo at least once per month to give a new fresh look to the audience, and don't forget to write an excellent caption.
On Twitter, use your profile picture and banner photo to showcase your great work.
5. Link Everything
Yes, you heard it right; make sure you have links to your social media sites on your website and vice versa. If anyone finds one of your channels, you want them to find everything whatever you had a link to. This is crucial and complicated if you have decided to focus on boosting one social media account at a time- at the same time, you also want those followers to know about your new Instagram or Twitter account.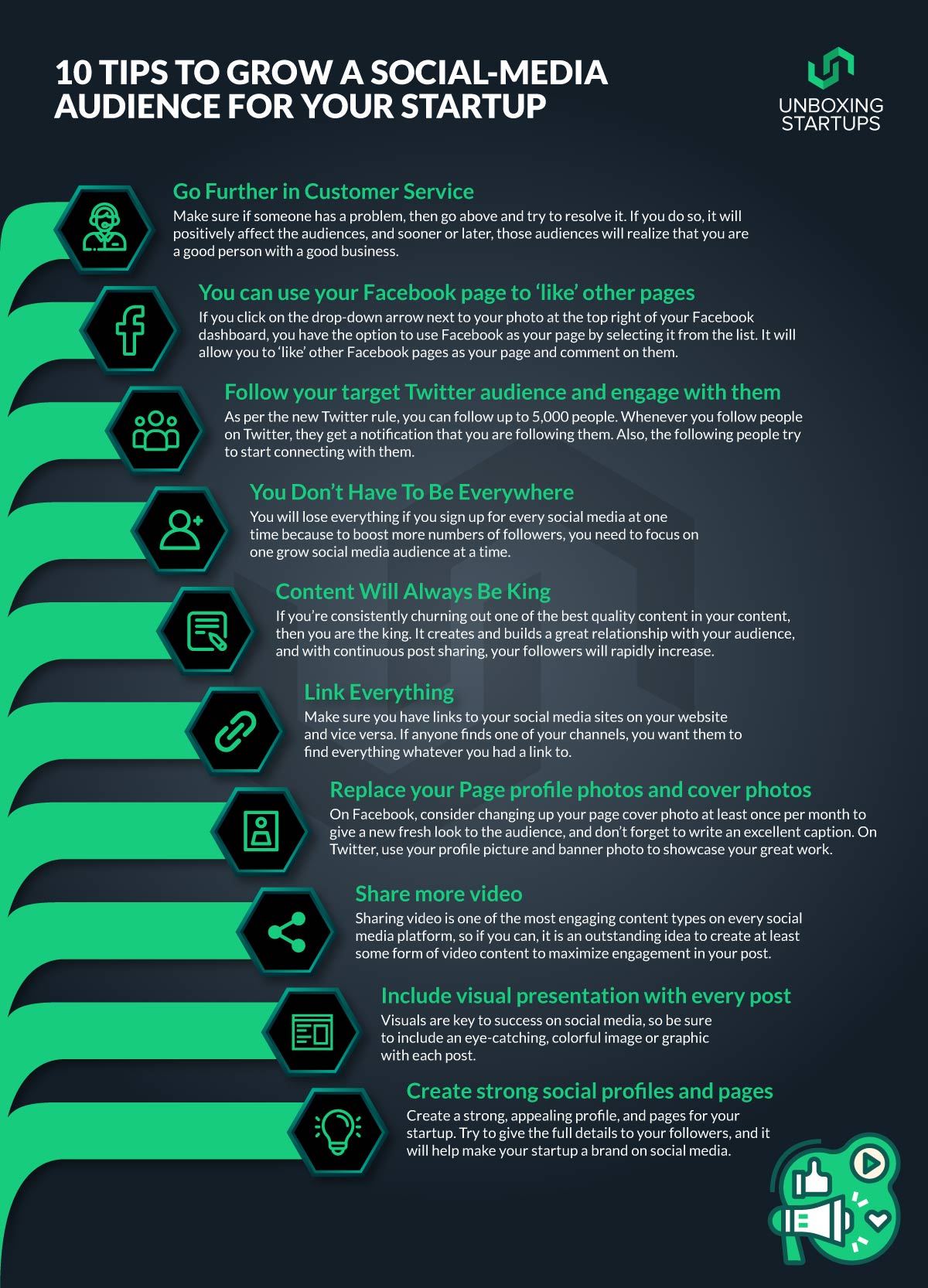 6. Content Will Always Be King
If you're consistently churning out one of the best quality content in your content, then you are the king. It creates and builds a great relationship with your audience, and with the continuous post sharing, your followers will rapidly increase.
Have good well researched, meaningful content on your page, and trust us, your audiences will grow because, on the web, there is limited unique content available. And if you post unique content, you will be best sooner or later.
7. You Don't Have To Be Everywhere
You will lose everything if you sign up for every social media at one time because to boost more numbers of followers, you need to focus on one grow social media audience at a time. Focus on your content for one platform and deliver it consistently. Overall first implement, execute, and then move ahead.
8. Follow your target Twitter audience and engage with them
As per the new Twitter rule, you can follow up to 5,000 people (while writing the blog). You can even follow more after you get a handful of followers. Whenever you follow people on Twitter, they get a notification that you are following them. Also, the following people try to start connecting with them.
You may search on Twitter to find people that match your target audience. Twitter will search keywords in people's bios and their tweets when you see a tweet from someone randomly that you can reply to. If the audience likes your reply, they might follow you back.
9. You can use your Facebook page to 'like' other pages
If you click on the drop-down arrow next to your photo at the top right of your Facebook dashboard, you have the option to use Facebook as your page by selecting it from the list. It will allow you to 'like' other Facebook pages as your page and comment on them. People will read your comment, and they might start watching your page, and who knows, they might like your page too.
10. Go Further in Customer Service
Make sure if someone has a problem, then go above and try to resolve it. If you do so, it will positively affect the audiences, and sooner or later, those audiences will realize that you are a good person with a good business. And this will encourage them to come back. It is one of the excellent practices to connect with the audience.
Use these tricks strategically and thoughtfully. Social media platforms can be an outstanding way for organizations to connect with stakeholders, cultivate loyal followers, and expand their reach and grow social media audience.
Try out some of these tactics to start establishing your social media following today.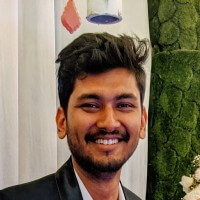 Founder of Cmile. Expert in mobile
 & web 
 development  Passionate about technologies 
 On mission to digitally 
 solve people's 
 problem. Love to use emojis 
Get Updates To Your Inbox
Twitter feed is not available at the moment.