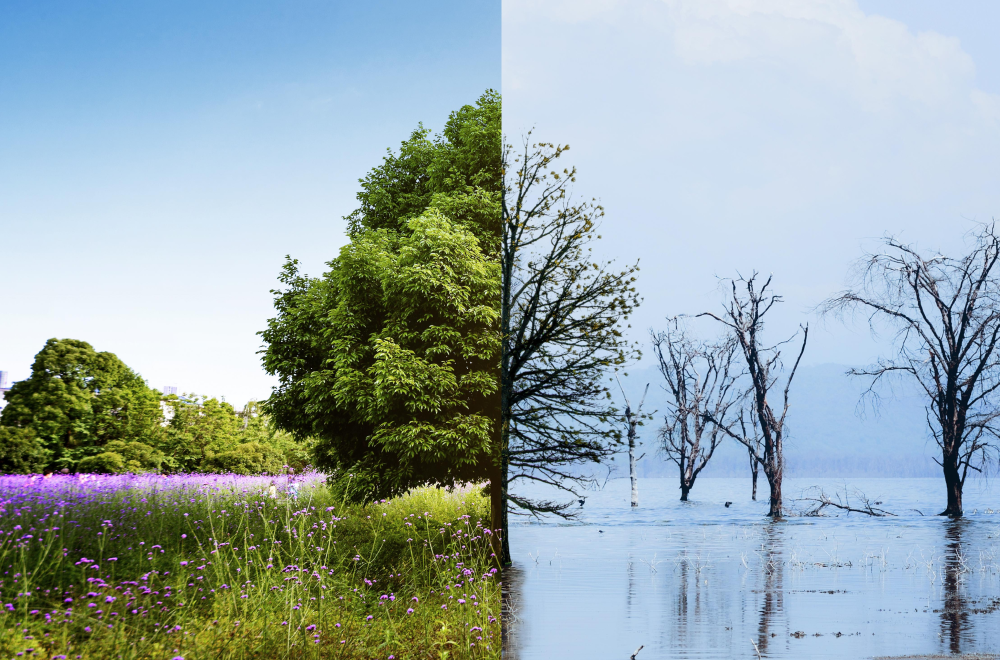 Climate Change a Massive Threat- Opportunity for Businesses and Investors
Reading Time:
4
minutes
The way we humans are damaging the climate for the sake of development is scary. However, we still have time to recover the situation, which also raised many business opportunities.
The way glaciers are melting, and global warming is rising, the threat continuously increases with climate imbalance. This news is making international headlines; scientists also warn that if we don't take some serious action towards climate on time then this could be a disaster for human life. As a result, by 2100, many countries will lose their identity because the sea level is continuously rising, cities like Jakarta, Miami, Vatican city would be first affected.
We had also seen wildfire in Australia and California, which created the yellow/orange color in the sky. The wildfire lasts more than ten long days. Many institutions and companies play a significant role in reducing carbon emissions and controlling global warming if we talk about positivity. Overall global warming is the biggest threat we are facing currently.
Not only companies but to tackle this issue, a lot of funding is required, thanks to investors investing and playing a significant role in climate change.
Here are some major significant business risks associated with the threats of climate change and some great ideas for how investors can play a role in extenuating them through their portfolio investments.
1. Mutilation to Buildings and Operations
Risk: Physical damage to buildings, supplies, and equipment due to flooding or other extreme weather events can be costly and can unnecessarily increase the cost. These events can also disrupt business by stumbling manufacturing or making it impossible for employees to get to work.
Opportunity: Companies globally are preparing for climate change, and as a result, they are investing in resilient buildings that can better tackle tornados, earthquakes,  Tsunami, and excessive flooding.
Developing countries like India may offer investment opportunities in new construction and infrastructure projects built to hold up under extreme weather events. In the US, investments can include companies that help overhaul existing buildings and reinforce energy infrastructure for more resilience and support.
For investors, the opportunities are twofold: energy conservation within existing infrastructure in a developed nation and integration of resource efficiency in new commercial construction in emerging/developing markets. A recent survey found that the construction industry found that nearly half of companies expect that green building projects will account for more than 62% of their work by 2022, up from just 28% in 2018.
2. Opportunity Cost
Risk: Companies that stick with processes and their limited commitment miss out on products seen as environmentally "dirty" and miss out on new growth opportunities.
Opportunity: Invest in companies on the leading edge of creating products or offering services that help the environment and help other companies with the same motive to eliminate heavy carbon-emitting.
As the global economy transition to lower carbon economies, investors could benefit from reducing their exposure to traditional energy sectors, investing in funds and companies that are positioning themselves for this transition, or focusing on specific themes such as renewable energy, biofuels, and green energy, or technologies like electric vehicles (EV).
Consider these facts: Renewable energy sources cost low and are more effective than the alternate option. For example, the cost of utility-scale solar energy decreased 17% from 2018 to 2019 and has fallen more than 80% since 2010. In addition, wind and solar now account for 58% of global electricity generation. Still, these clean technologies, along with batteries, will comprise 82% of the $15.3 trillion invested in new power capacity over the next 30 years.
3. Reputational Risk
Risk: Customers may spurn a company involved in an environmental or public relations crisis.
Opportunity: Invest in various sectors, but choose wisely with the best quantitative and qualitative disclosure and management practices.
One approach is to invest across all sectors of the economy, including traditional energy, but only in companies that have industry-leading environmental and governance (ESG) practices. For example, that might mean investing in companies with sound corporate climate policies in place or those that disclose their carbon footprints as well as disclose minimum targets over time. In addition, several companies have made sustainability pledges concerning the environment, such as achieving carbon neutrality by a specific date relying more on alternative energy usage through efficiency.
This also leads and includes companies with better safety records. By investing in companies from a best-in-class environmental, social, and governance perspective, investors may be able to minimize the worst offenders and position their portfolio in leading sustainable corporate practices across multiple industries.
4. Disruption of Food and Water Supply
Risk: A shortage of drinking water or food can affect companies in parts of the world prone to droughts, summer heatwaves, or pollution. By 2050, the third world war could be on Water.
Opportunity: Invest in sustainable and resilient agriculture or carefully assess companies with operations globally where food or water could be scarce and avoid them if the risks are too great.
Heatwaves and drought significantly affect agricultural production, including corn, wheat, soy, and cotton. Without adaptation, estimates show that agricultural profits for common crops could fall 30% by 2070, thanks to climate change.
Seizing These Opportunities
There are many ways to identify opportunities for climate solutions investments, such as companies developing new and innovative technologies for renewable and alternative green energy sources.
For instance.
Leveraging portfolio solutions that consist:
– address multiple environmental themes focused on climate change mitigation and adaptation as well as
– seek to advance key environmental United Nations Sustainable Development Goals, such as Affordable and Clean Energy, Industry Innovation and Infrastructure, and Climate Action, or
– Creating a custom solution tailored to specific financial and impact goals
Another option is an automated investment platform that includes climate solutions to account for environmental risks and opportunities.
Finally, it is an opportunity for businesses and investors to generate additional positive environmental impact by accessing private markets (private equity, real estate, and hedge funds), which could include projects such as developing sustainable agriculture solutions or financing green energy projects.
As someone who spends time understanding the influence of climate change on investors' portfolios and the emerging opportunities to help create a less minimum carbon economy, we believe that the most important thing is to take action. Climate change poses a complex, systemic global challenge, but its risks can be mitigated, and an investment portfolio can play a role no matter the size.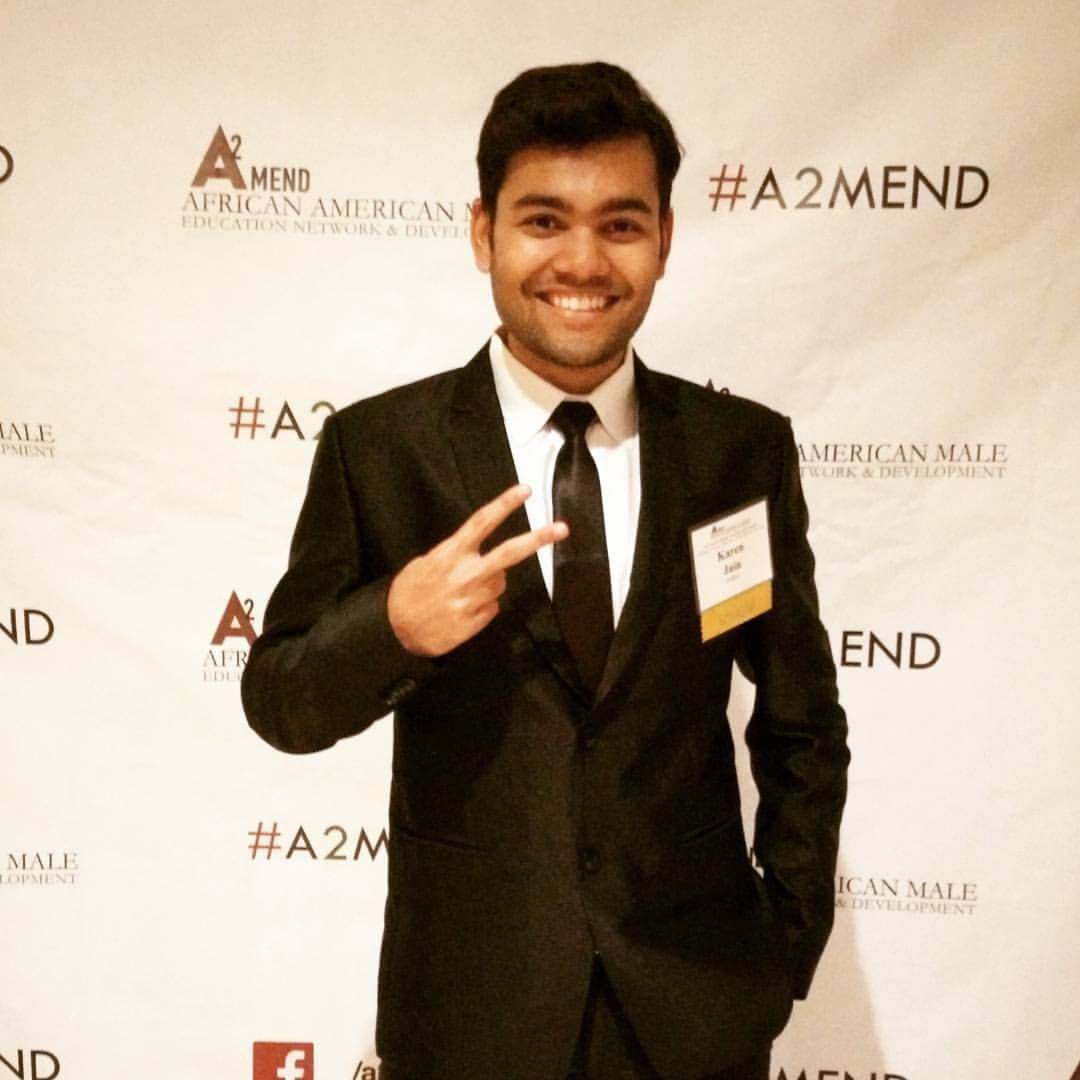 Born in the family of entrepreneurs and have inherited the same. Started building applications in order to pay for my tuition. Later founded a tech company, marketing agency, and media outlets.
Get Updates To Your Inbox
Twitter feed is not available at the moment.