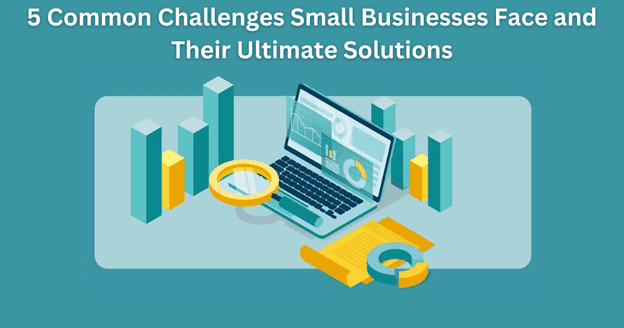 5 Common Challenges Small Businesses Face and Their Ultimate Solutions
Reading Time:
6
minutes
It's no secret that small businesses face a lot of challenges, but, it's also no secret that you can overcome them using the right tools and strategies. The good news is that small businesses can easily solve the following five common challenges with the right tools and techniques.
1. Creating Brand Awareness
Small business owners often struggle with creating brand awareness and the problem is that many of them don't have the resources to create a big advertising campaign or spend much time on social media.
They may also find it hard to get their name out because they don't have the budget for paid advertising.
Small businesses don't get nearly as much exposure as large companies, so it's important to ensure potential customers and clients see your brand.
For example, social media accounts are great places to build brand awareness because they're designed to be shareable and engaging.
You can also use other forms of marketing like email campaigns and billboards to attract new customers to your products or services.
* Create a Unique Brand Identity
A great way to create brand awareness is to use a strong logo, color scheme, and consistent branding across all communications materials.
Your company's brand should be identifiable from a distance, so you must make sure everyone in your company understands what the business looks like and how they can find you.
You don't want your customers to forget about you when you're a small business owner! So you need to ensure that your brand is well-defined and understood by potential clients.
Here are some tips for how you can do this:
Build a strong website that showcases your products and services in an easy-to-navigate format.
Develop an engaging social media presence so that people who interact with your page know exactly what you do and how great your products are.
Work with local newspapers or radio stations to advertise your business in print and online, as well as offer discounts for people who sign up for newsletters or follow you on Twitter or Facebook.
Reach out to local universities or community colleges and offer free samples of your products if they run an ad or flyers on campus. This will help spread the word about what type of business you run.
2. Managing Multiple Documents
Small businesses often have limited resources, so finding ways to automate processes will help save time for both employees and owners alike.
By creating templates for standard documents such as invoices, receipts, or contracts and then using a program such as Google Docs or PDF editor to edit documents on-demand from anywhere in the world, you'll be able to eliminate the hassle.
When managing multiple documents, it's important to set up a workflow management system so you can see where everything is at any given time.
This way, you can ensure that everybody is on track and everything is coming through in an organized fashion.
You should also make sure that every document has its folder so that it's easy for people to find what they need when they need it.
Despite all these things, sometimes it gets hard to manage a bunch of PDF files saved on your computer.
* Use a PDF Combiner Tool
When working with multiple documents at once, it can sometimes be difficult to keep track of everything that needs to be done.
This can lead to mistakes or corrupted files, which can cause problems later on when trying to print or share them with others within your organization.
So, what's the best possible solution?
A free PDF combiner can be helpful for managing multiple documents by combining multiple PDF files into a single document.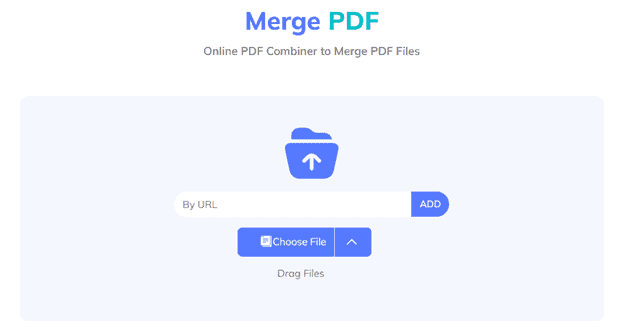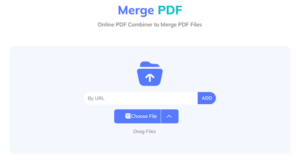 The tool is handy and doesn't come under any price tag. Instead, you can use it for free regardless of your business level.
No signup or registration is needed, as you can start combining files straight away after visiting the website.
The process is very simple. Here's what you need to do:
Upload your PDF documents
Organize them by setting the correct order (if necessary)
Click the 'Merge Files' button and download the file on your device
The instant sharing feature can help you share the combined PDF with anyone through WhatsApp and email.
Furthermore, you can also share the direct link to the file for quick access.
3. Workflow Management
When working with multiple documents, one of the most important things is being able to keep track of all of them.
A workflow management program helps businesses stay organized by allowing them to see who has worked on which document, when those documents were last updated, etc.
It also allows better communication between different departments.
Tools like Trello, Asana, and Click up are great sources to better manage your workflow.
4. Generating Quality Leads
To generate quality leads, a small business must have a plan in place to automate the process of acquiring new customers.
The most important aspect of this plan has an effective sales team that can identify and convert prospects into leads.
A good sales team will have access to a program that allows them to create a database of prospects interested in buying your product or service.
The key is for them to do this quickly and efficiently so that you can move on with other activities.
* How to Generate Quality Leads
Quality leads are the key to success as a small business, the first and most important step in generating quality leads is to create a website that provides valuable information about the company, the product or service they provide, and how it can help those in need.
Once you have a website that provides valuable information about your business, it's time to start generating quality leads by inviting people looking for products like yours to fill out an application form on your website.
Once this happens, you can follow up with those applicants by email, asking if they'd be interested in taking a free tour of your facility or attending one of your upcoming events.
Again, make sure that all of your emails are professional and friendly so that visitors feel welcome when they apply to visit your company.
In addition to creating an attractive website, another thing you can do to generate quality leads is offer discounts on products or services.
If someone signs up for an account with their name and email address, provide them with some benefits.
This will ensure that people who sign up for accounts aren't just doing it because they're interested in seeing what's on offer at your business – they'll want to buy something once they've signed up.
5. Hiring Talented Staff
Hiring talented staff is a challenge for any small business, but unfortunately, many small businesses cannot find the right person for their needs, and it's not just because they don't have enough money.
Instead, they don't have enough time to find the right person.
The good news is that many people are looking for work in your industry, so it's not impossible to find someone who fits your needs.
The bad news is that these people can be hard to find and even harder to convince that they want to work for you.
No small business can succeed without hiring talented staff members who are passionate about what they do.
To find these people, you need an effective recruiting strategy that allows you to identify potential candidates from within your existing network or from outside sources such as job boards or social media sites such as LinkedIn or Facebook (which has many job opportunities).
You also need an internal candidate screening process that helps you assess whether each person meets the qualifications required for the position before hiring them permanently on an ongoing basis once they've been hired as part-time employees.
You can solve this problem by using the right recruitment system.
This allows you to create an online application process that allows candidates to apply for positions without having to go through each step of the interview process every time they apply – and it also allows you to track applicants so that you can follow up with them when necessary.
Here are some tips that can help you hire great staff and keep them happy:
Be clear about your company's mission, values, and culture.
Communicate your vision and expectations clearly to your team members
Provide ongoing training and development opportunities for your employees
Offer flexible work schedules to suit their needs
These were some of the most common challenges faced by small businesses worldwide.
The above solutions can help you eliminate such difficulties and turn your professional endeavor into great success.
Meta Title
Five Small Business Challenges and How to Overcome them
Meta Description
Small businesses face a lot of challenges throughout their span. So, it is best to learn how to deal with those challenges using the right solutions.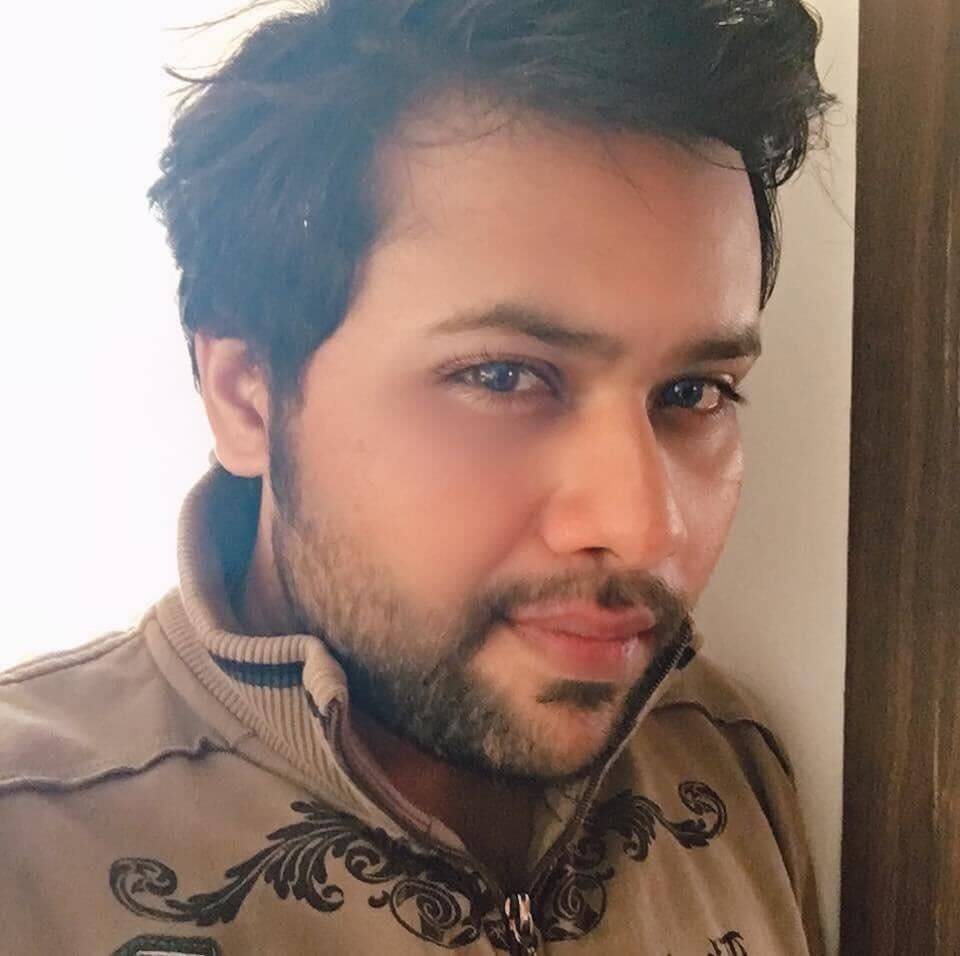 Suprotik Sinha is the Content Writer with Synkrama Technologies. He writes about technologies and startups in the global enterprise space. An animal lover, Suprotik, is a postgraduate from Symbiosis Institute of Mass Communication (SIMC) Pune. He carries 6+ years of experience in Content Writing, and he also worked in mainstream broadcast media, where he worked as a Journalist with Ibn7 ( now known as News18 India) and Zee Media in Mumbai.
Get Updates To Your Inbox
Twitter feed is not available at the moment.