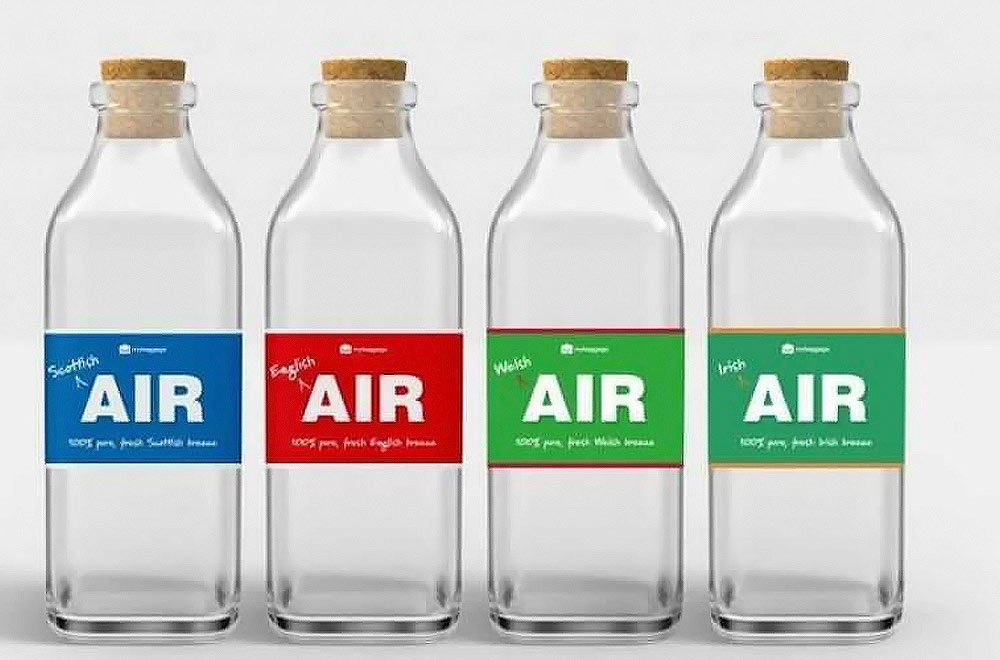 A UK Based Startup Is Selling 'Pure Fresh Air' For Just $33 Per Bottle!
Many people are homesick this holiday season due to COVID-19 travel restrictions. A company in the United Kingdom is now selling "authentic" fresh air from England, Scotland, Wales, and Northern Ireland. A 500ml bottle costs 25 euros, which equates to about $33. The bottle comes with a cork stopper, so the recipient can keep opening it up and taking in the aroma whenever they need a pick-me-up.
My Baggage company said, "it was inspired to sell bottles of fresh air after research found the sense of smell is linked to memories."
There were also some controversies after its launch; the audience was not sure if it true or not? How a company can sell fresh air that will smell like the way you're expecting. But the company claims that they are offering the purest fresh air one can get from their homeland. There are many speculations, but to be true, the company had played a masterstroke and can earn a huge profit because they pitched on the emotions of people living far from their homeland and people have started purchasing in the UK Ireland and some parts in Europe.
As of now, there are no words when it arrives in the USA and India.
Get Updates To Your Inbox
We're a group of dental surgeons and technocrats trying to eliminate dental diseases and changing the oral healthcare ecosystem in India through holistic dentistry and smart technology. We've created India's first free dental helpline which is functional 24×7, and India's first free dental checkup app which is made and tested by dentists.