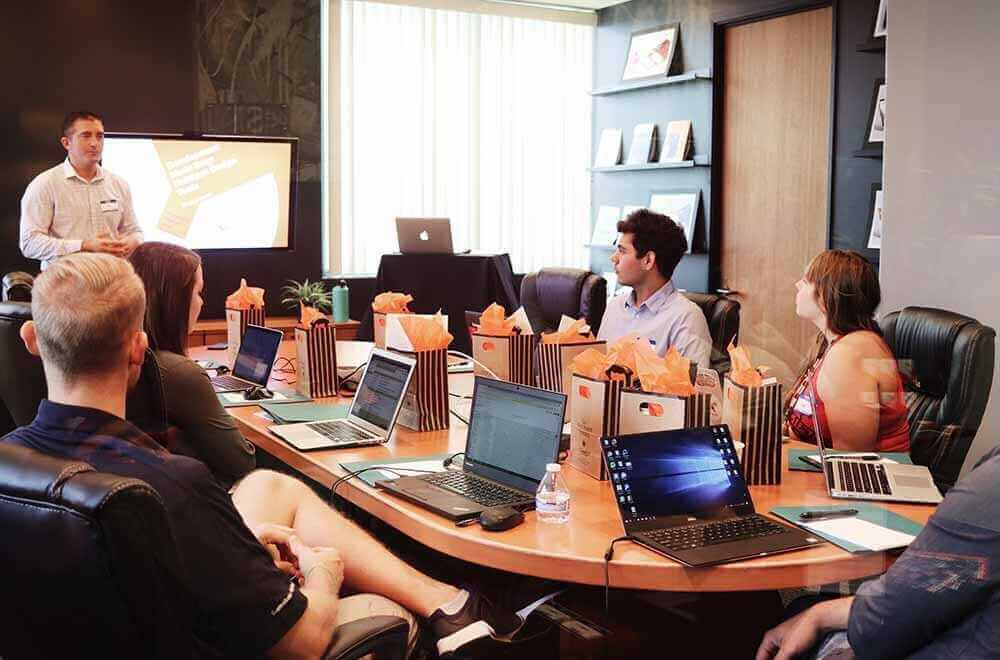 8 Tips on Giving a Powerful Business Presentation Like a Pro
Reading Time:
5
minutes
If you are an entrepreneur or a marketer, you definitely held or will deliver a business presentation. May it be to your senior managers or venture capitalists, your presentation must support your ideas.
The presentation allows you to tell the world about your research, thoughts, vision and can differentiate you from other speakers that your audience has already seen. If you're an entrepreneur, presentation is one of the best ways to convince your investor; it gives your business information and provides your business's road map. But it has been observed that sometimes it backfires when you don't have a robust business presentation. If you want to have an outstanding presentation, there are few crucial tips you need to consider. Remember, presentation is like a vision where investors invest in your vision and make sure you make it worthwhile.
---
Expert Quote on Presentation.
 "When dressing for a presentation, it's crucial to wear something you're comfortable in, and something that makes you feel confident." -Lauren McGoodwin, founder and CEO of Career Contessa.
---
Making a presentation is not hard, but you have to make sure that you cover all those crucial points, what the target audience or investors expect you to answer. The final thing that everyone expects after the presentation is how it can benefit them. Try to make your presentation like a conversation; this will help you connect to the maximum number of audiences.
We have encountered and designed these eight tips for a powerful business presentation you should know before you start making your presentation in our research. 
Tell the story of your business
Be enthusiastic and proactive
Establish your credibility
Use graphics and statistics
Maintain your presentation pace and speak naturally
Express your ideas visually
Personalize your presentation template
Ask for feedback before the presentation


---
So without any adieu, let's begin.
1. Tell the story of your business
Storytelling is a potent tool these days. Always begin with your story, like how you got an idea to start a business? What are the problems you faced during the initial days? What solutions you're offering to your customers?
If you start by answering these questions, the audience will connect much faster with your vision. It is easier for your audience to follow a story and relate to something real that has happened to them. There is a high probability that they have had the same problems as you or went through identical hard times.
Tell your audience how you reached to position and what makes you believe in your business.
2. Be enthusiastic and proactive
The room's energy level depends on how you take things further in front of your investors and audience. If you come to deliver the presentation and you're tired, so will your audience be. 
Are you excited and passionate about the subject you are presenting? Then utilize this passion when presenting; people are going to listen to you with more interest. Overall your positive attitude matters a lot in front of your audience. 
Suggestion- Get motivated before the presentation with some soulful music or inspirational quotes, do some meditation or vocal preparation. This way, you will hold their attention from the beginning, and you will successfully grab the attention from beginning till the end.
3. Establish your credibility
It is not a moment to just present your vision and ideas, but it's a moment to show that what you say is credible and that you are entitled to be there and give out that information. You can do this by sharing a real-life experience or revealing the work you put in getting to the information you have now.
It is a crucial scene when you hold a presentation in front of your senior-level executive or venture capitalists. Moreover, they will immediately know if you have a solid background in the domain.
---
Also Read: How You Can Draft the Most Needed and Optimized Business Plan
---
4. Use graphics and statistics
One of the most important things to put in your presentations is charts and graphs based on research and statistics. These statistics must align with the purpose of your presentation. If you think graphics and data make the whole presentation appealing and unique, then you're wrong. If your presentation doesn't require the graphs or data, don't include them, but if your information supports graphics and statistics, you should not miss having stats.
Avoid making it too technical otherwise, your audience would need to look up a dictionary, almanac, or Google for the definition of terms you present. Make your presentation as basic as possible and understandable by people of various demographics and backgrounds.
As Albert Einstein said, "Make it simple, but not simpler."
5. Maintain your presentation pace and speak naturally 
It is a business presentation; therefore, you should use appropriate and accessible business language and technical terms- and this should also come naturally. Avoid using dictionary words, try to make it as simple as possible, and make sure you maintain your presentation's pace, don't be too slow or don't rush. 
Think of the goals as hooks for your audience, which will attract their interest to follow you through the entire presentation.
Remember, the primary goal is to communicate clearly with your audience and form a connection with them.
6. Express your ideas visually
Before we step directly to the information, we would like to give you a small example, when you read books, which book is more interesting, a book with pictures and information or a book just with information? The majority will go with the book with images and information. 
Same here in your business presentation, impactful images and relevant graphics are easy to remember, and it positively impacts your audiences and investors. Information with photos encourages your investors to understand more about your vision and where you want to reach.
Find unique and creative ways to express your idea with images, videos, art, or just a blank slide. With or without presentation skills, this is the best way to get your message across the room.
---
Quote from expert.
"A lot of qualified speakers use photography to illustrate their ideas. When everyone uses excellent photos, how can you make yours stand out and impact your audience? I recommend choosing images that all use a similar style, subject, or other themes in common." –Jonathon Colman, senior design manager for Intercom.
---
7. Personalize your presentation template
How important is the presentation? Do you want to show that you care about the topic? Approach your marketing department or ask a designer to help you with a design for your presentation. The right design is like wearing the right pair of shoes.
If you want to go with an existing template:
Look for one that matches the presentation topic.

Put some effort into changing the colors to your brand colors.
In short, try it to make a fresh look and attractive presentation template.
8. Ask for feedback before the presentation
Make it a thumb rule that whatever work you do, ask for the feedback at the end. It helps audiences to understand how important your feedback is? Feedback enables you to improve your presentation, and in your next presentation, you can execute what you've missed in your last presentation. 
Working too much or too hard on a presentation can get you so involved that you won't be able to see the bigger picture, and it is a good thing we are not saying you're doing wrong. But with feedback, the image will get clearer when you receive the audience's opinion to see if they can also understand what you present.
Always remember, feedback continuously improves your presentation; it is a route to reach perfection.
---
Conclusion
Whether it's a small or a large enterprise, creating an effective presentation is important to share your vision with your audience. A good presentation says a lot about your business, so make sure to start it carefully. It contains images, graphics, and facts in such a way that they are easy to remember.
When creating an excellent business presentation, focus on the message you want to convey to your audience.
Make a presentation that attracts your audience's attention and enables them to remember everything you have discussed with them.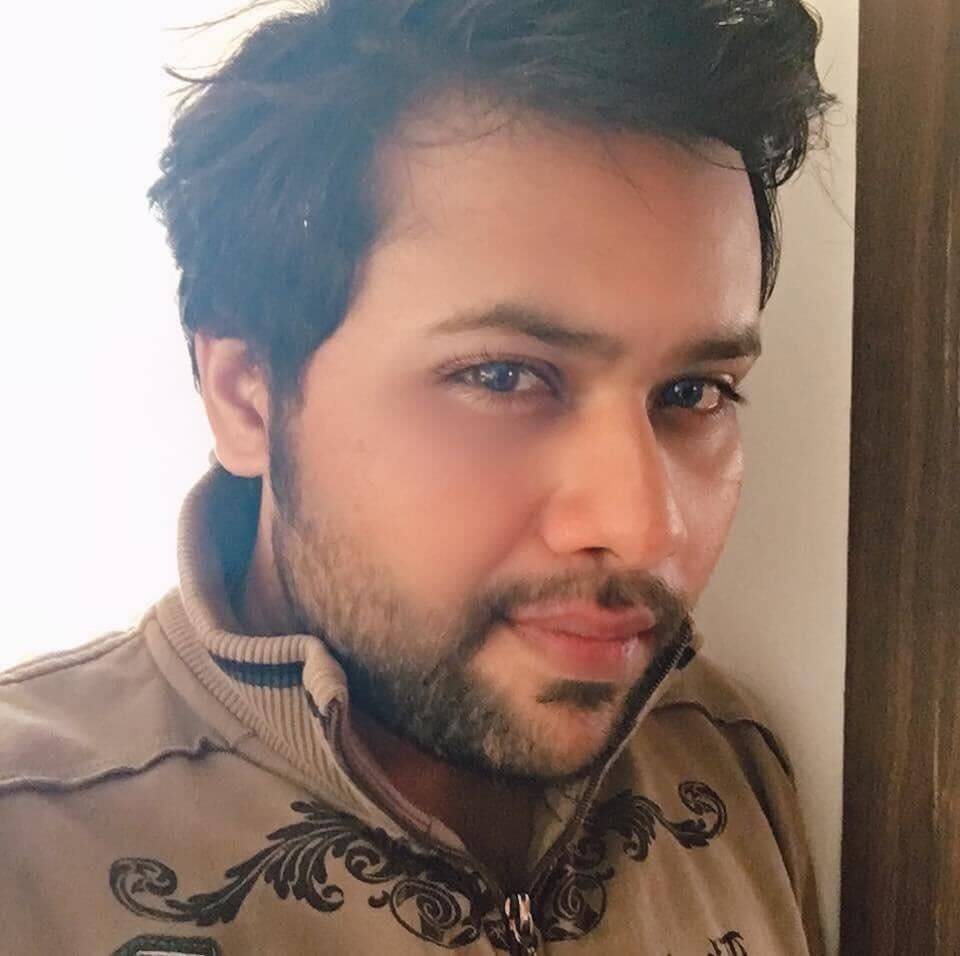 Suprotik Sinha is the Content Writer with Synkrama Technologies. He writes about technologies and startups in the global enterprise space. An animal lover, Suprotik, is a postgraduate from Symbiosis Institute of Mass Communication (SIMC) Pune. He carries 6+ years of experience in Content Writing, and he also worked in mainstream broadcast media, where he worked as a Journalist with Ibn7 ( now known as News18 India) and Zee Media in Mumbai.
Get Updates To Your Inbox
Twitter feed is not available at the moment.