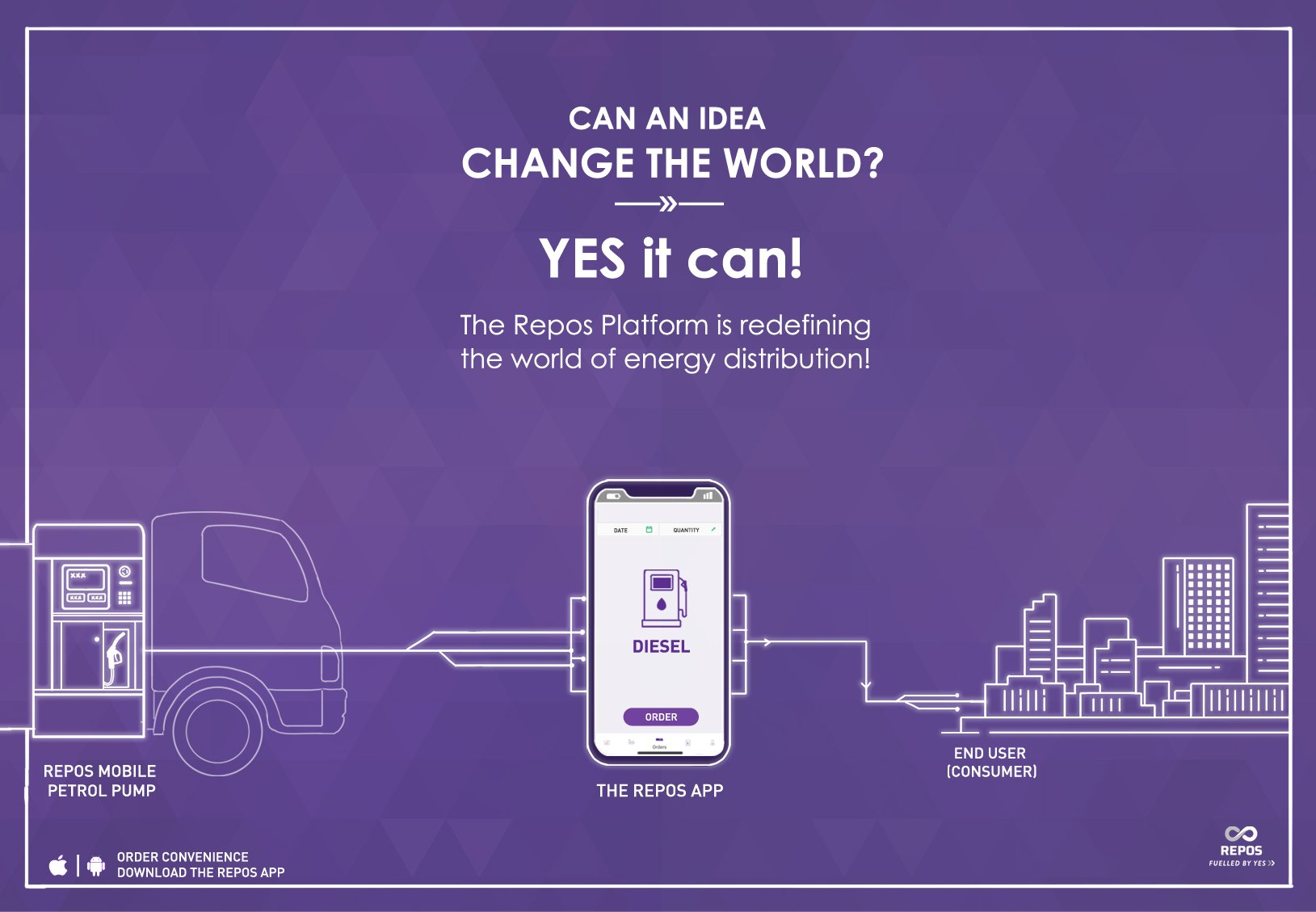 Ratan Tata-Backed Fuel-Delivery Startup Repos Energy Registers 150 Startups
Pune-based energy distribution company Repos Energy has registered over 150 fuel startups in less than a month. These startups would carry on door-to-door delivery of diesel through mobile petrol pumps.
"With the goal to reboot the economy and making India Atmanirbhar, Repos Energy has been working extensively to create a startup ecosystem of its own in the energy sector," a company statement said. Repos Energy will call them 'fuel startups', and will provide them with the entire support system. Repos will provide these new startups with end-to-end solutions for buying the mobile petrol pumps along with sharing the know-how.
Some of the fuel startups which have registered with Repos are, Easy Diesel from Pune, Nuvera Energy from Mumbai, Auro Fuels from Bengaluru, AMA Fuels from Kolkata, Ecological Fuels from Guwahati, Future Fuel Services from Mirzapur in Uttar Pradesh.
The mobile petrol pumps concept is the new innovation in India but within a few years, it has now expanded to 90+ cities across India with more than 300+ mobile petrol pumps. It might be more accessible in the coming days when more companies will invest in the fuel-delivery startups in India.
Image Credits: Twitter
Prerna's Handcrafted Ice Cream has introduced India's first gluten-free dairy ice creams that are prepared with low-fat cream (no milk at all) and have no stabilizers, no emulsifiers, no preservatives, no artificial flavours, no artificial colours or thickeners added to them. Our ice creams are pure, all-natural, and 100% vegetarian. Devoid of any artificial additives, our brand is paving the way for revolutionary ice creams packed with a healthy punch.