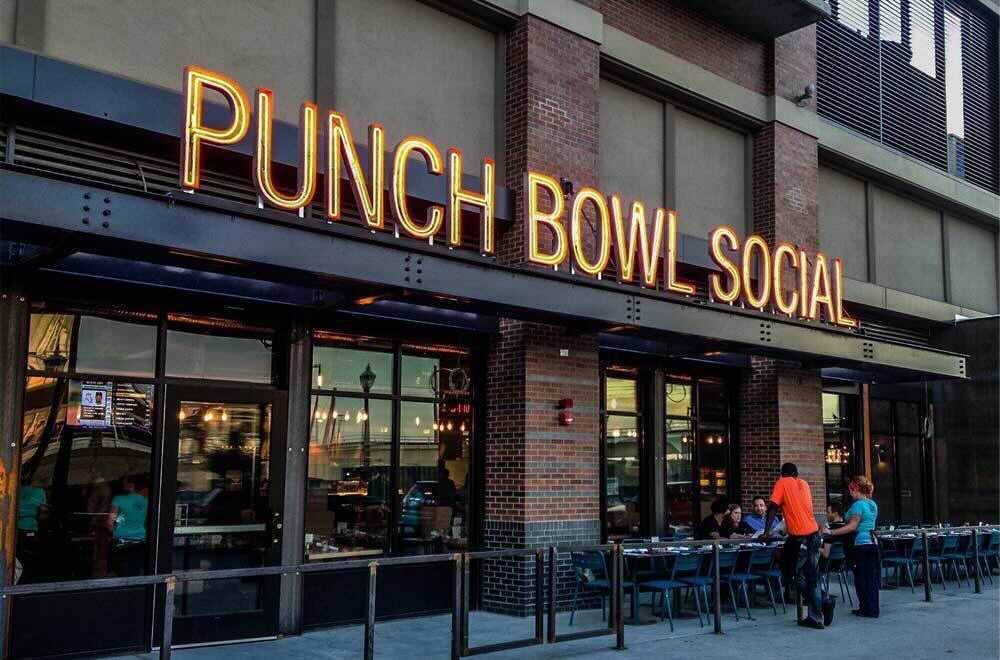 'Punch Bowl Social' a Restaurant Chain Startup Offers Arcade Games, Karaoke, Food, Craft Cocktails and Entertainment Concept
Headquarter- Denver, USA
Industry- Food & Gaming
CEO- Robert Thompson
Revenue- $89M
Founder- Robert Thompson
---
Punch Bowl Social provides a fresh, interactive experience, combining social gaming with high-quality culinary and craft beverage operations. In an increasingly digitized world, the company aims to foster more "IRL" fun among friends and family. Within its spaces, guests find mini-golf, karaoke, bowling, skeeball, and bocce, along with traditional restaurant and bar experiences featuring a menu collaboration with notable chef Hugh Acheson. In 2018, Punch Bowl Social added collaborative virtual-reality experiences to its units—think family zombie battles—and secured $20 million in funding to expand from 15 locations to 22 by the end of 2019.
This relatively new design and entertainment concept has been thriving at the Denver location and is now expanding nationwide. The goal of the startup is to encourage human interaction inspired by the Victorian-era tradition of gathering around a bowl of punch. And with their modern design, craft cocktails, scratch-kitchen food, and endless entertainment options, it is truly real-world funning and discovery on a whole new level.
Get Updates To Your Inbox
Nutty Gritties is a category creator and leader in trail mixes and flavored nuts in India. Along with our strong online presence, we are also available in over 2000 touch-points offline, including retail, modern trade, vending machines, corporates, railways, and airlines. The main expectation from this position is to amplify the digital presence.