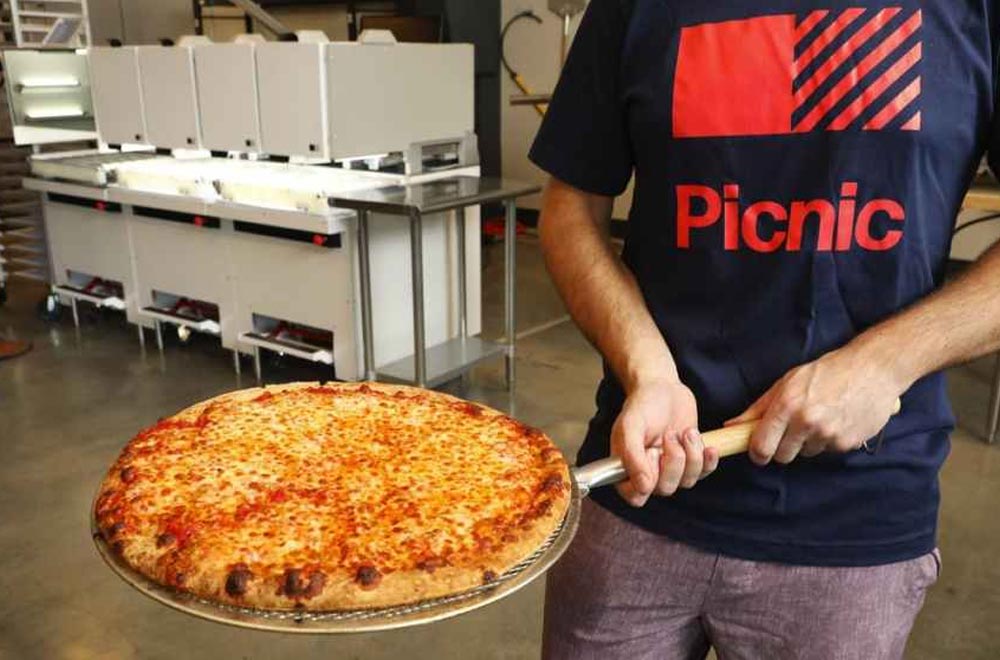 Pizza-making robot startup Picnic raises $3M as pandemic puts spotlight on food automation
Seattle startup Picnic raised an additional $3 million from existing investors as it gears up for a commercial rollout of its pizza-making robot.
Vulcan Capital, Flying Fish Partners, Creative Ventures, Arnold Venture Group, and others put more money behind Picnic, known for its automated food preparation device that can churn out up to 300 12-inch customized pizzas per hour. It follows a $5 million seed round in November.
The fresh cash will be used for product development, response to customer interest, new hires, and marketing. The company has seen increased demand for its machine during the pandemic from customers looking for ways to prepare food with less contact.
The world market for freshly baked pizza is nearing $150 billion a year, according to a 2019 report in PMQ Pizza Magazine, an industry trade publication. The largest share — over $50 billion — is in the U.S., but the fastest growth over the next five years is expected in Asia, Latin America, and Eastern Europe. In China alone, annual sales are forecast to grow by 21.6% by 2024.
Get Updates To Your Inbox
WebEngage started off as a web-based tool in 2011 and currently exists as a  customer data platform and marketing automation suite that makes user engagement and retention simplified and highly effective for consumer tech enterprises and SMBs.