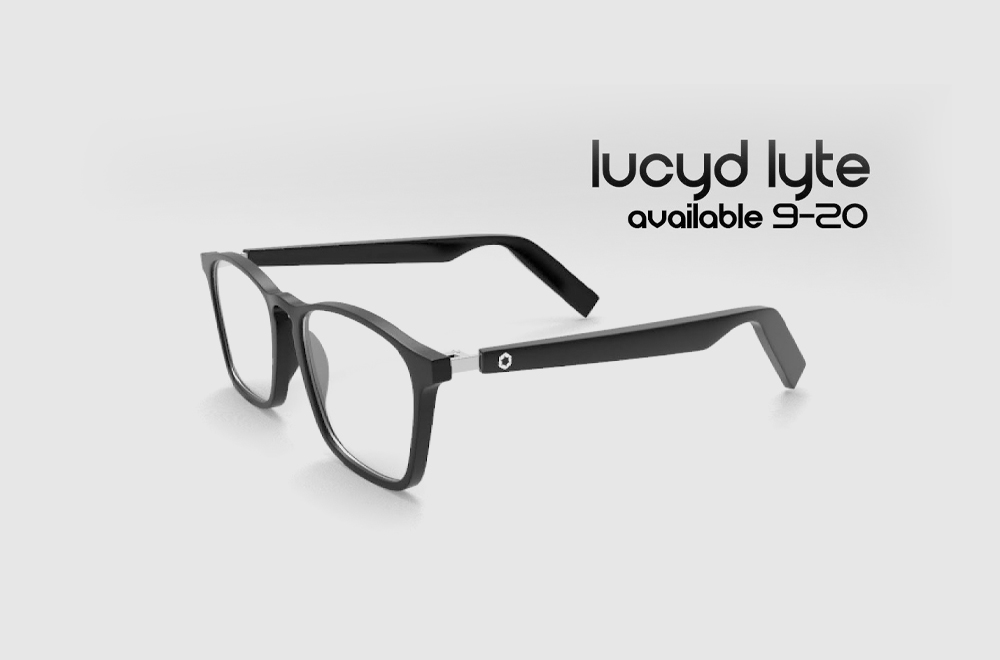 Meet Lucyd Lyte, The Prescription Bluetooth Smart glasses with voice-controlled social Media
Lucyd Lyte aims to be a revolution in smart eyewear by being the first Bluetooth frame that can be worn all day, every day, by prescription glasses wearers. Lucyd's mission of providing natural, useful technology upgrades to ergonomic eyewear.
Lucyd Lyte is a new entry into the world of wearables, as a smart glass that looks, feels, and corrects vision like standard glasses. Innovative Eyewear's team believes strongly that to achieve mass-market adoption of smart eyewear; the product must add high-utility tech features to comfortable, fashionable, prescription-ready frames.
The startup offers useful features like open-ear audio, one-touch voice assistant, and hands-free phone calls in a frame that looks sharp and fits any prescription need. Lucyd Lyte aims to revolutionize eyewear by bringing wireless headsets and glasses together into one wearable, suitable for use all day, every day.
Apple has announced that they are working on their first smart wearables, which will change the smart eyewear category; many other companies are working on the technology. In the next 3-4 years, we might see more smart eyewear from biggies.
Get Updates To Your Inbox
Nutty Gritties is a category creator and leader in trail mixes and flavored nuts in India. Along with our strong online presence, we are also available in over 2000 touch-points offline, including retail, modern trade, vending machines, corporates, railways, and airlines. The main expectation from this position is to amplify the digital presence.