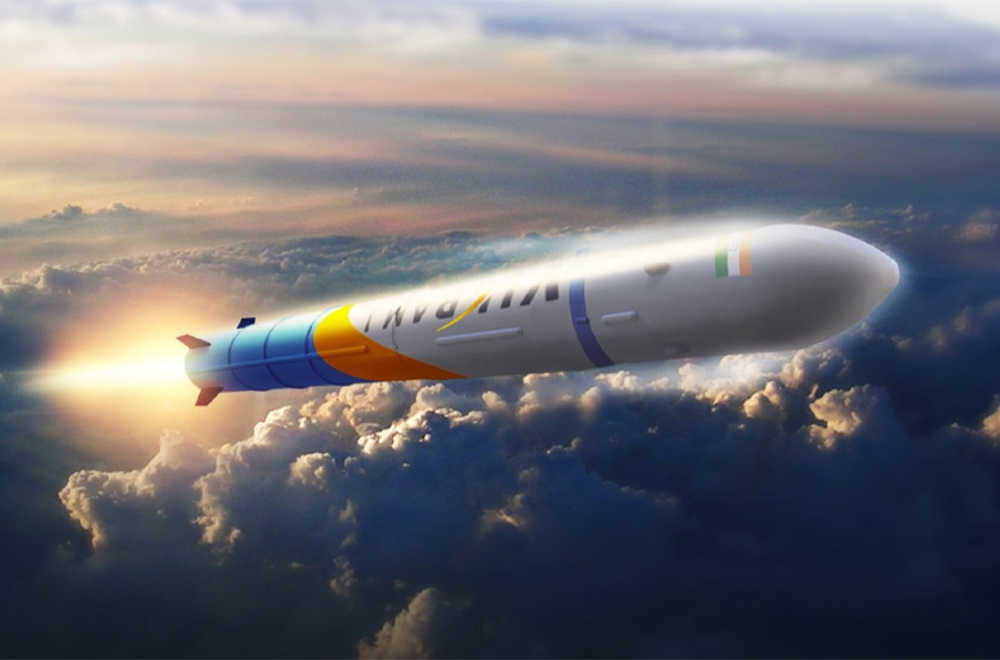 India's Aerospace Startup 'Skyroot Aerospace' Unveils 3D Printed Rocket Engine
Indian aerospace startup Skyroot Aerospace recently unveiled its Dhawan-1 Rocket Engine on the 100th birthday anniversary of Indian rocket scientist for which it's named – Dr.Satish Dhawan. According to the company, the Dhawan-1 is notable in that it's completely 3D printed, runs solely on cryogenic propellants, and was manufactured in India.
The Dhawan-1 will power the company's Vikram rockets, a series of launch vehicles especially crafted for the small satellite market. Named after the father of the Indian Space Program, Dr. Vikram Sarabhai, and built on a common architecture, the Vikram I, II, and III rockets accommodate a range of payloads 315 kg (630 pounds) to 720 kg LEO (1440 pounds) and offer the most affordable ride to space, the company says.
Skyroot is the first private aerospace company in India associated with the ISRO (Indian Space Research Organization). The company is involved in various crucial projects, and as per a close source, after the failure of Chandrayaan 2, Skyroot Aerospace is working on Chandrayaan 3 with ISRO.
Being a 21-year-old student and a CEO of a company is not easy. But I have always decided to do something unique for the young talent in our country; my passion motivated me to do something that can help shape people's careers.