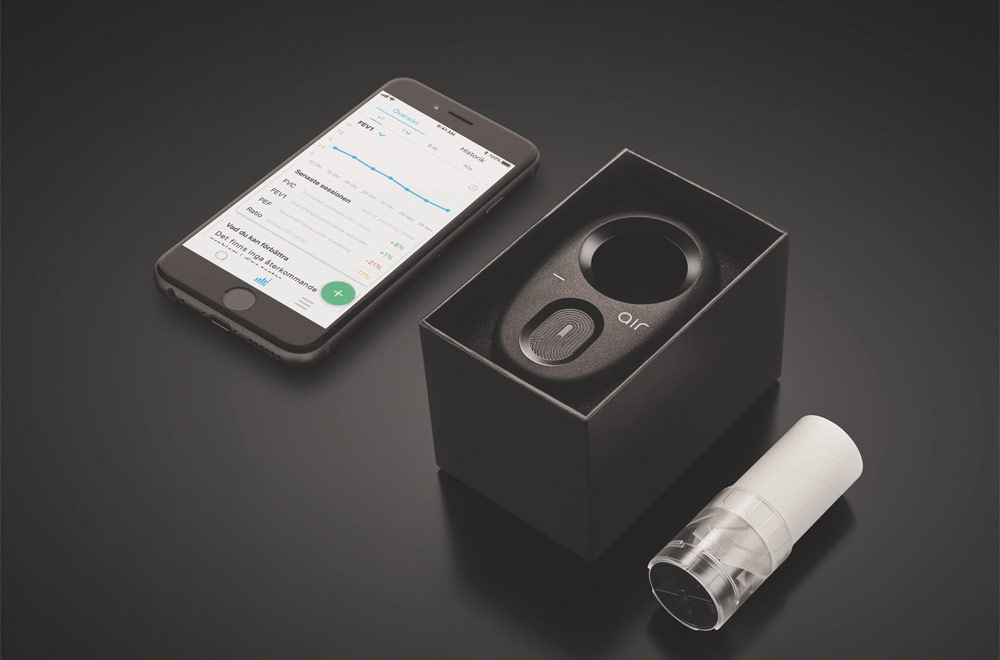 A Swedish Digital Health Startup 'NuvoAir' Gives A Platform for Respiratory Health Tracking
Breathing is everything. We breathe almost 1 billion times during our lifetime. And while most of us take breathing for granted, for 1 out of every 10 people breathing can be a struggle.
NuvoAir is your go-to platform for respiratory health tracking, improvement, and cure. The startup offers devices to track and monitor the respiratory health of individuals – young and old alike. This data is automatically transferred to the user's mobile app allowing him/her and the doctor to make relevant decisions and provide medical care based on accurate data. The platform is designed after extensive patient research and insights from leading pulmonologists and researchers. It aims to empower patients and caregivers around the world.
According to many researchers, approximately 40 percent of the world's population is suffering from any lung or respiratory infection due to pollution. These kinds of startup boost and help us to recover from a respiratory infection.
Get Updates To Your Inbox
Corefactors has seen struggles in maintaining leads for a business, tracking the team's progress, and accessing reports in a conventional excel sheet. While all of this led to the inefficiency of the business functioning, it also added the difficulty of juggling between various platforms. Intending to shove away the roadblocks in the way of business sales, marketing, and communication, Corefactors understood the gap. That's how Teleduce emerged into the business as an " Integrated CRM to empower marketing, sales, and support teams with inbuilt cloud telephony."